One of the nine "W" questions in Asset Management.



---
Attributes


The "Will" question has the following general attributes:

Falls into question group #3
Scenarios, possibilities, likelihood
---
Related concepts


Listed below are some of the concepts related to the "Will" question.
Survivor curves
"Will" is losely related to "When" and "What if"

---
Examples


Listed below are some examples of the "Will" question:

Will do we need to do this work?
Will our roof keep leaking after it is repaired?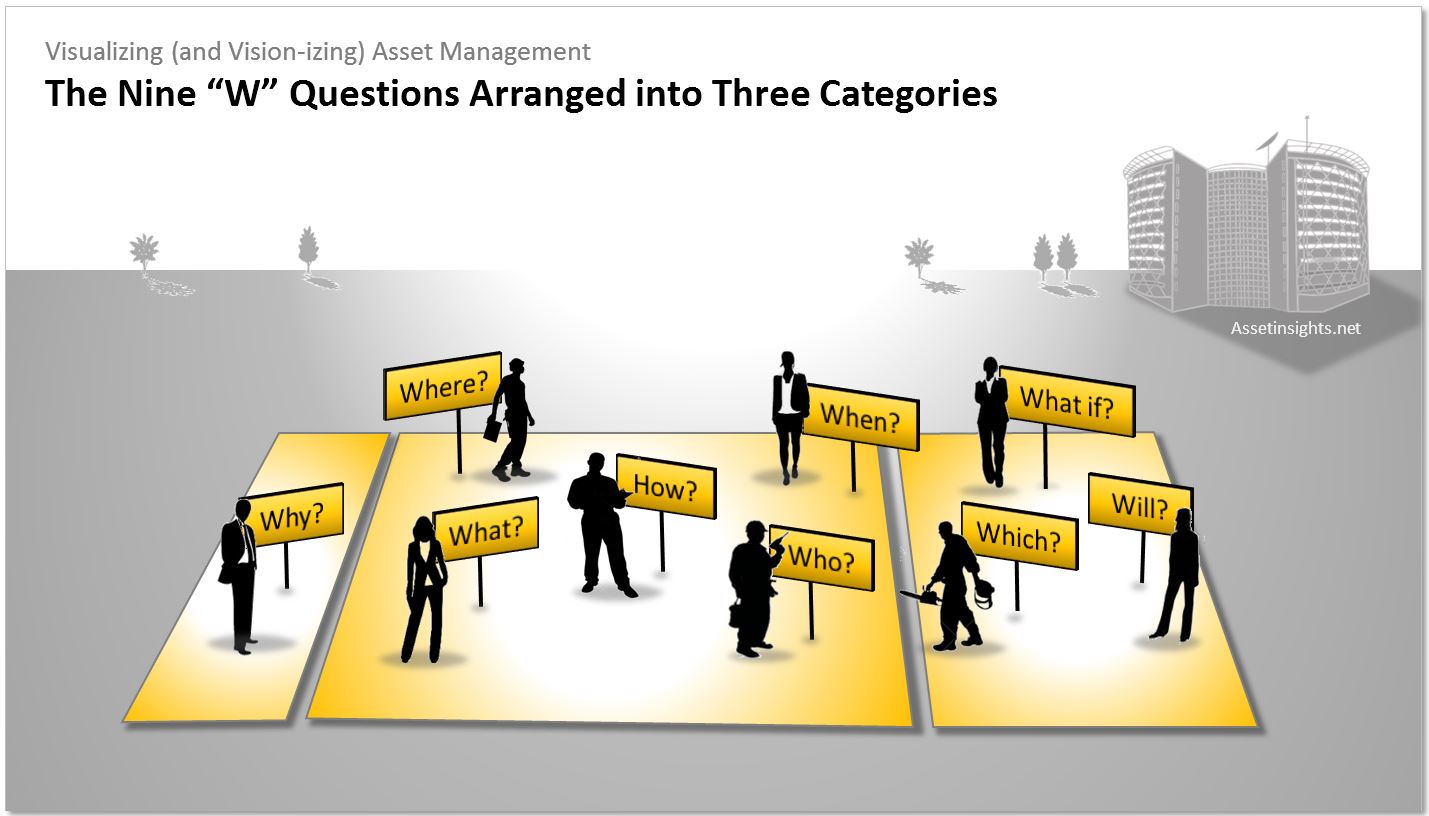 Fig. The nine "W" questions of asset management,
starting with the all-powerful why and arranged into three categories.

Fig. Risk-based decision making is at the heart of asset management and this requires mindful consideration of the relationship between the probability of failure (PoF) and the consequences of failure (CoF). The complexities of these correlations can sometimes be captured on a risk matrix.