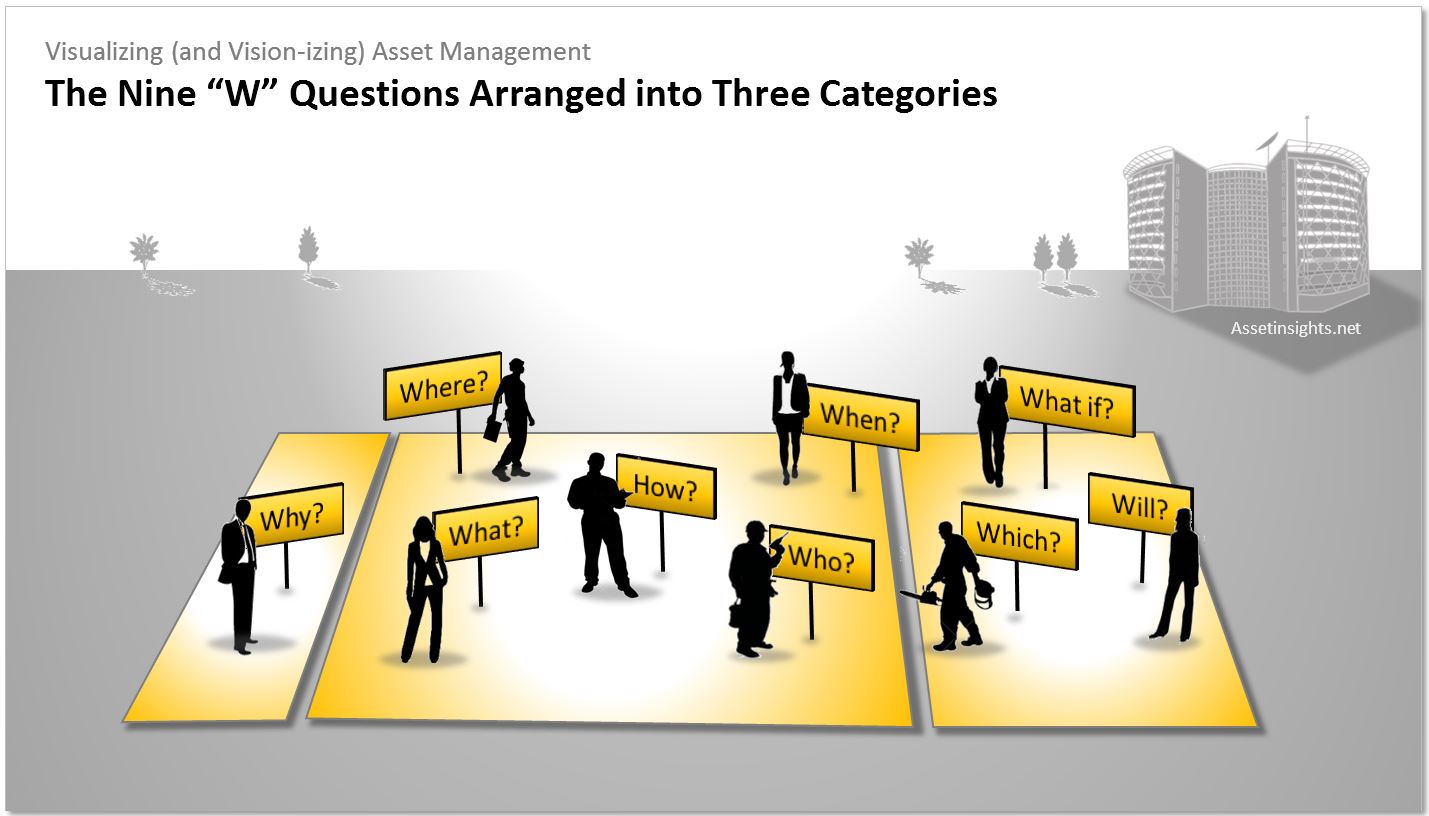 Fig. The nine "W" questions of asset management,
starting with the all-powerful why and arranged into three categories.
Fig. Asset management requires integration across all the W-Questions.
Fig. The hierarchy of organizational purpose with mission following vision.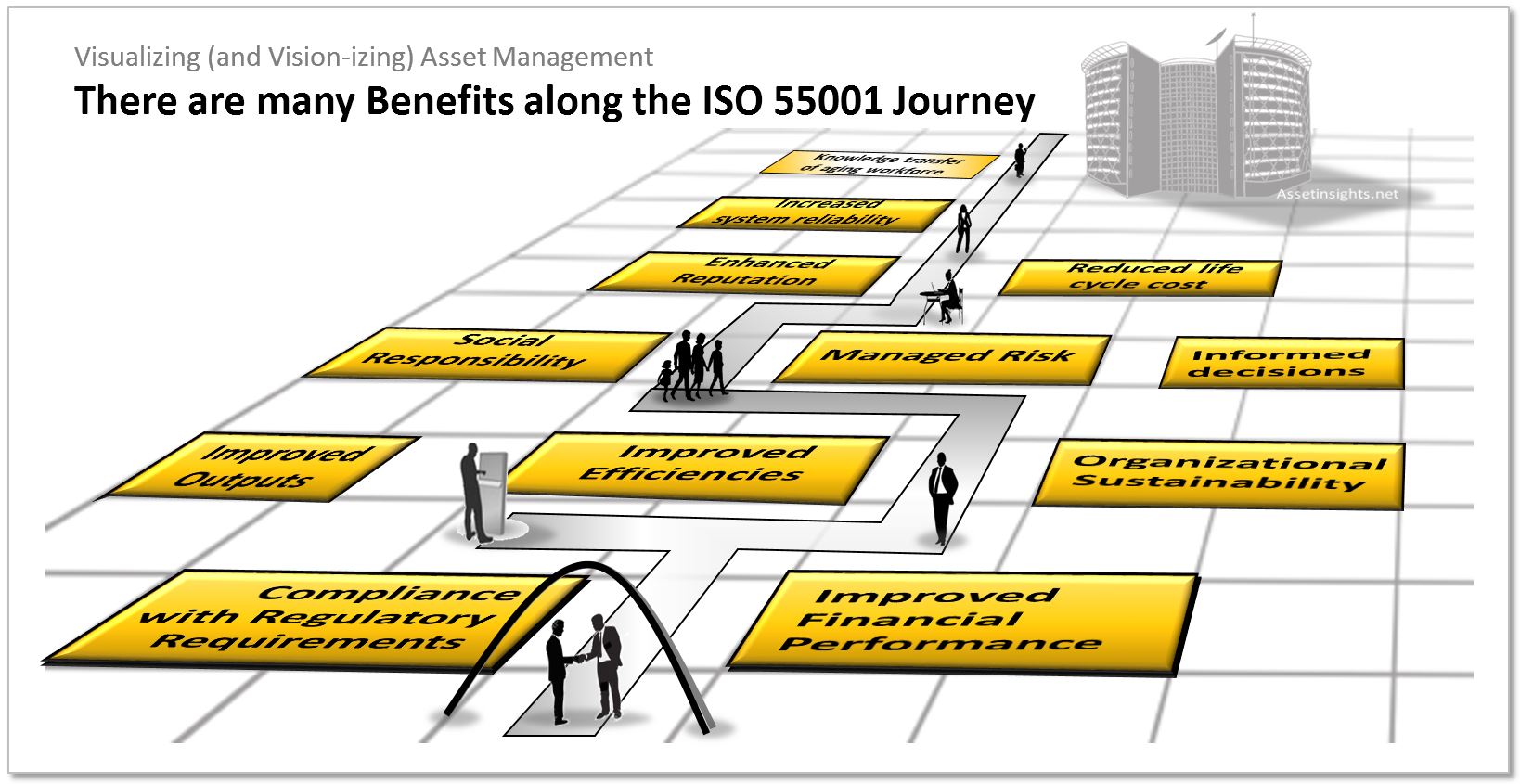 Fig. There are many benefits to implementing an asset management system in accordance with the requirements of ISO 55001.
Fig. Matrix of the nine "W" questions and how they apply to different things

Fig. Every stakeholder has a perspective. ISO 55000 (ISO 55001) helps to align these with corporate and asset management objectives.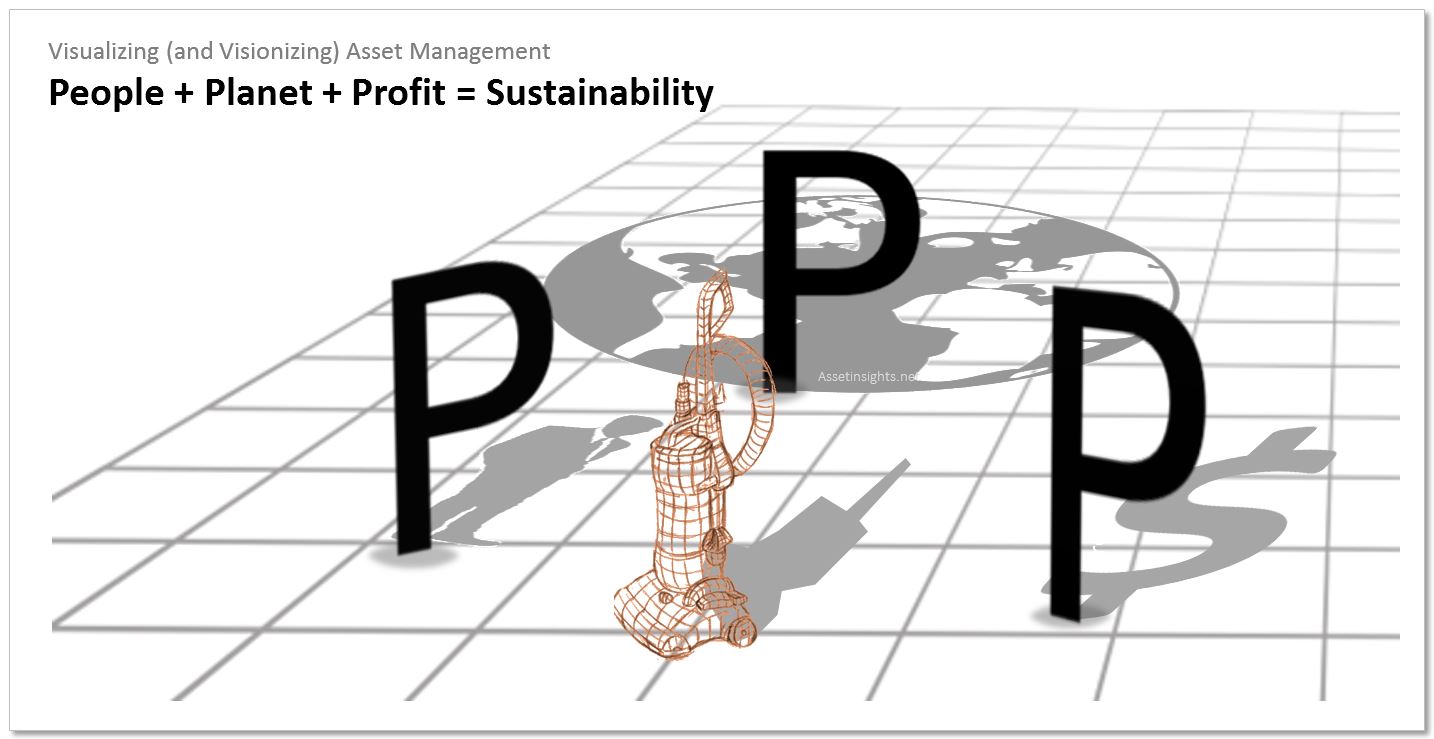 Fig. The triple-net bottom-line of People + Planet + Profit is one of the primary drivers why organizations do things..