One of the nine "W" Questions in Asset Management.



---
Attributes


The "Who" question has the following general attributes:

Fall into question group #2
Its all about people - those who will do the work - contractors, consultants
---
Related Concepts
---
Examples


Listed below are some examples of the why question:

Who ____?
Who is going to fix the leaking roof?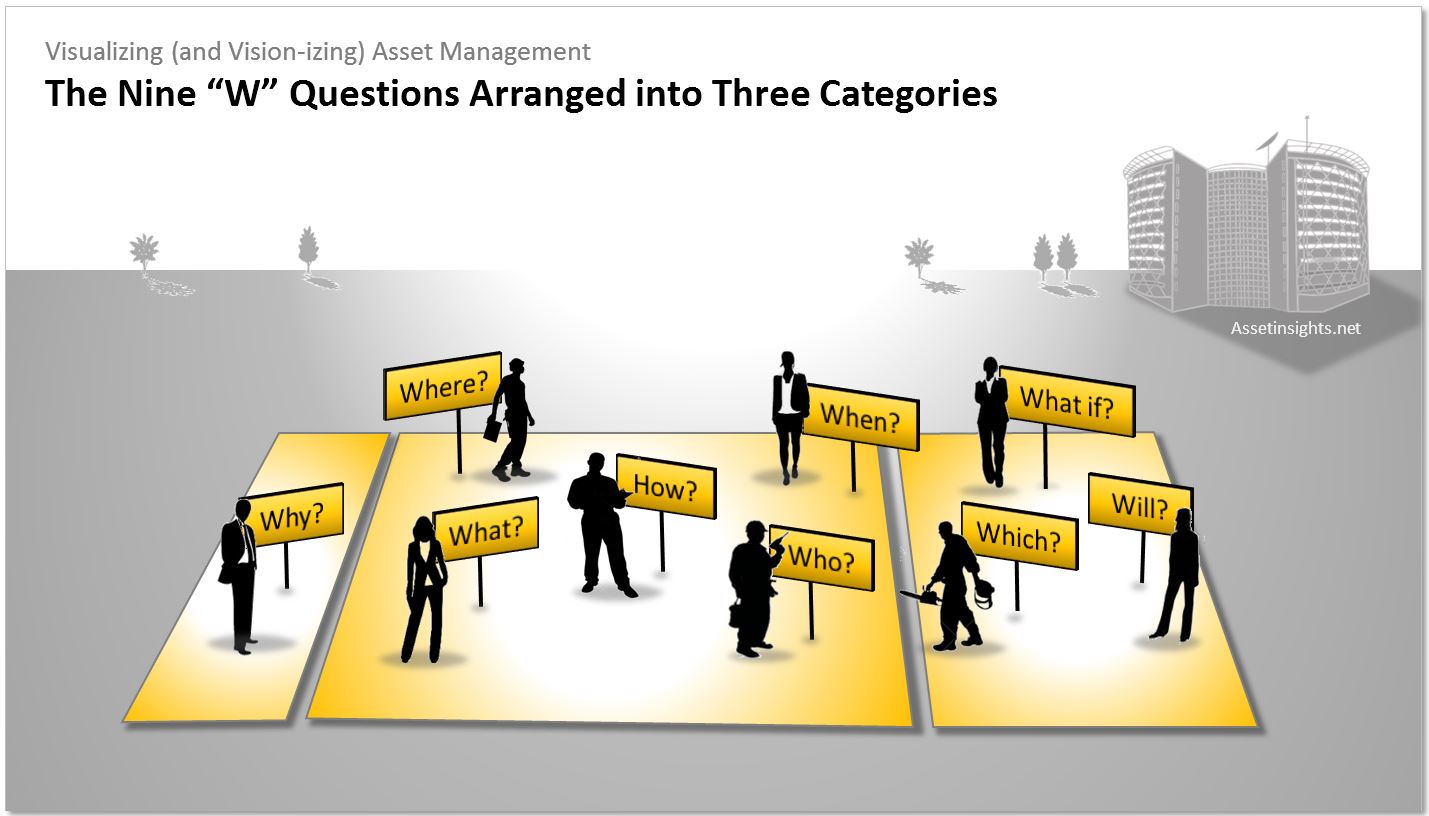 Fig. The nine "W" questions of asset management,
starting with the all-powerful why and arranged into three categories.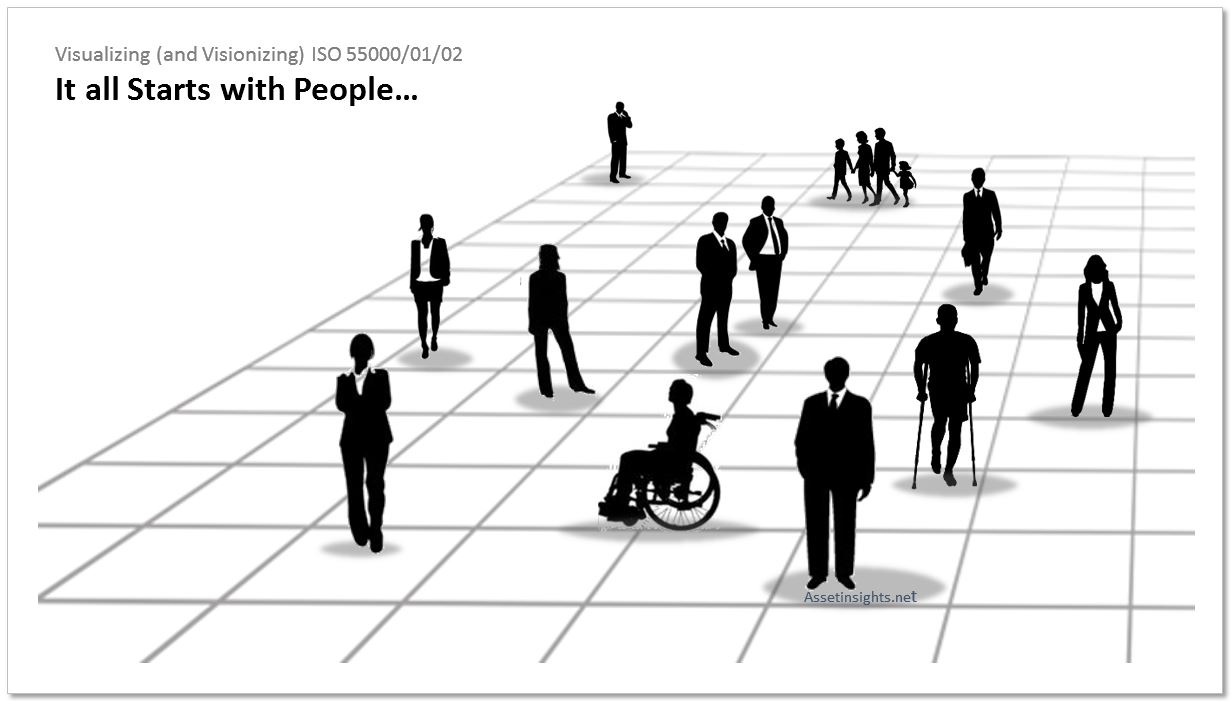 Fig. It all starts with people.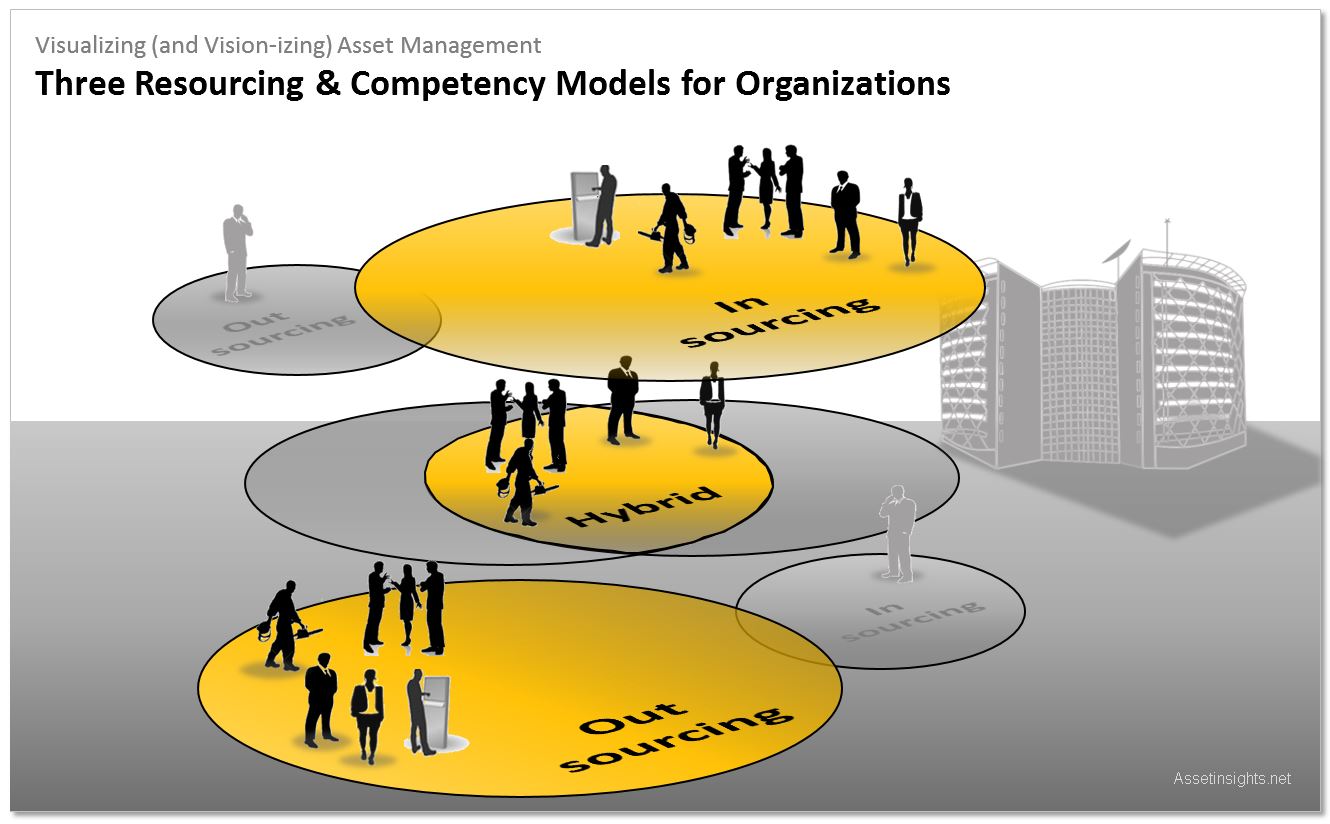 Fig. Each organization must find its optimal resource mix, which is the appropriate balance between internal competency development of its staff and contracting with external 3rd parties.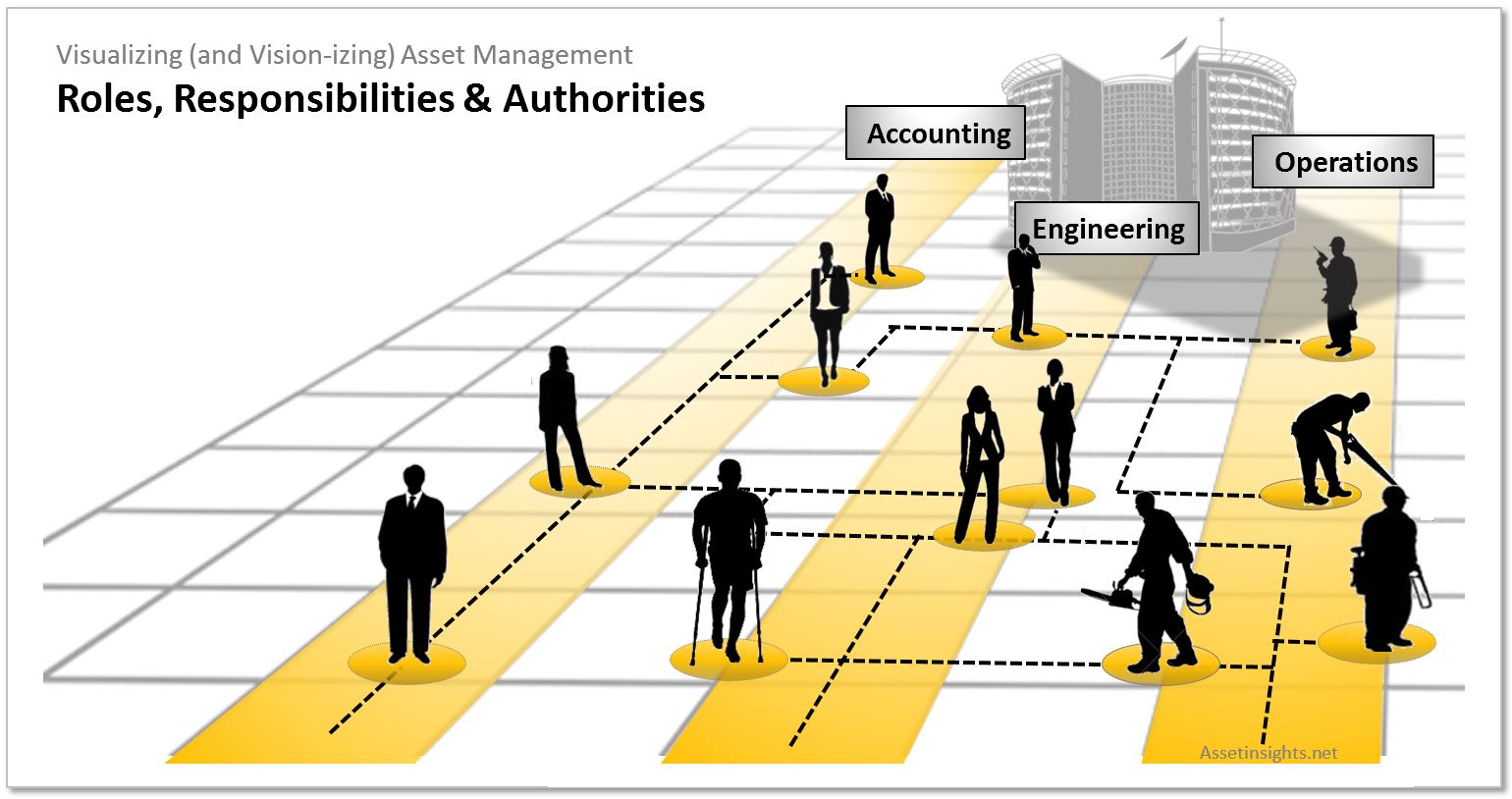 Fig. Clearly defined roles, responsibilities and authorities are one of the signs of good leadership. In accordance with ISO 55000, these must be coupled with appropriate structures and relationships to establish the asset management system (AMS) within the organization.