A Facility Condition Index (FCI) that has been adjusted, weighted to reflect the prioritization of one or more of the following:

The weightings are assigned to reflect their higher mission criticality for resource allocation and reinvestment decisions.


For example, an electrical-intensive facility such as a theatre, may place greater mission criticality on the electrical system than on some of the other systems. This problem is partially resolved when the FCI is cross-referenced against a Priority Index in a 2-dimensional matrix.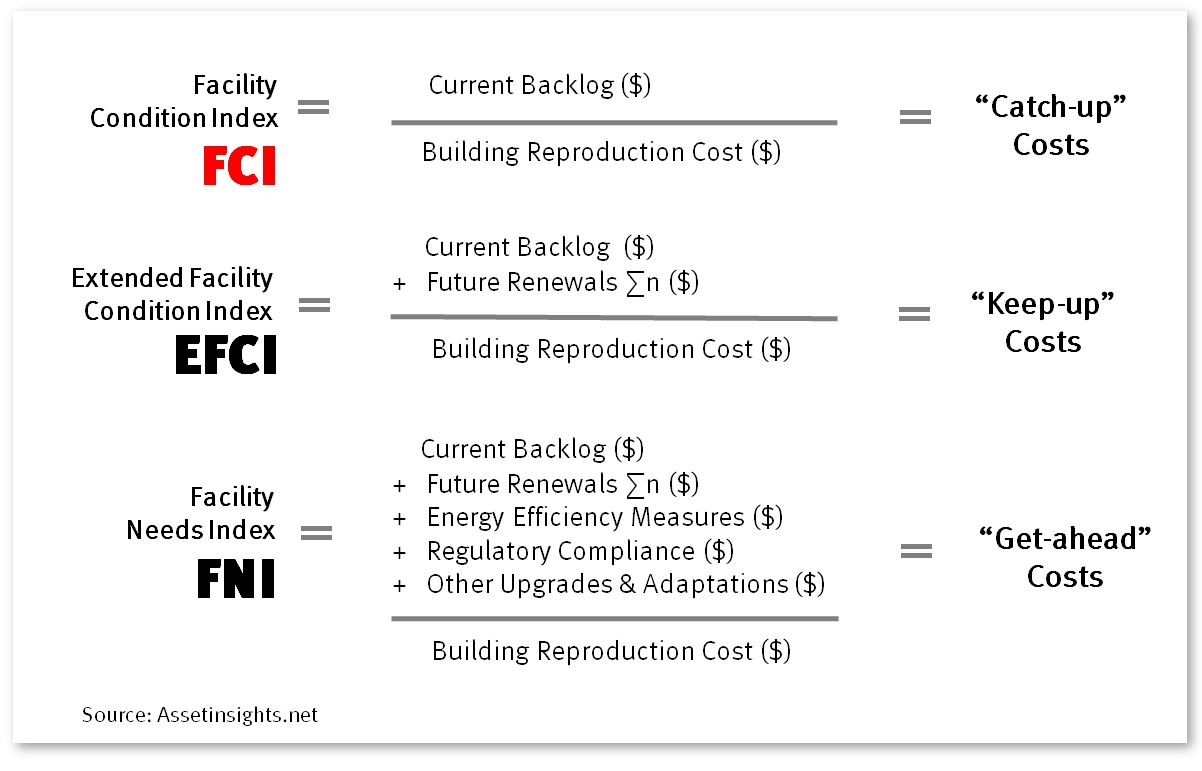 Fig. The three formulas and key performance indicators (KPI) used to measure and evaluate the physical health of a facility.