The suite of interrelated "W" questions in Asset Management that help to provide a simple cognitive framework.



---
Scope


Every maintenance activity -- no matter its size or complexity-- can be broken down into a set of eight elements that interact together.

The Task (What?)

– The description of the maintenance activity (eg. wash the windows)

The Location (Where?)

– Where is the activity to be done – in, on or around the building.

The Interval (When?)

– How often should the activity take place.

The Bundle (Which?)

– Whether the task should be carried out in sequence with another task or is interdependent with another task.

The Methods (How?)

– the tools and techniques, such as hot or cold water.

The Skill (Who?)

– The team that should perform the work.

The Costs (How Much?)

– The labour, material and equipment costs to complete the task

The Result (Why?)

– The purpose for implementing the maintenance task.
The following table provides a simple example to illustrate the role of each of these eight elements.


The 8 W-Questions

Maintenance Element

Response

The task

Wash the exterior windows

Where?

The location

At all elevations and all levels of the building

When?

The interval

Twice each year – spring and fall.

Which?

The bundle

Check the dryer vents at the same time for any lint accumulations

Check window-to-wall sealant for any signs of distress

How?

The method

Boatswains chair with soap and warm water

Who?

The skill

Trained in fall protection

How Much?

The cost

$2,500 for each cleaning or $5,000 per year

Why?

The result

To improve visibility from the suites
---
Application of the "W" Questions


These W questions form a fundamental backbone of the following types of asset management artifacts: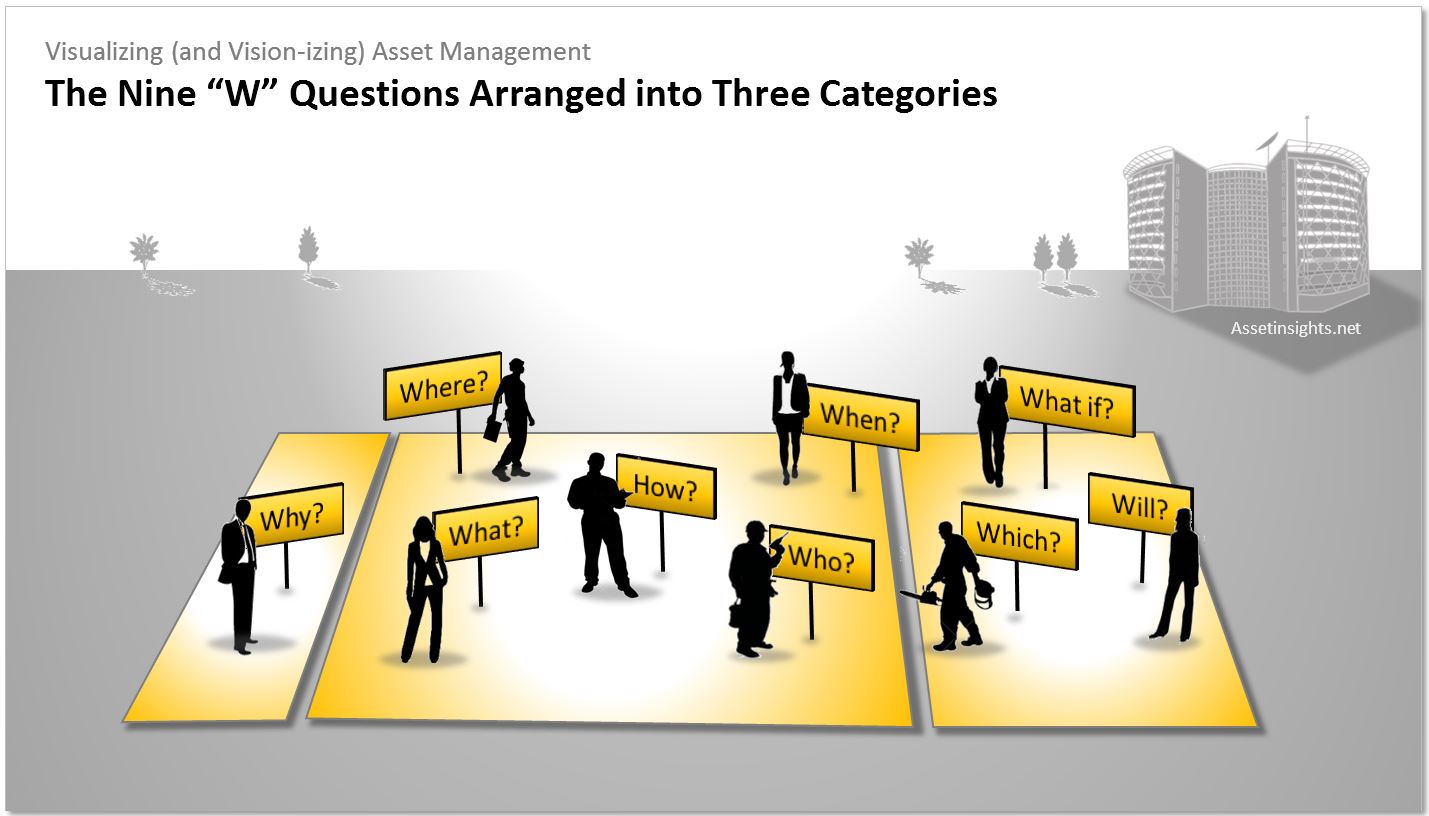 Fig. The nine "W" questions of asset management,
starting with the all-powerful why and arranged into three categories.
Fig. Asset management requires integration across all the W-Questions.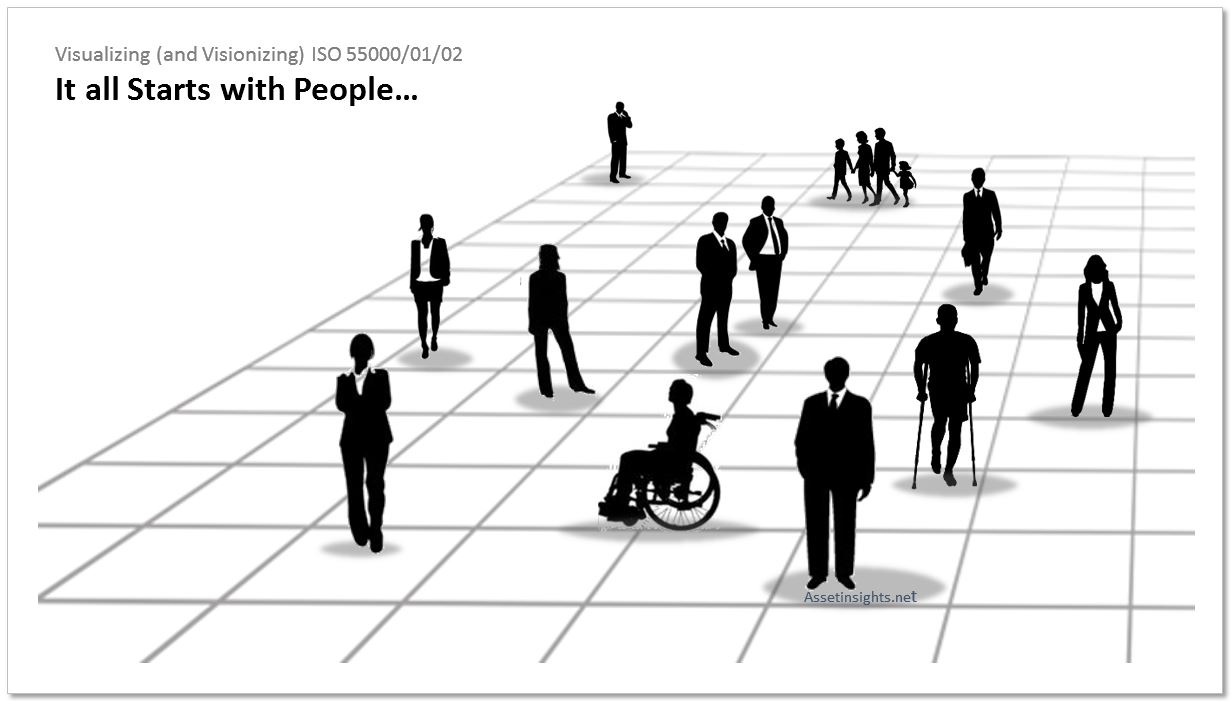 Fig. It all starts with people.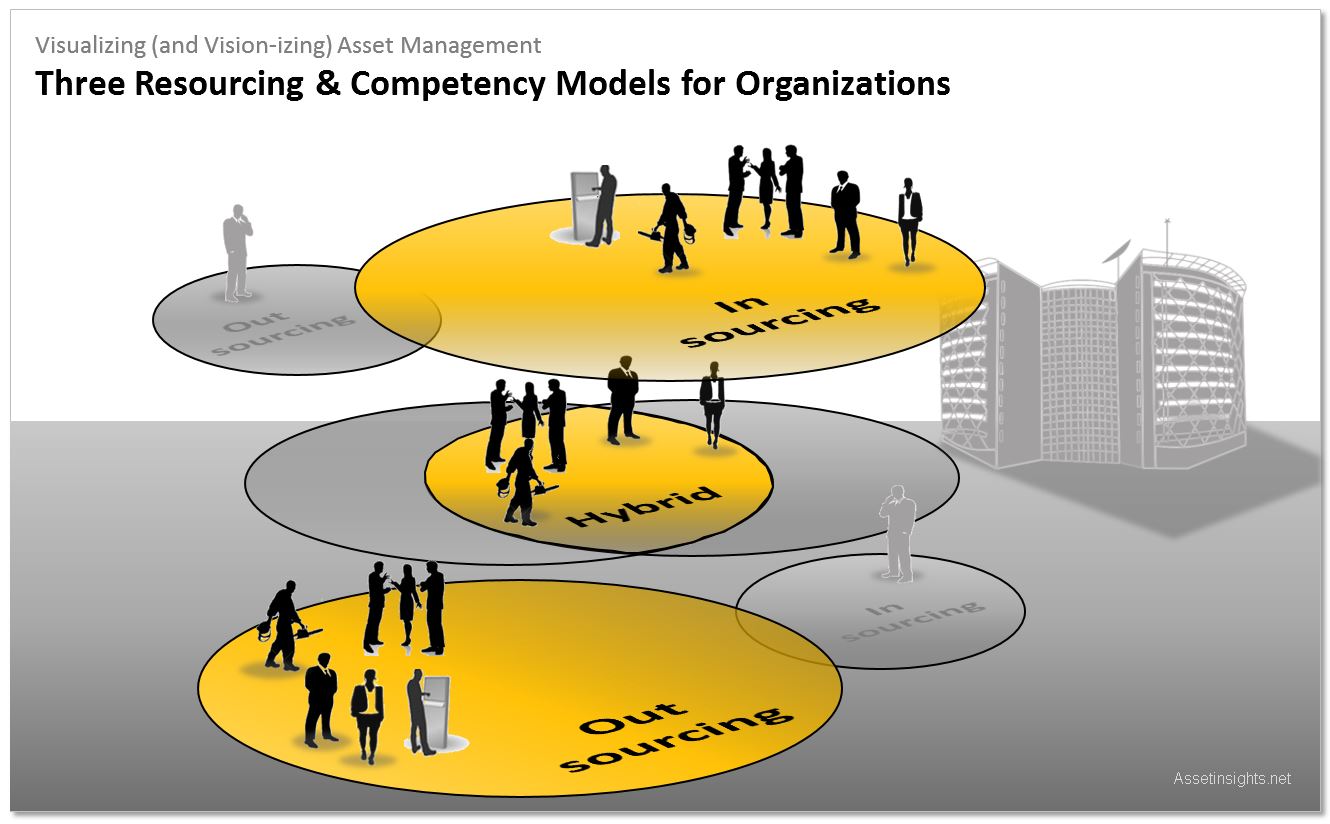 Fig. Each organization must find its optimal resource mix, which is the appropriate balance between internal competency development of its staff and contracting with external 3rd parties.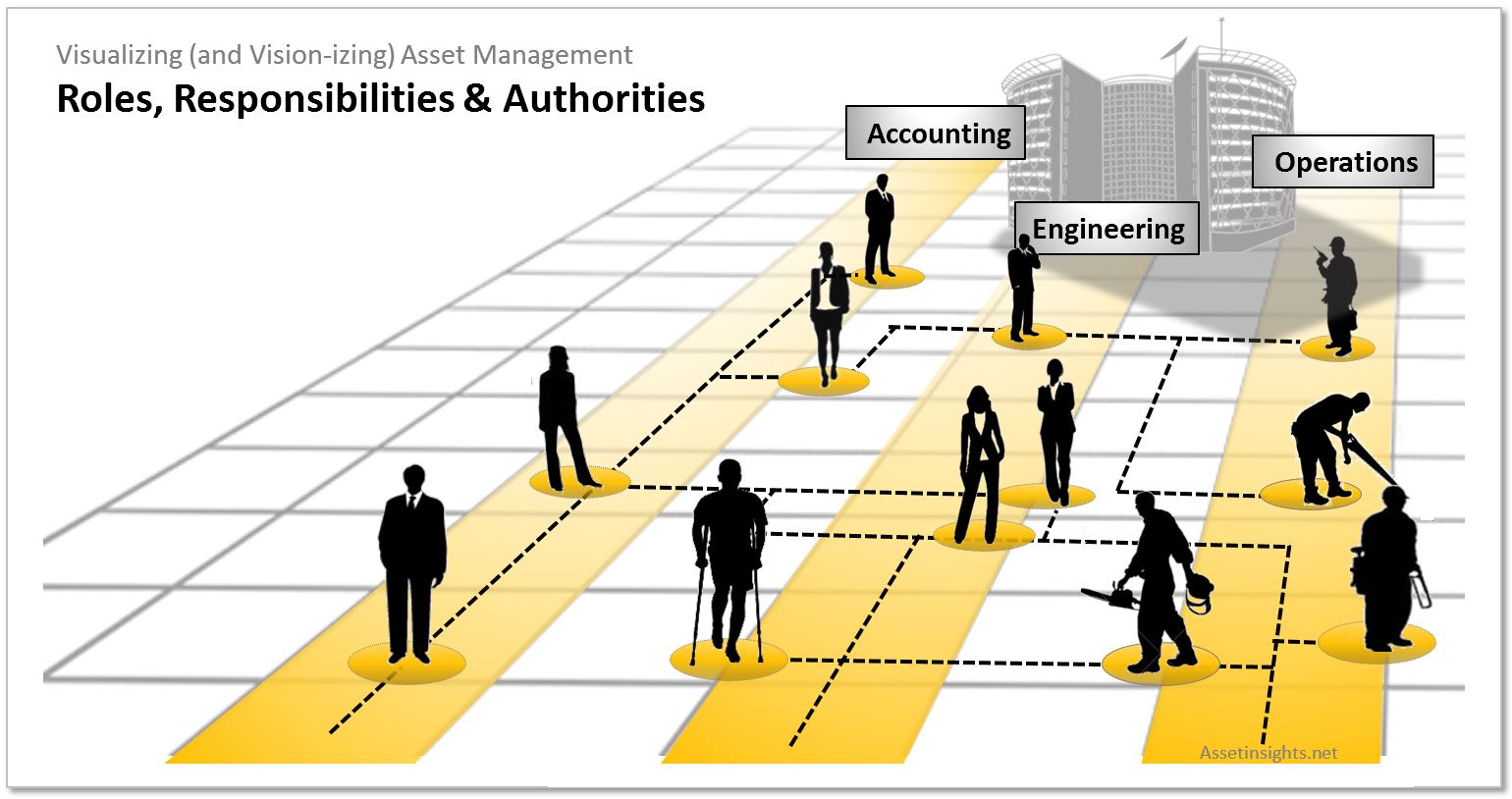 Fig. Clearly defined roles, responsibilities and authorities are one of the signs of good leadership. In accordance with ISO 55000, these must be coupled with appropriate structures and relationships to establish the asset management system (AMS) within the organization.