This is a short aspirational statement of what the organization wants to become, what it would like to achieve. It is a picture of the organization at some point in the future. It provides direction because it describes what the organization needs to be like. It should be general enough to encompass all of the organization's interests and strategic direction.


---
Examples


Amiable Housing Society has a vision statement that includes a desire to be the best.



---
Vision within the Hierarchical Context


The organization's vision occupies one of the base layers of the inspirational-and-aspirational hierarchy.


---
Management Principles


Listed below are some of the management principles that identify how the vision fits into the overall asset management framework.

Organizational Maturity
Organizational Journey
Fig. The hierarchy of organizational purpose with vision near the base of everything.



Fig. The maturity spectrum of asset

management where conformity to ISO 55001 is approximately mid-way along that spectrum

.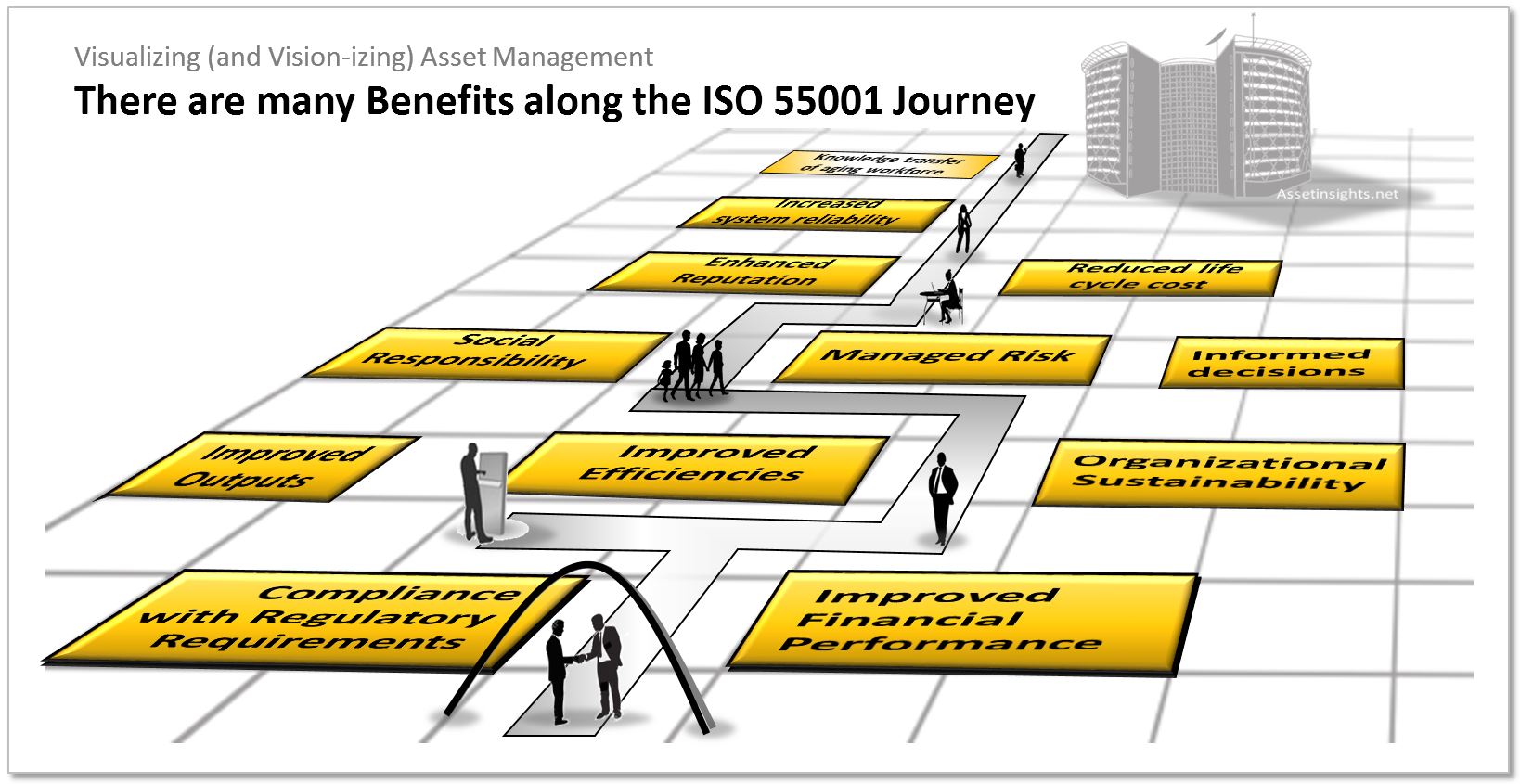 Fig. There are many benefits to implementing an asset management system in accordance with the requirements of ISO 55001.



Fig. Alignment is required between all levels of the organization - such as, from top management to line staff