One of three primary clases of assets, forming the L-V-P triad.



A term sometimes used to refer to buildings and facilities as opposed to linear assets being things like roadways and storm sewers

and portable assets.




---
Attributes
Vertical assets have the following general attibutes:

Visibility

- They are clearly visible above ground level but concealed below grade.

Technical Domains

- Principally part of the structural and architectural domains

Static

- Vertical assets are generally fixed and stationary.
Intra-dynamics and inter-dynamics -

Configurability -

Nodes vs. Runs -


Single Site

- A vertical asset can only occupy one site, unlike linear assets that can traverse multiple sites.

People friendly

- Buildings are designed specifically for people.

Interoperability

- Vertical assets serve as containers for most types of portable assets (particularly fleet, IT).

Durability

- Longes asset service lives, generally equivalent to linear assets.

Capital Load

- Moderately high capital load.

---
Classification Challenges
Vertical assets have the following classifiation challenges:

Some linear assets appear to be vertical assets, such as pylons along a power corridor
---
Management Principles
Listed below are some of the key management principles associated with vertical assets.





---
Read Article:

See also:

L-V-P Perceptions
Upstream Relationship
Downstream Relationship

Compare with:
---
Fig. Examples of some vertical assets (facilities) on a university campus.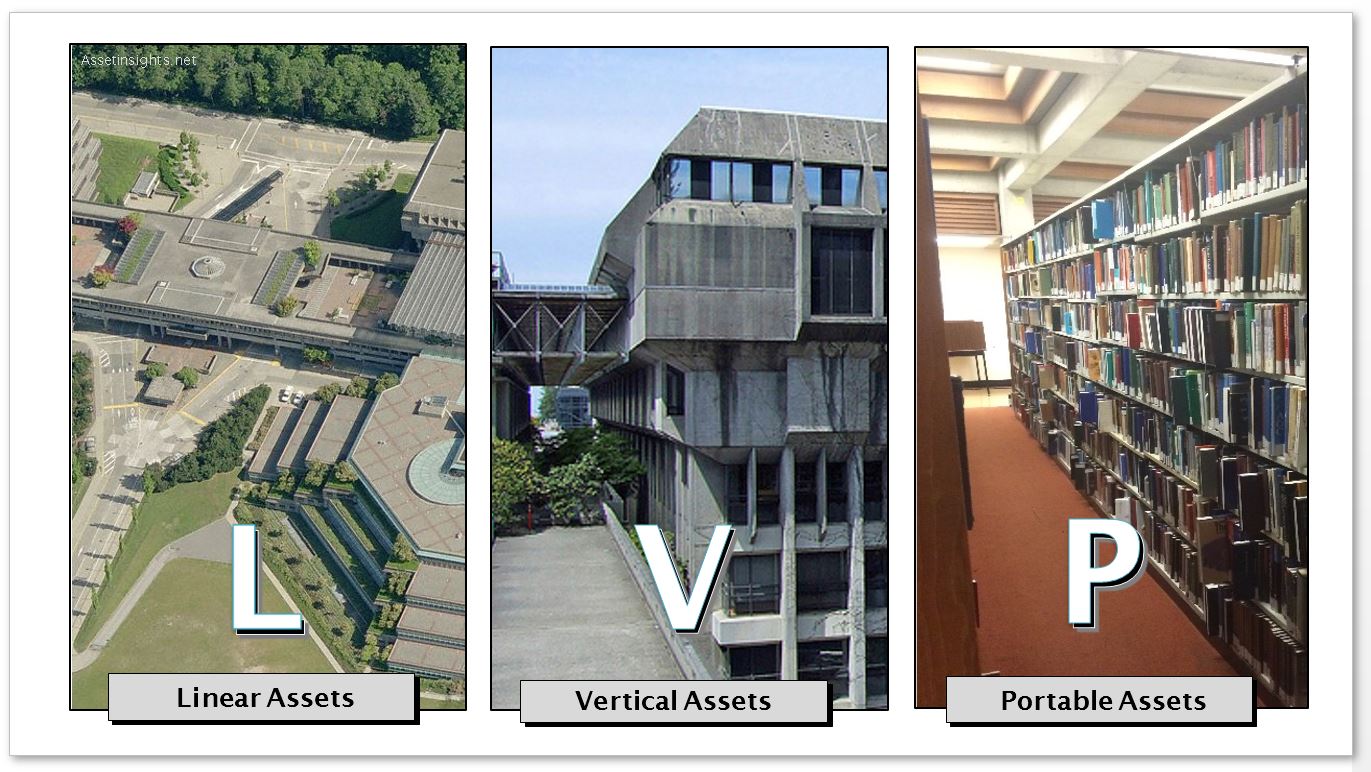 Fig. The triad of L-V-P asset: Linear (L), Vertical (V) and Portable (P).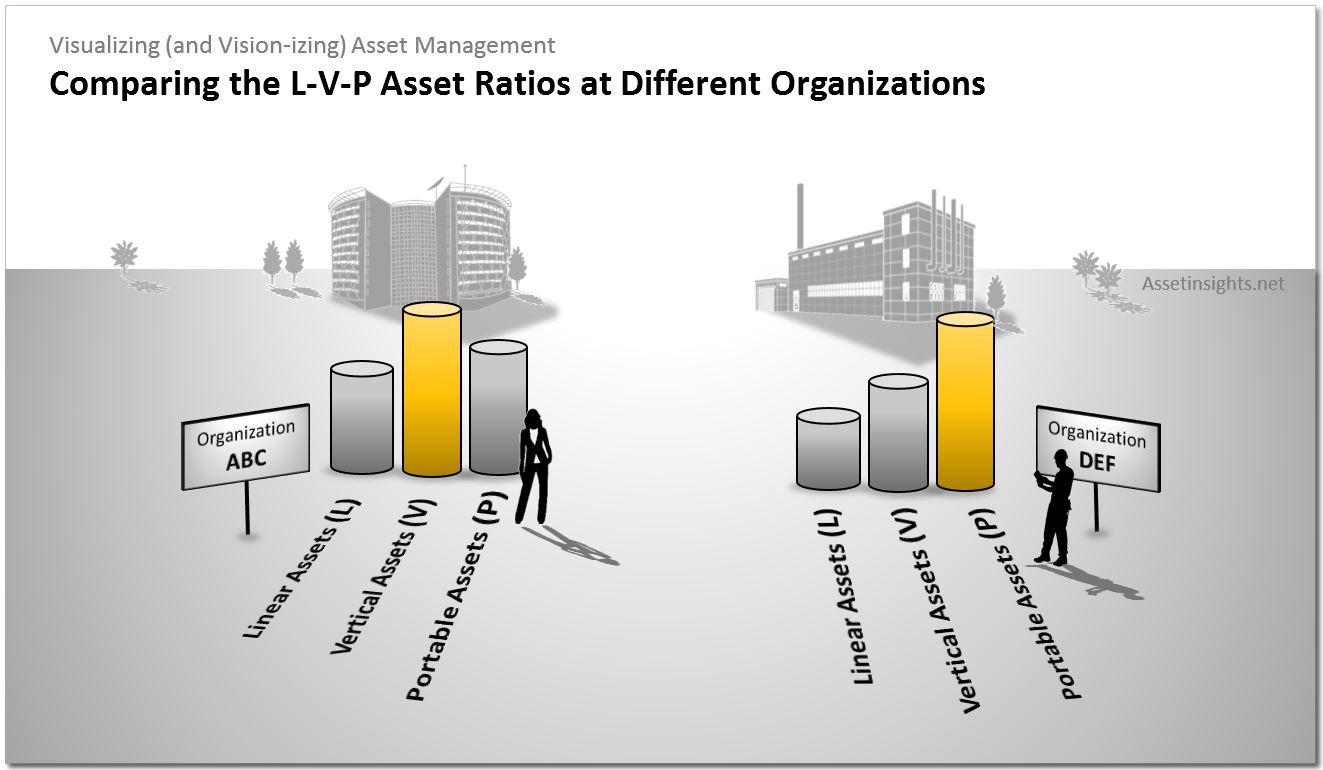 Fig. Comparison of the L-V-P asset ratios at different organizations.
Fig. Comparison of the L-V-P Ratios across different real estate sectors.
Fig. The hierarchy of assets as contemplated in the ISO 55001 standard for asset management. The detailed asset classification scheme and granularity is determined by the organization's objectives and nature of the assets.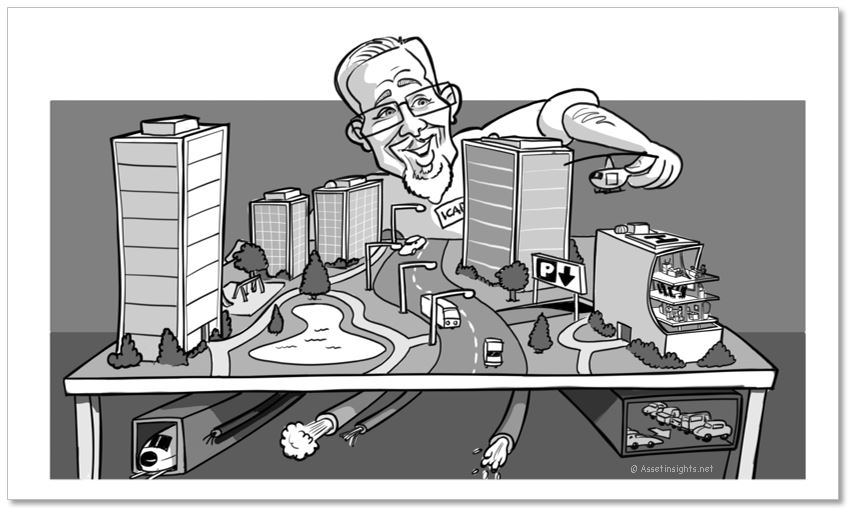 Fig. I. Care trying to integrate the linear assets, vertical assets and portable assets in his portfolio.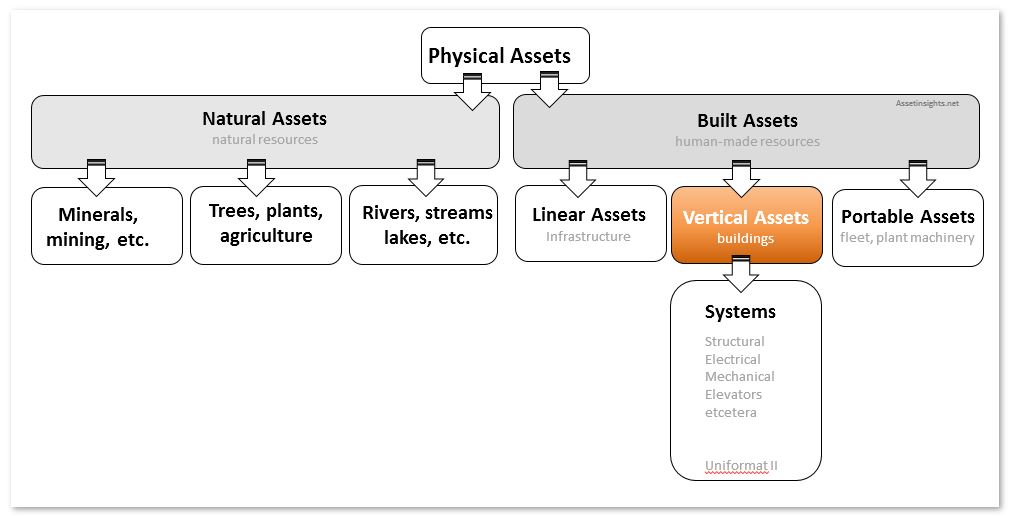 Fig. Asset hierarchy extending across all asset classes
with vertical assets (V) falling within the class of built assets.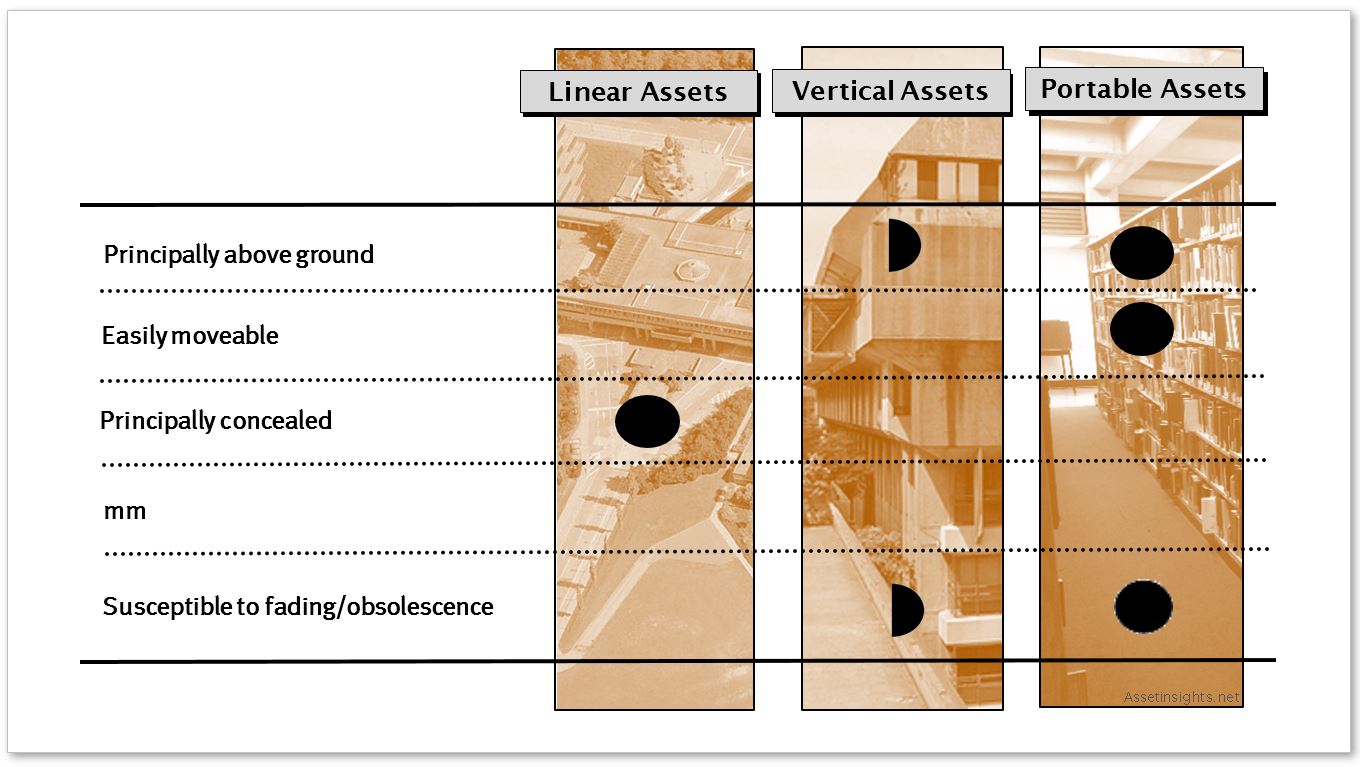 Fig. Matrix of the different attributes of vertical assets, linear assets and portable assets.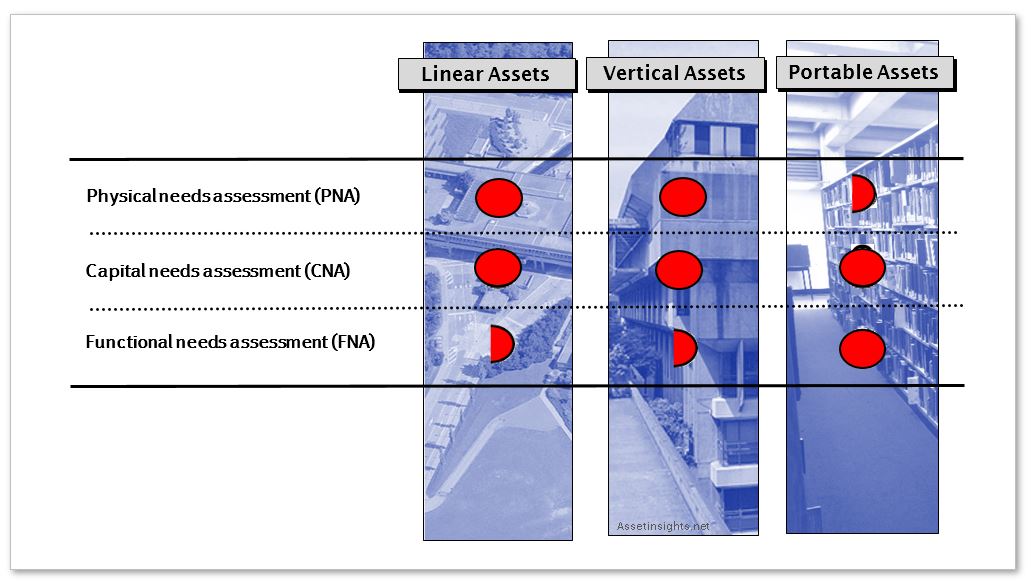 Fig. Matrix of assessment tools for vertical assets, linear assets and portable assets.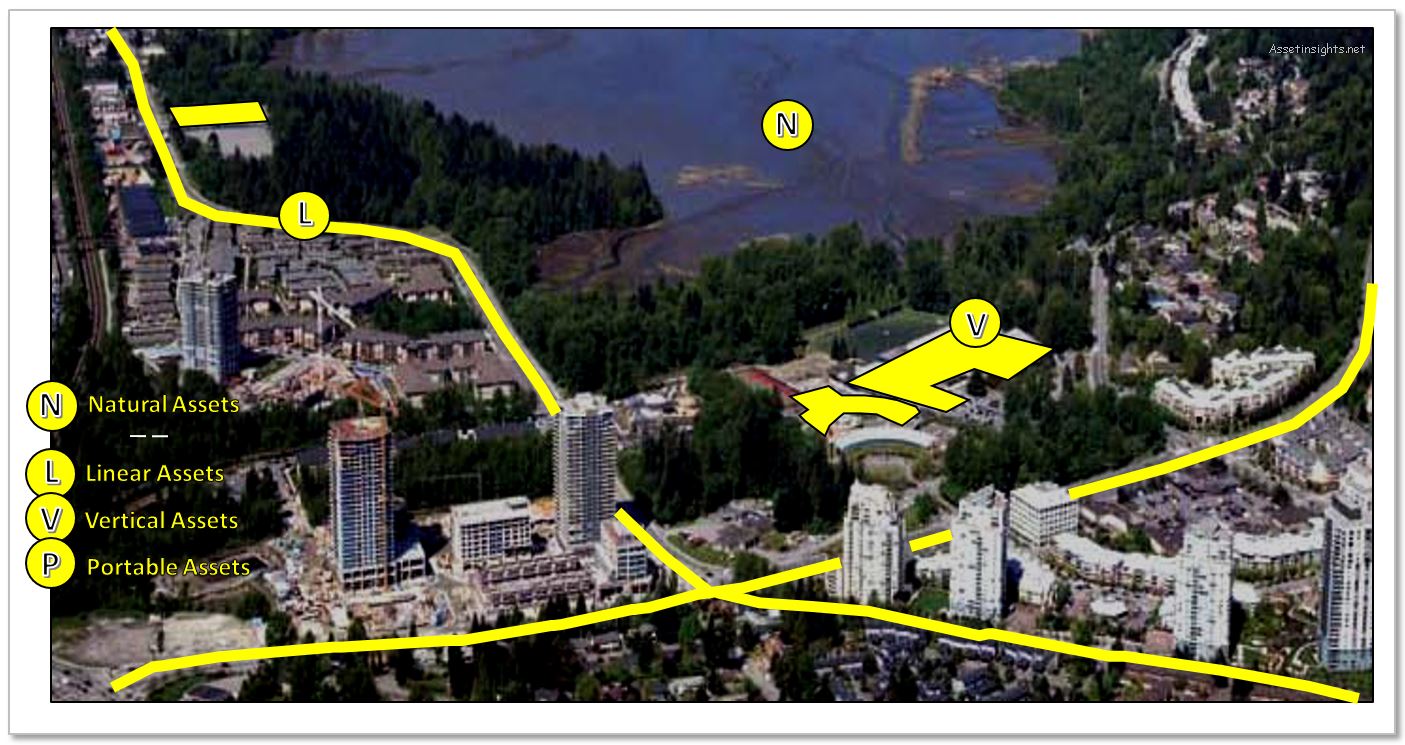 Fig. Example of the N-L-V-P asset classification scheme in a municipal setting.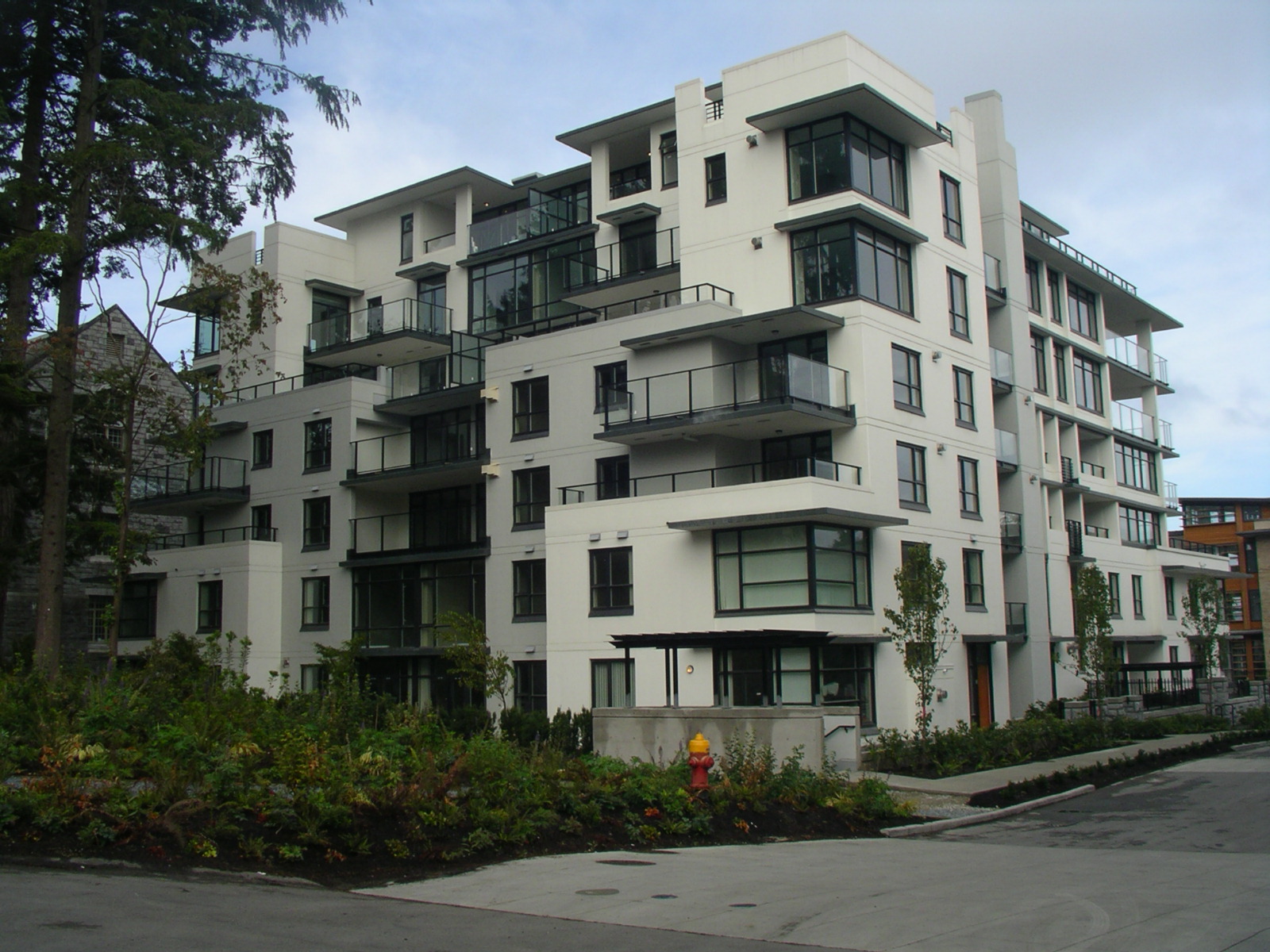 Fig. Street view of a low-rise building

.