One of a variety of different types of intervals (time periods) between events.

In time-based maintenance (TbM), this is a defined frequency (interval) for maintenance activities defined by performance criteria rather than fixed intervals of time.
The performance criteria include events and circumstances such as:
---
Examples
Listed below are some examples of maintenance tasks presented as variable interval activities:
"Inspect roof drains after each rainfall".

"Check generator fuel levels after each power outage".
---
Management Principles


Variable intervals can be presented with the following attributes:

With or without escalation.
Overlapping with other intervals.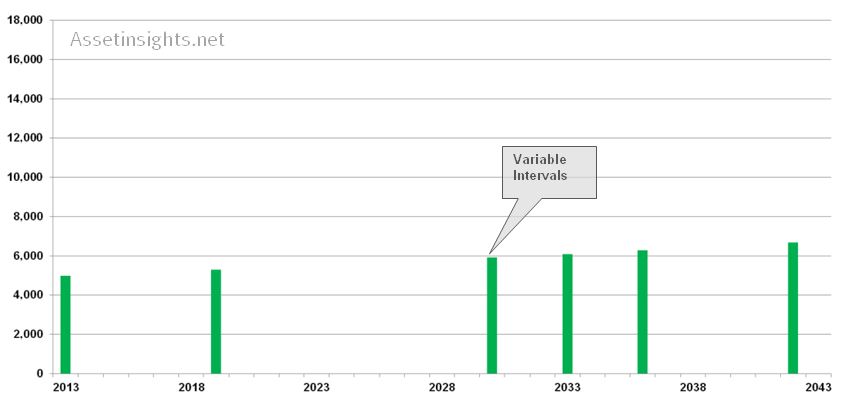 Fig. Variable interval events with escalation

represented on a cost graph.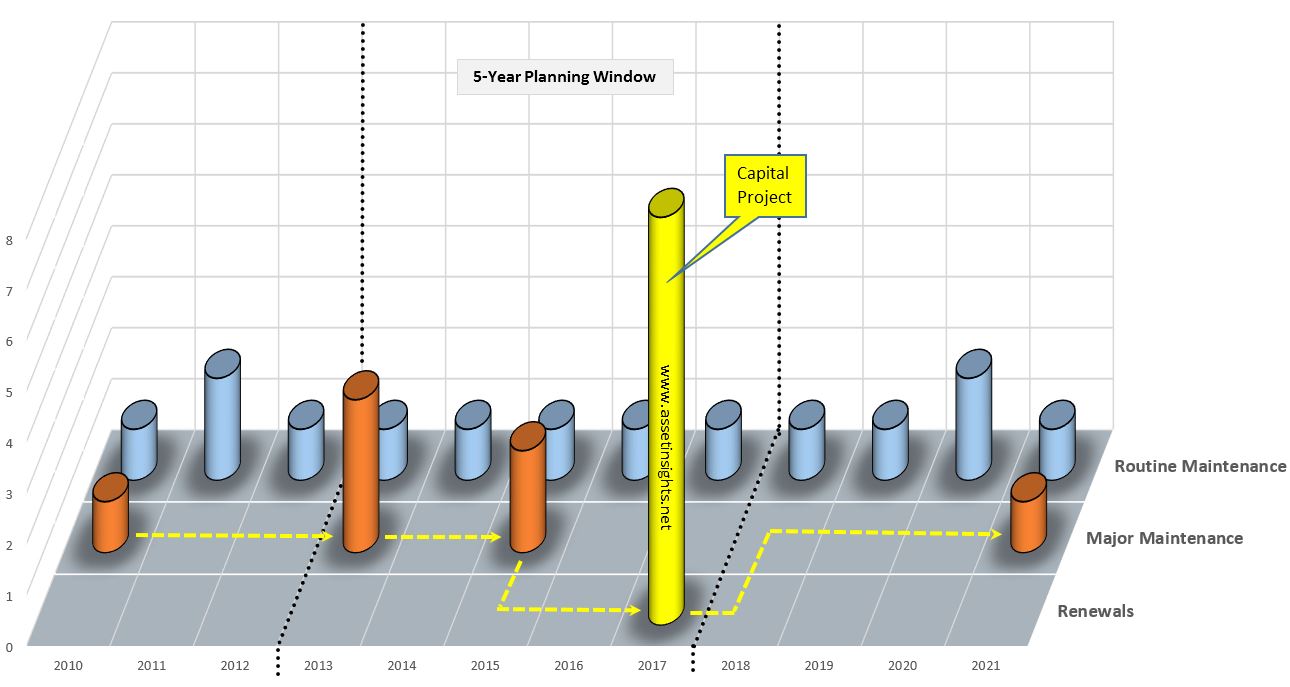 Fig. Major maintenance tasks (shown in "orange") carried out at variable intervals for preservation of a capital asset until it reaches the end of its useful service life and must be renewed ("yellow" bar").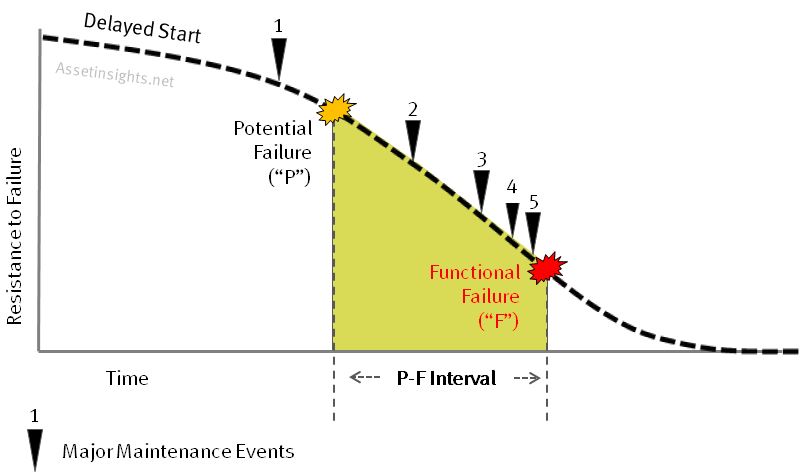 Fig. Variable interval events mapped onto the P-F curve to illustrate the relationship between time and condition.