A list of all the different types of valves in the building for various mechanical systems (gas, water, steam, etc., their location, purpose and isolation procedures). The valve chart corresponds with the valve tags affixed to each valve.


---
Purpose of Valve Charts:
Logbooks serve various functions:
---
Attributes of Valve Charts:


Valve charts have the following attributes:

They are essentially classed as a reference document
They form a key part of the OMSI package.

---
Asset that have Logbooks:


Logbooks are typical with bounded assets, such as:

Plumbing distribution
Swimming pools.
Boilers
Irrigation sprinklers

---
Administration of Logbooks:
Paper charts, particularly those stored in service rooms, are susceptible to the following:
Lost documents
Damaged pages from exposure to moisture and dust
Incomplete documents.
Missing pages.
In addition to paper charts, the following means are also available: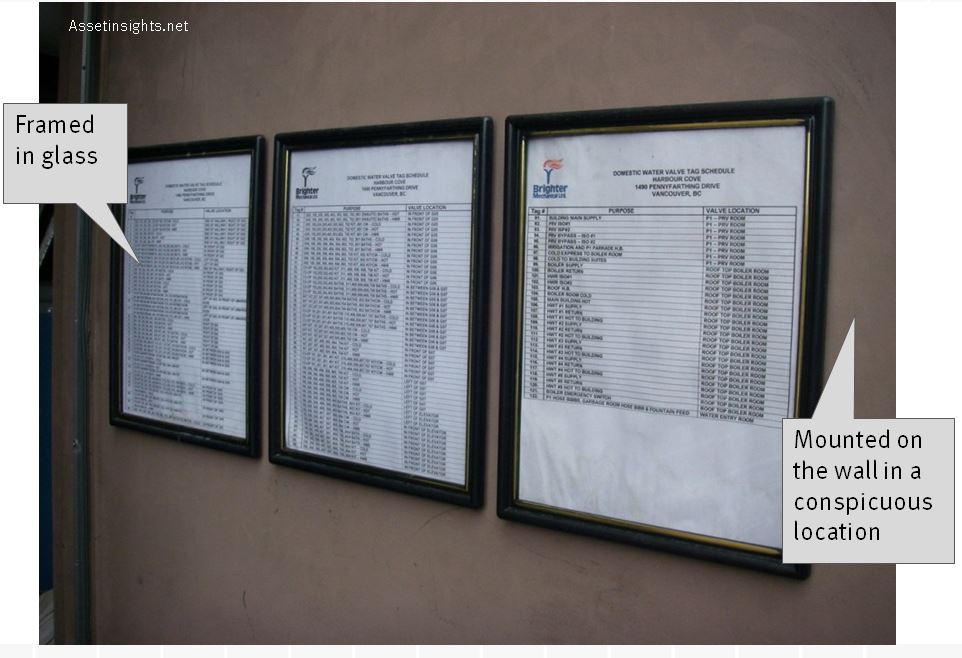 Fig. Valve chart conspicuously posted on the wall.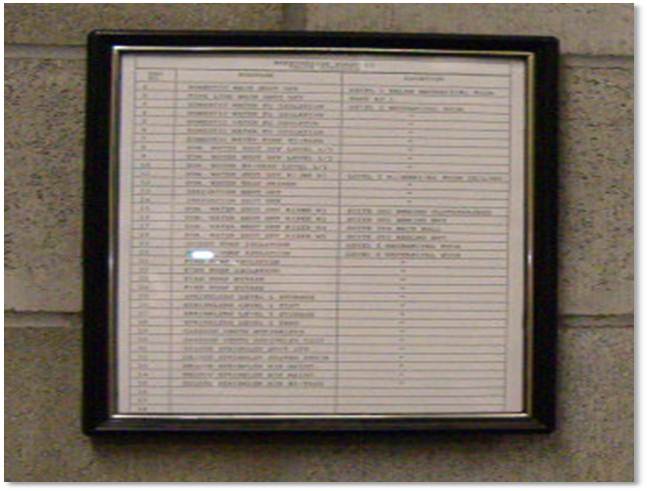 Fig. Valve tags that correspond with the valve chart.


Fig. Example of a valve assembly.