Projects that are pressing only because a particular user group is making assertive requests for the work. Tantamount to the "squeaky wheel gets the grease.

The Urgency-Importance matrix plots four quadrants, of which this group of projects occupy the top-right quadrant.


---
Examples


Examples of such projects include:

---
Attributes


Listed below are some of the key attributes of this quadrant:

---
Management Principles


Included below are some asset management principles for consideration relative to tasks and projects that are considered important-but-not-urgent.

The owners' focus should be on "prevention" rather than "recovery" (left side of the risk bowtie).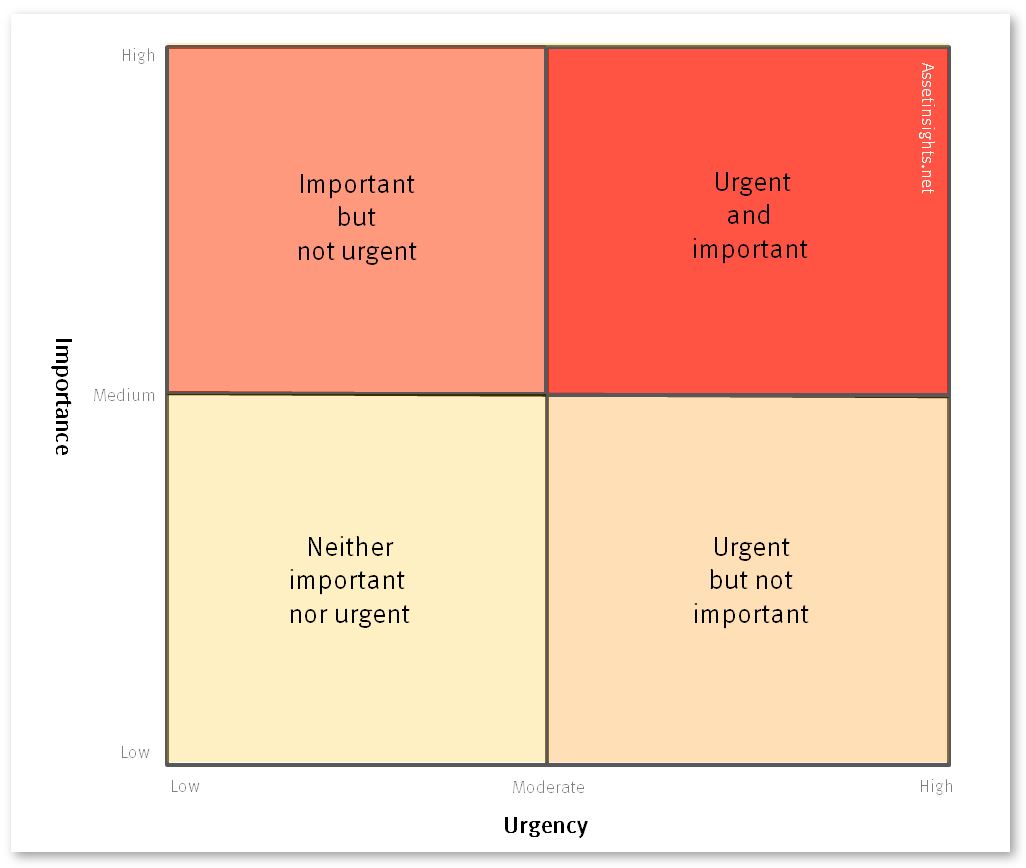 Fig. Criticality matrix with four quadrants to help prioritize action.