The process (and result) of installing a newer and improved asset the "challenger" asset) to replace the existing asset (the "defender "asset).
---
Attributes:


Upgrade projects may have the following physical attributes:
Upgrade projects may have the following financial attributes:
---
Drivers


An upgrade may result from the following replacement drivers:
---
Examples by System


Some examples of upgrade projects include the following:
Replacing a low-efficiency boiler with a high-efficiency boiler.
Installing stone tiled flooring over a cheap resilient floor.
Replacing a conventional fire alarm panel with an addressable panel.
Retrofitting a spring loaded overhead gate with weight-and-beam mechanism.
Replacing DHW heaters with boiler and storage tank configuration.
Replacing a polyurethane roof with a 2-ply SBS roof.
Modernizing the existing elevator relay controls with solid state controls.
Conversion from chlorine to saltwater pool disinfection system, including copper to steel heat exchanger tubing.
Retrofitting a domestic booster pump assembly with variable speed drives (see: VFD Retrofit).
Examples by Driver
A. Examples of upgrades resulting from economic obsolescence:
Boiler-and-Tank Retrofit
Copper-to-Pex Retrofit
T12-to-T8 Retrofit
CFL-to-LED Retrofit

Spring-to-Weight Retrofit
DDC Retrofit

B. Listed below are some examples of upgrades resulting from technological obsolescence:

Relay-to-Solid State Retrofit (see: elevator modernization)
Conventional-to-Addressable Retrofit
C. Examples of upgrades resulting from legal obsolescence:
PVC Encapsulated Cyclinder Retrofit
Sprinkler Head Retrofit
Emergency Telephone Retrofit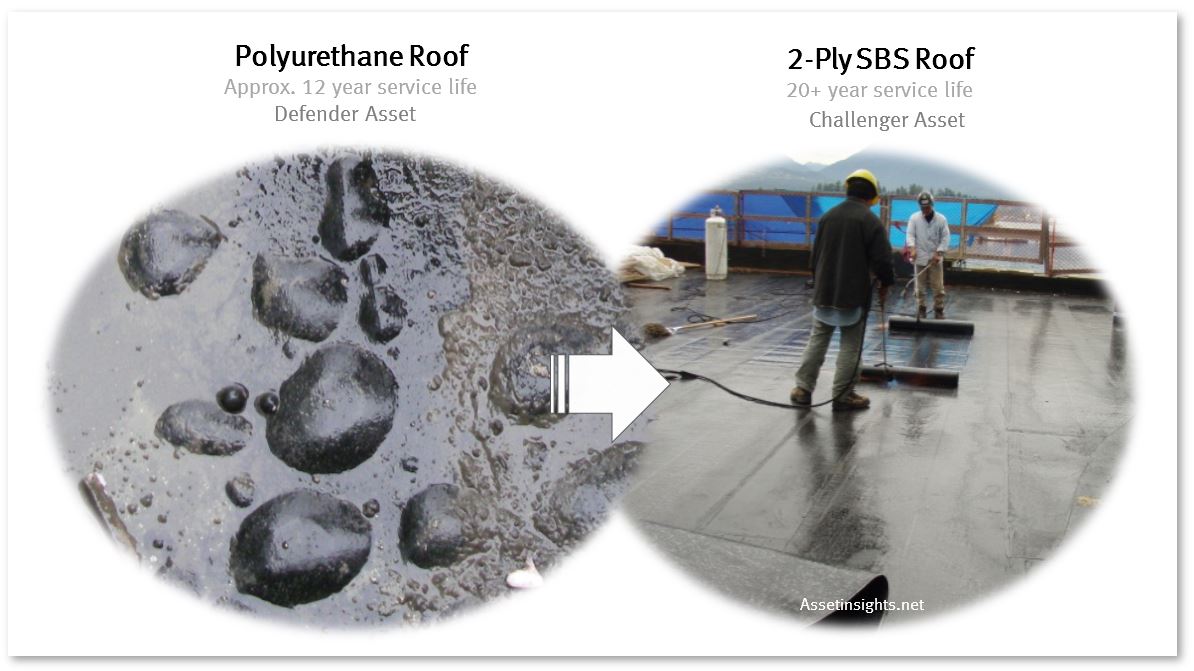 Fig. Polyurethane roof (12 year life) replaced with upgraded SBS roof (20 year life).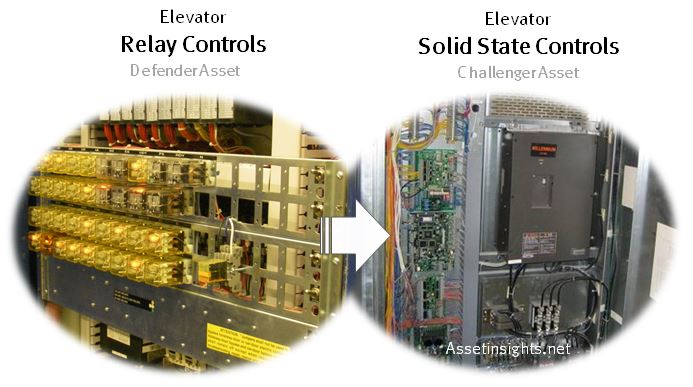 Fig. Elevator relay controls replaced with elevator solid state controls.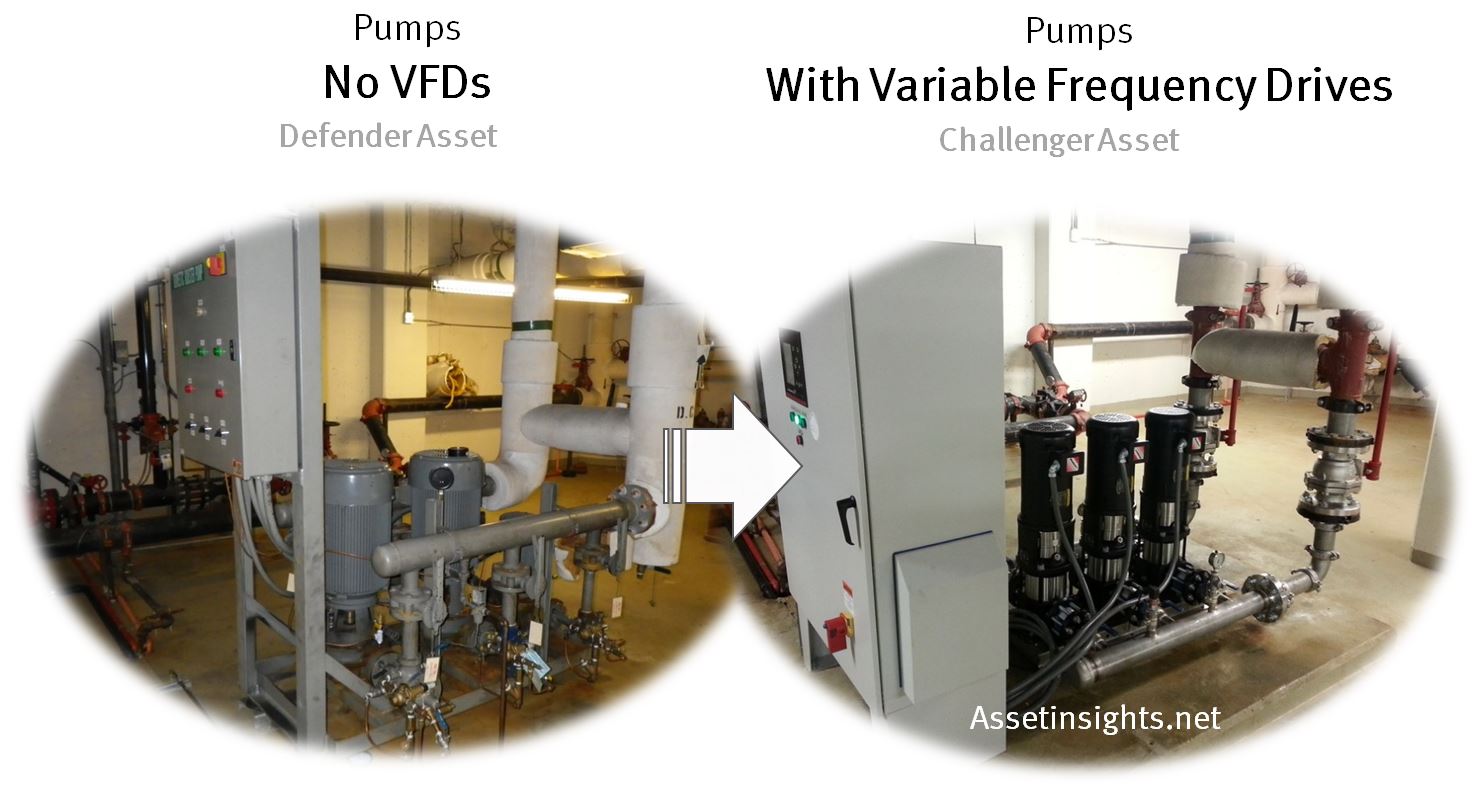 Fig. Triplex booster pump package replaced with package that includes VFDs.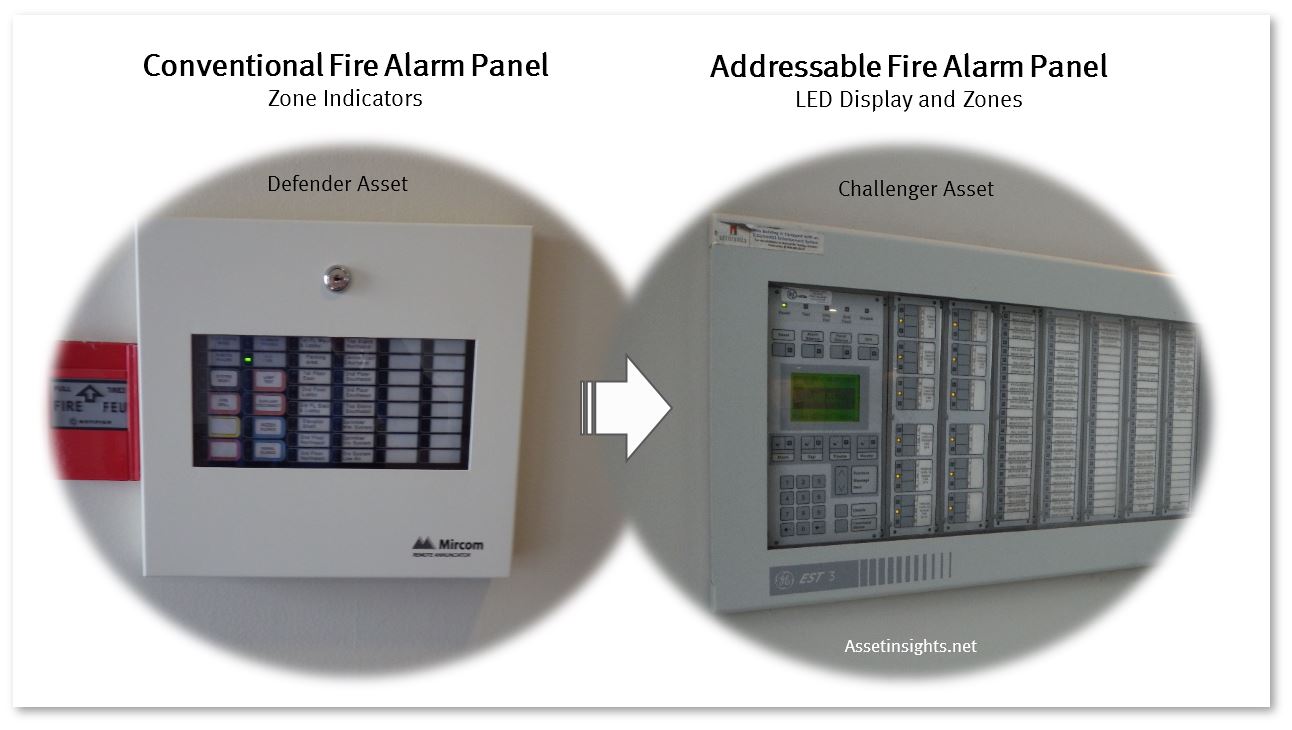 Fig. Retrofit of a conventional fire alarm control panel (FACP) to an addressable system.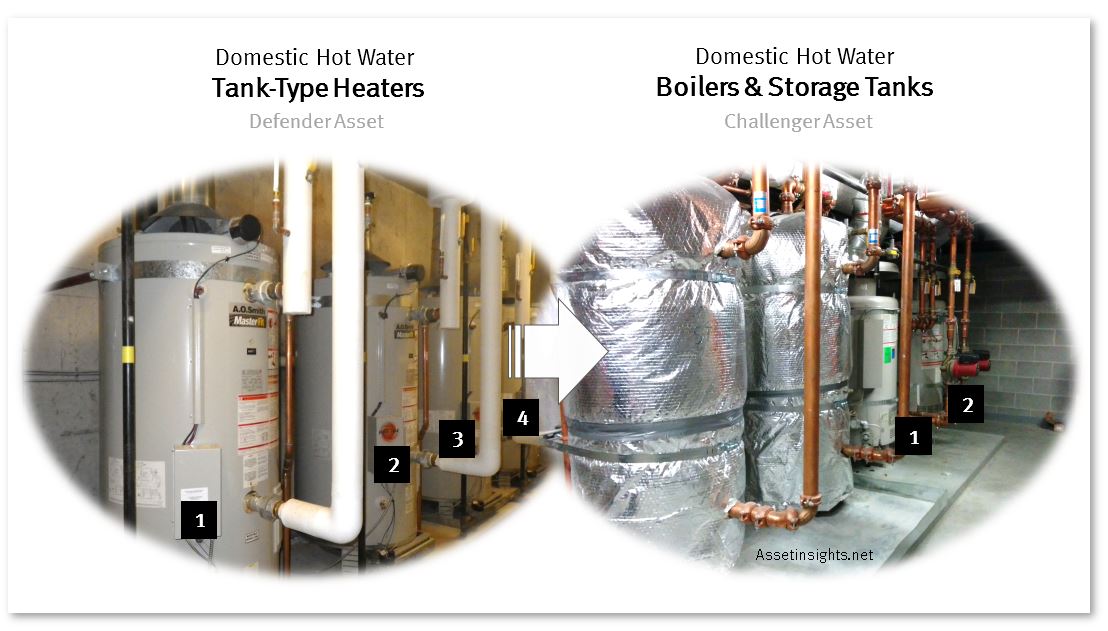 Fig. Retrofit conversion of tank-type domestic water heating system to boiler-and-storage-tank configuration.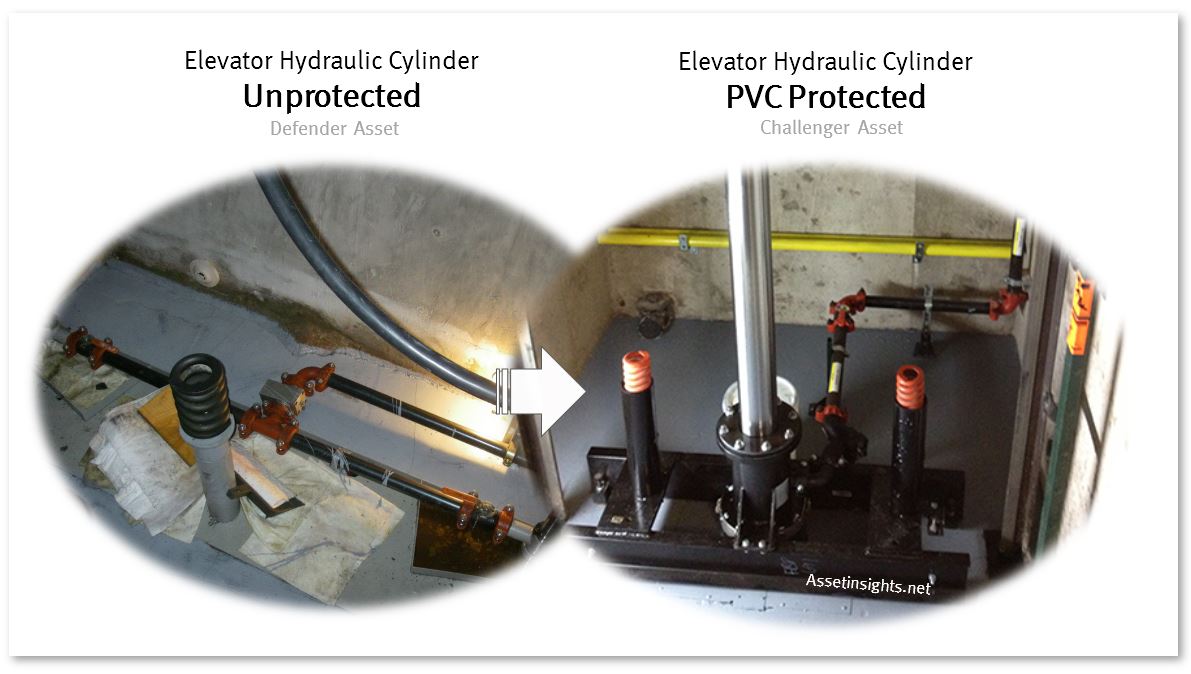 Fig. Retrofit of elevator hydraulic cylinder with PVC corrosion protection.