A follow-up study after the initial study has been completed for the purpose of revisiting the assumptions in the original study and making necessary adjustments to the baseline data.
---
Purpose of Update Studies:
A reserve study (depreciation report) is a living document that must be subject to periodic iterations and adjustments to reflect changing conditions and circumstances.
---
Types of Update Studies:
With respect to reserve studies (depreciation reports), there are two types of update studies, as follows:
---
Frequency of Update Studies:


The frequency of update studies is either stipulated by local statutes (and can range from every 1, 3, or 5 years) or is set by the owner group based on their tolerance for risk.

Update frequencies by jurisdiction:

British Columbia - 3 years
Oregon State - 1 years
Washington State - 1,3 years
---
Tools to Facilitate Updates:


An update study can be achieved through a number of mechanism, including:

Forced Rollover
Validated Rollover
The classes of data that are addressed by an update study include: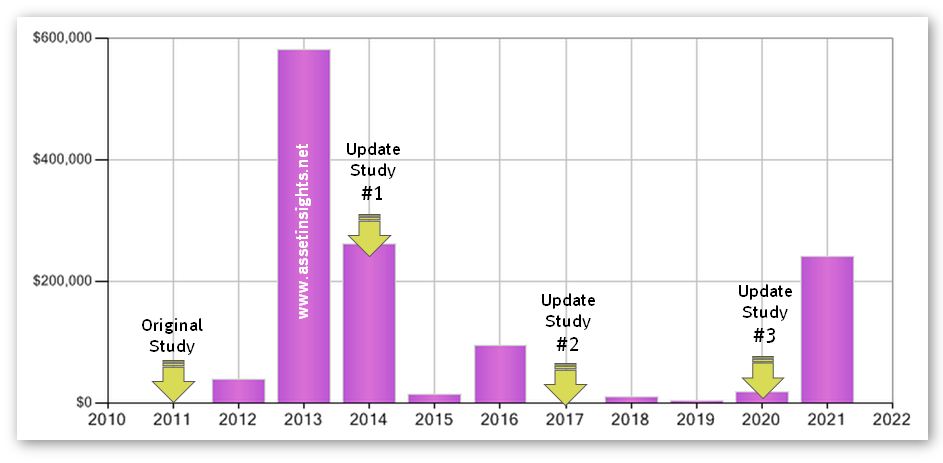 Fig. Cycles of update studies over a 10-year tactical window.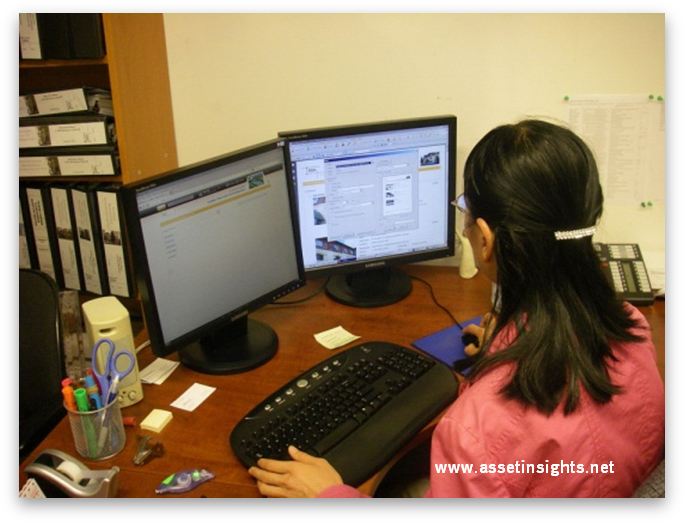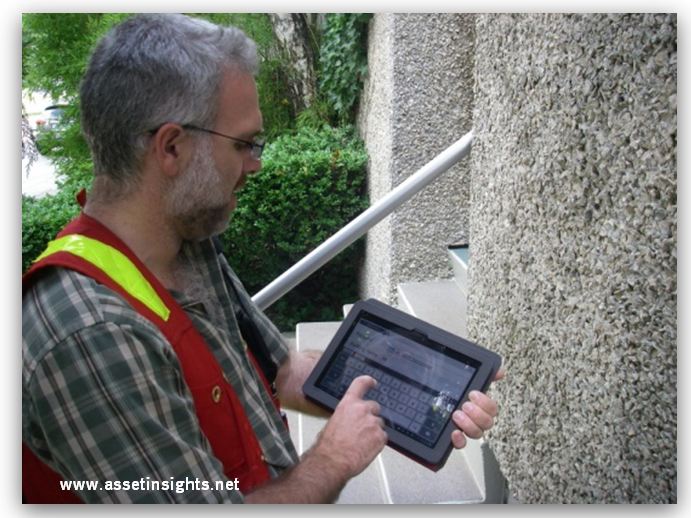 Fig. Update study without site visit carried out from the consultants office (left image) or

data is collected in the field

for an update study with site visit

(right image).
.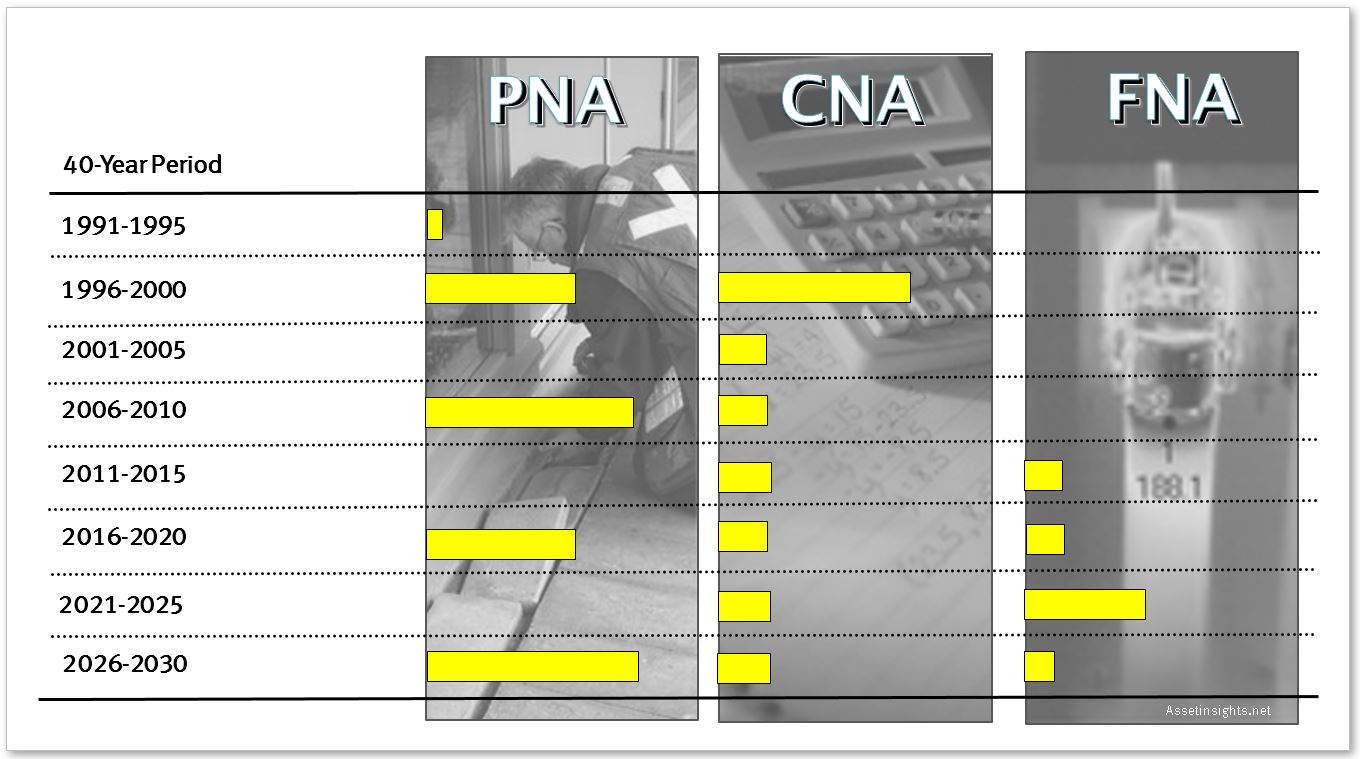 Fig. Cycles of assessments and re-assessments for PNAs, CNAs and FNAs over a 40-year planning horizon.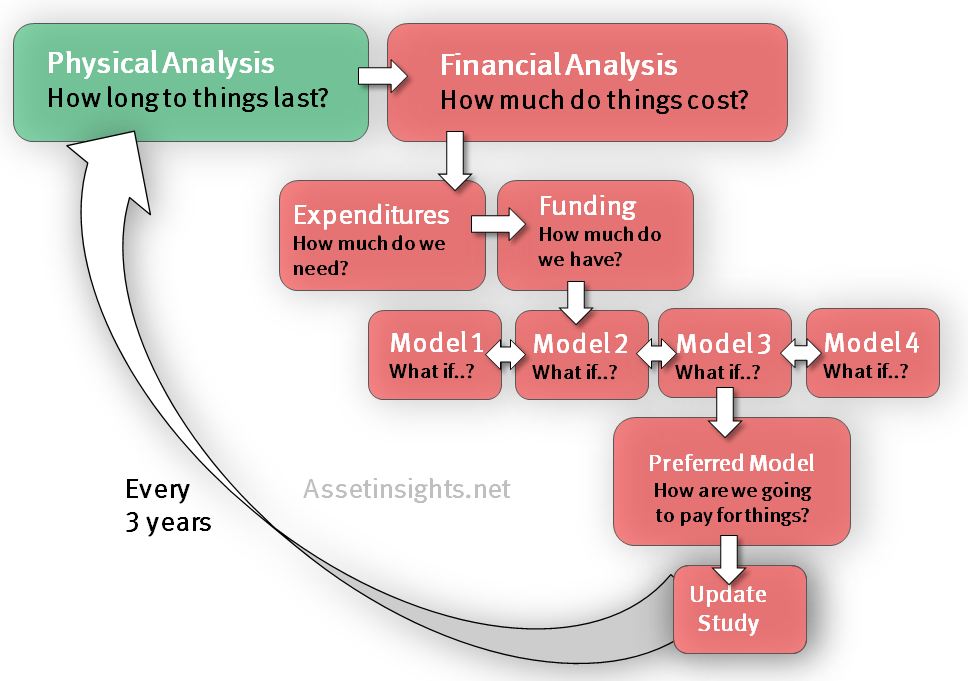 Fig. A flowchart indicating the feedback loop driven by the update study.