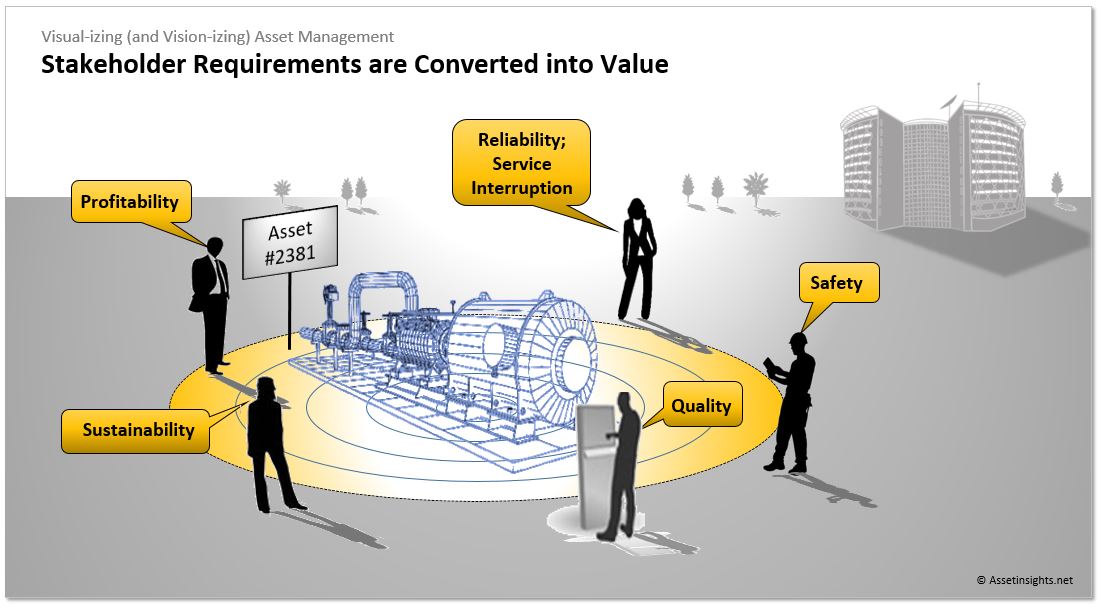 Fig. The universal customer values that including safety, reliability and quality

.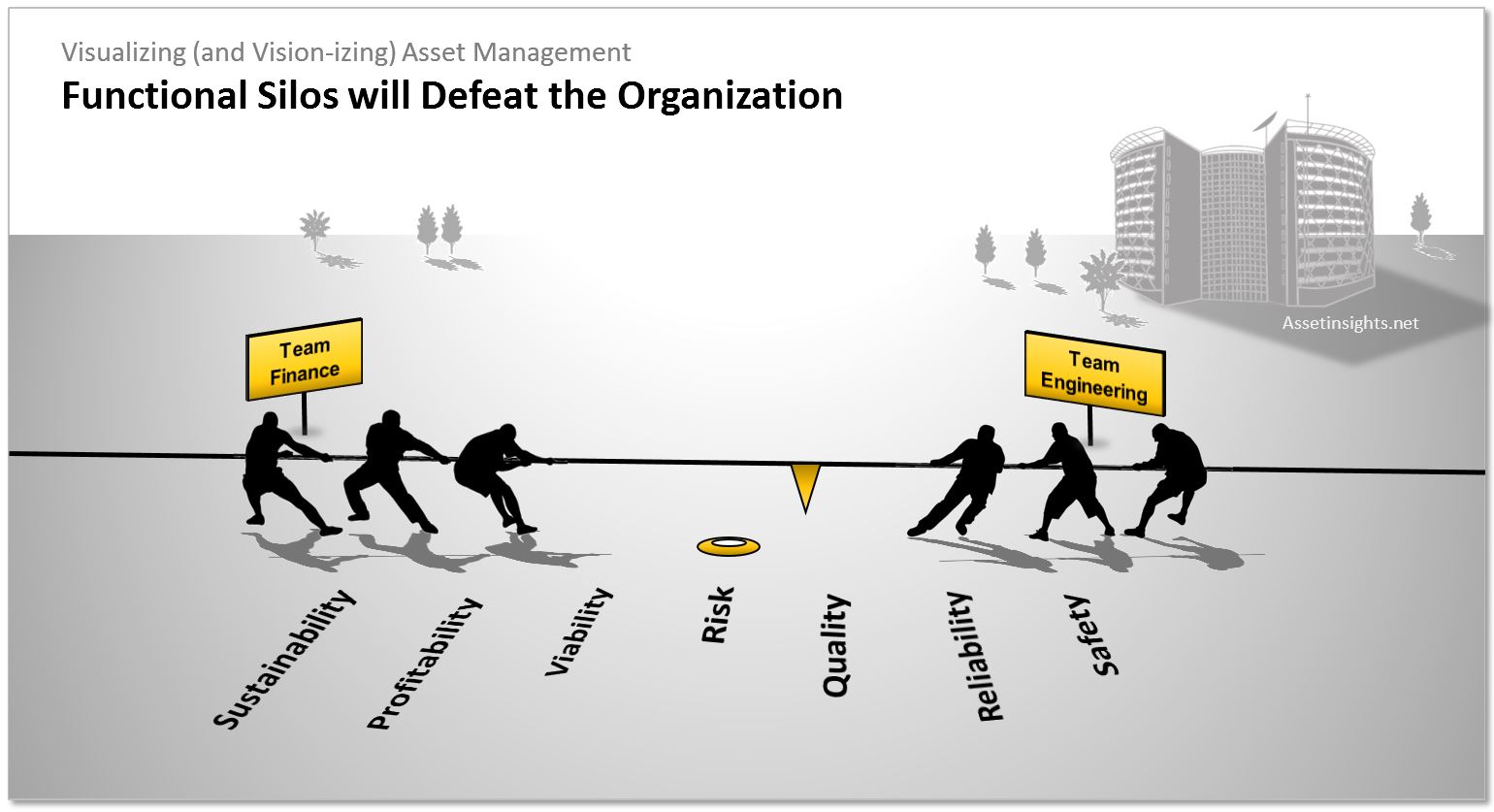 Fig.
Functional silos will defeat the organization. Rather, integration, collaboration and alignment are some of the critical success factors.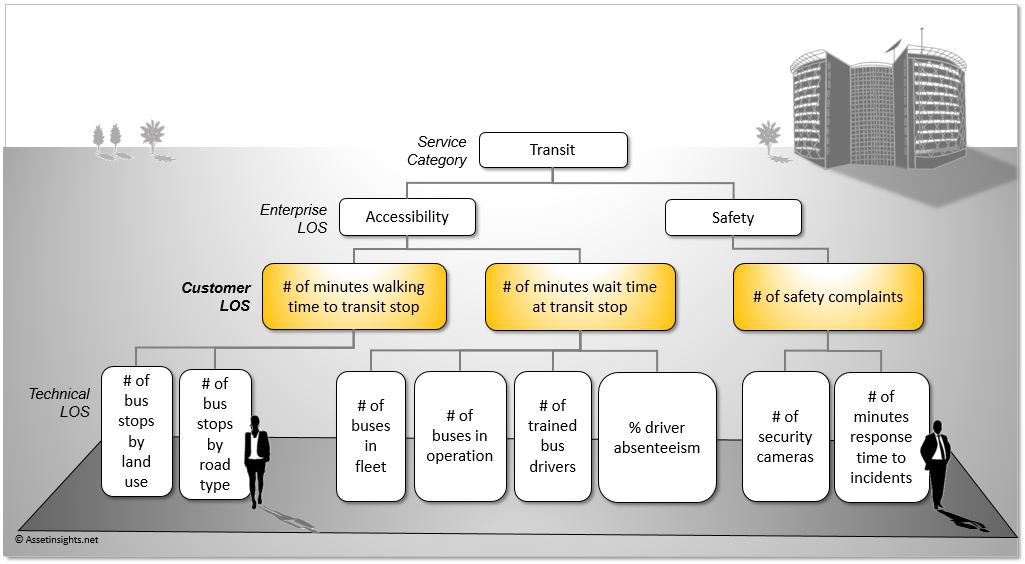 Fig. Customer LOS networked to Technical LOS using transit service as an example.
Fig. The aspirational-transactional hierarchy includes the translation of ELOS (Enterprise) to CLOS (Customer) to TLOS (Technical).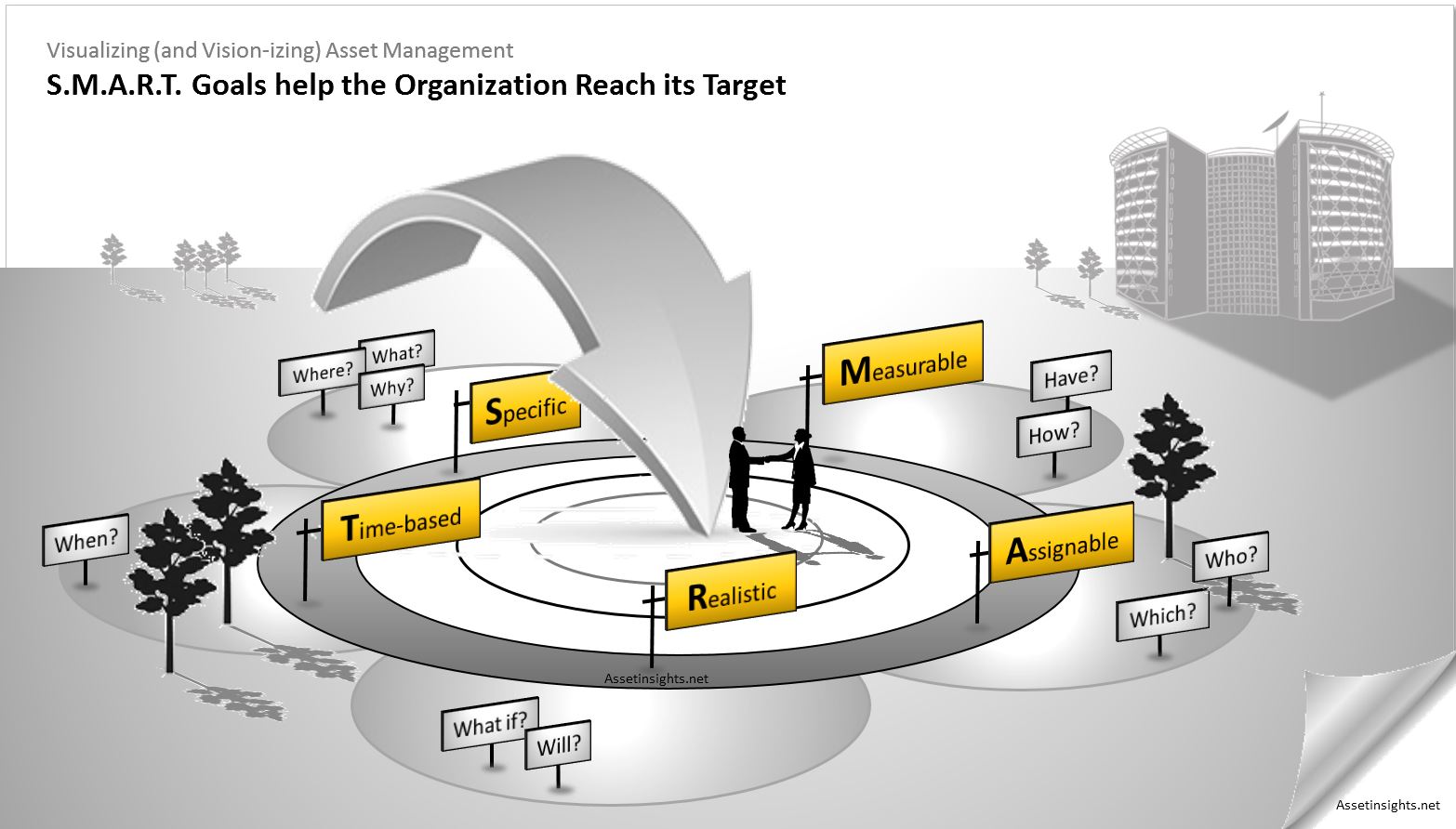 Fig. SMART goals help the organization reach its target.