Many owners do not intentionally allow their assets
to run to failure. While they may find that they are neglecting
some of their assets, this is not a conscious decision but rather an unfortunate unintended consequence of other factors such as:

Inadequate maintenance budgets
Poor planning
Ignorance
There is a subtle, but very important, distinction that must be
made between Corrective Maintenance (CM) and Reactive
Maintenance (RM). In the case of CM, the owners anticipate the consequences of their planned inaction, they are ready for these consequences and they are therefore still in control.

In the case of RM, however, the owners are unaware of the
consequences of their neglect, they are ill-prepared and the
assets are therefore in control of the owners.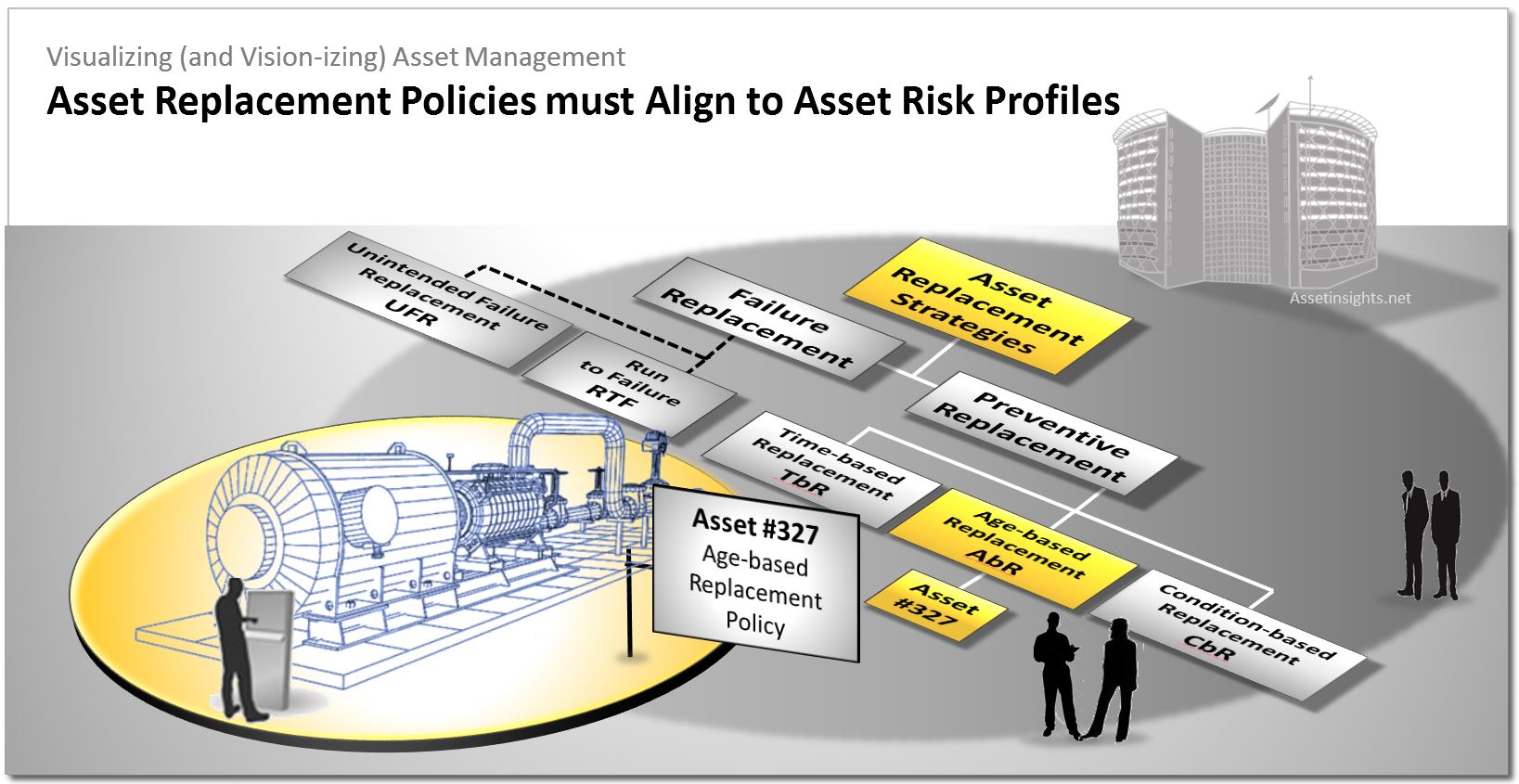 Fig. Asset replacement policies must align to asset risk profiles in order to achieve optimization and satisfy ISO 55001 requirements.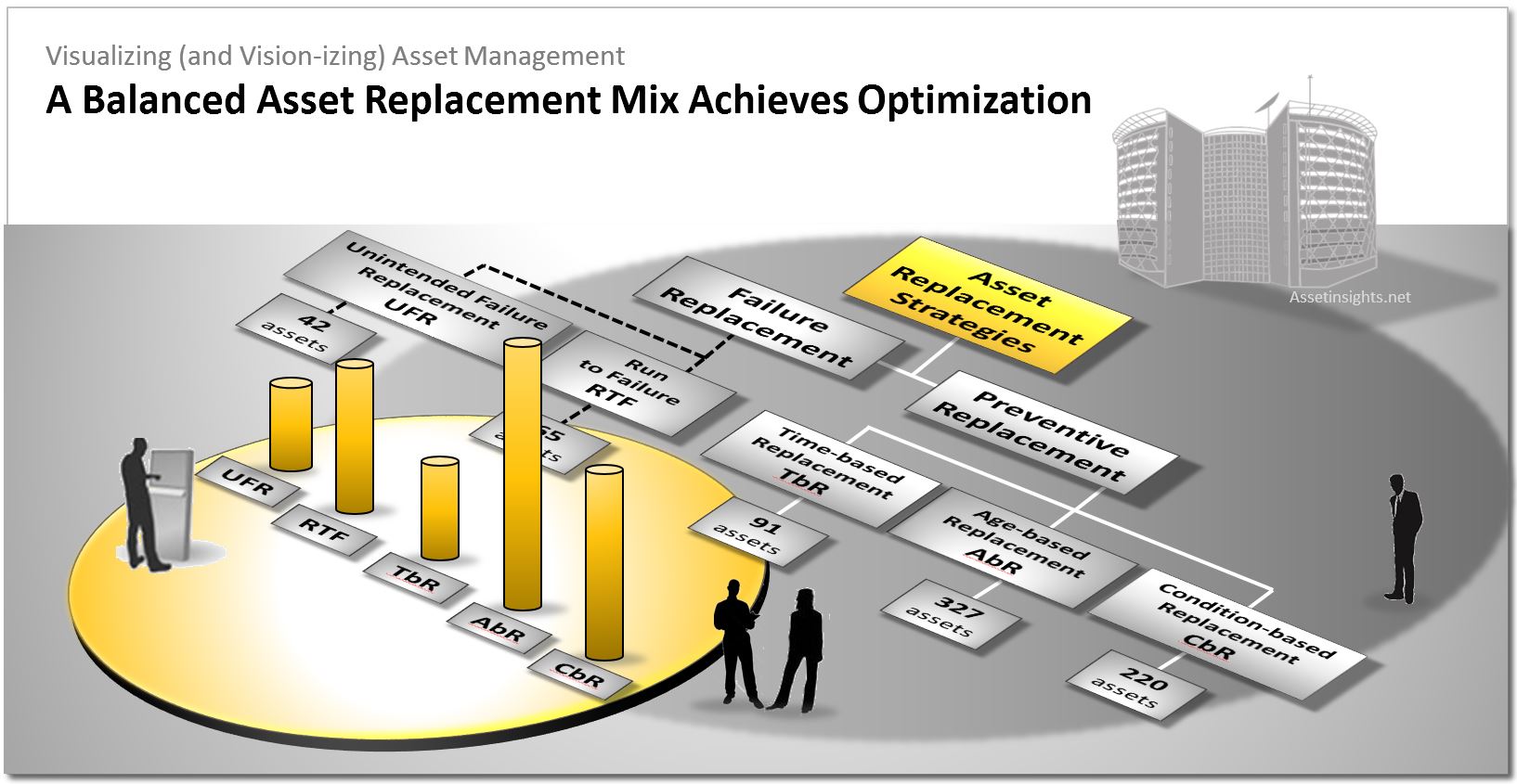 Fig. A balanced asset replacement mix helps the organization to achieve optimization in conformity with ISO 55001 principles.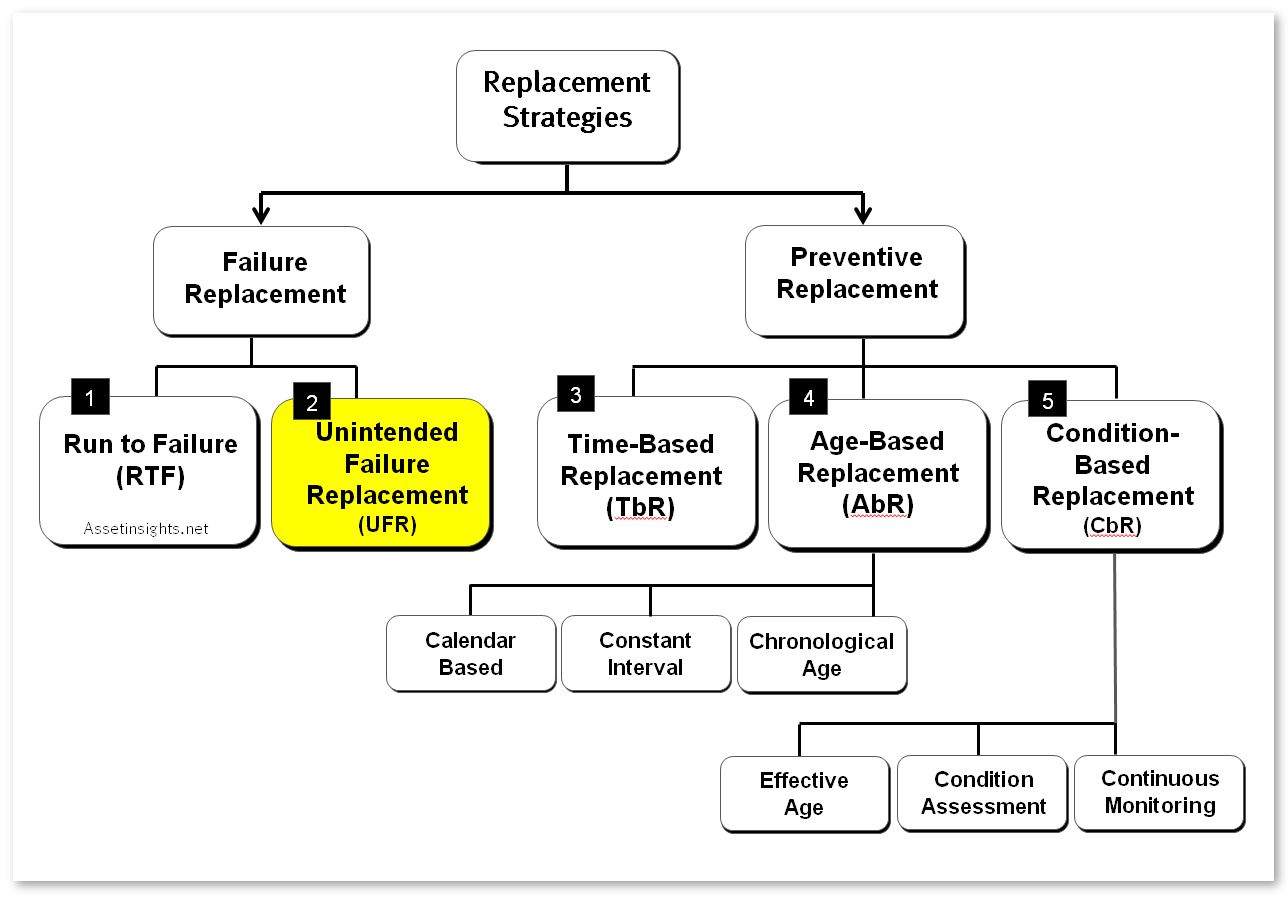 Fig. Unintended Failure Replacement (UFR) amongst the network of alternative asset replacement policies.