A funding level characterized by insufficient funds on hand to support a project, budget or plan without the need for additional funds.
The additional funds are typically raised by special assessment/levy or demand loan.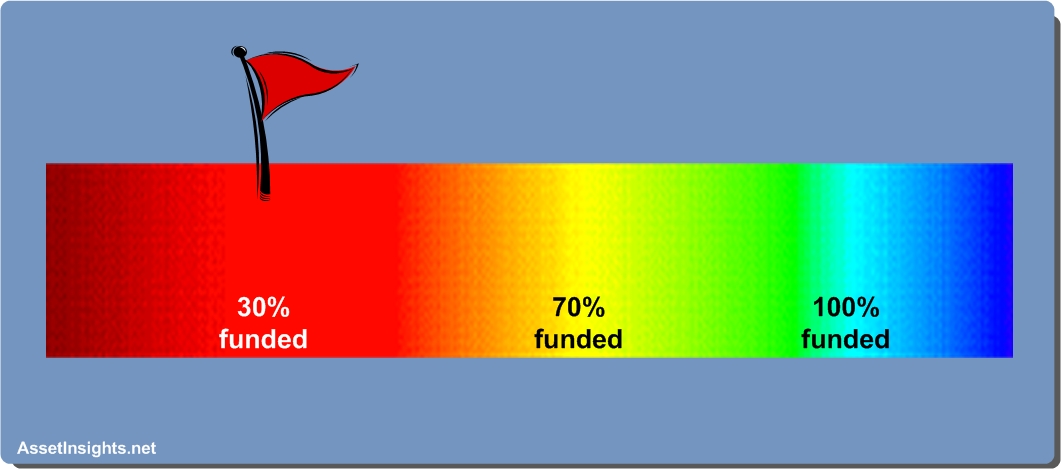 Fig. Funding spectrum ranging from poor/weak funding to good/strong funding

---
See also:
Compare with:
---
Fig. "I. Care" is trying to raise funding levels but this may be quicker than the owners can comfortably sustain.

Fig. I. Care is trying to ensure that inflows match outflows, but this requires agreement on long-range stewardship, cooperation and teamwork.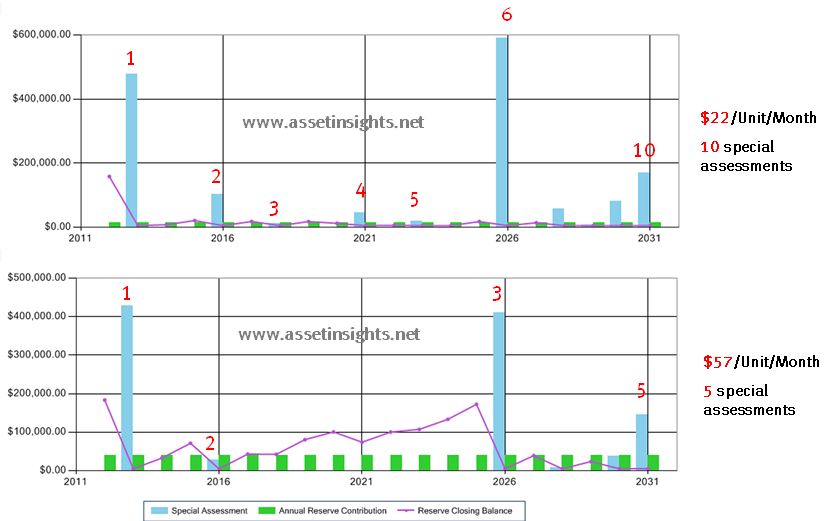 Fig. Underfunding indicated by a large number of special assessments on the funding graph