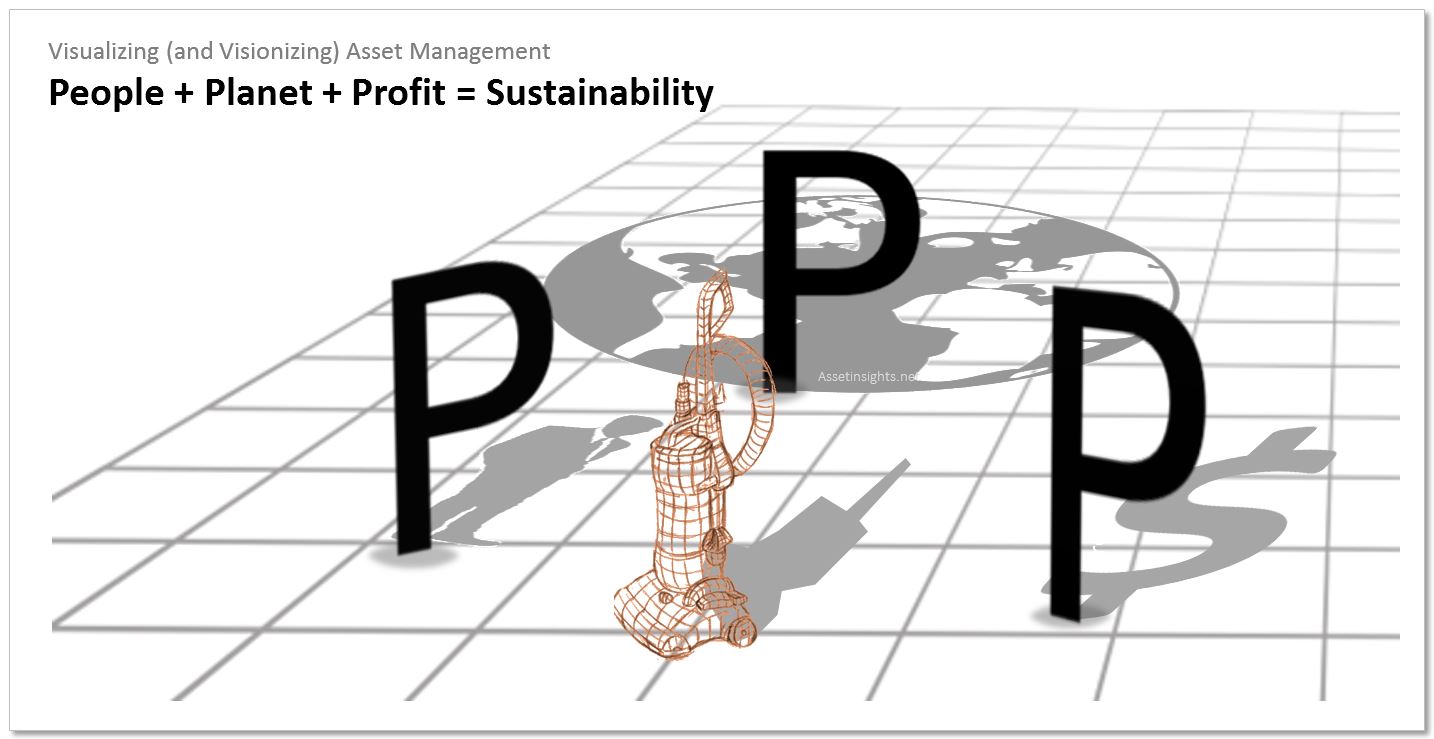 Fig. People + Planet + Profit is the triple bottom line of sustainability.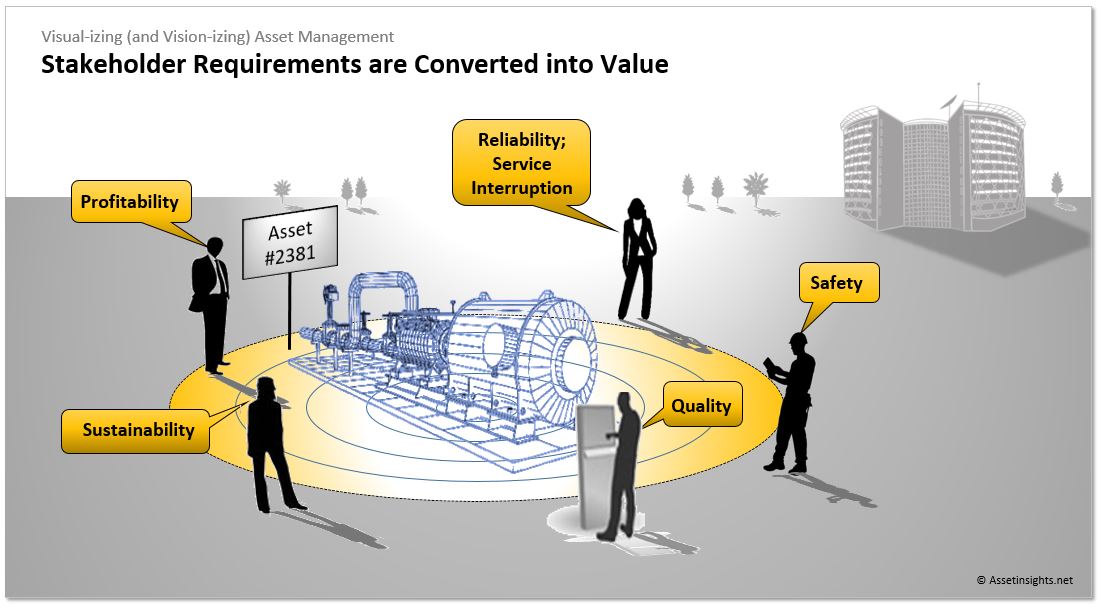 Fig. Stakeholder requirements converted into value.
Fig. Subjectivity and bias always play a role when people are involved in decision-making.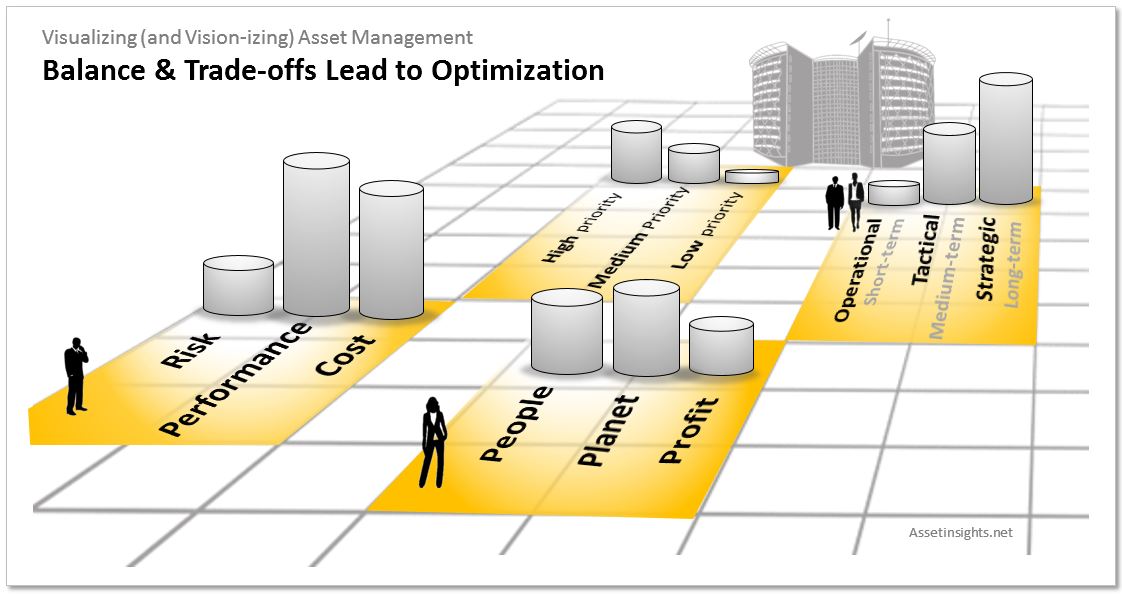 Fig. The principles of ISO 55001 help to ensure that optimization is achieved through mindful balance and measured trade-offs between decision-making criteria.