The assessment of changes in key indicators (trends) over time to identify patterns in the data, using a variety of techniques, including:
---
Purpose and Use of Trend Analysis

Trend analysis has the following practical applications:

---
Types of Data to be Trended
A. Historical Data
Listed below is a summary of some of the KPIs and data that can be trended to assist with asset management:
B. Future Data to be trended
Funding Levels [See: Funding Trajectory]
---
Means, Methods and Techniques of Trend Analysis

Trend analysis is applied to the following types of data sets.

Trend analysis is developed using the following techniques: Trends can take on a variety of shapes, including:
Financial trends associated with funding trajectories can be classified as:

.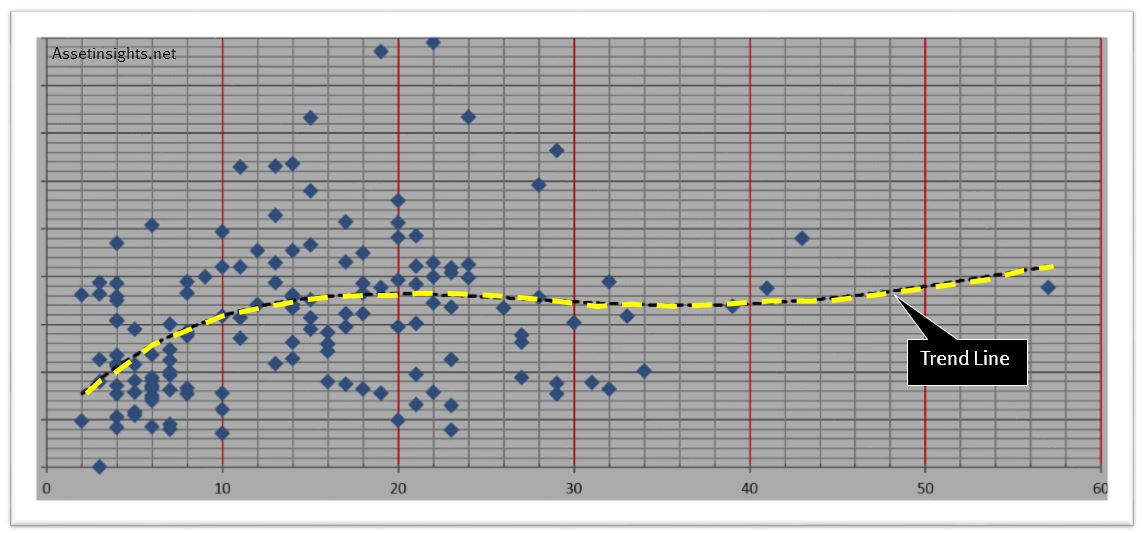 Fig. Trend line for a data set.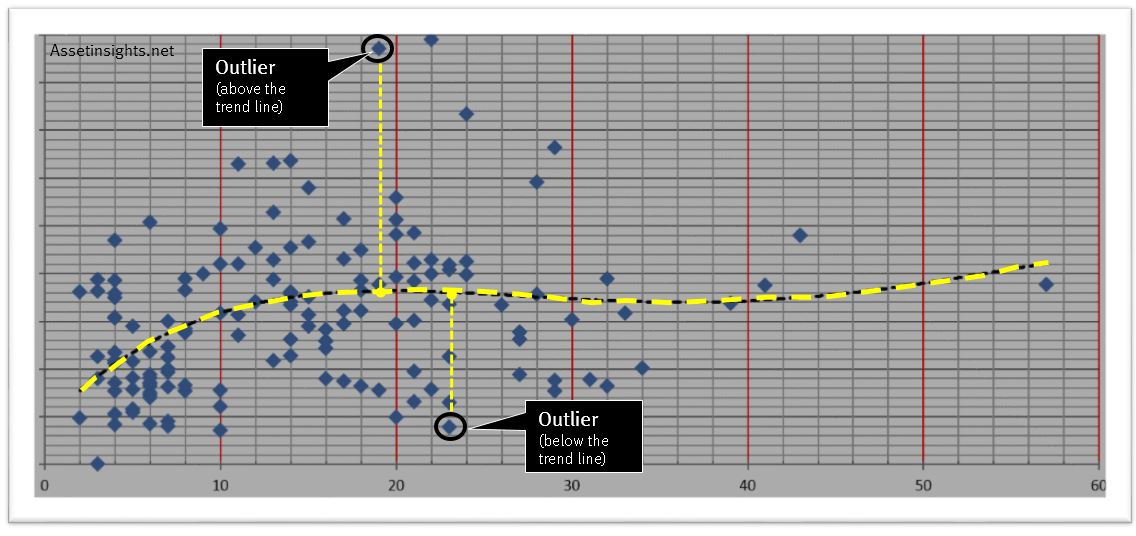 Fig. Outliers relative to the trend line of a scatter plot.
Fig. I. Care is trying to connect the dots in order to reveal the patterns in the data that underpins his assets, including trend analysis.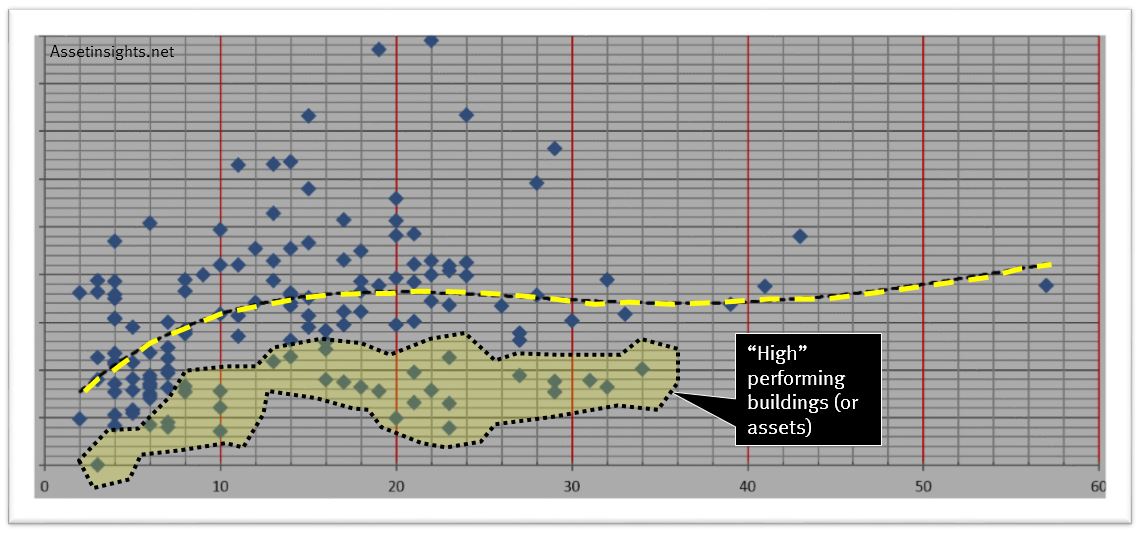 Fig. The "high" performers identified on a scatter plot.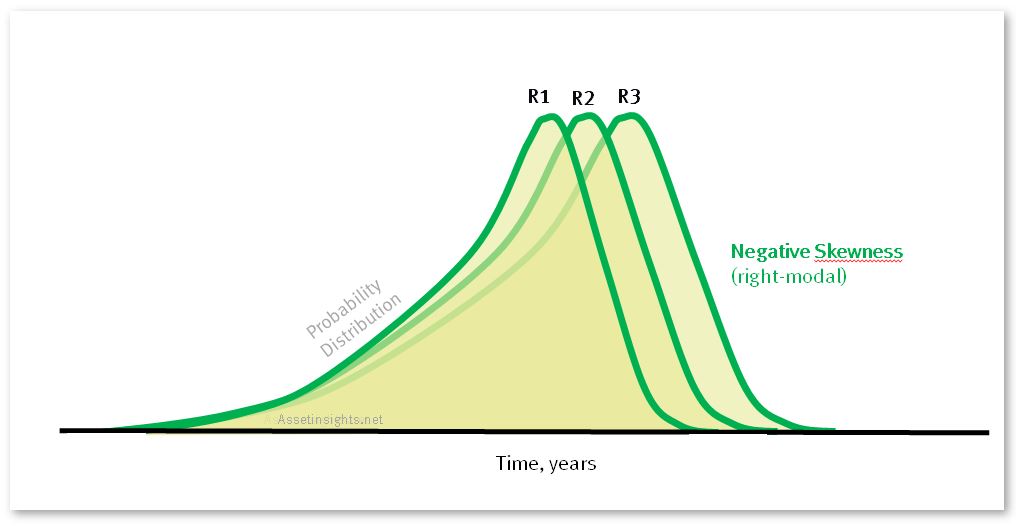 Fig. Right modal curves to order-1, order-2 and order-3.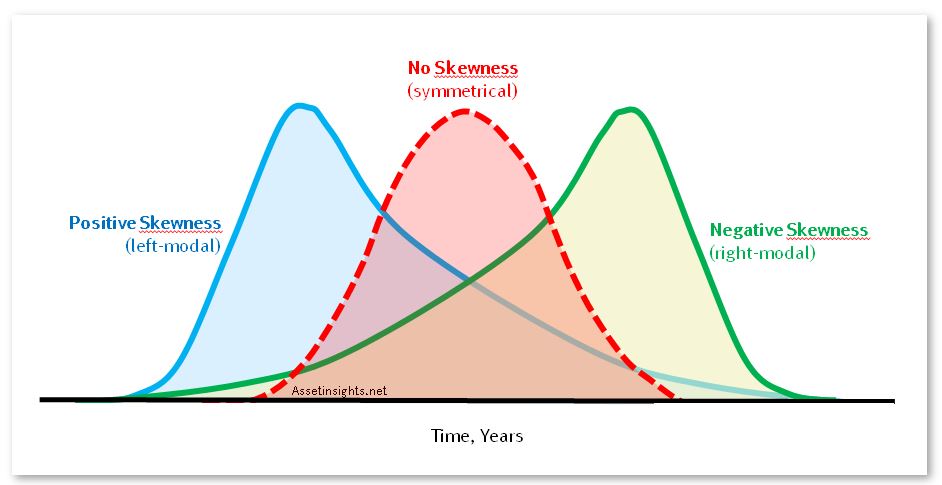 Fig. Comparison of symmetrical and skewed probability distributions