A form of decision making in which a balance is achieved between two desirable but incompatible features; a compromise.

A trade-off is considered appropriate if the organization understands where it is has made compromises and those compromises are in alignment with the organization's objectives.



---
Methods
---
Types of trades


Trade-offs always occur when trying to balance/optimize between the following:



Group A trade-offs



The triple-net bottom line of

people (P), planet (P) and profit (P)

The decision making criteria of

risk (R), cost (C) and performance (P)
Group B Trade-offs - Cultural

Formal vs. informal
Transparent vs. opaque
Short-sighted vs. long-sighted
Risk averse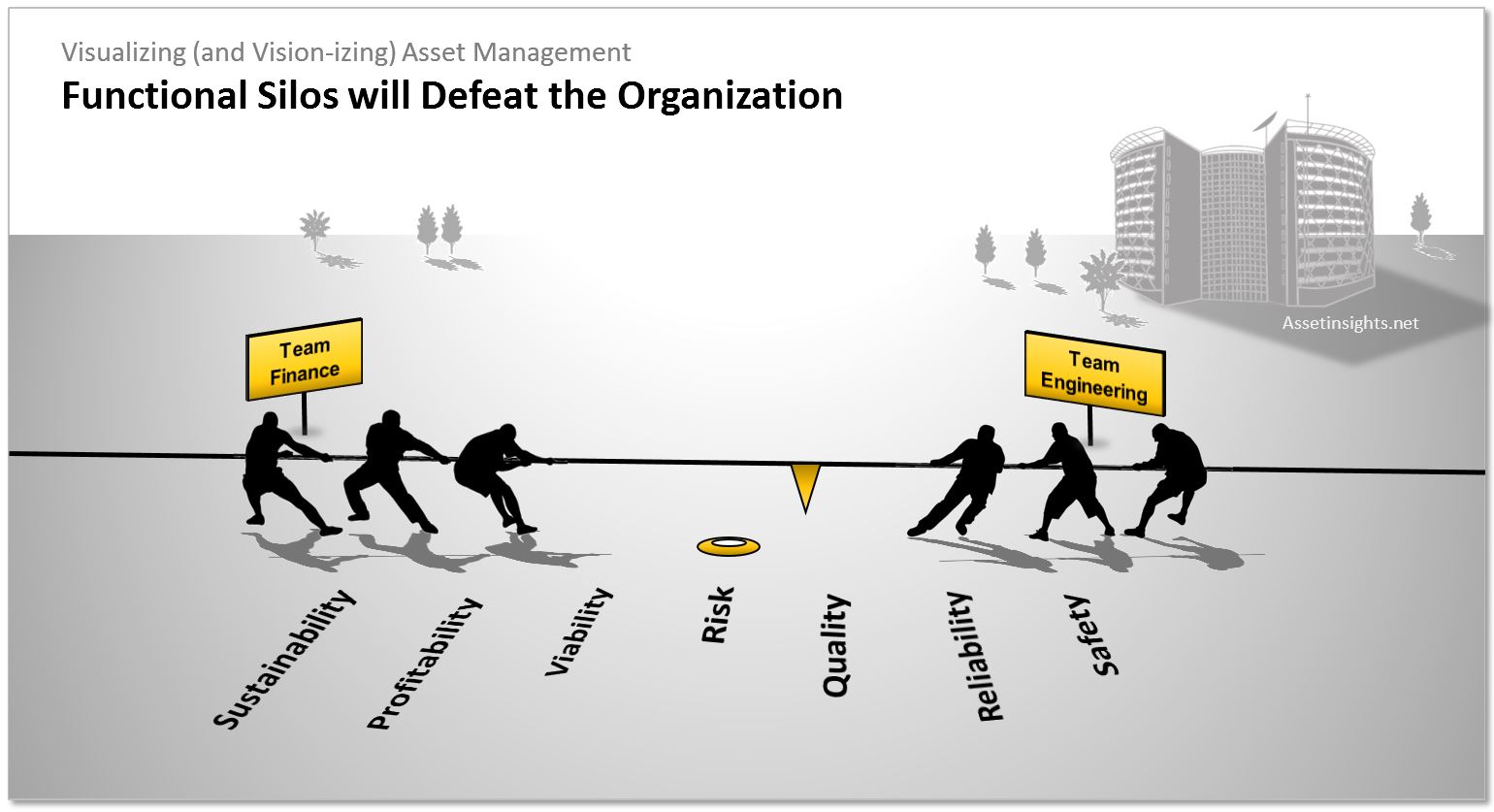 Fig. Functional silos will defeat the organization. Instead: integration, collaboration and alignment are some of the critical success factors.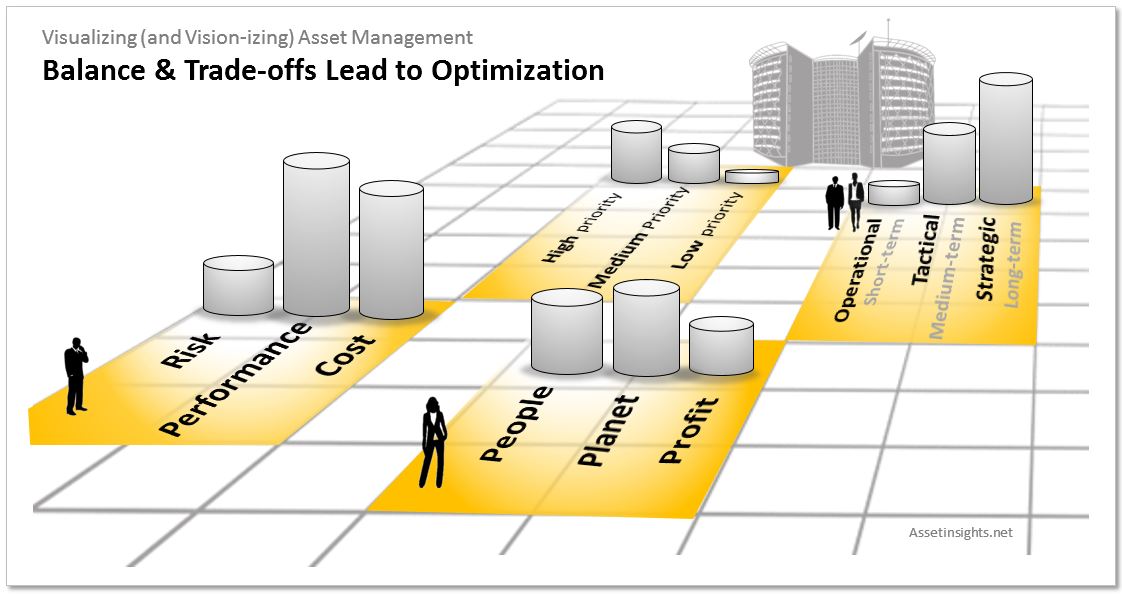 Fig. The principles of ISO 55001 help to ensure that optimization is achieved through mindful balance and measured trade-offs between decision-making criteria.
Fig. Subjectivity and bias always play a role when people are involved in decision-making around risk, cost and performance.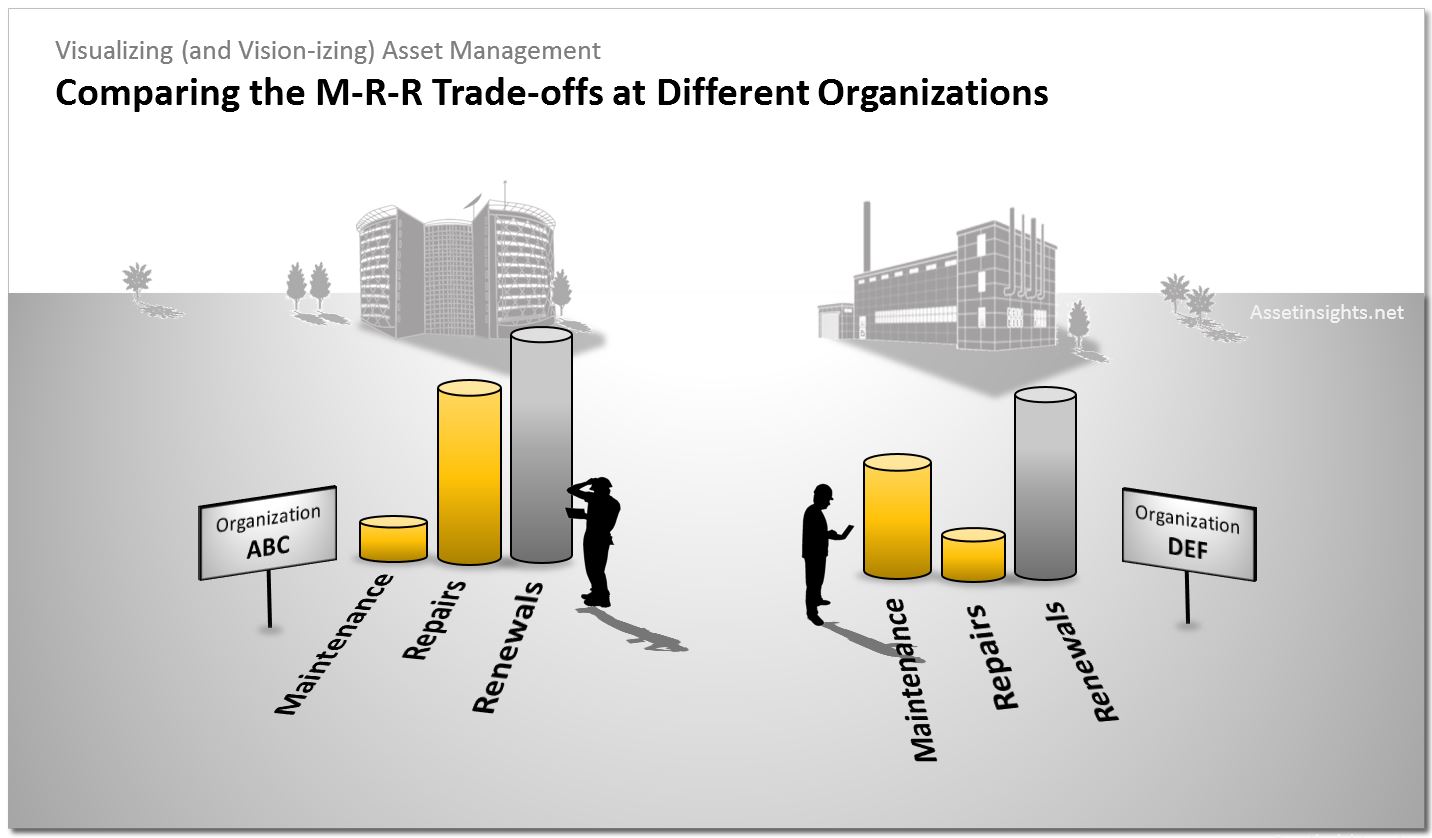 Fig. Comparing the Maintenance-Repair-Renewal (MRR) trade-offs at different organizations.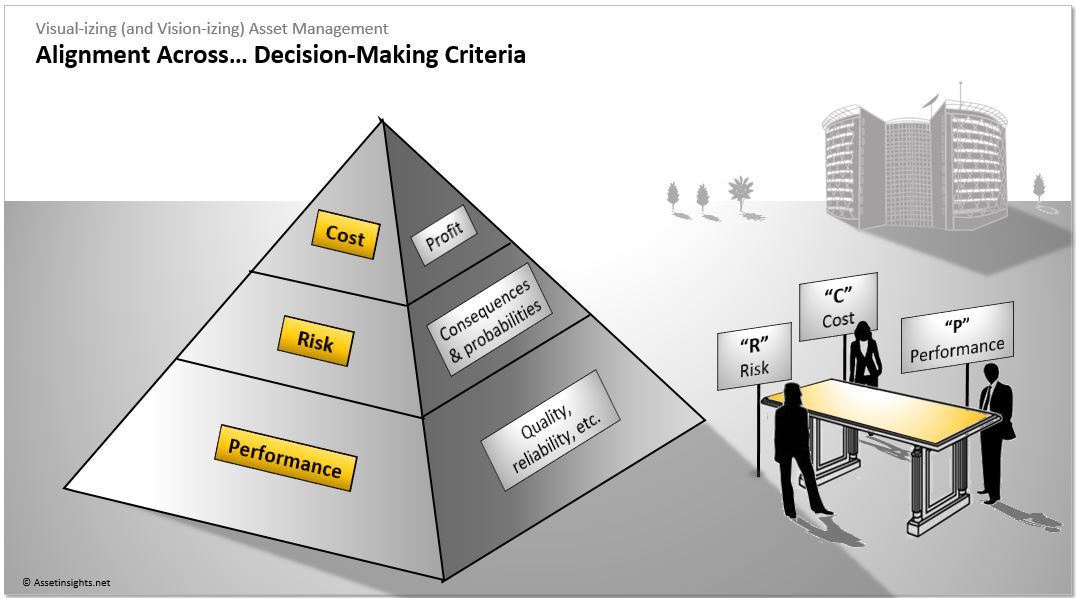 Fig. Alignment across different decision-making criteria (such as risk, cost and performance) is required for ISO 55000 conformity.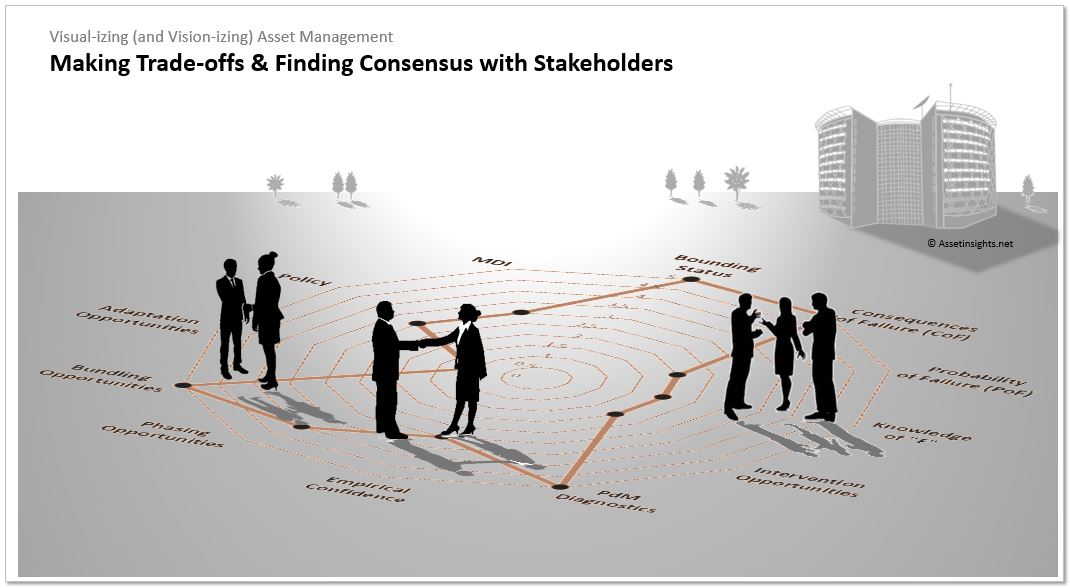 Fig. Making inevitable trade-offs and finding consensus with different stakeholder groups.