One of a number of different types of asset replacement policies.
Replacement of an asset after a pre-defined amount of time has transpired. For example:
Listed below are the different types of time-based replacement policies:
Evaluation
Time-based replacement policies are generally best suited to the following types of assets:
Some of the drawback of the time-based replacement policy are summarized below: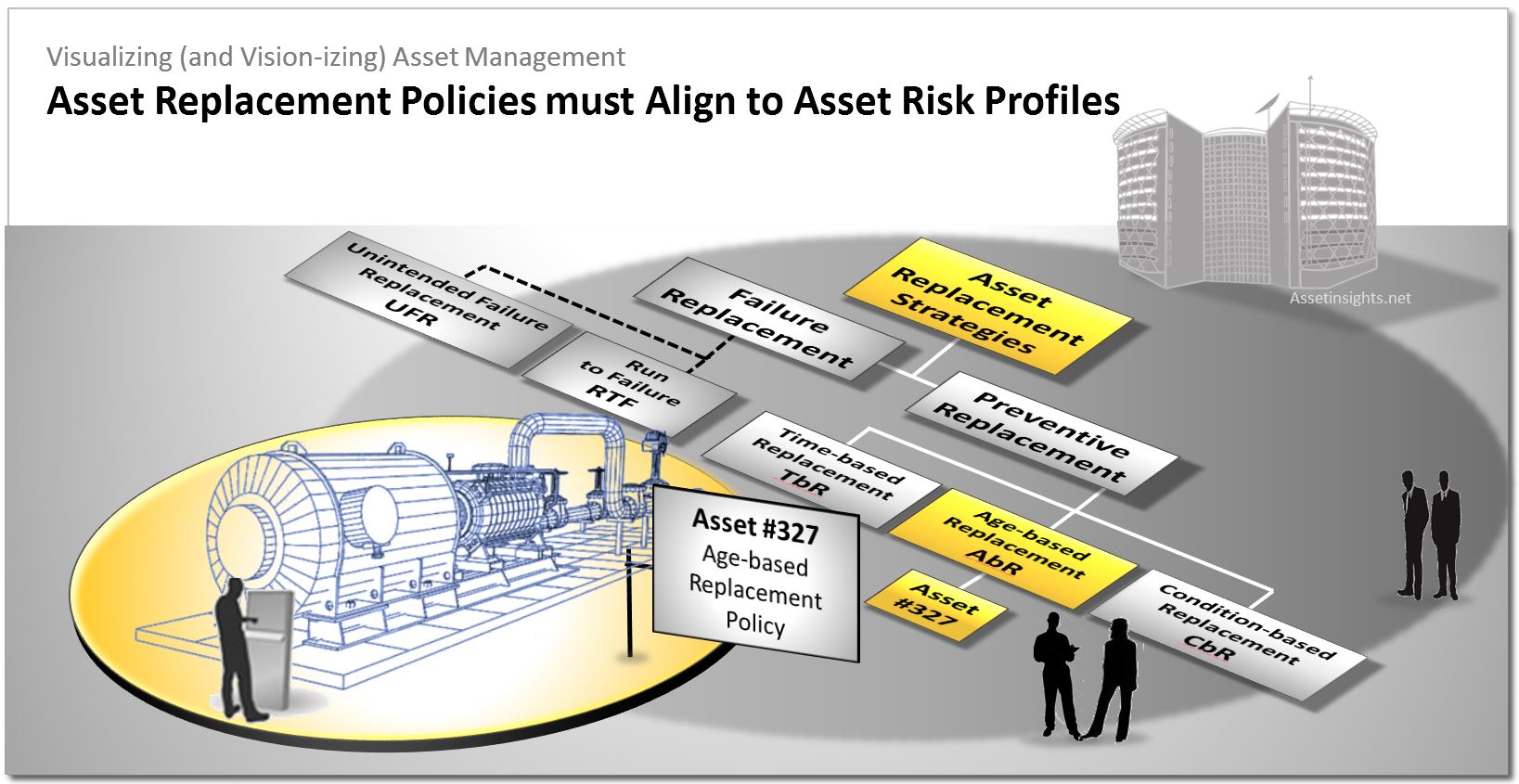 Fig. Asset replacement policies must align to asset risk profiles in order to achieve optimization and satisfy ISO 55001 requirements.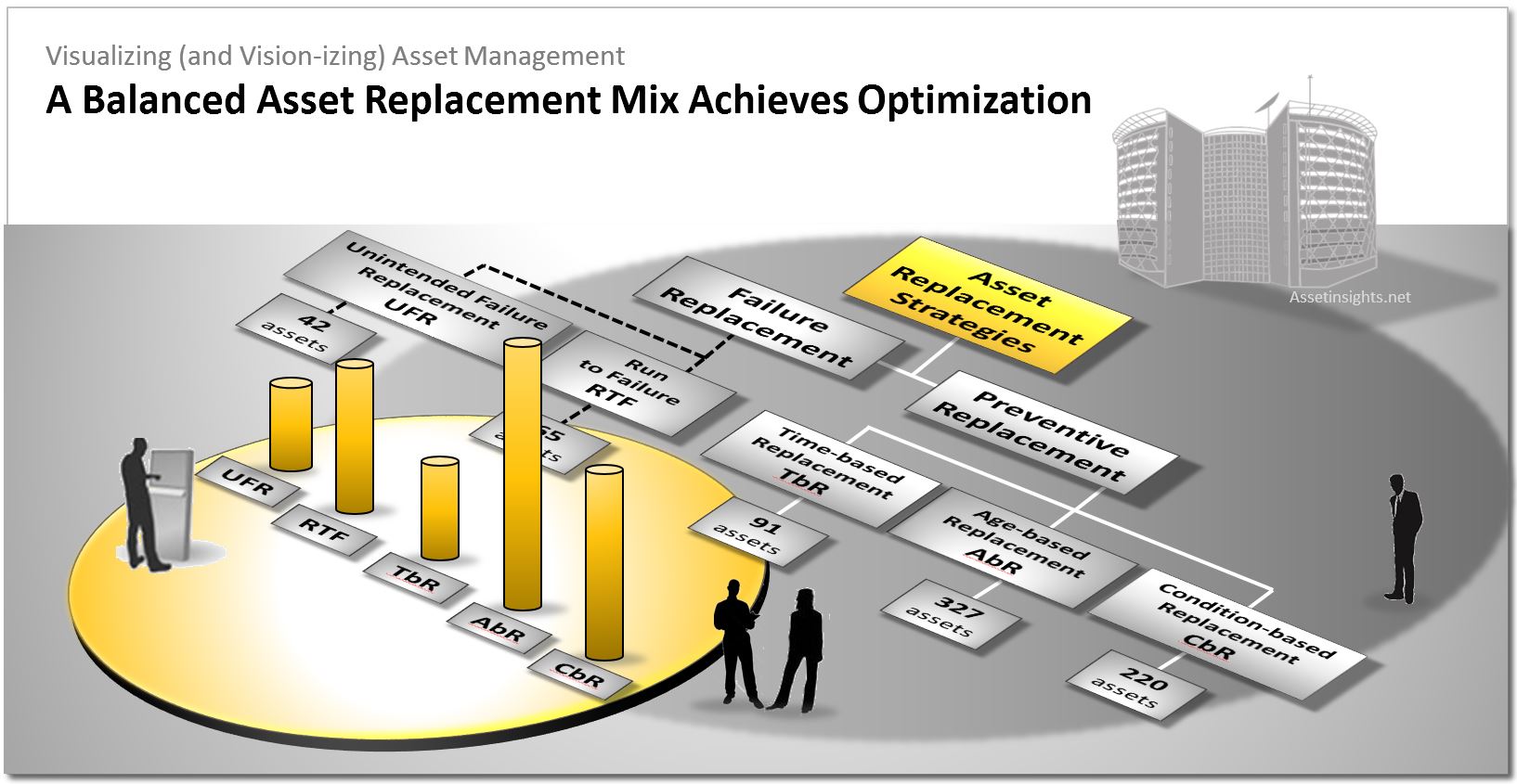 Fig. A balanced asset replacement mix helps the organization to achieve optimization in conformity with ISO 55001 principles.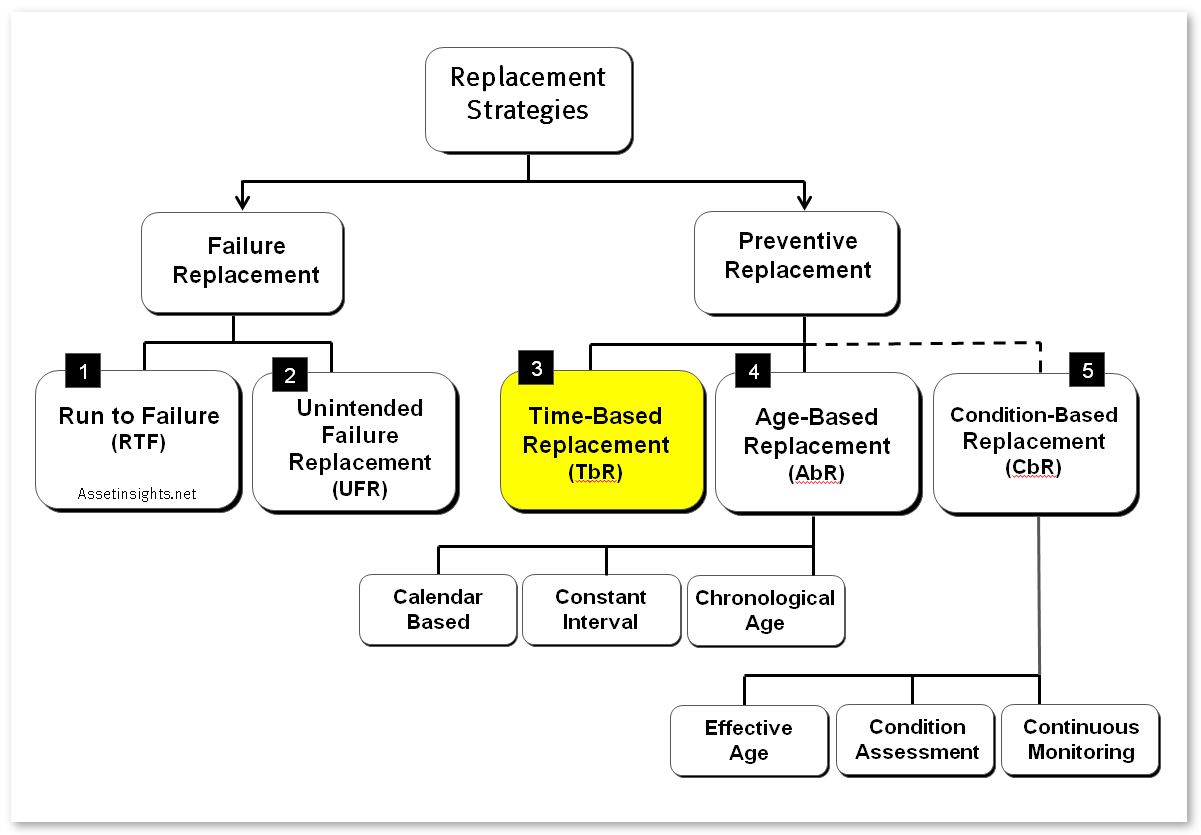 Fig. Network diagram of alternative asset replacement policies with Time-Based Replacement (TBR) highlighted in yellow.