One of several techniques for collecting data on the condition of an asset.
Remote infrared scanning of assets to determine the temperature of components within the overall assembly. "hot spots" can signify loose components in electrical assets or heat loss in enclosure components. .



---
Purpose
The objective of thermographic scanning of assets is:

---
Candidate Assets


Listed below are some of the candidate assets for IR thermography:

Method
Assets

Intervals, yrs

Electrical
assets
High voltage insulator
Electrical connections
Panelboards
Switchgear
MCCs
Generators
Other
Mechanical assets
Electric Motors
Furnace refractories
Boilers
Other
Enclosure assets
Roofs, ModBit
Windows
Doors
Facades
Other
---
Process
Listed below are the key steps in the process:
A. Before Analysis
Determine whether to purchase the thermographci equipment (cameras and software) or engage contractor

Train staff, as required

Schedule and execute the analysis as part of a major maintenance program
B. During Analysis

Listed below are the condition grades for this technology
Not applicable
Signal detected
C. After Analysis
---
Evaluation





A. Pros


Listed belows are some of the pros of thermographic inspection:
It has the widest range of application (from high- to low-speed equipment)
Generally considered to currently be the most cost-effective technology
Other

B. Cons.


Listed below are some of the cons of thermographic inspection:
Equipment is expensive
It does not ascertain demand condition or functional condition of assets.
Other


Fig. Some of the different applications of thermographic scans to various assets.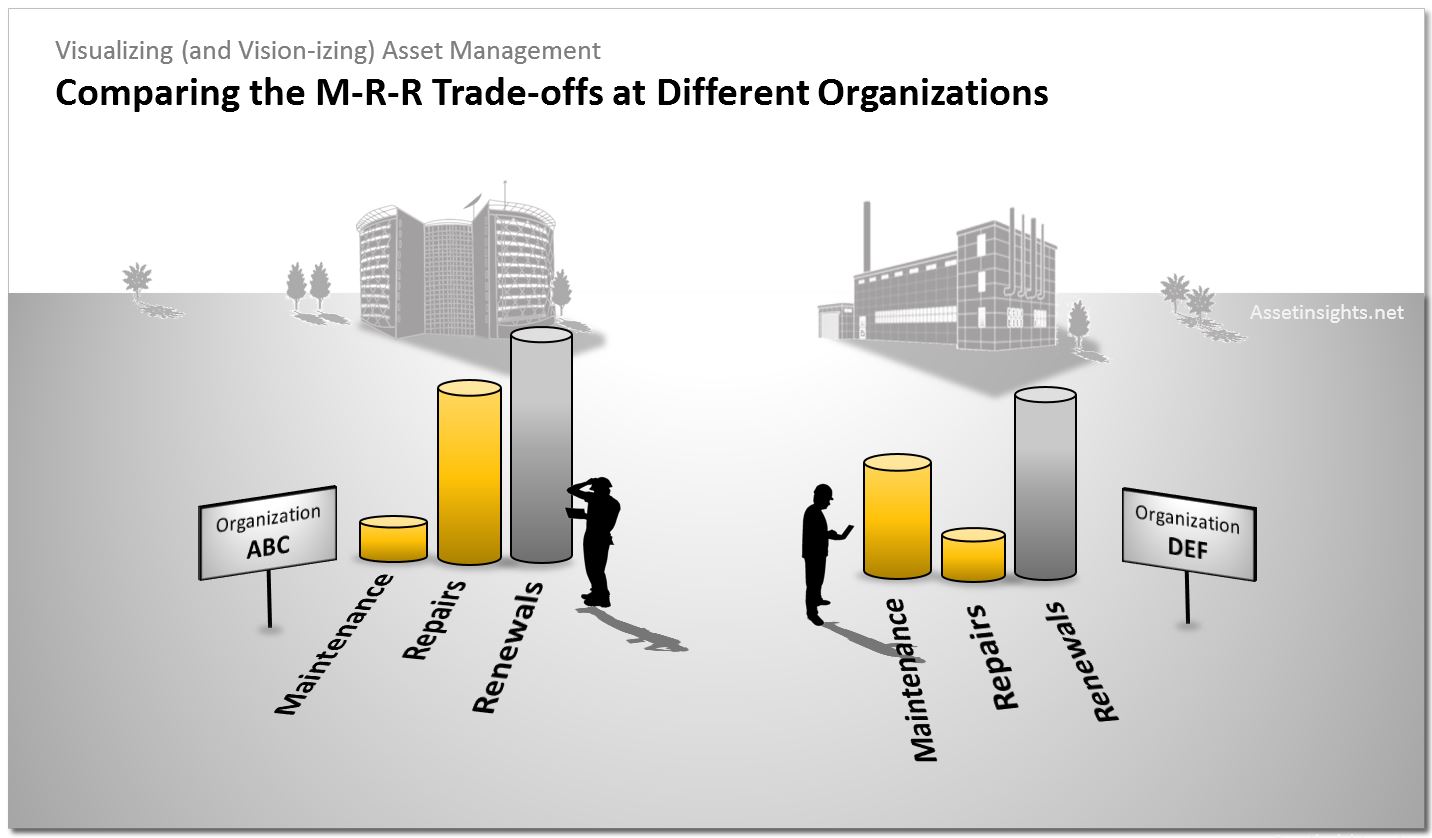 Fig. Comparing the Maintenance-Repair-Renewal (MRR) trade-offs at different organizations.
Fig. Thermography as one of the predictive maintenance (PdM) technologies along the P-F Curve in relation to Potential Failure (P) and Functional Failure (F).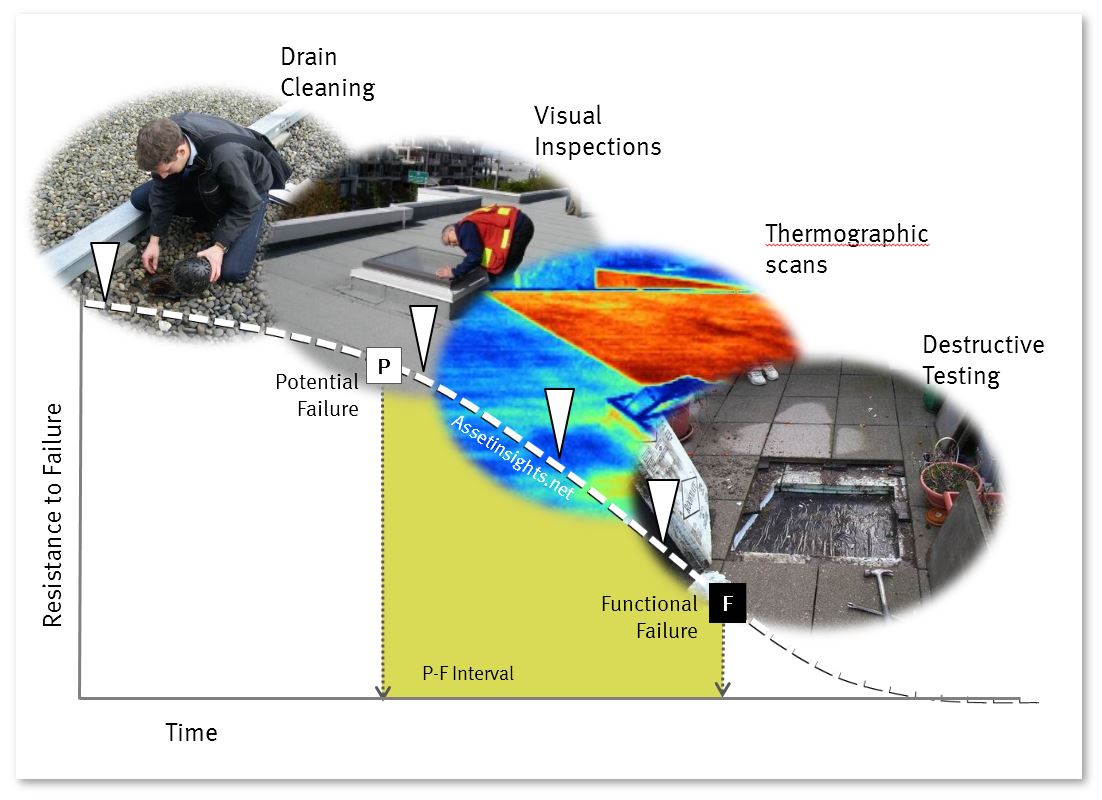 Fig. Different types of maintenance activities at various life stages of an asset

with thermography typically commissioned during the later stages.