One of five primary types of obsolescence and a force of retirement.

The process whereby an asset or the components of an asset become irreplacable due to changes in technology over time (ie. technological life).

Just imagine trying to repair your old tape deck or VCR - it is all about what parts are still available today and skills to work on old systems and technologies.

---
Attributes


Listed below are the attributes of t
echnological obsolescence as one of the replacement drivers of certain types of asset:
The asset has reached the end of its technological life.

Replacement parts are no longer available.

Replacement parts cannot be procured in a timely manner without placing the building and occupants at undue risk.

The Asset Strategic Importance is too critical and uptime is so essential.
Requires the implementation of a modernization project
Results in a capital project with capital expenditure

---
Susceptible Assets
The following assets are prone to technological obsolescence:
Electrical systems - such as security CCTV and access control equipment are most susceptible to this dynamic.
Fire alarm systems - such as control panels.
Elevators system - particularly the electronic controls.
HVAC controls - direct digital controls and their software applications.

---
Causes


This form of obsolescence is the result of advancing technological developments by the manufacturers of the products and equipment. It may also be a result of planned obsolescence.

No OEM parts (original equipment manufacturer or no aftermarket parts or acceptable aftermarket parts.
---
Examples


1. Fire Alarm Panel
Functional failure (F) occurs when replacement parts cannot be procured in a reasonable amount of time. For example, the parts for a fire alarm panel should be replaceable with hours or days (at the most) so that a protracted fire watch does not place the building and occupants at undue risk.

If a fire panel is damaged beyond repair by a water leak from adjacent pipes, then the panel is replaced for reasons of physical deterioration and not technological obsolescence.


---
Asset Management Principles


The effects of technological obsolescence can sometimes be managed and mitigated through the following:
Technological obsolescence results in a situation where the defender asset is replaced with a different challenger asset, resulting in an upgrade or modernization to the existing system.

Knowledge of the emerging difficulties in procuring replacement parts ("P") for certain assets (such as fire alarm panels and elevator controls) helps owners understand the justification for modernization projects ("F") and to plan accordingly.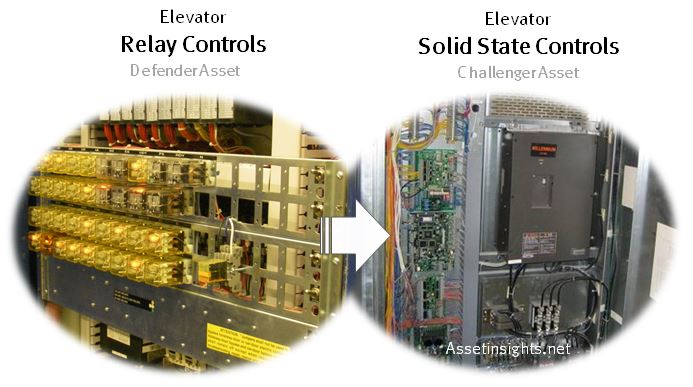 Fig. Elevator relay controls replaced with elevator solid state controls.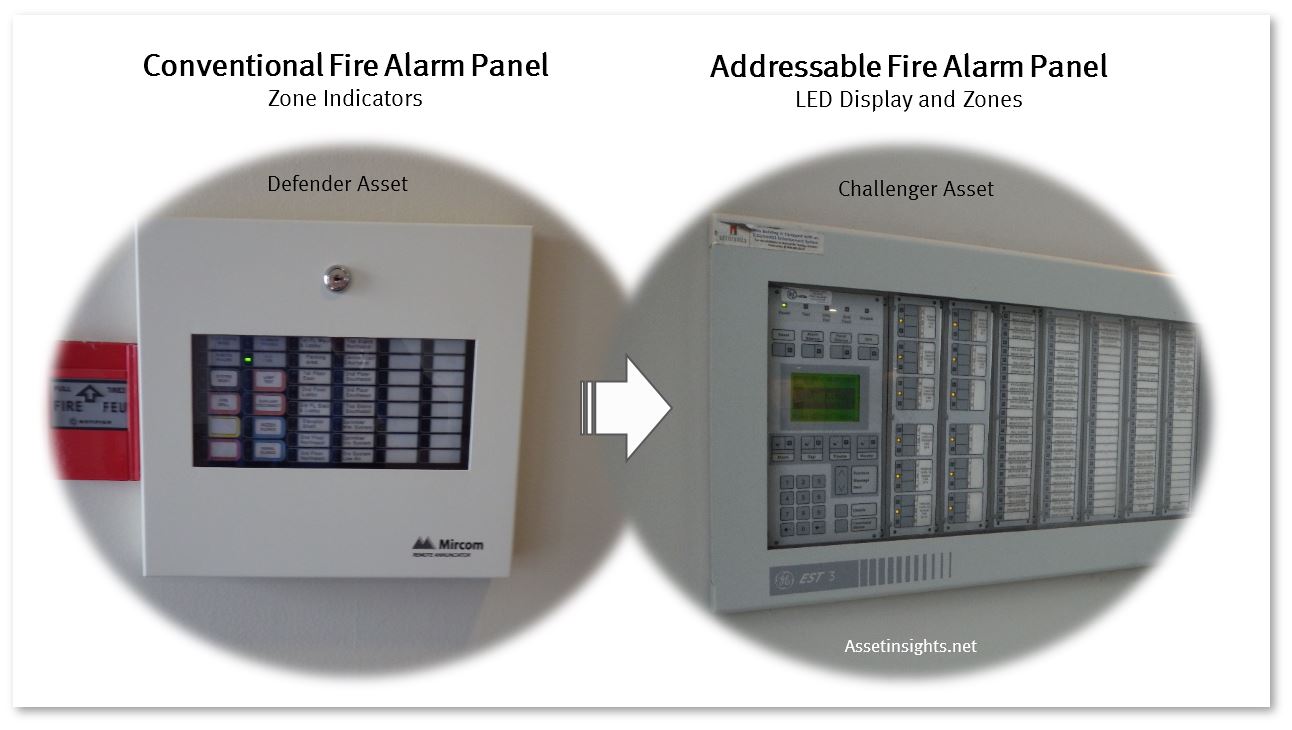 Fig. Retrofit of a conventional fire alarm control panel (FACP) to an addressable system.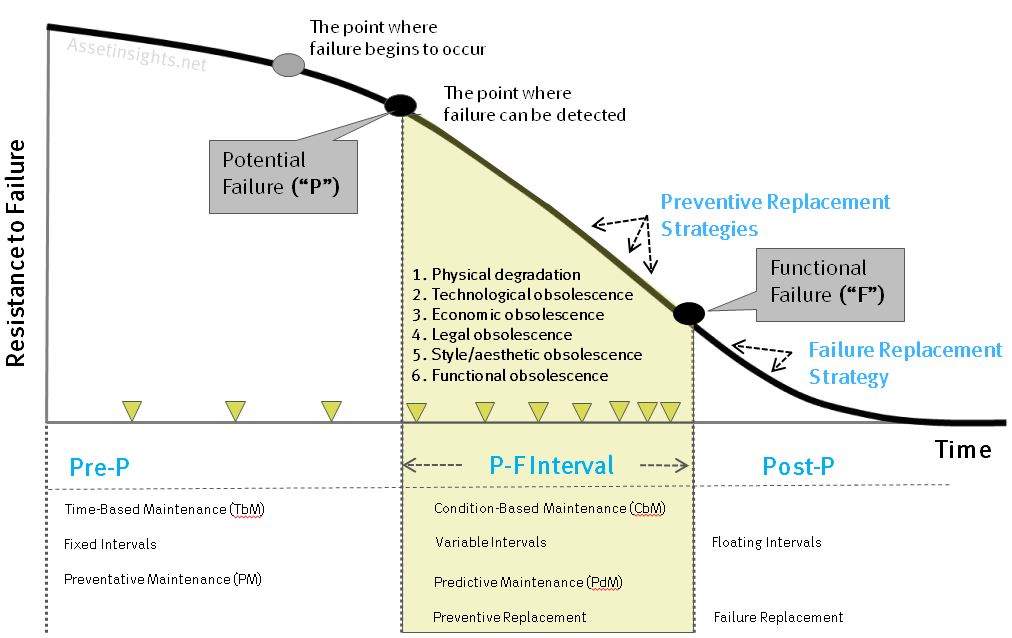 Fig. Technological obsolescence and the forces of retirement during the P-F interval on a P-F curve.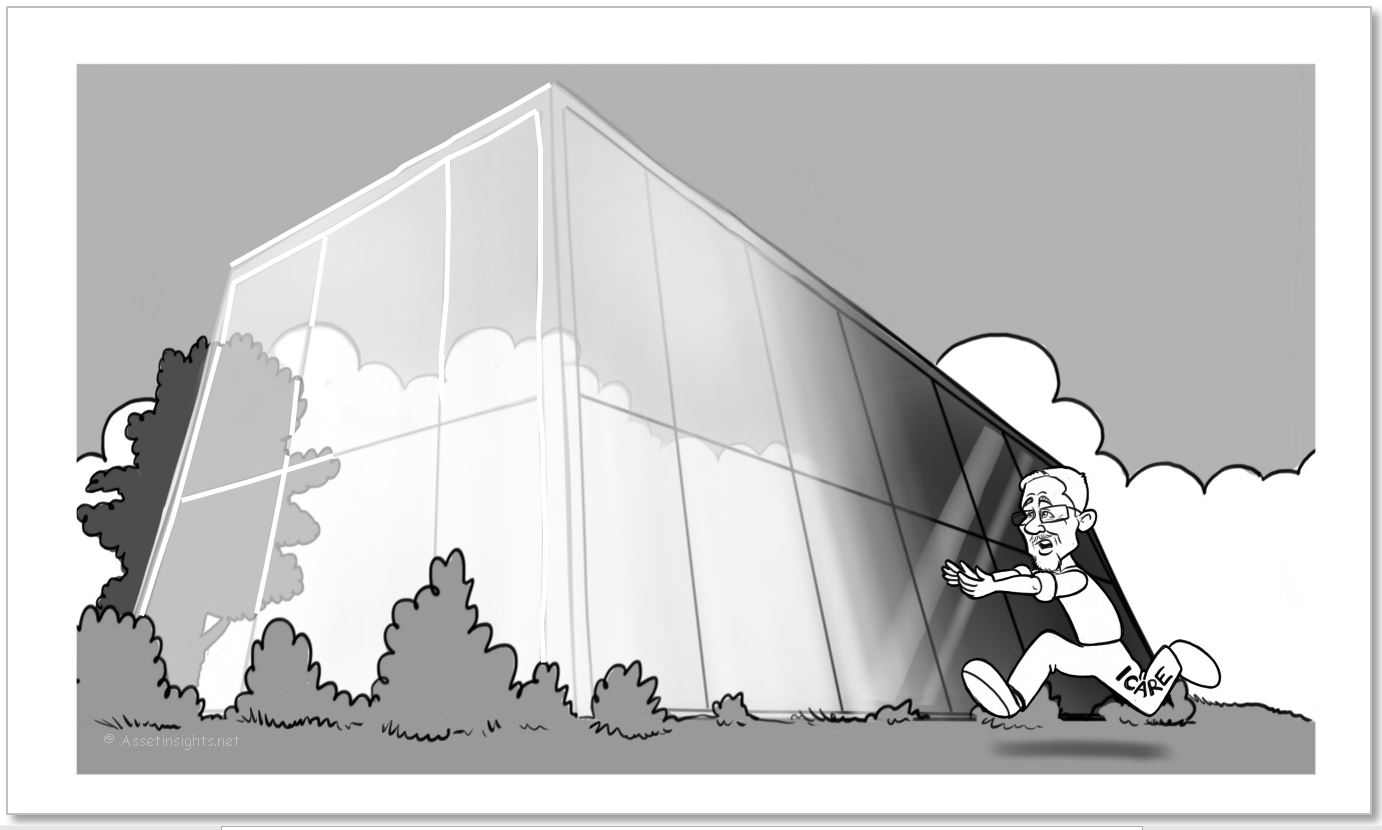 Fig. I. Care is in a panic as some of his assets are "fading" away while others are "degrading". Technological obsolescence is a form of fading.