A form of system cost model that represents the range of expenditure costs or other costs associated with the various systems in a building.

Buildings typically comprise eight physical systems, as follows:
Some of the factors impacting the capital consumption rate for each system are listed below:

Materials Used
Exposure and Loadings
Contracted Maintenance vs. Autonomous Maintenance
---
Costs Distributed by Expense Classification


The distributions by expense classification may include the following:



Group 1



Maintenance Costs
Renewal Costs
Energy Costs
---
Costs Distributed by Building Type


The distributions of costs by system vary based on the type of building, such as:

---
Costs Distributed by Life Stage


Distributions also vary by the age of the building relative to its facility life cycle stage, as follows: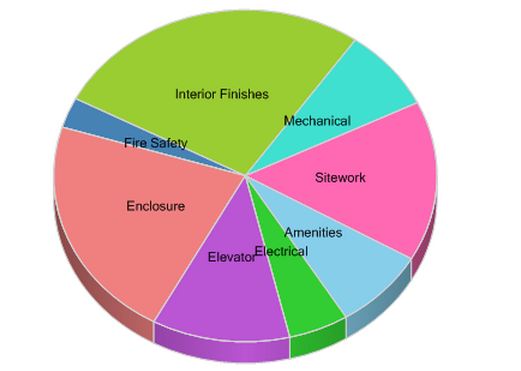 Fig. Pie chart indicating the distribution of costs across the different systems in a building.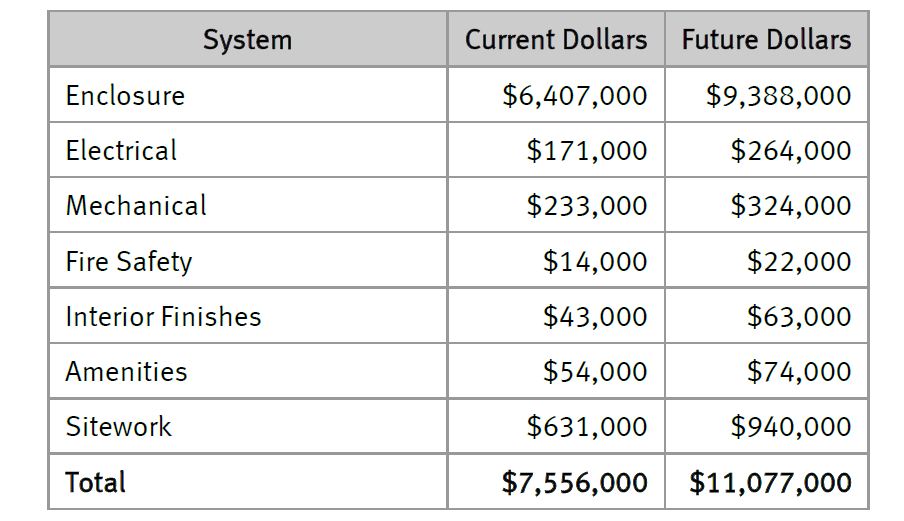 Fig. Table of the system cost distribution reflected in both current value (CV) and escalated to future value (FV).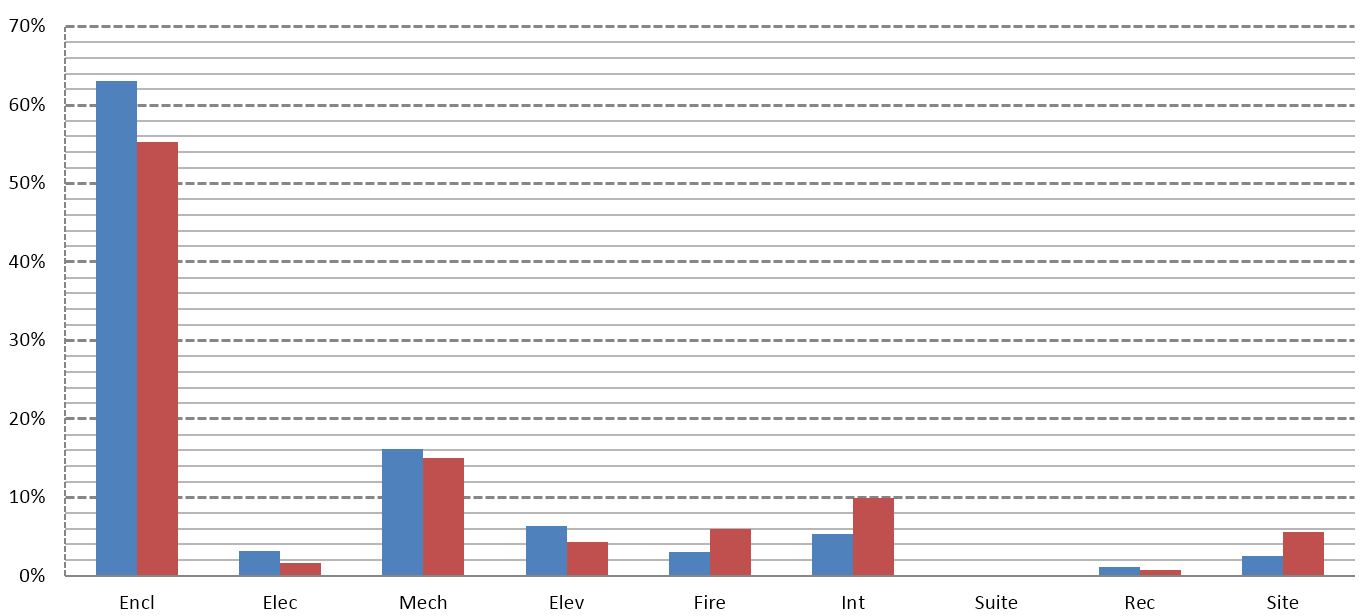 Fig. Distribution of costs by system where the enclosure system represents the vasts majority of costs and therefore overshadows the other systems.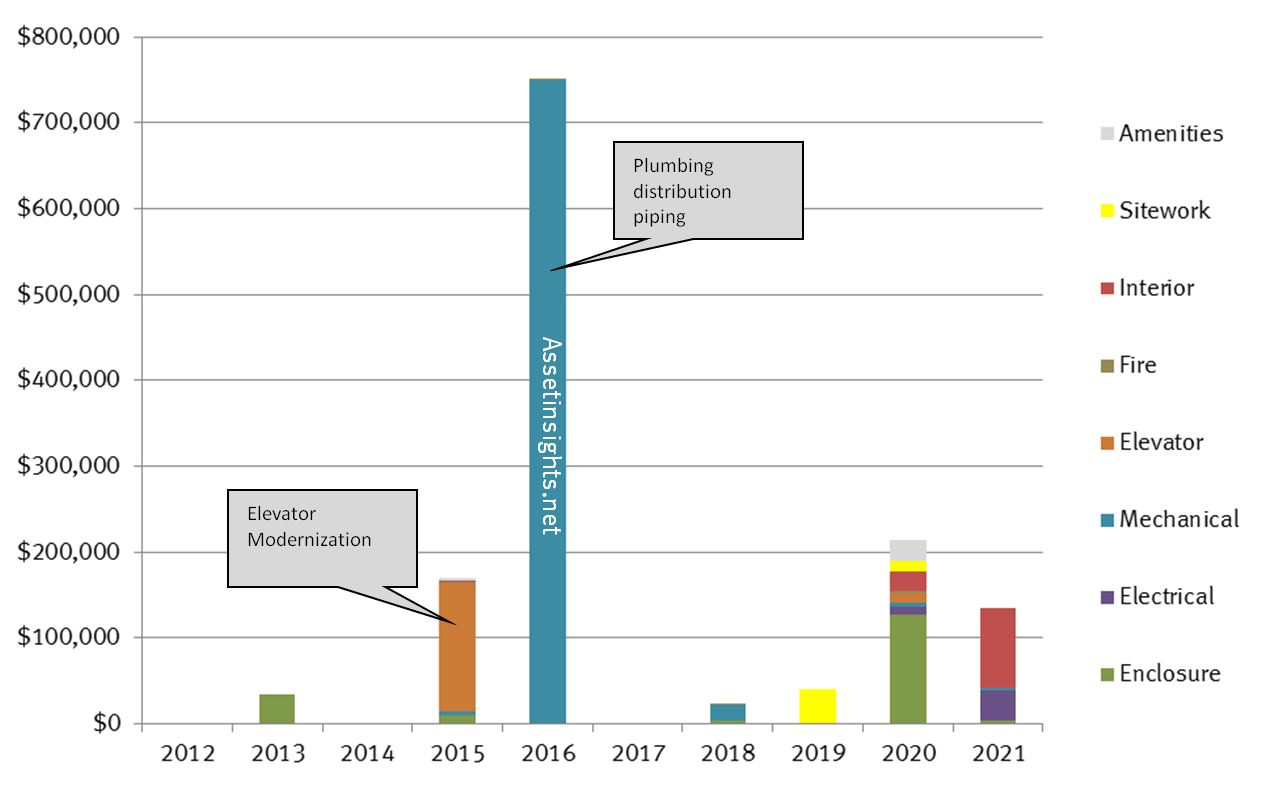 Fig 2. Tactical Plan presented as stacked bar chart to

illustrate breakdown of costs by system each year

.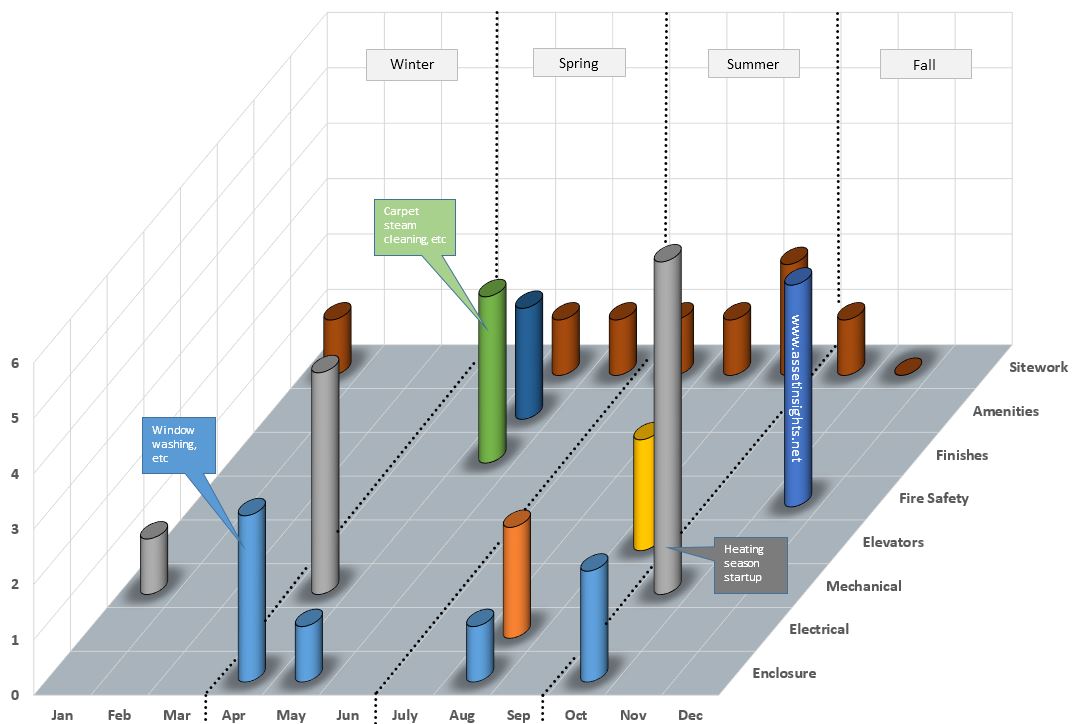 Fig. Seasonal maintenance program represented by system.