A comparative ranking of the condition of the systems within an asset class.

The formula to derive the index, which is usually based on parametric cost estimating relationships (CERs) is:



Aggregate of the

asset backlog

within each system ($) / Aggregate Replacement Cost of all

assets

within that system ($

).

One of the primary limitations of the asset condition index is the absence of a weighting system to prioritize the relative importance of the backlog associated with each asset.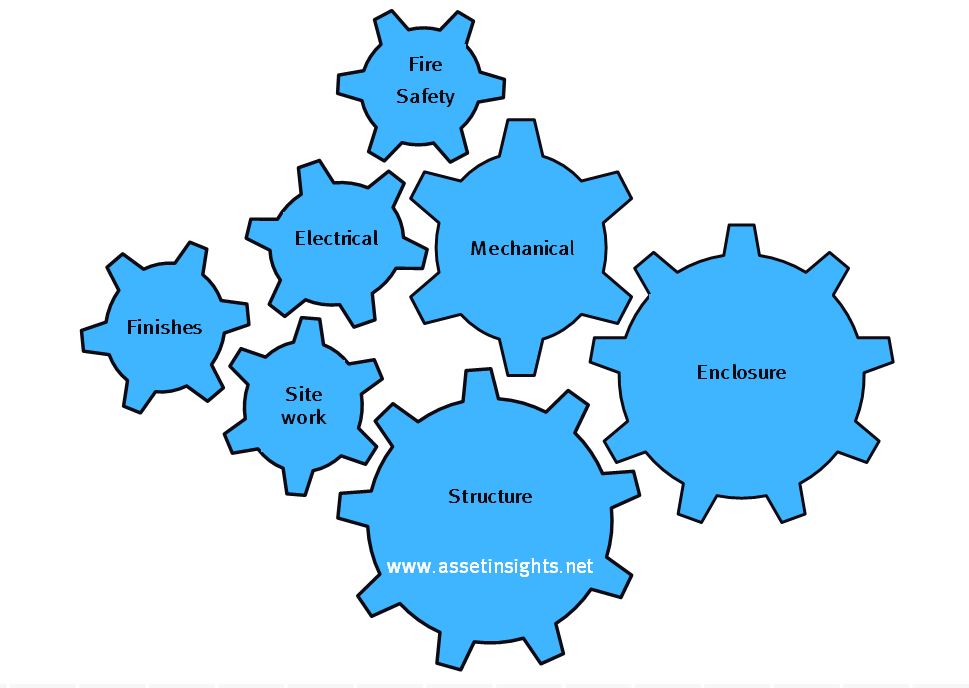 Fig. Conceptual representation of the seven primary physical systems within a building

.