The grouping of assets, assemblies that perform a similar function.

Buildings are comprised of seven primary physical systems that are integrated with one another and interact with the occupants of the building.

The size and complexity of the building will determine the nature and extent of the systems that are present in the building -- for example, high-rise buildings have additional components that are not present in townhouse complexes, such as elevators, hallway ventilation systems, underground parking garages. Similarly, commercial buildings have equipment that may not be present in residential buildings.

For example, the roof, walls and windows are each assemblies that separate the exterior environment from the interior of the building and are part of the enclosure system.

Buildings typically comprise eight primary physical systems:

---
Financial Analysis


Financial analyses of systems can be found at:

---
Physical Analysis


Physical analyses of systems can be found at: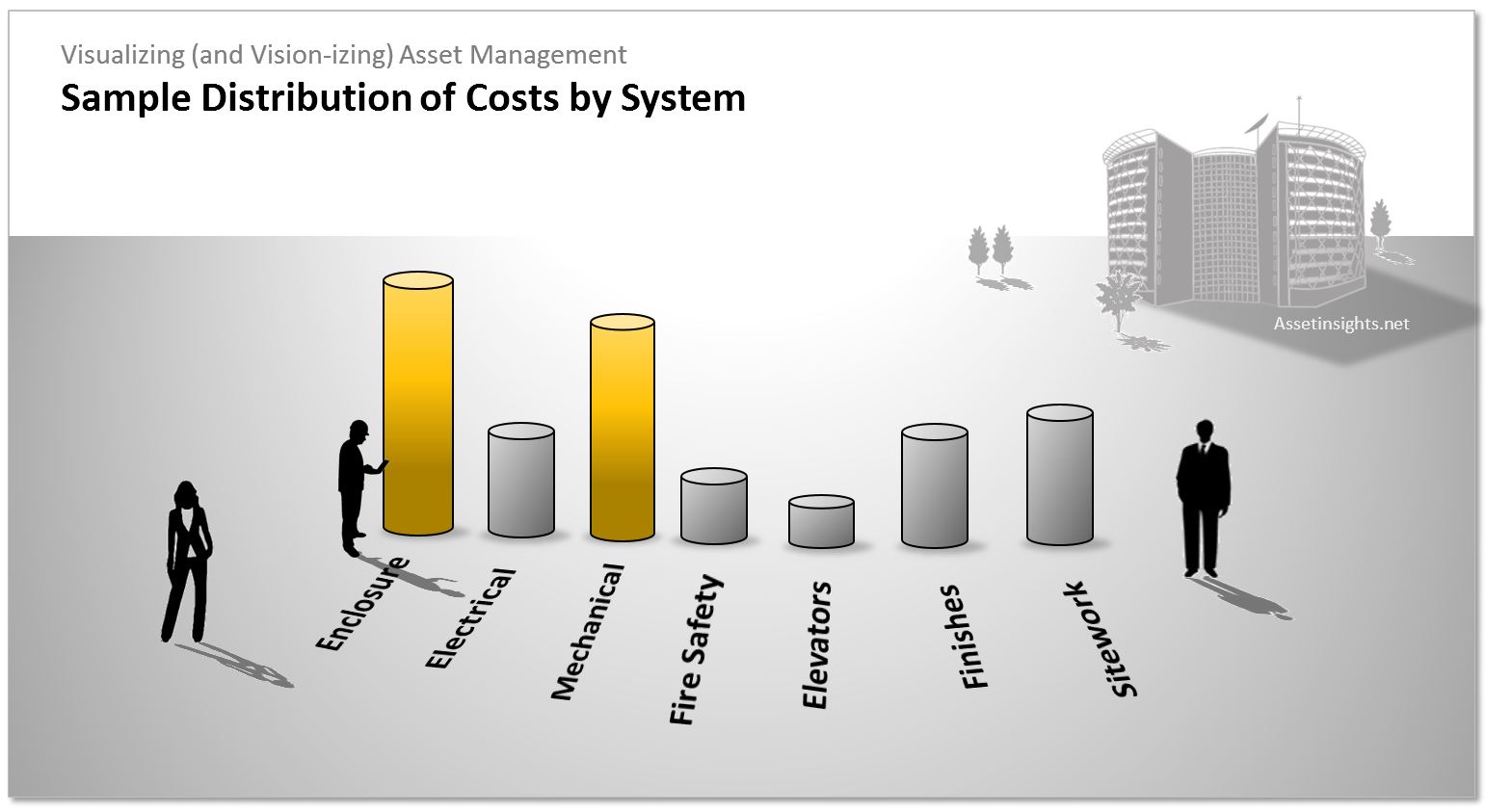 Fig. Total Cost of Ownership (TCO) distributed by system across the asset portfolio.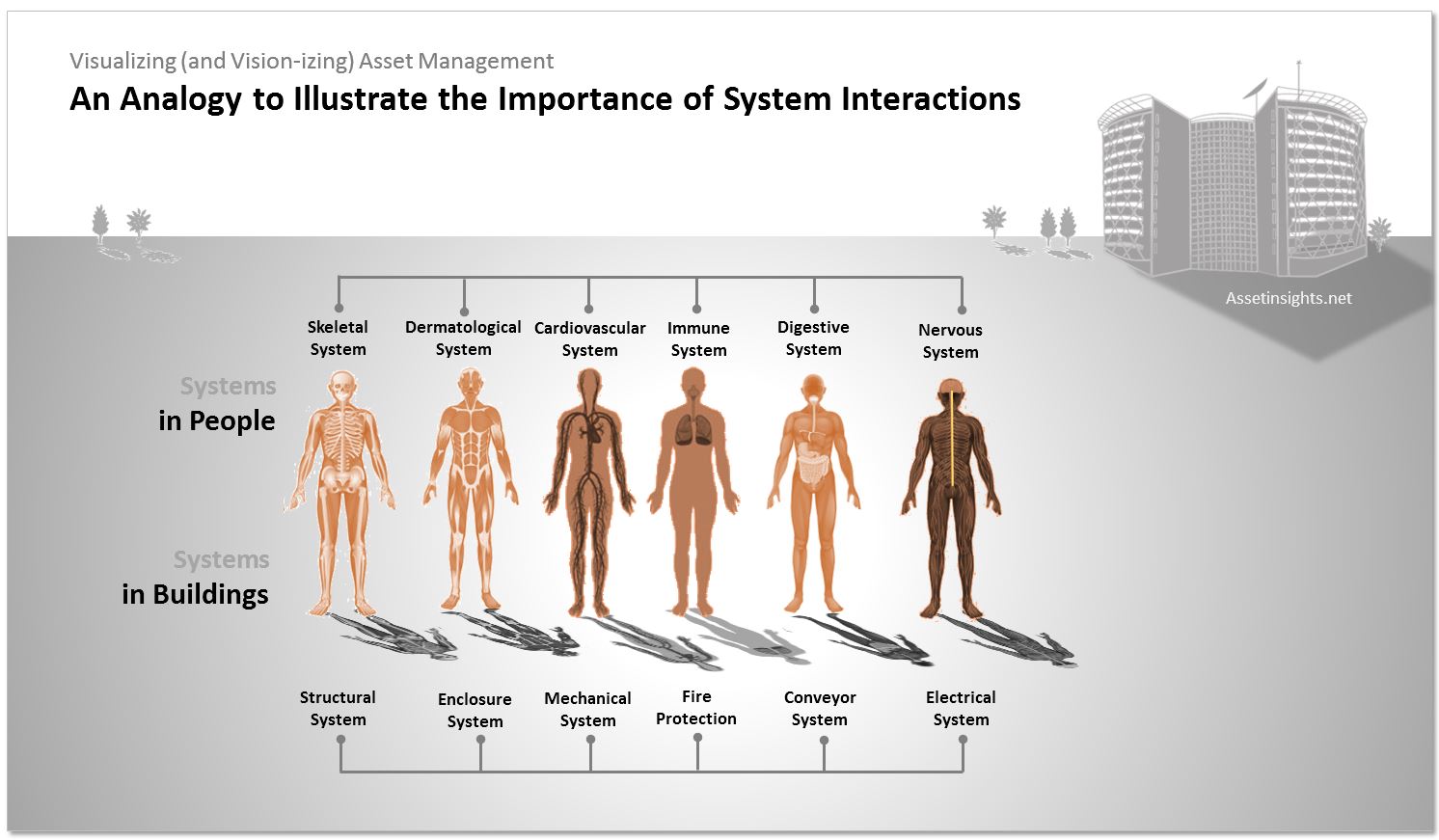 Fig. Human physiology as an analogy
to illustrate the importance of system interaction and comparing the skeletal system to the structural system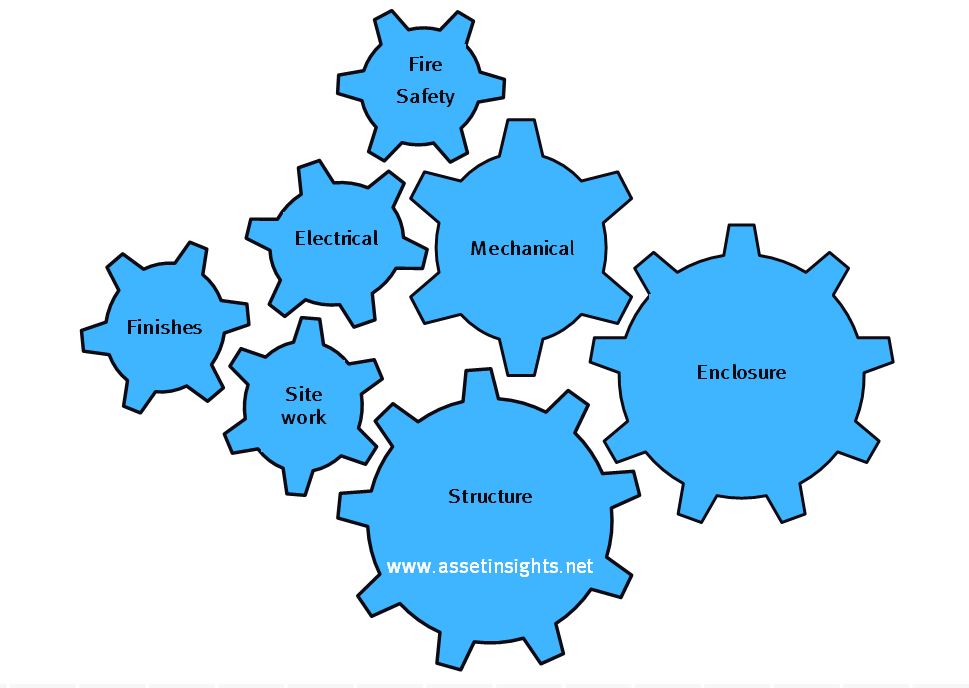 Fig. Conceptual representation of the seven primary physical systems within a building

.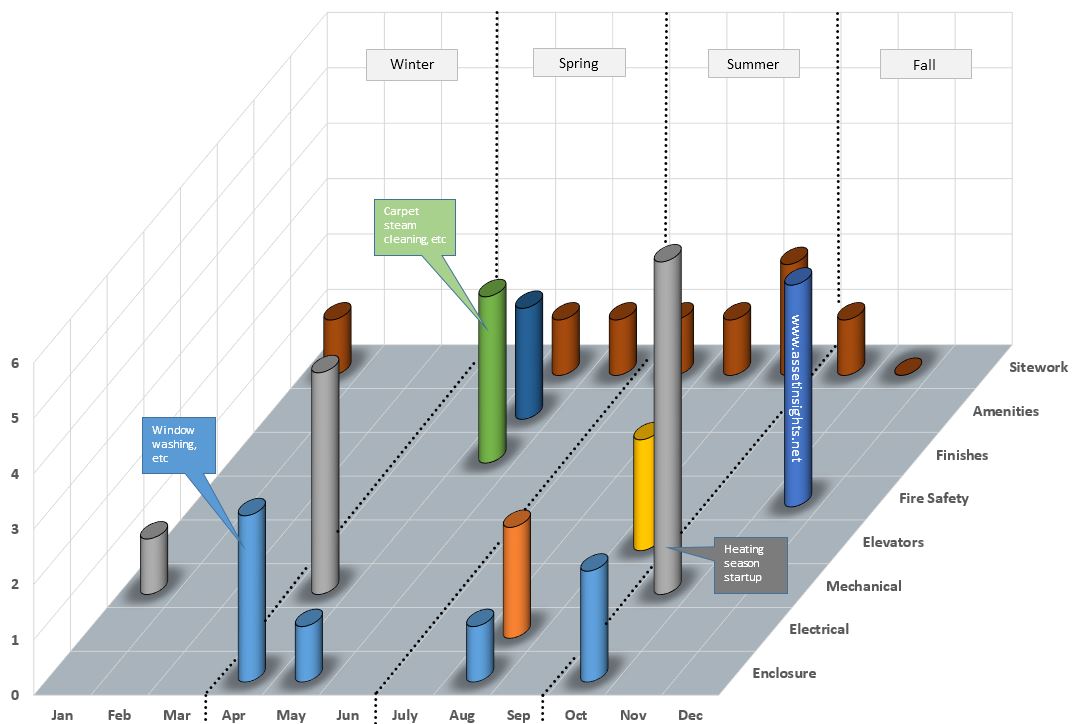 Fig. Seasonal maintenance program represented by system.




Fig. YouTube video explaining the interactions of the different systems in buildings.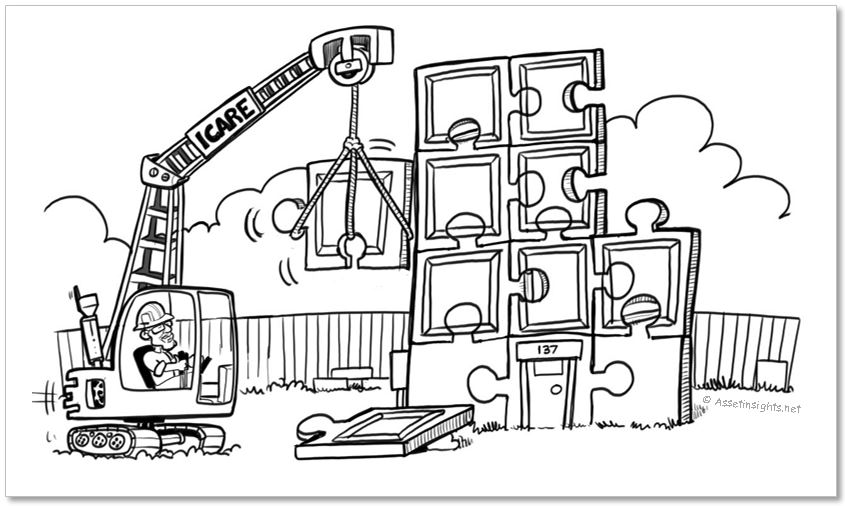 Fig. I. Care is piecing together the different interconnected systems, assets and components of his building.