A colloquial phrase meaning to extract more value from an asset beyond its original intended value-exchange. That is, extract more use/output from it it was designed for..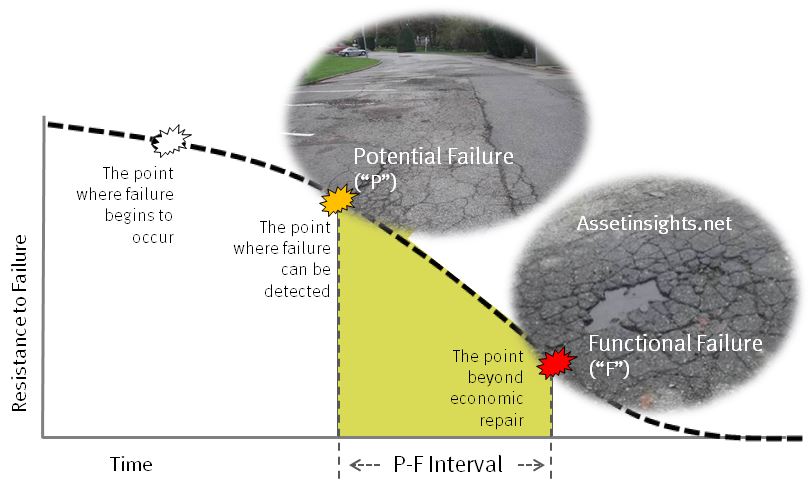 Fig. The P-F interval illustrated with asphalt paving along the curve.

Fig. I. Care is attempting to slow down or reserve the sands of time so that he can undo the deferred maintenance. A futile but valiant attempt.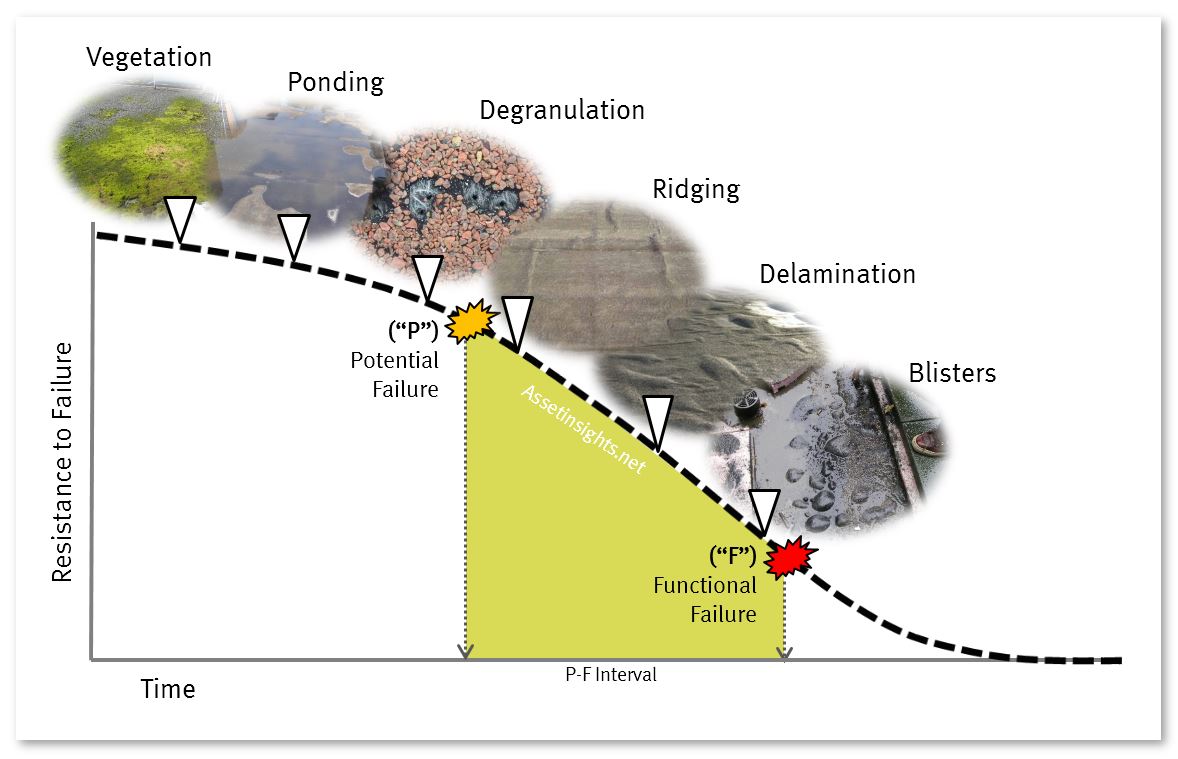 Fig. Illustration of a deterioration model for a roof system with distress metrics at different life stages.