One of many types of plans that are developed by organizations to ensure responsible stewardship of their assets.



---
Components of the Plan


Listed below are the key components of a sustainability plan.

Sustainability Framework
Sustainability Goals
Sustainability Policies/Principles
Priorities for each asset class
Definitions

---
Architecture/Structure of the Plan
---
Definitions/Concepts
---
Attributes of the Plan


Listed below are the primary attributes of an effective sustainabilty plan.

It is aligned with the organizations policies and objectives
It is integrated with the other plans
It has the commitment of top management
It is realistic

---
Example Framework
---
Example Goals
---
Example Policies
---
The Plan in the Hierarchy


The organization's sustainability plan occupies one of the central layers of the inspirational-and-aspirational hierarchy.




---
Risks Associated with the Plan


Included below are some of the primary risk associated with the development and implementation of a sustainability plan



A. Development Risks



Lack of buy-in from certain stakeholder groups
Disagreement over priorities

B. Implementation Risks
---
Process of Developing the Plan
Listed below are some of the key steps in developing the sustainability plan.
A. Before
Review the organization's policies and objectives
Determine the organizations existing maturity levels on sustainability: a) depth of the framework, b) integration into AMS
Review the PESTLE context

B. During
Hold public consultations, as required
Hold facilitated workshops to elicit tacit knowledge from staff
Prepare the draft plan
Approve the plan
C. After
Action the plan
Track and measure progress/performance of the plan
Review and update/refine the plan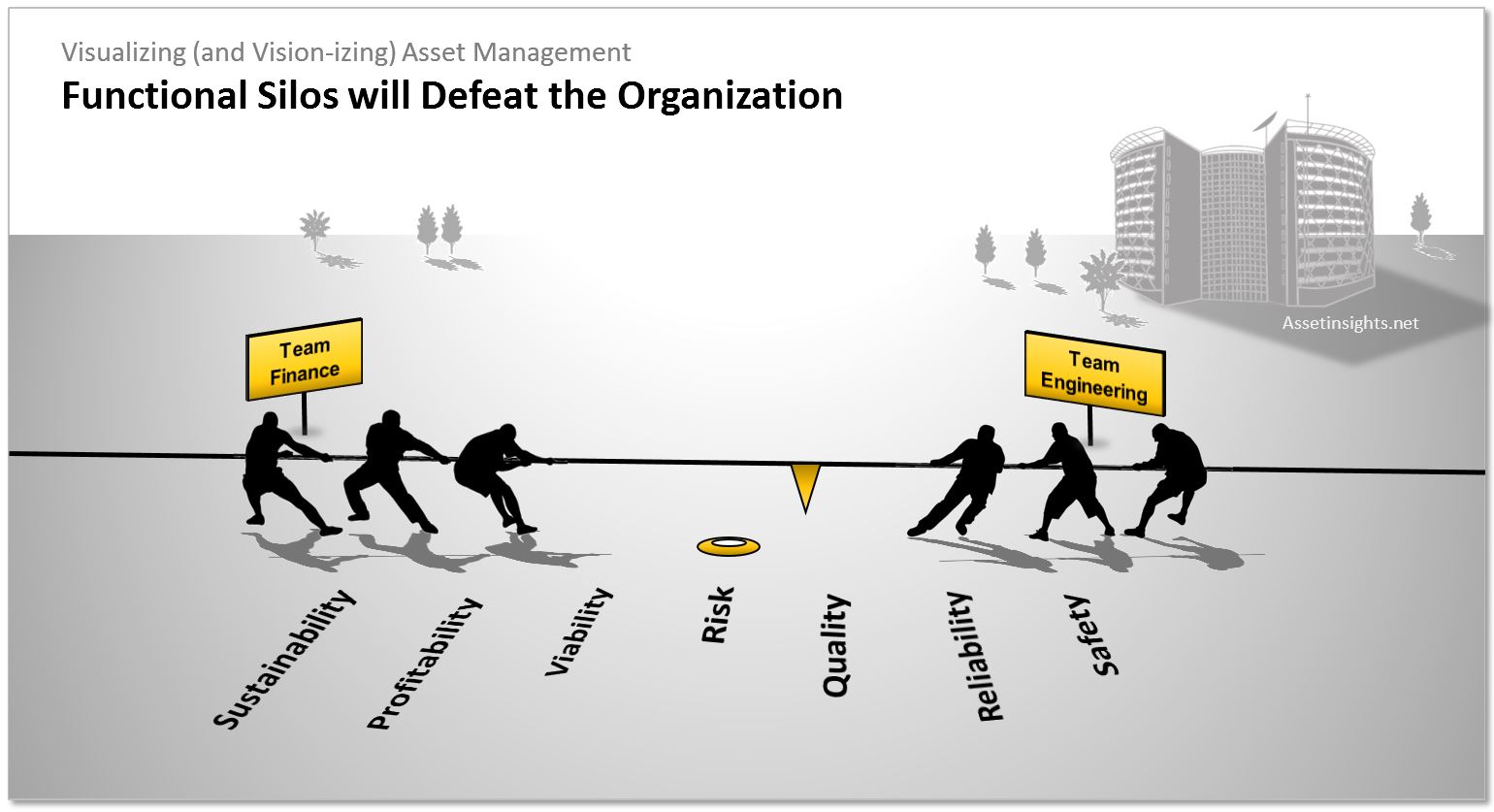 Fig. Functional silos will defeat the organization. Instead: integration, collaboration and alignment are some of the critical success factors.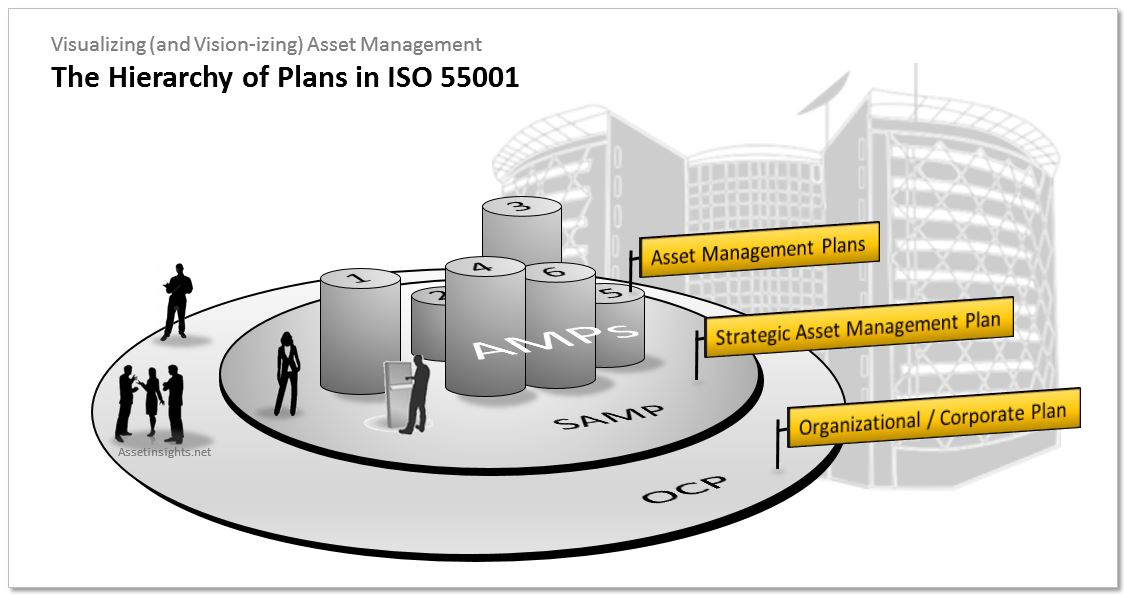 Fig. The hierarchy of plans in ISO 550001 from OCP to SAMP to AMPs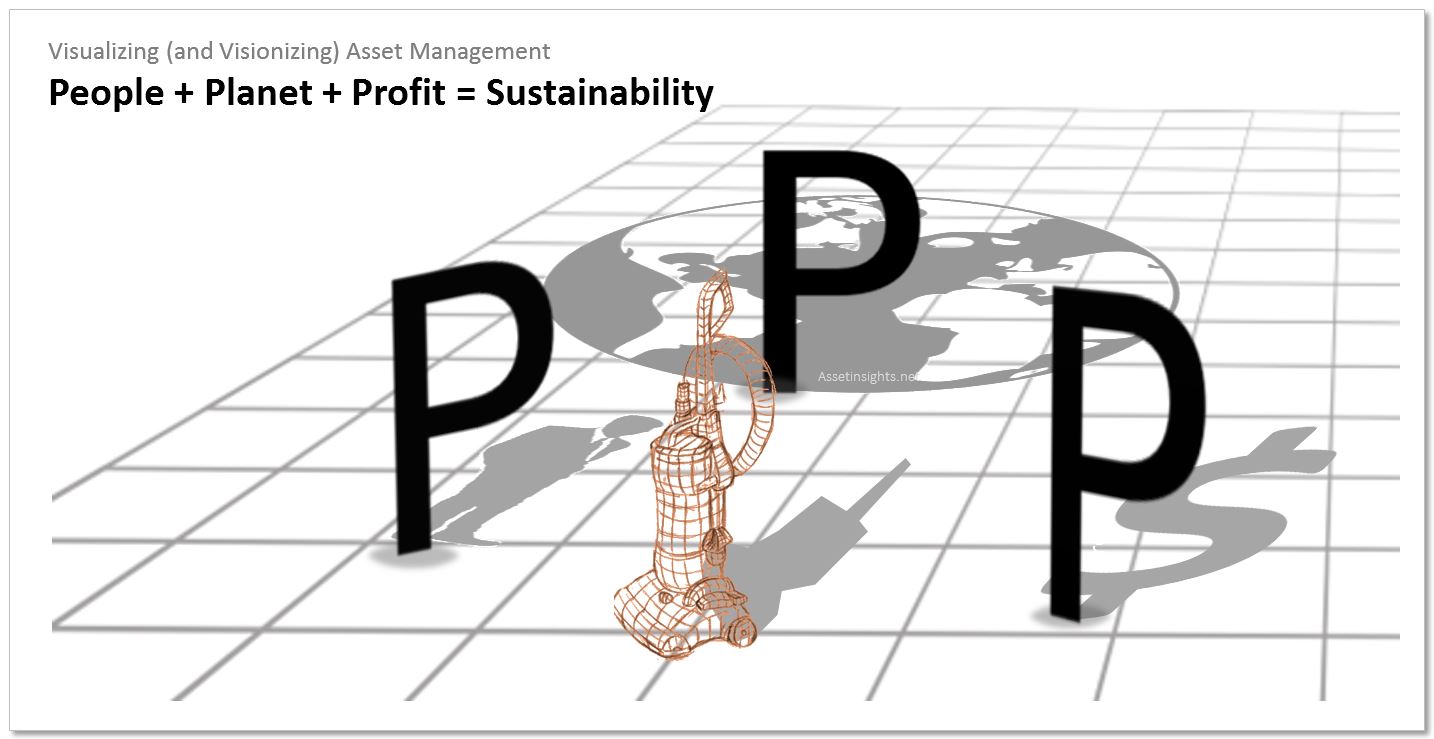 Fig. People + Planet + Profit is the triple bottom line of sustainability.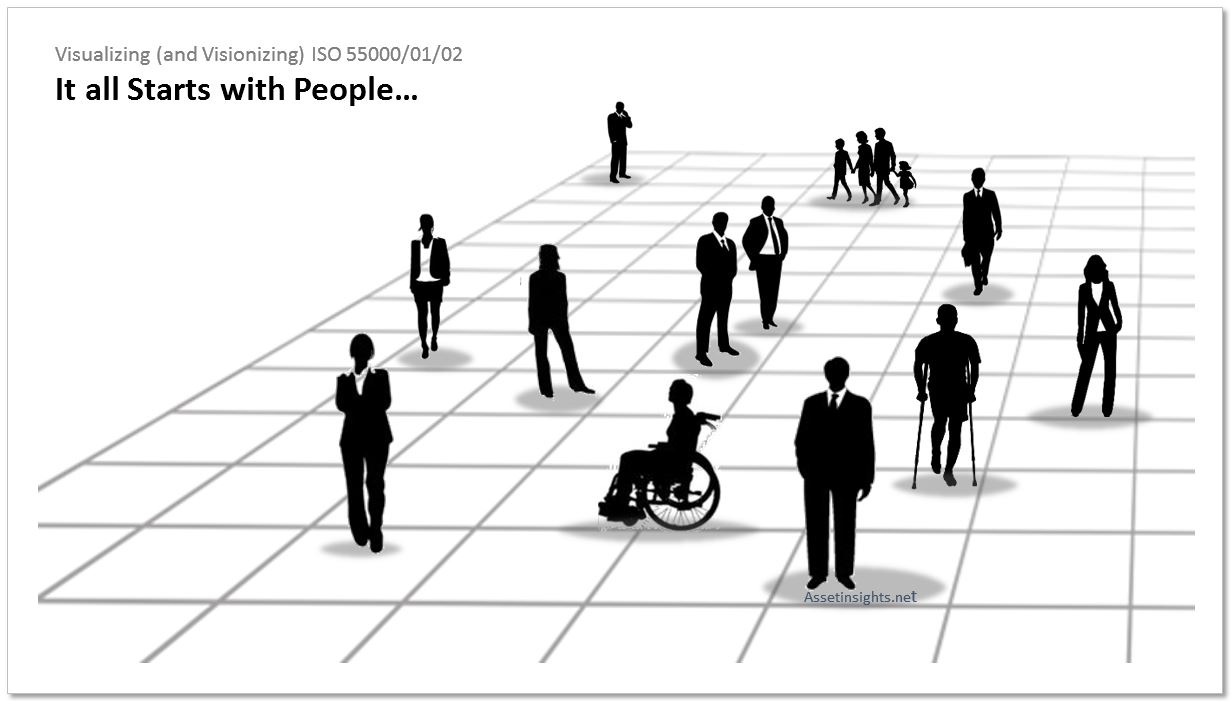 Fig. It all starts with people.




Fig. Analyzing the approximate 27,0000 words inside ISO 55000/55001 to reveal patterns in the requirements.
Planning features prominently.
Fig. The aspirational-inspirational hierarchy of organizational artifacts with plans represented as one of the layers.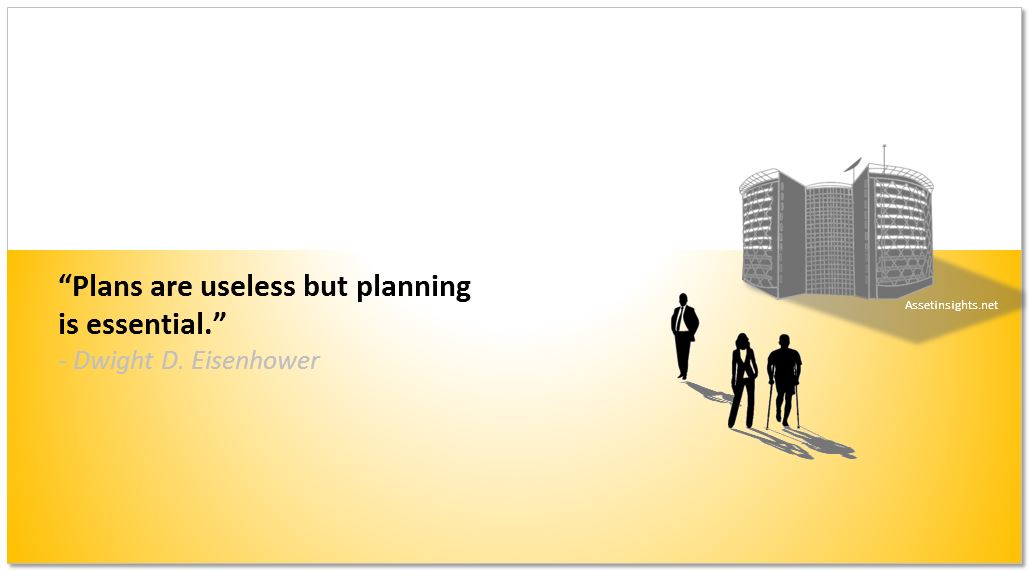 Fig. Planning must be iterative, dynamic and continuous. If it becomes static it starts to look more like an old dusty blueprint rather than a live roadmap.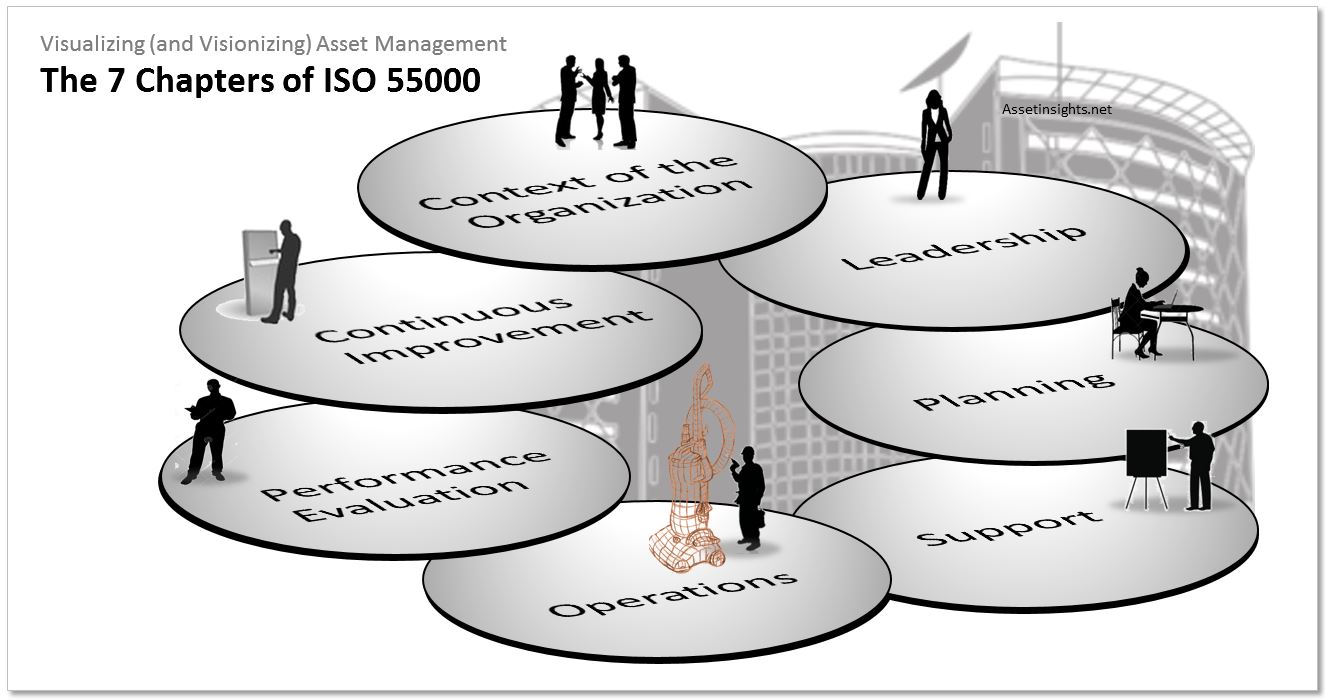 Fig. Planning is the 3rd chapter of the seven chapters of ISO 55000
/55001.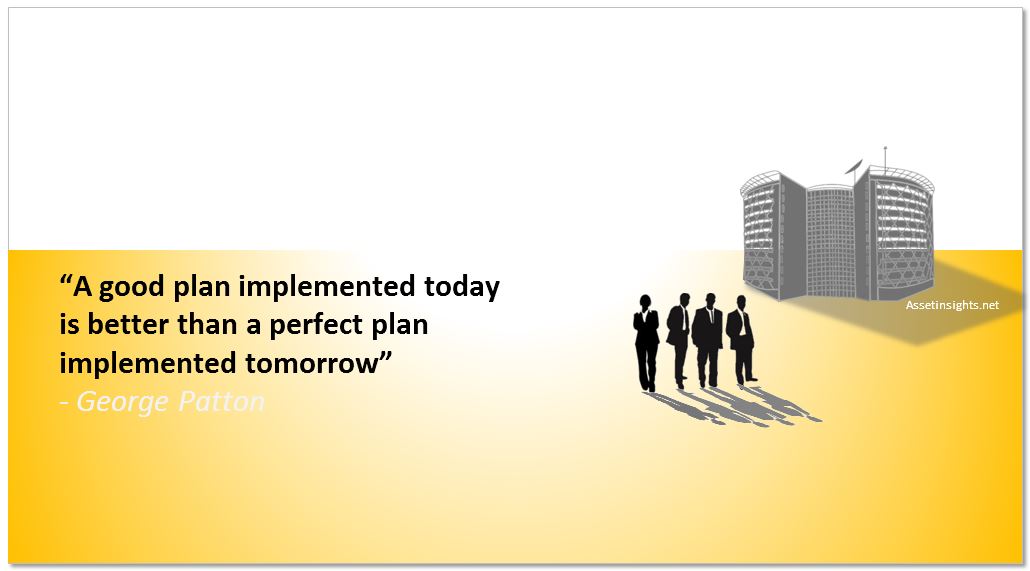 Fig. Some organizations struggle with "paralysis through analysis" (and never feel comfortable to finalize a plan) and others who perhaps fail to "look before you leap" (start too quickly).