The length of the time period covered by a report regarding the assets.
Typically, the study period in a reserve study or maintenance plan is 30 years. That is, it covers a period of 30 calendar years, starting from the base year and ending with the terminus year.
Depending on the scope of services for the consulting team, projects that are "beyond-the-horizon" or "behind-the-horizon" may be outside the study period.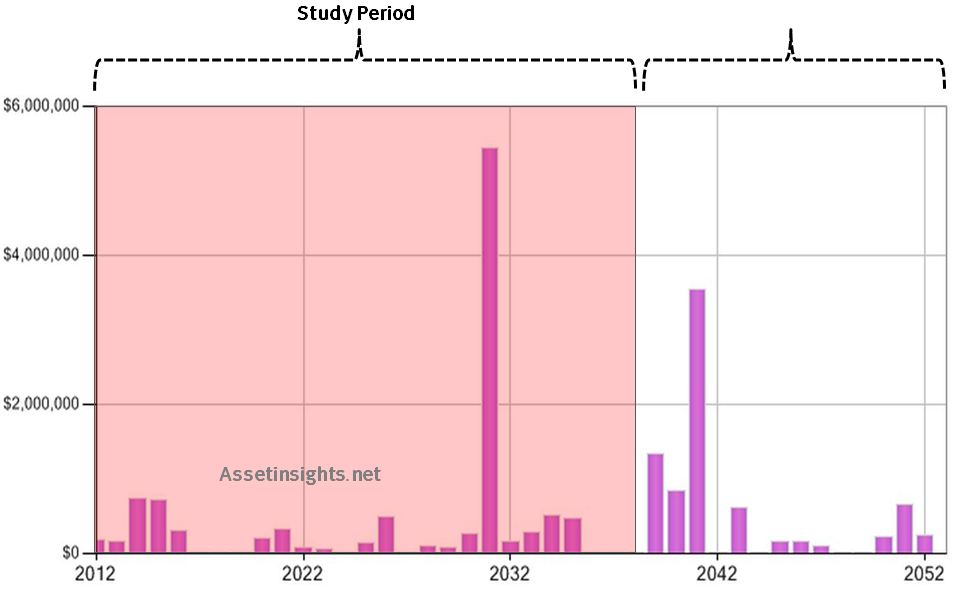 Fig. Study period shown in red.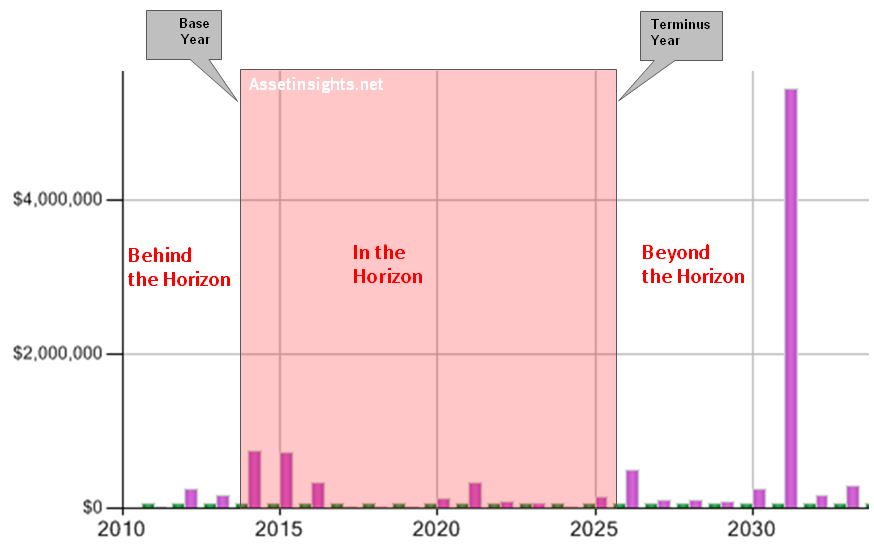 Fig. The three facets of the planning horizon: a) behind-the horizon, b) in-the-horizon ("red zone"); and c) beyond-the-horizon.