This plan takes a long-range view of the needs of the organization, typically looking forward 20-30 years into the future.



---
Purpose of the Strategic Plan



Strategic plans try to give a "big picture" view of things. It is somewhat like taking a flight at 30,000 feet above a forest to survey the entire forest and see over the horizon to the mountains located beyond the forest. At such a height it is not possible to see the details on the ground inside the forest but it is possible to see big risks that are off in the distance.



---
Examples of Strategic Plans


Amiable Housing Society has recognized that the average lifecycle of many of its assets is approximately 25 years, so its strategic plan endeavours to reduce the financial burden of big expenses by making whole life decisions around the renewal of assets and enabling the organization to start preparing today.
---
Attributes of Strategic Plans


A holistic plan for stewardship of the assets that considers:


---
Types of Strategic Plans
---
Strategic Plans in Hierarchical Context
---
The Process of Developing the Plan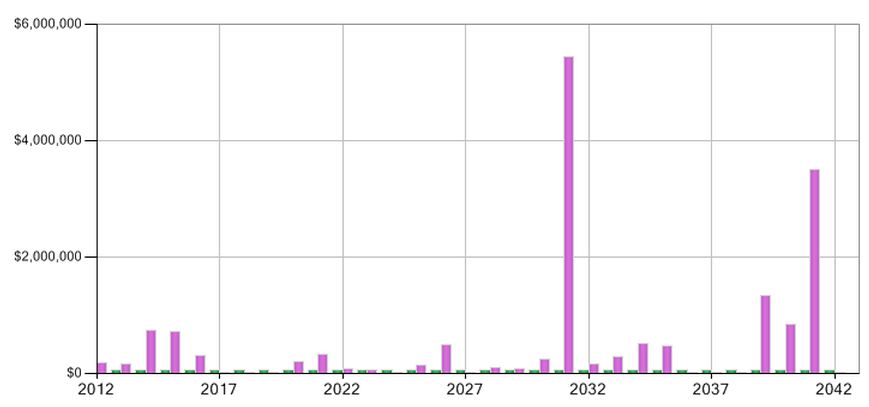 Fig. Strategic plan represented as cost distribution graph to indicate funds required at different point along the planning horizon.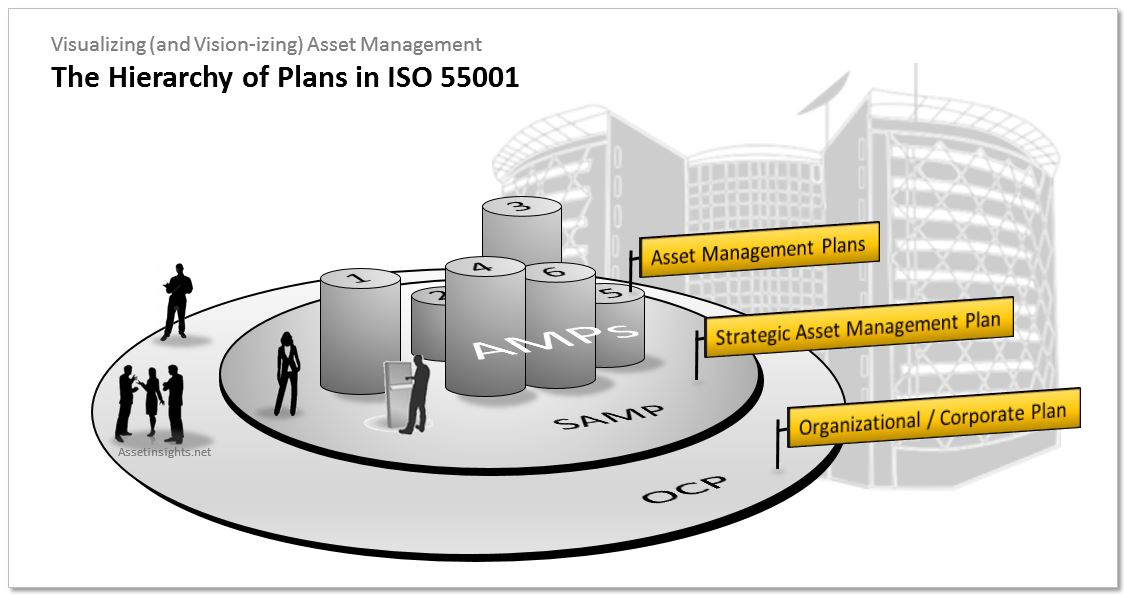 Fig. The hierarchy of plans in ISO 550001 from OCP to SAMP to AMPs

.




Fig. Analyzing the approximate 27,0000 words inside ISO 55000/55001 to reveal patterns in the requirements.

Planning features prominently

.



Fig. The hierarchy of organizational purpose with plans represented as one of the layers.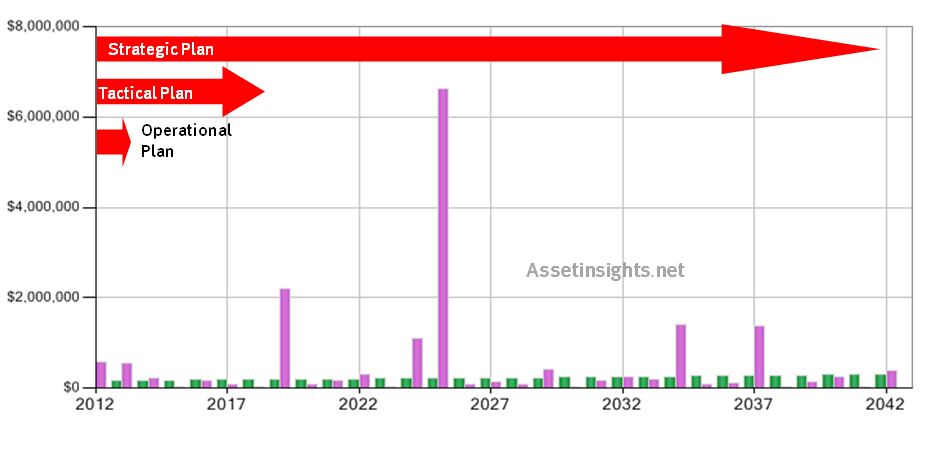 Fig. Three planning horizons

relative to the base year. Future events are displayed as purple and green bars on the chart

.



Fig. Decisions should consider the whole life of assets, including the I-P interval and the P-F interval.