The longest of the three planning horizons, which typically covers the full study period and identifies the long-term needs of the assets relative to the base year.
It therefore considers long-term and long-range events, typically over a 30 year period. The renewal of long-life assets will be contemplated in the strategic planning horizon.
The horizon typically coincides with the owners' fiscal year or calendar year, starts with the initial/base year and ending with the terminus year.
---
Evaluation
Some of the benefits of the strategic planning horizon are listed below:
Some of the limitations of the strategic planning horizon are listed below:
The quality of the predictive funding decreases further into the future.
It is often difficult to gain a "line of sight" from the abstractness and imprecision of the strategic plan down to "work on the ground". This is achieved by decomposing the strategic horizon into a shorter tactical horizon and ultimately into an annual operating plan.

---
Strategic Horizon by Jurisdiction


Listed below is an outline summary of the length of the strategic planning horizon required by statute in different North American jurisdictions.

British Columbia - 30 years
Washington State - 30 years
Oregon State - 30 years
Alberta - 20 years
Hawaii - 20 years
---
Management Principles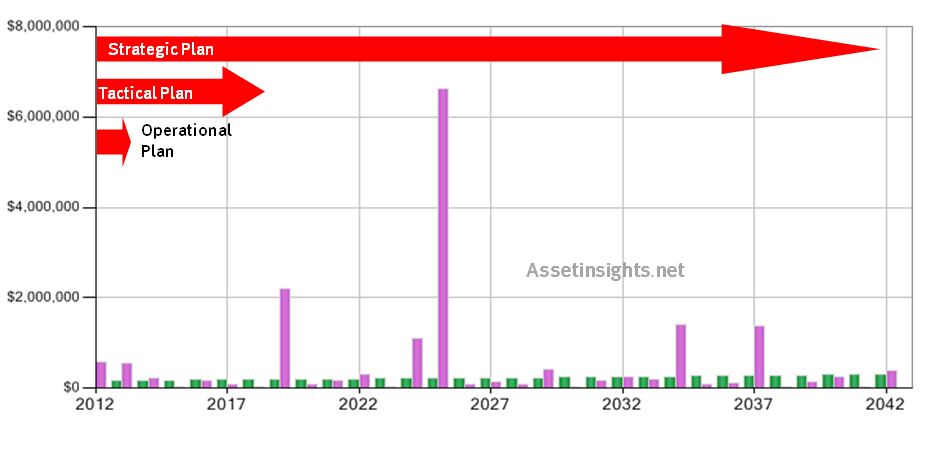 Fig., 30-year strategic plan and 10-year tactical Plan relative to the base year.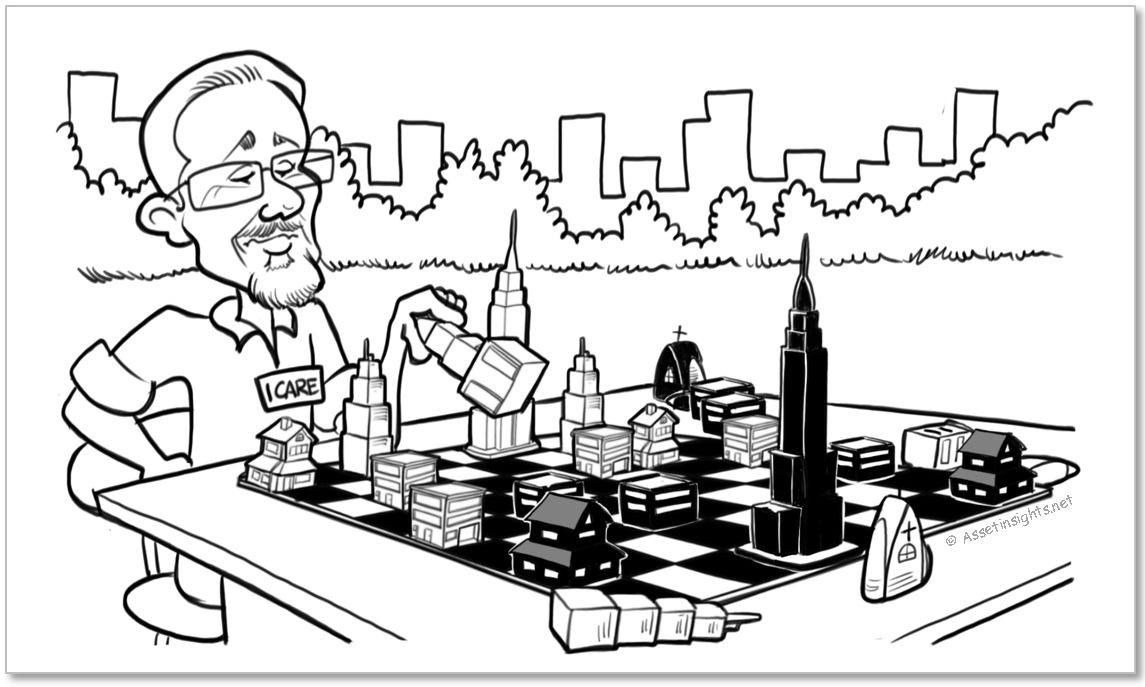 Fig. I. Care is strategizing in order to efficiently and effectively allocate the limited resources across a portfolio of buildings.
Fig. YouTube video on forecasting and planning horizons.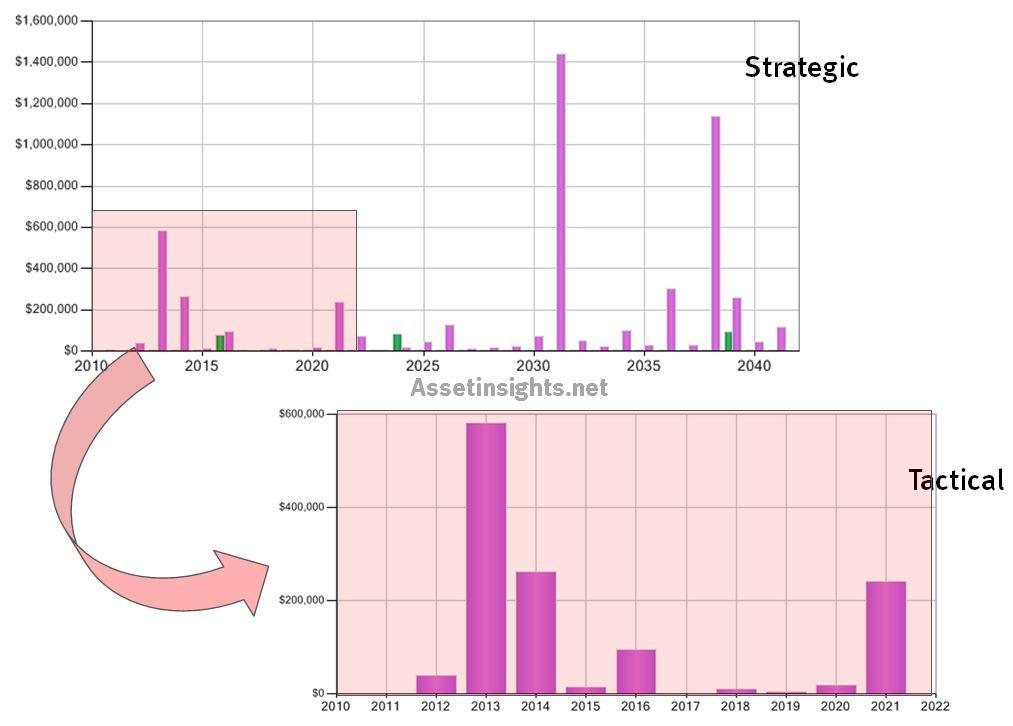 Fig. The relationship between the tactical and strategic planning horizons, where activities in the former will affect the timetable of the latter.