In accordance with ISO 55001, a SAMP is documented information that specifies the following:

how organizational objectives are to be converted into asset management objectives,
the approach for developing asset management plans, and
the role of the asset management system in supporting achievement of the asset management objectives
---
Relationship to Corporate Plan


A strategic asset management plan is derived from the organizational plan. A strategic asset management plan may be contained in, or may be a subsidiary plan of, the
organizational plan.



---
Attributes of the SAMP


A SAMP must have the following attributes:

Alignment with the Organizational/Corporate Plan (OCP)
The asset population
---
Components

:
The SAMP must contain the following
Asset management objectives
Risk register
Other
---
Contents of the SAMP


A strategic asset management plan has the following components (table of contents):

Stakeholder Needs Assessment
The SAMP should addres the 10 "W" Questions of Asset Management
PESTLE contexts of the organization.
The SAMP should addres the following functional/thematical plans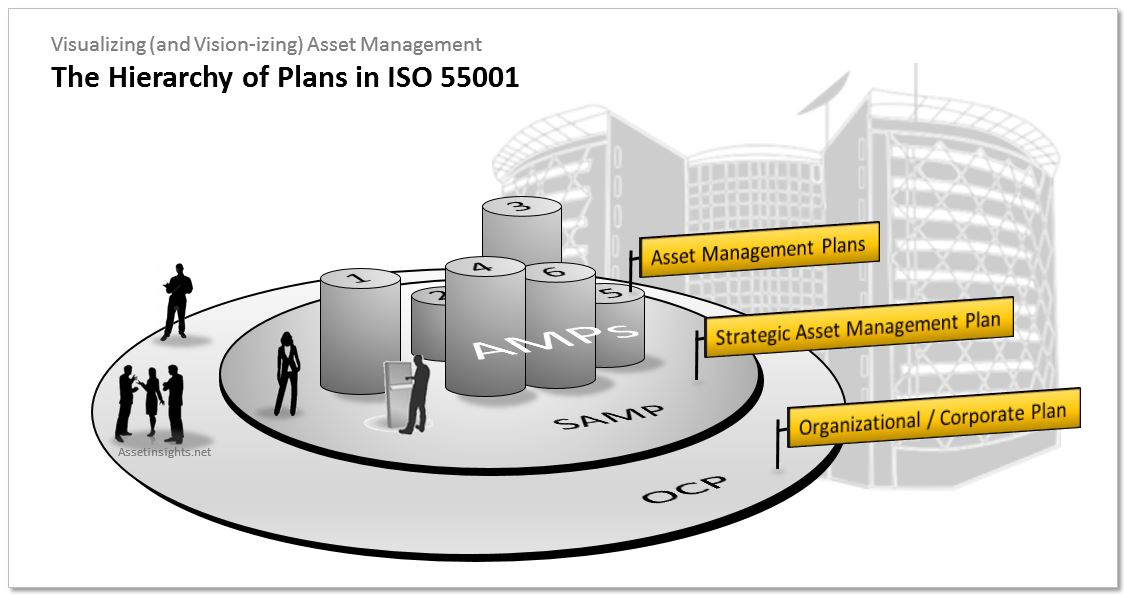 Fig. The hierarchy of plans in ISO 550001 from OCP to SAMP to AMPs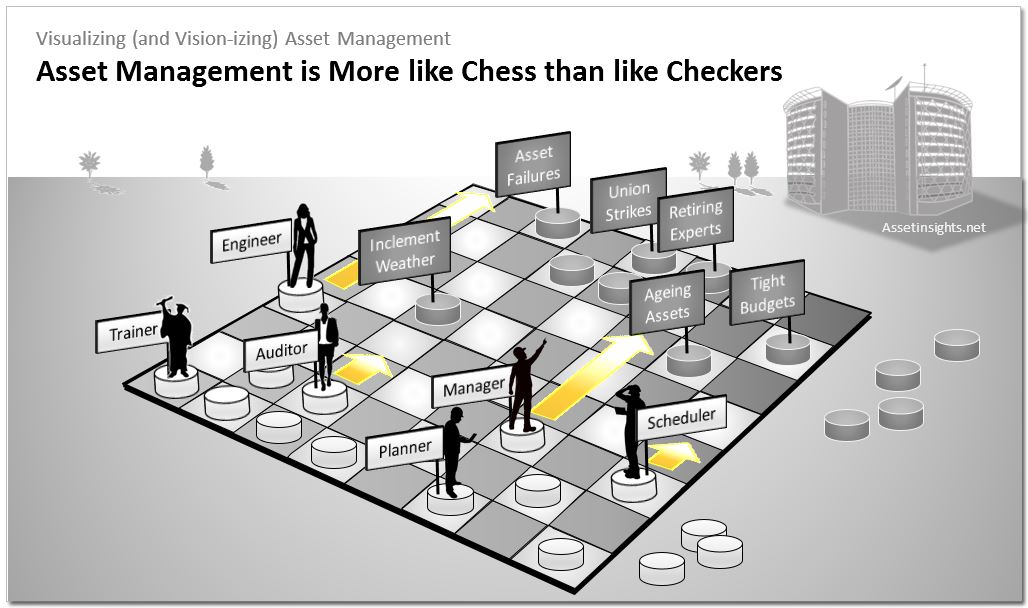 Fig. Asset management is more like chess than like checkers.
A chess grandmaster is thinking ahead five moves and carefully leveraging the value of each piece. And that is where the strategic advantage lies in asset management.

Fig. Analyzing the approximate 27,0000 words inside ISO 55000/55001 to reveal patterns in the requirements.
Planning features prominently.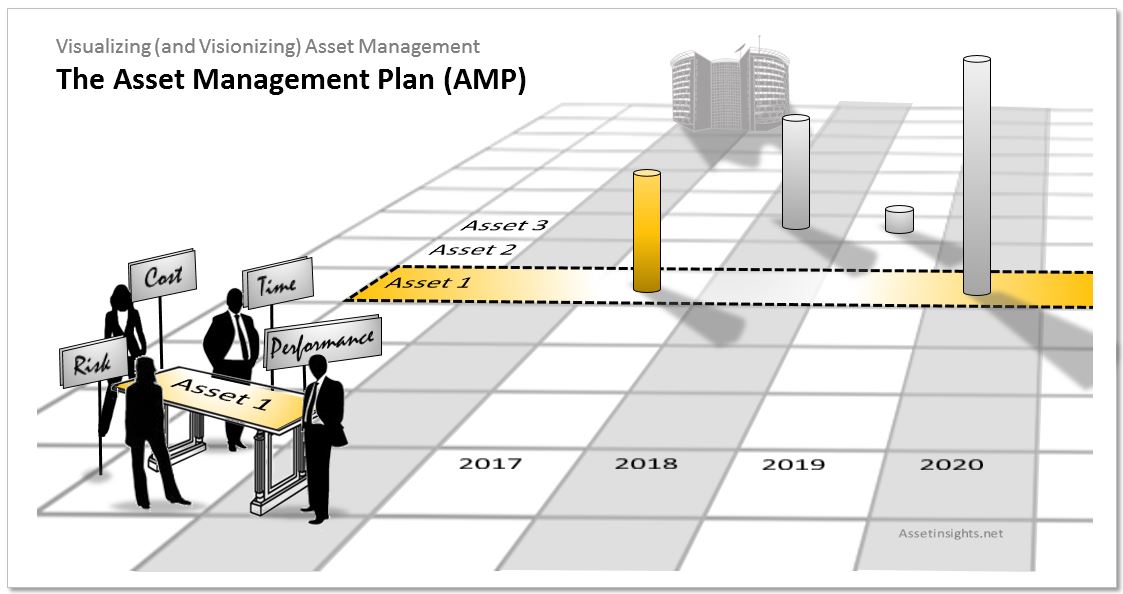 Fig. A Strategic Asset Management Plan (SAMP) will optimize value by making appropriate trade-offs between risk, cost and performance.
Fig. The SAMP requires that decisions should consider the whole life of assets, including the I-P interval and the P-F interval.



Fig. The hierarchy of organizational purpose with plans (including the Strategic Asset Management Plan) represented as one of the layers.
---
See also:

Compare with:
---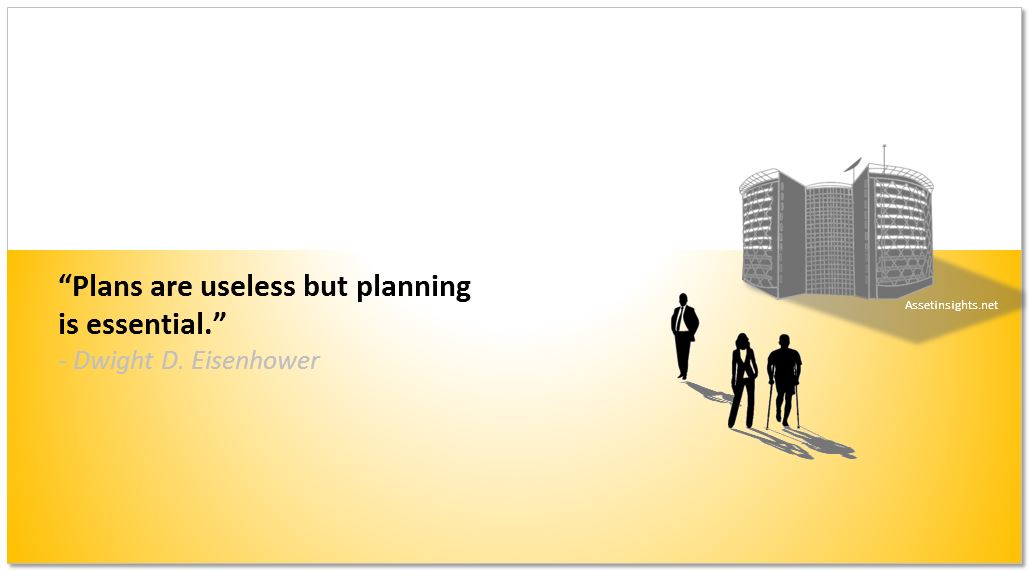 Fig. Planning must be iterative, dynamic and continuous. If it becomes static it starts to look more like an old dusty blueprint rather than a live roadmap.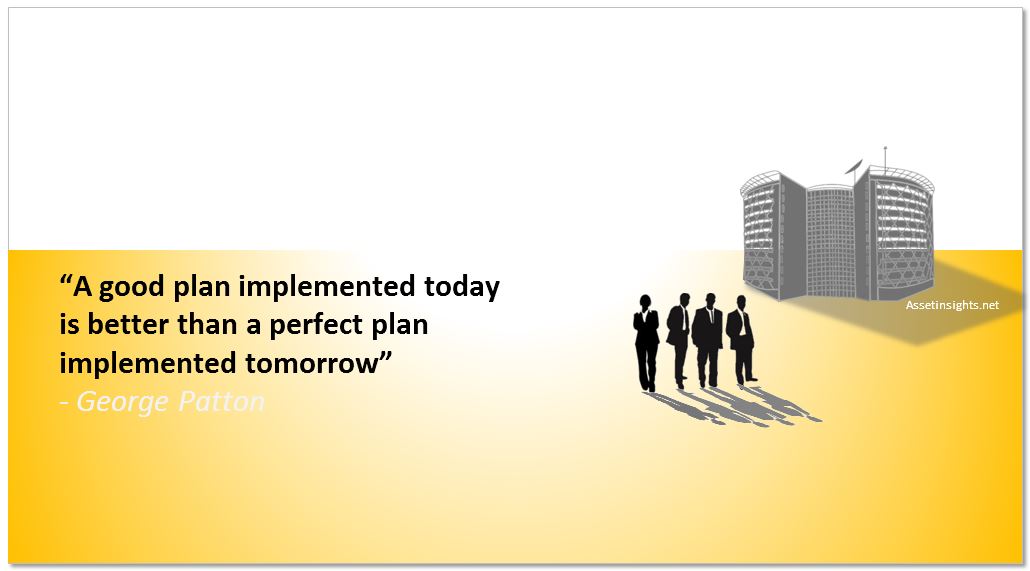 Fig. Some organizations struggle with "paralysis through analysis" (and never feel comfortable to finalize a plan) and others who perhaps fail to "look before you leap" (start too quickly).