In accordance with ISO 55001, a SAMP is documented information that specifies the following:


---
Table of Contents


In accordance with various standards and guides, the SAMP should contain the following sections:

A. Acronynms & Abbreviations
B. Executive Summary
C. Introduction
D. Strategic Alignment
E. Cpntext of the Organization
F. Objectives, Risks & Decision-making Criteria
G. Asset Management System (AMS)
H. Asset Management Plans (AMP)
I. Improvement Initiatives
J. Continual Improvement

K. Appendices

Each of these sections are addressed in further detail below.



---
A, B, C
A. Acronyms and Abbreviations
C. Introduction

Purpose of the SAMP
Scope of the SAMP

Background
---
D, E, F.
D. Strategic alignment

Corporate strategic plans
Business drivers
Asset management objectives
Businsss Context (PESTLE)
Risks


Risk Identification (Enterprise risks)
Risk Analysis (causal chain, likelihood, impact)
Risk Assessment (scores, ranking, critical assets)

Demand Drivers (eg. population growth; demographics, etc)
Demand Trend (eg, negative, positive)
Demand Analysis
Demand Management Techniques (eg. incentives, regulation, etc)
Demand Management Plan
---
G, H
Documents
Information Management
Background
Standards
Table of Contents
Timetable
---
I, J, K
I. Improvement Initiatives

Short-term
Medium-term
Long-range

J. Continual Improvement

Introduction
Update cycles
Monitoring process
Review process
Update process
---
Relationship to Corporate Plan


A strategic asset management plan is derived from the organizational plan. A strategic asset management plan may be contained in, or may be a subsidiary plan of, the
organizational plan.

The SAMP should addres the 10 "W" Questions of Asset Management




---
Strategy within the Hierarchical Context


The organization's strategy occupies one layers of the aspirational-transactional hierarchy.



A. Aspirational Elements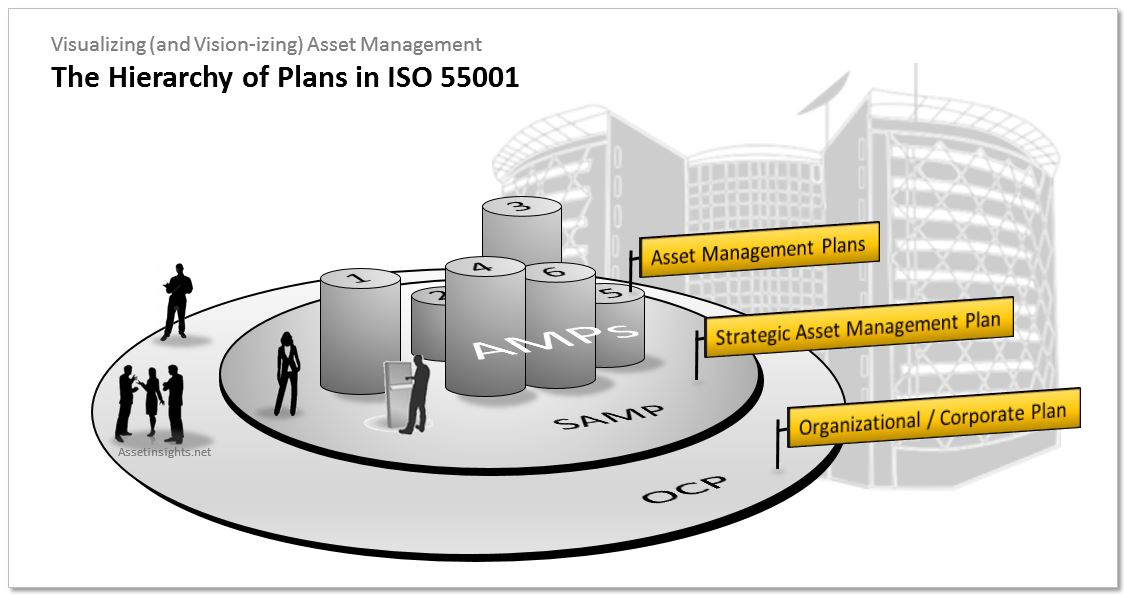 Fig. The hierarchy of plans in ISO 550001 from OCP to SAMP to AMPs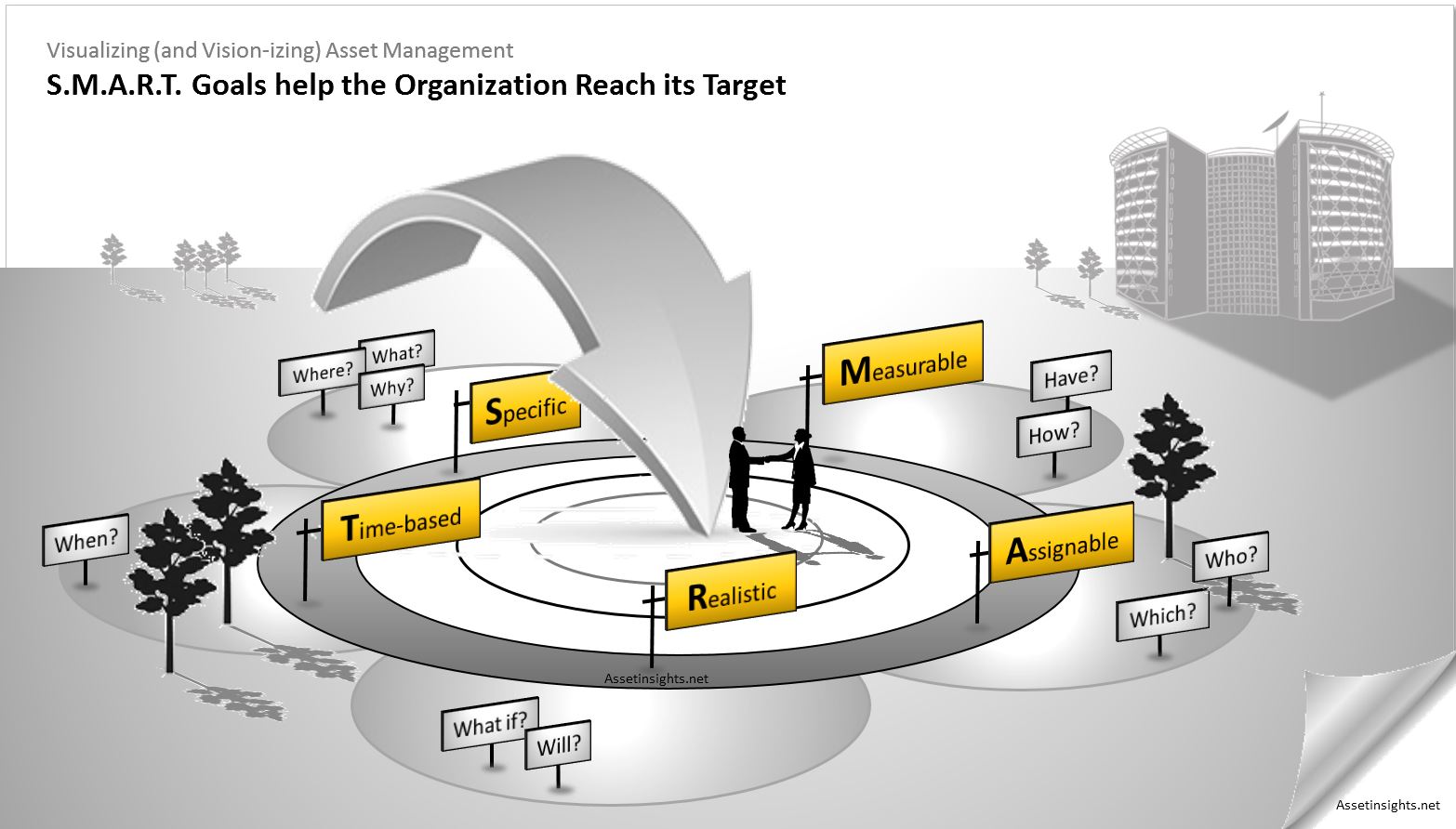 Fig. SMART goals help the organization to meet its targets.

The SAMP needs to translate organizational goals into asset management goals.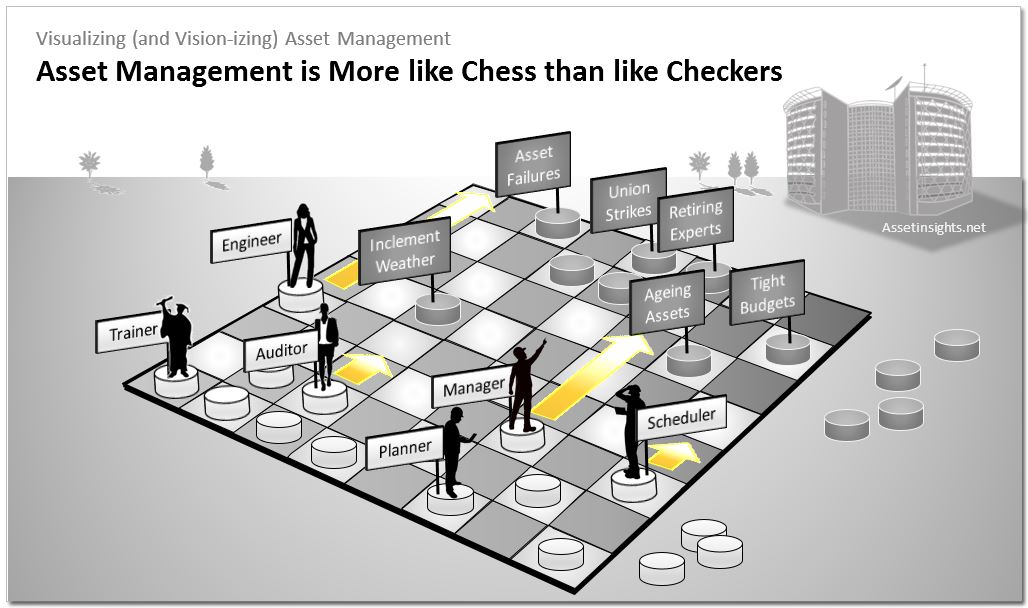 Fig. Asset management is more like chess than like checkers.
A chess grandmaster is thinking ahead five moves and carefully leveraging the value of each piece. And that is where the strategic advantage lies in asset management.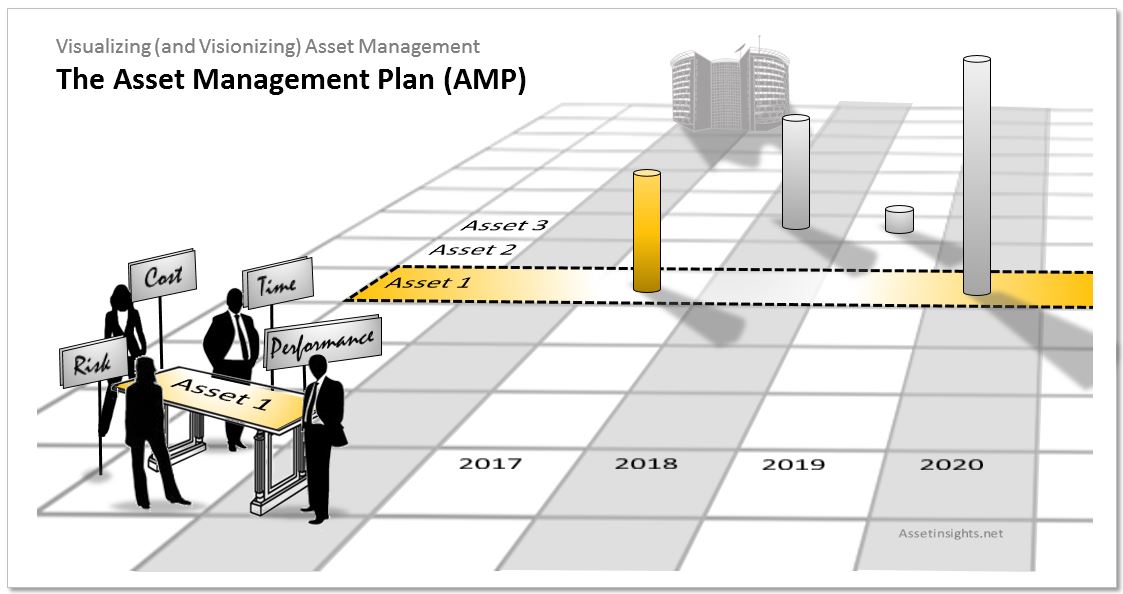 Fig. A Strategic Asset Management Plan (SAMP) will optimize value by making appropriate trade-offs between risk, cost and performance.
Fig. The SAMP requires that decisions should consider the whole life of assets, including the I-P interval and the P-F interval.



Fig. The Aspirational-Transactional Hierarchy with the Strategic Asset Management Plan (SAMP) represented as one of the aspirational layers.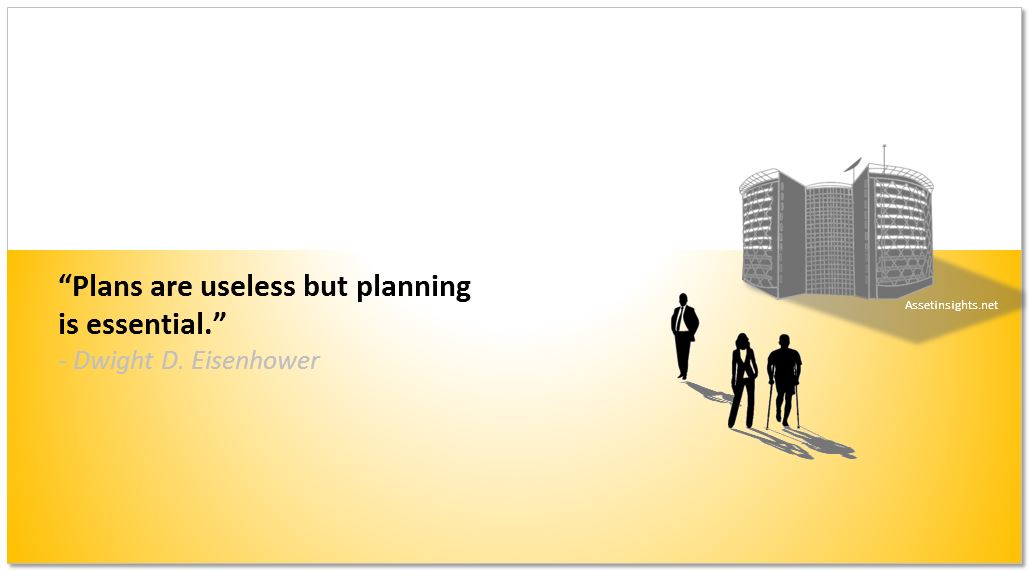 Fig. Planning must be iterative, dynamic and continuous. If it becomes static it starts to look more like an old dusty blueprint rather than a live roadmap.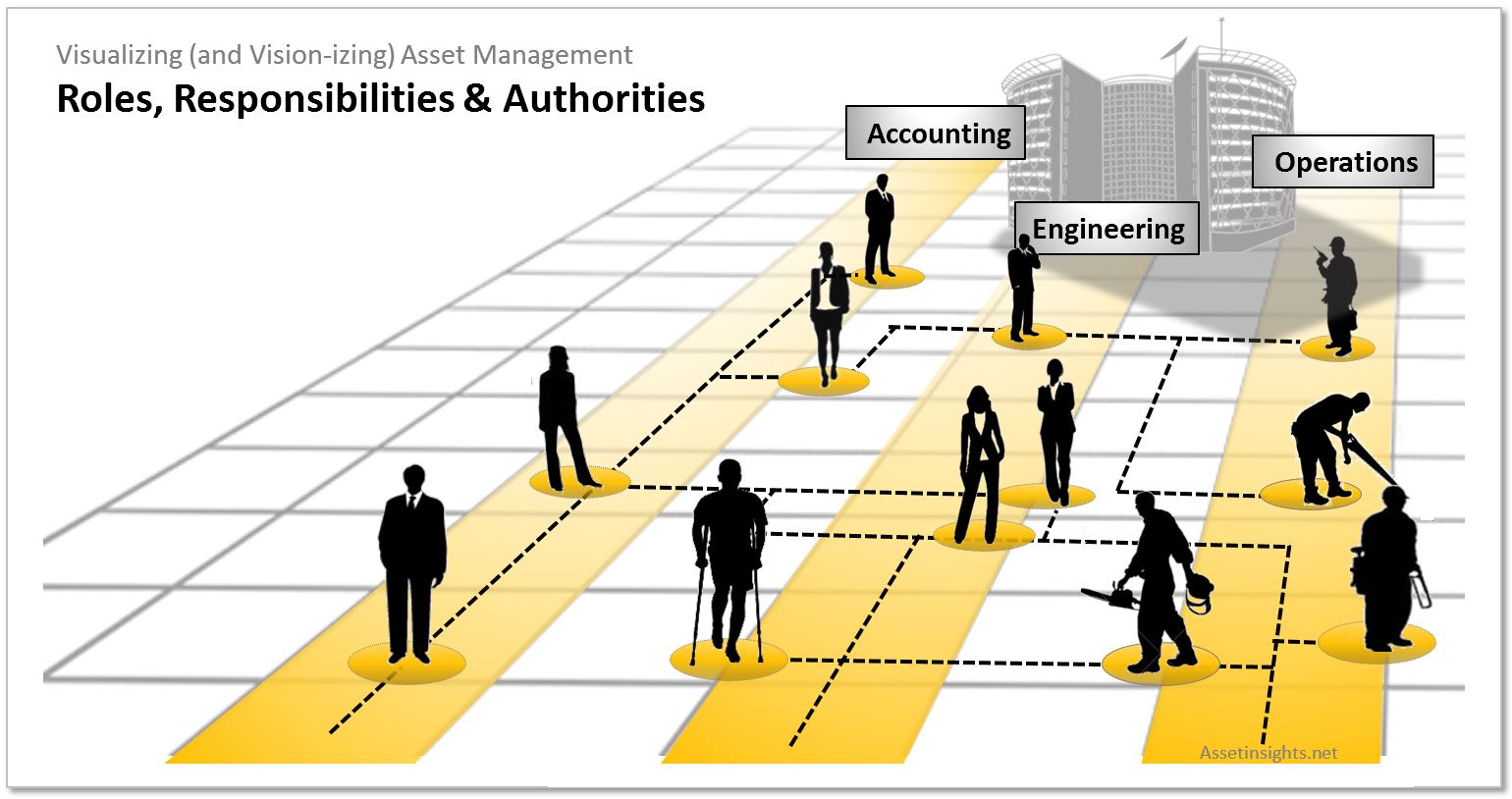 Fig. Clearly defined roles, responsibilities and authorities are one of the signs of good leadership. In accordance with ISO 55000, these must be coupled with appropriate structures and relationships to establish the asset management system (AMS) within the organization.

Fig. Analyzing the approximate 27,0000 words inside ISO 55000/55001 to reveal patterns in the requirements.
Planning features prominently.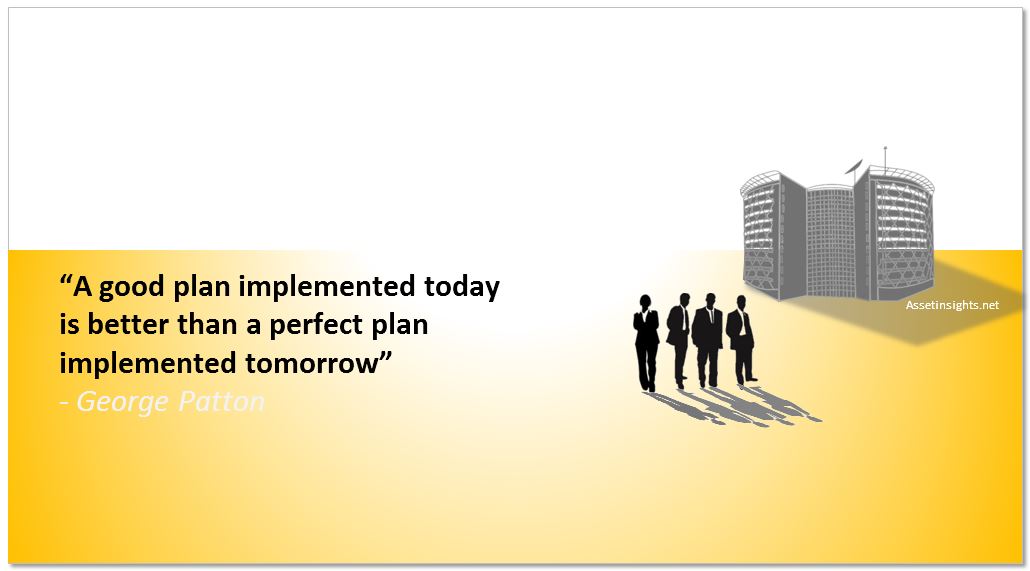 Fig. Some organizations struggle with "paralysis through analysis" (and never feel comfortable to finalize a plan) and others who perhaps fail to "look before you leap" (start too quickly).