Assets or systems whose behaviour is non-deterministic, sporadic, and
random.

These assets are not amenable to traditional time-based maintenance (TbM) strategies and require a fundamentally different set of principles, tool and techniques in order to derive deterioration models and make reasonable predictions.


---
Tools


Listed below are some of the stochastic tools used in asset management:
Copulas and other forms of multivariate analysis

---
Management


Listed below are some of the management principles that may be appropriate to stochastic assets: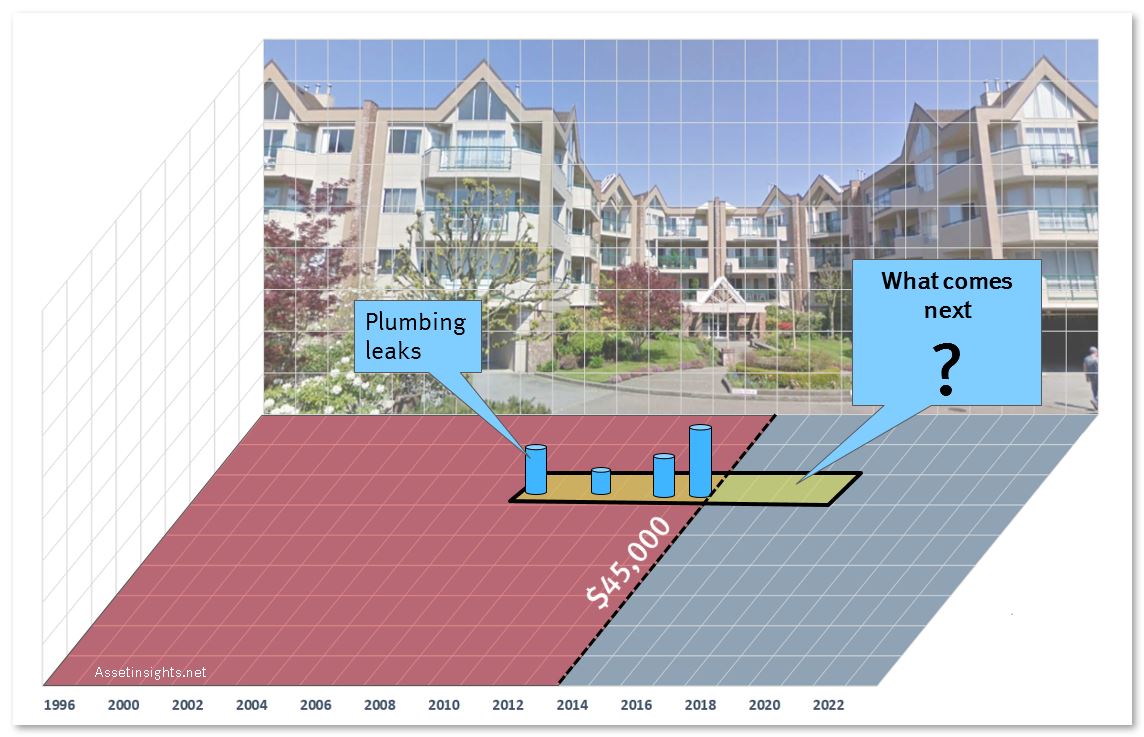 Fig. Irregular leak history requiring stochastic analysis for future risk management.