The responsibility for taking good care of assets entrusted to the owner group.

Responsible stewardship includes the following actions: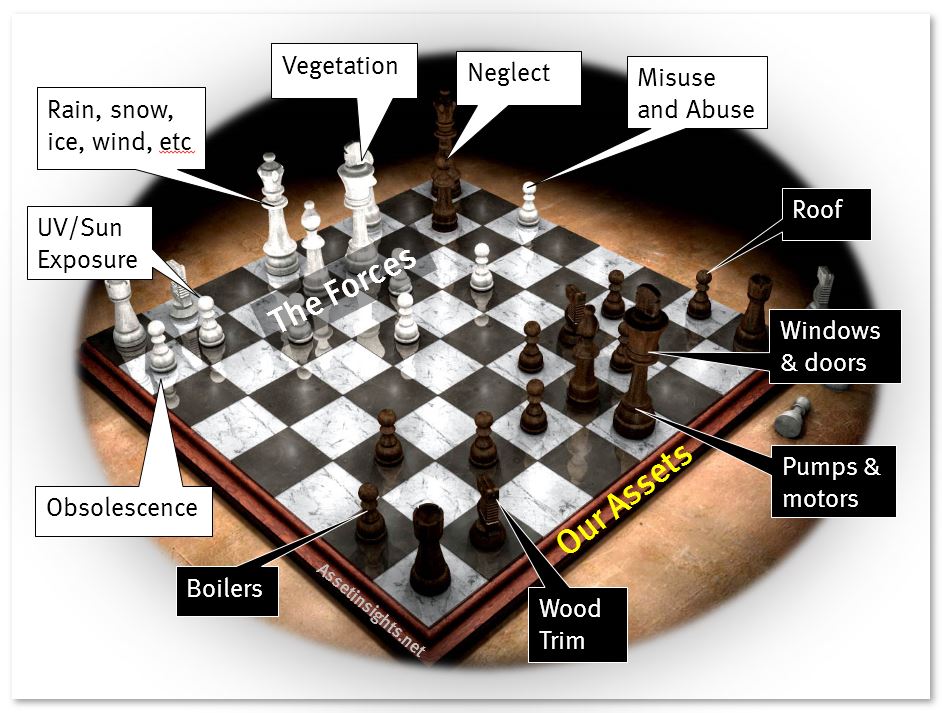 Fig. Chessboard analogy to illustrate the forces of retirement impacting upon the assets in a building

.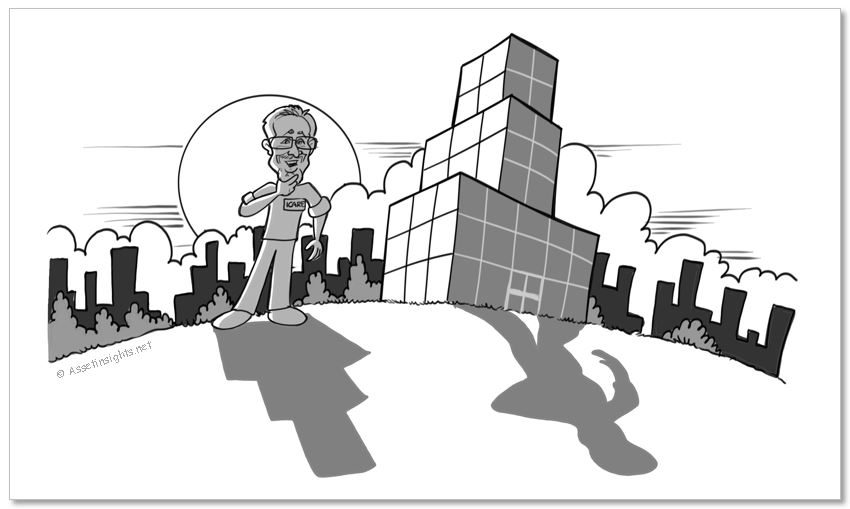 Fig. After years of careful planning and stewardship, I. Care and his facility are now aligned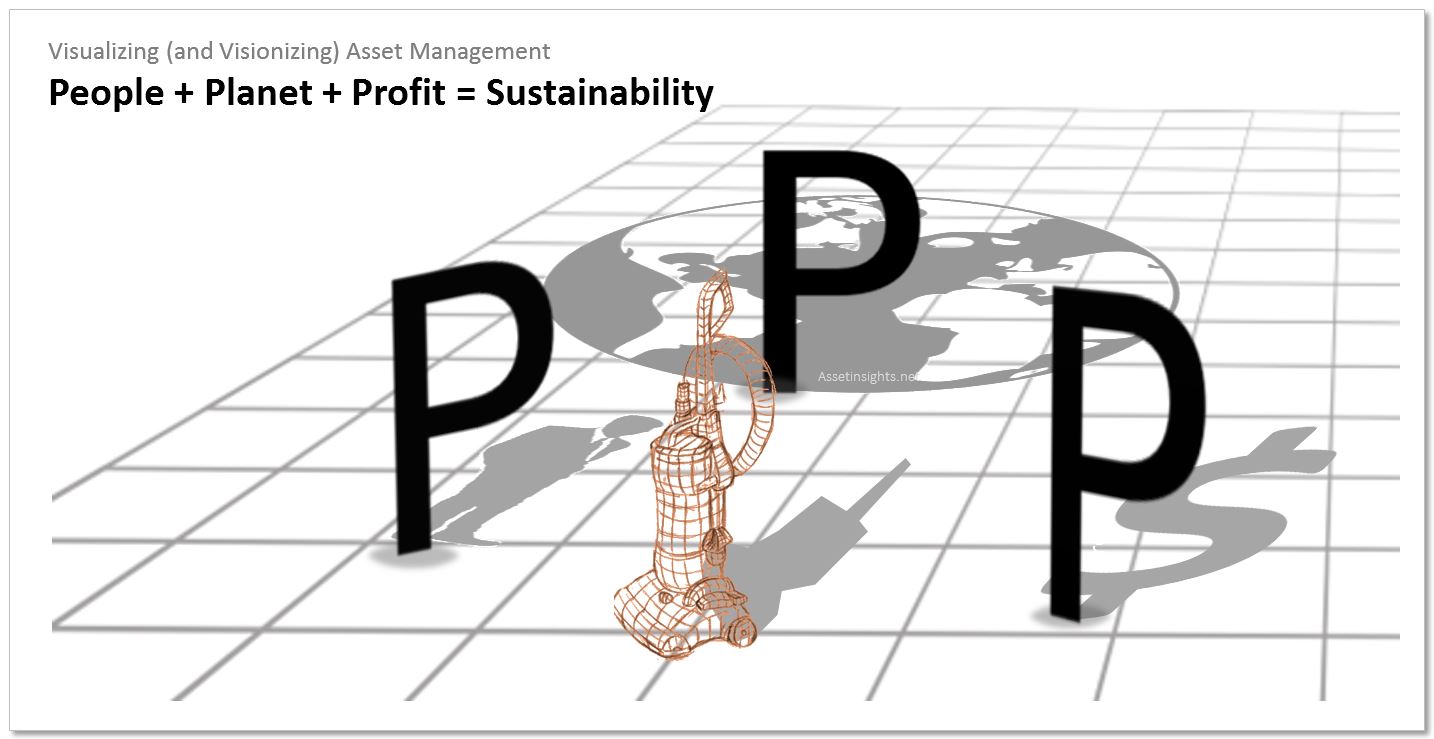 Fig. People + Planet + Profit is the triple bottom line of sustainability.

Fig. I. Care is attempting to slow down or reserve the sands of time so that he can undo the deferred maintenance. A futile but valiant attempt.
.