Also sometimes referred to as "regulated maintenance".

Maintenance that must be carried out on an asset in order to meet local statutes and/or regulatory requirements.
---
Attributes
Statutory maintenance generally has the following key attributes:
---
Candidate Assets


Bounded assets such as fire safety equipment, are usually subject to statutory requirements, including

Elevators

Fire extinguishers

Smoke alarms

Backflow valves

Fired pressure vessels

Unfired pressure vessels

---
Examples
Some examples of statutory maintenance that falls into the major maintenance category:
---
Management Principles
Included below are some asset management principles to consider in relation to statutory maintenance

The typical asset register of a condo building contains about 100 assets of which less than 10% are governed by statutory maintenance (elevators, pools, pressure vessels, backflow valves, fire alarm, etc). While there is a minority of assets that are regulated, these are critical assets.
The bounded assets should be set up under a contracted maintenance program that transfers the risks from the owners to 3rd parties.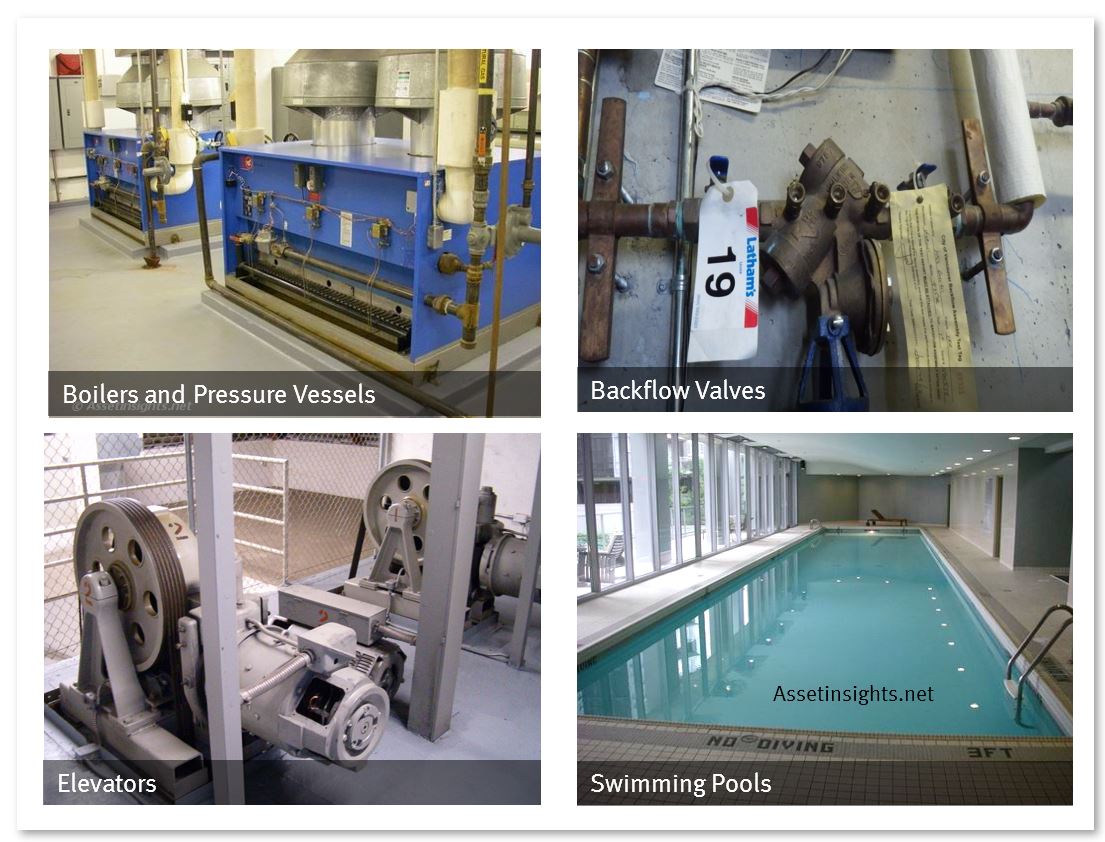 Fig. Some examples of bounded assets, such as boilers, elevators and swimming pools which have statutory maintenance requirements.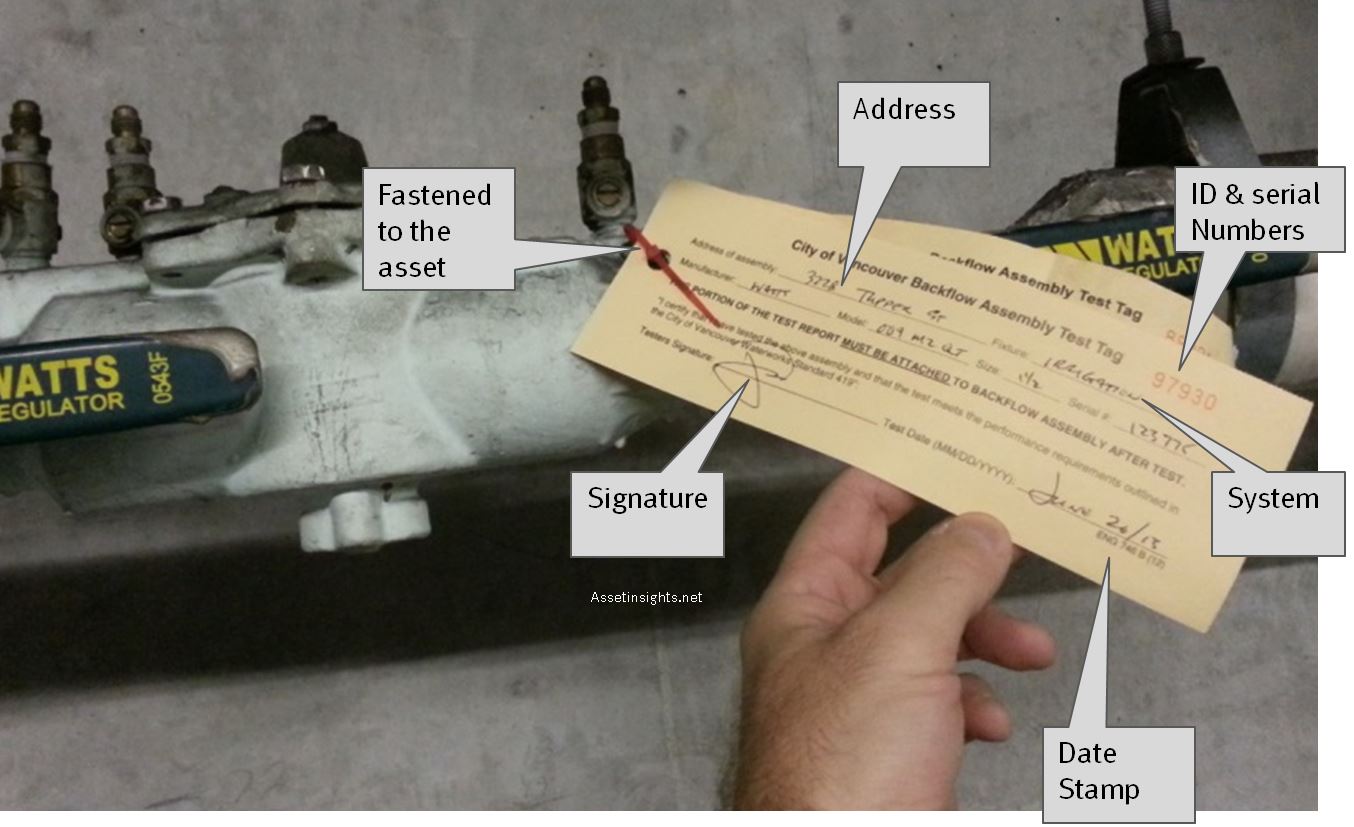 Fig. The key elements of a test tag associated with statutory maintenance. In this case, a backflow valve.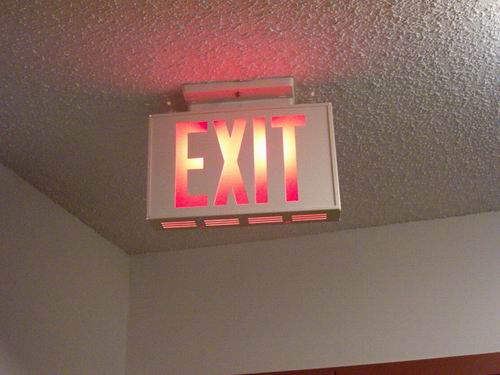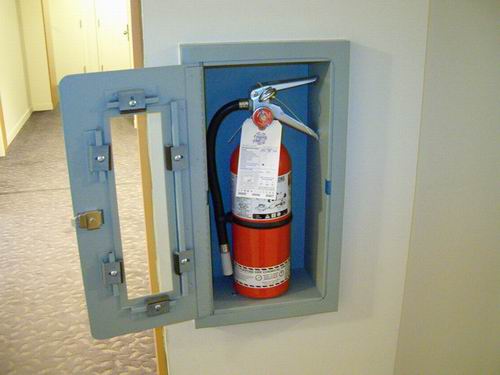 Fig. Fire safety equipment, such as extinguishers and emergency exit signs, are subject to statutory maintenance.



Fig. The statutory maintenance tasks are found primarily in the mechanical, fire safety and electrical systems.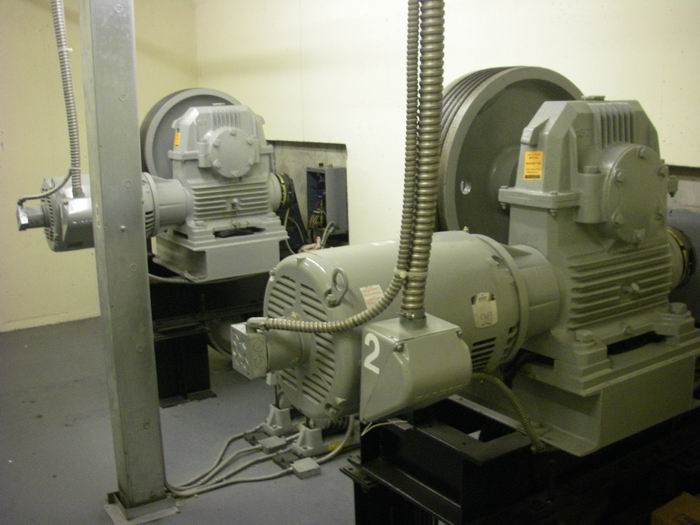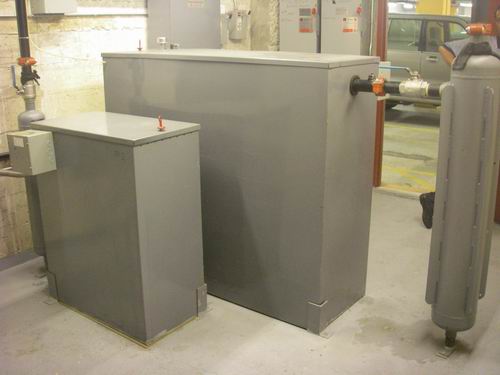 Fig. Elevator equipment is subject to statutory maintenance for safety reasons.