In statistics, skewness is the measure of the symmetry of a distribution of data.



There are two broad classes of skewness:



Positive Skewness

- If a distribution has a long right tail, it is positively skewed. The mean in larger than the median for positively skewed distributions, and vice versa for negatively skewed distributions.
Skewness and kurtosis are important because few assets have service lives that are normally distributed. Asset managers should consider all four moments (or characteristics) of an assets probability distribution.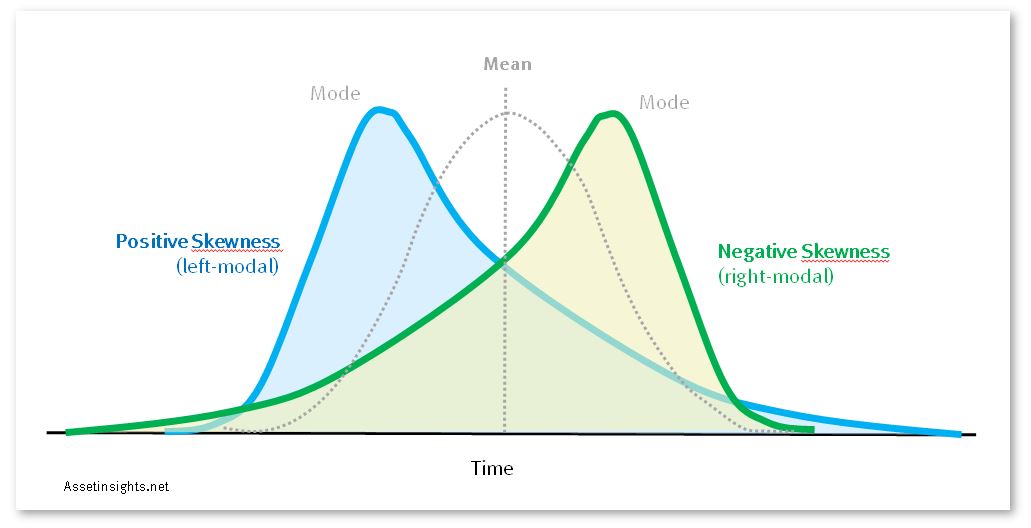 Fig. Left-modal and right-modal curves relative to their modes and their means.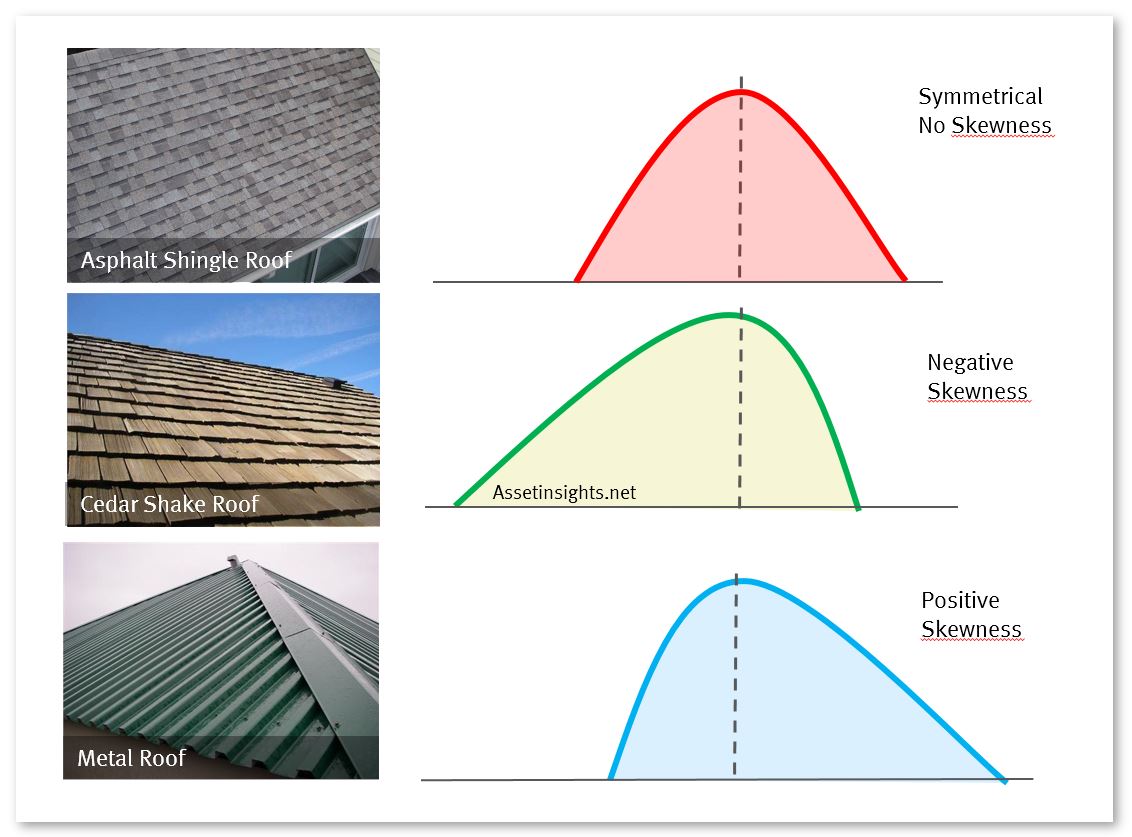 Fig. Conceptual comparison of skewness in the survivor curves across three different types of roofs.