An asset whose typical service life is less than 16 years.
---
Attributes
Short life assets may have the following physical and financial attributes:
---
Examples
Listed below are some common examples of short-life assets for each of the eight primary systems:
Enclosure System
Some forms of exterior sealant (10-15 years).

Coatings on exterior wood cladding and trim (5-10 years)

Fabric canopies

High traffic doors

Balcony membranes

Parkade traffic membranes

Mechanical System
Domestic water recirculating pumps (3-8 years)
Overhead gate motors (2-5 years)

Sump pumps (10-15 years)

Domestic water heaters (5-10 years)

Carpet flooring, particularly in high traffic locations (15 years)

Parkade traffic membranes (10-15 years)

Direct digital controls (10-15 years)
Electrical System
Fire Safety System
Fire extinguishers (12 years)
Smoke alarms (10 years)

Finishes System
Amenities System
Sitework system
Painting of wood fences (5-10 years)
Traffic markings

Generally, the structural system contains no short life assets, followed by the electrical system and the sitework system contain durable assets.
---
Management Principles


Included below are some of the asset management principles associated with short-life assets:
A short life asset (1-16 years) may be replaced 2-5 times over a 30 year planning horizon. For example, a recirculating pump with a five year service life will be replaced six times over the typical period covered by a depreciation report (reserve study).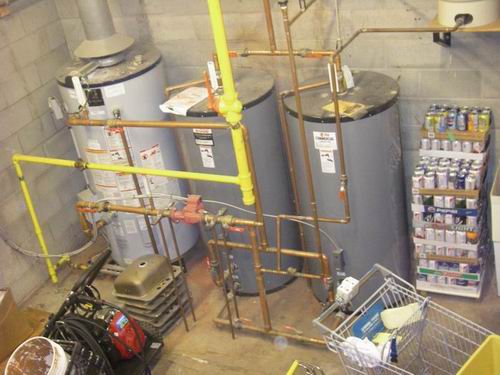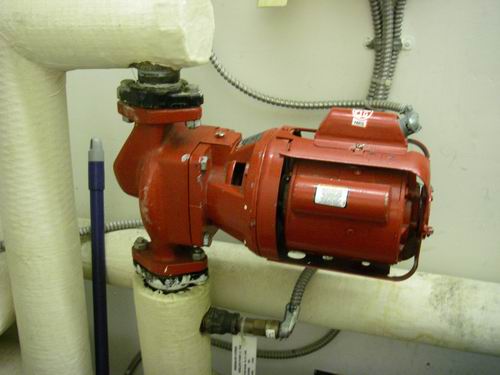 Fig. Water heaters
(left) and recirculating pumps (right) are typically short life assets
that may be replaced on 3-6 year intervals, depending on the quality of the asset.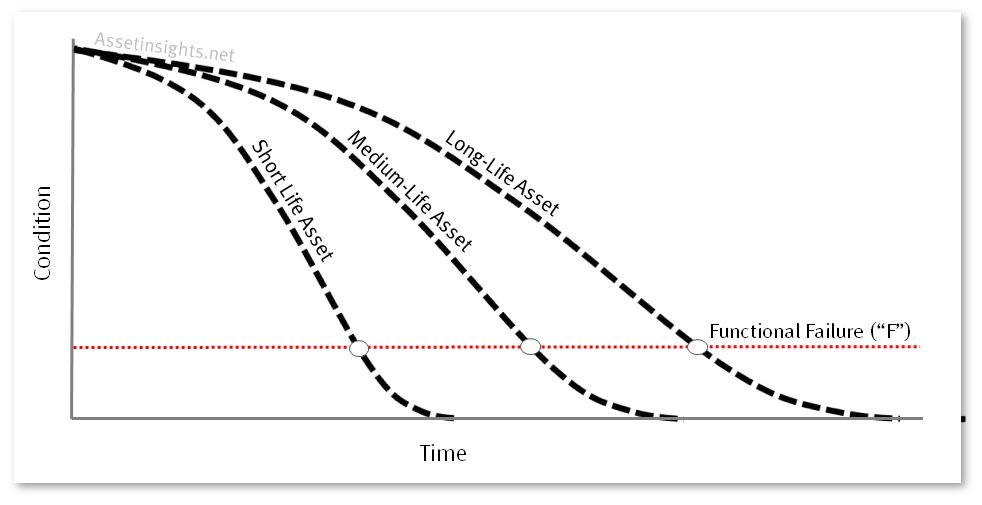 Fig. Conceptual representation of short-life assets, medium-life assets and long-life assets relative to their respective points of functional failure ("F").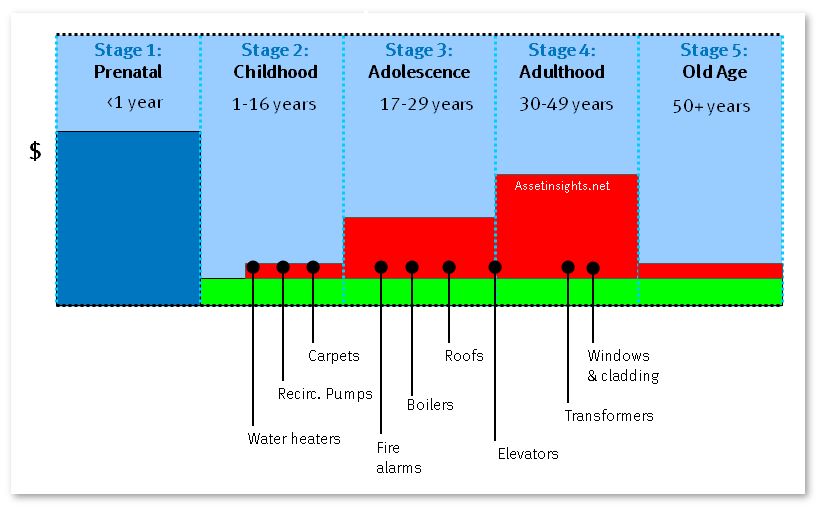 Fig. Examples of some types of projects that are considered normal during each of the life cycle stages of a building.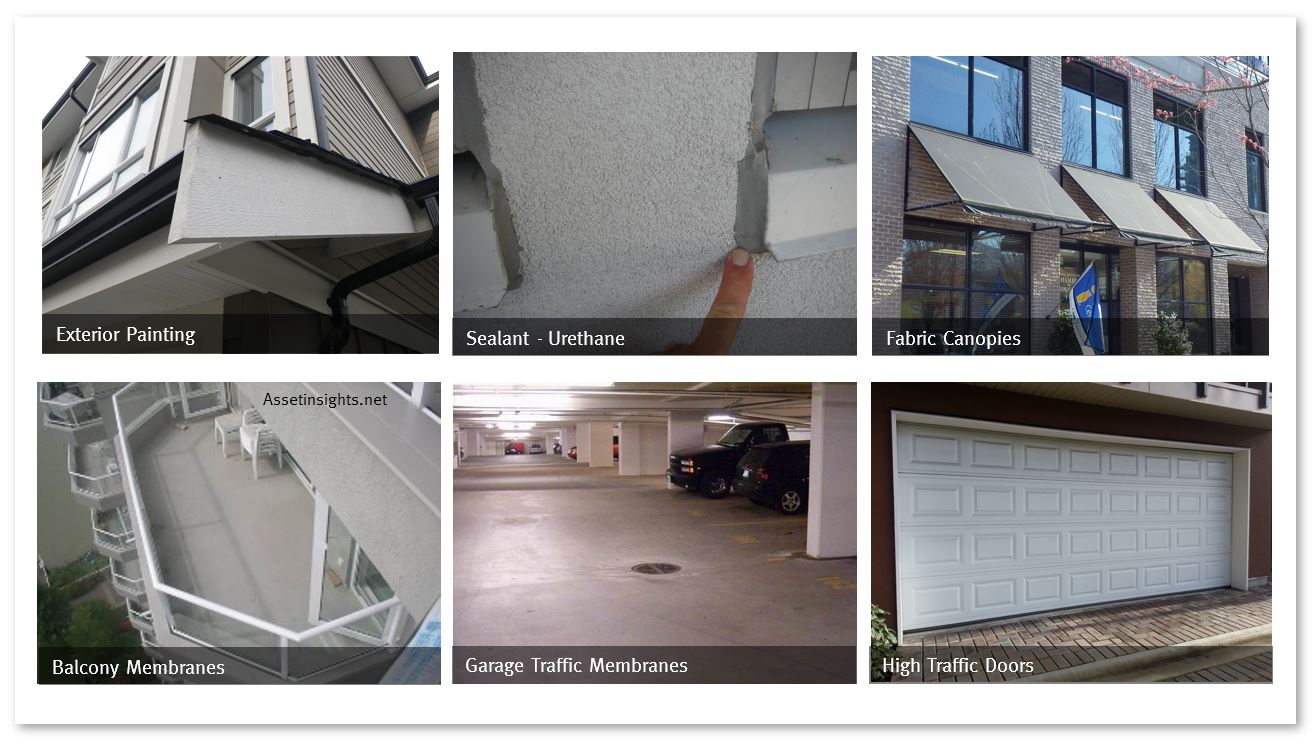 Fig. Samples of some short life assets within the building enclosure system.

Fig. Distribution of short-life assets within each of the eight primary physical systems.