Capital projects that appear in the early to mid-phases of the tactical planning horizon.

Depending on the age of the building, these projects occur during the "childhood" life stage and the "adolescence" life stage of a building.
---
Attributes
Short-term needs are characterized by the following general attributes: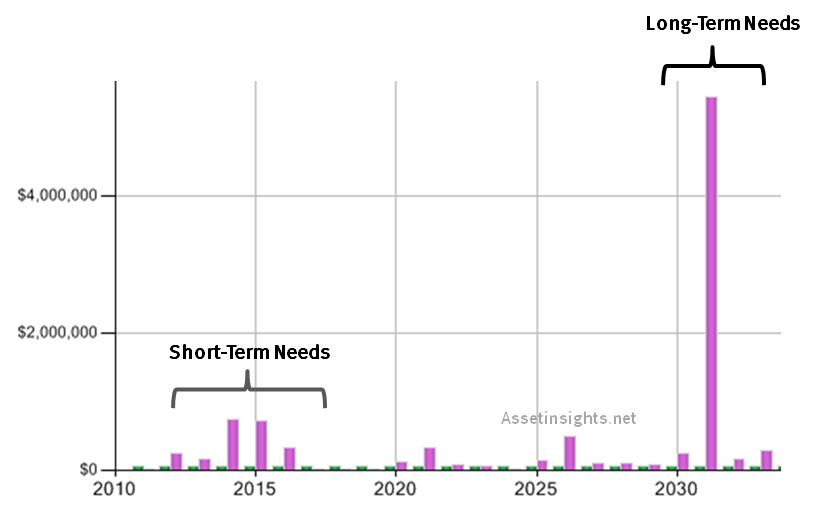 Fig. Short-term needs reflected on a 30-year strategic planning horizon.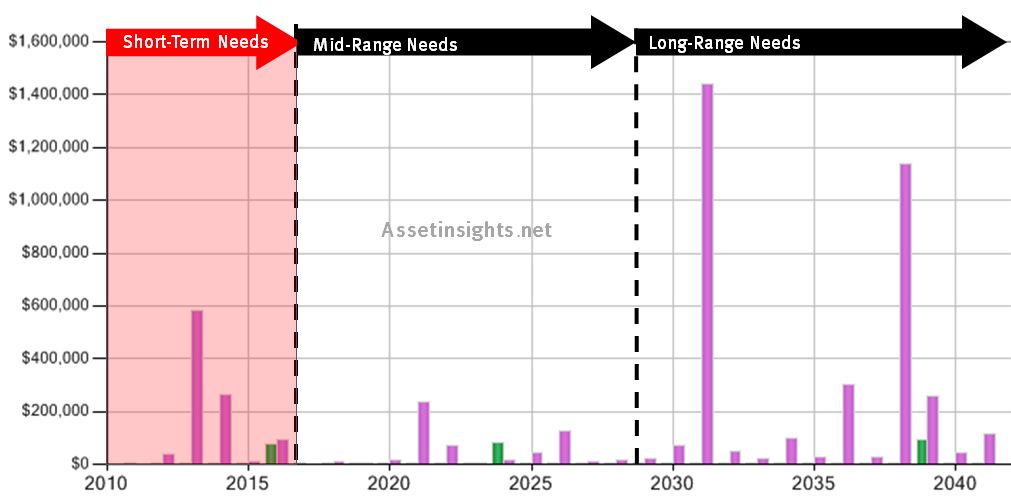 Fig. The three stages of a planning horizon: a) short-term needs (shown in red); b) mid-range needs; and c) long-range needs.