Maintenance tasks that are most useful when carried out at particular times of the calendar year.
---
Attributes
Seasonal maintenance has the following general attributes that distinguish it from other forms of maintenance:
---
Example Tasks
Listed below are some examples of seasonal maintenance activities:
Winter
Snow clearing
Drain clearing

Spring
Irrigation system start-up/summerization
Opening of exterior hose-bibs
Cleaning and placement of outdoor furniture
Adjustment of timers and thermostats to summer daylight hour set points.
Servicing of air conditioning equipment.

Summer
Washing of the exterior windows
Pressure-washing of the paving
Weed control measures

Fall
Gutter cleaning
Irrigation system shutdown/winterization
Valve shutoff/winterization
Boiler service
Storage of outdoor furniture
Purchase of snow clearing supplies
---
Variations


Listed below are some of the forms and variations of seasonal maintenance: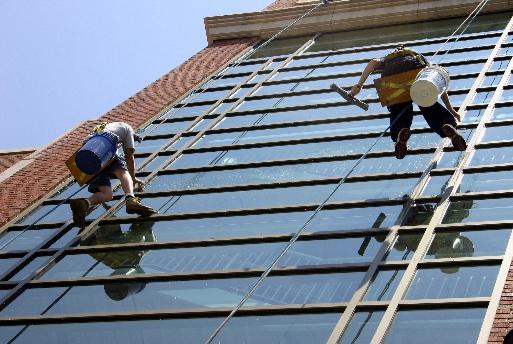 Fig. Leaf blowing (left) and window washing (right) are examples summer maintenance activities

.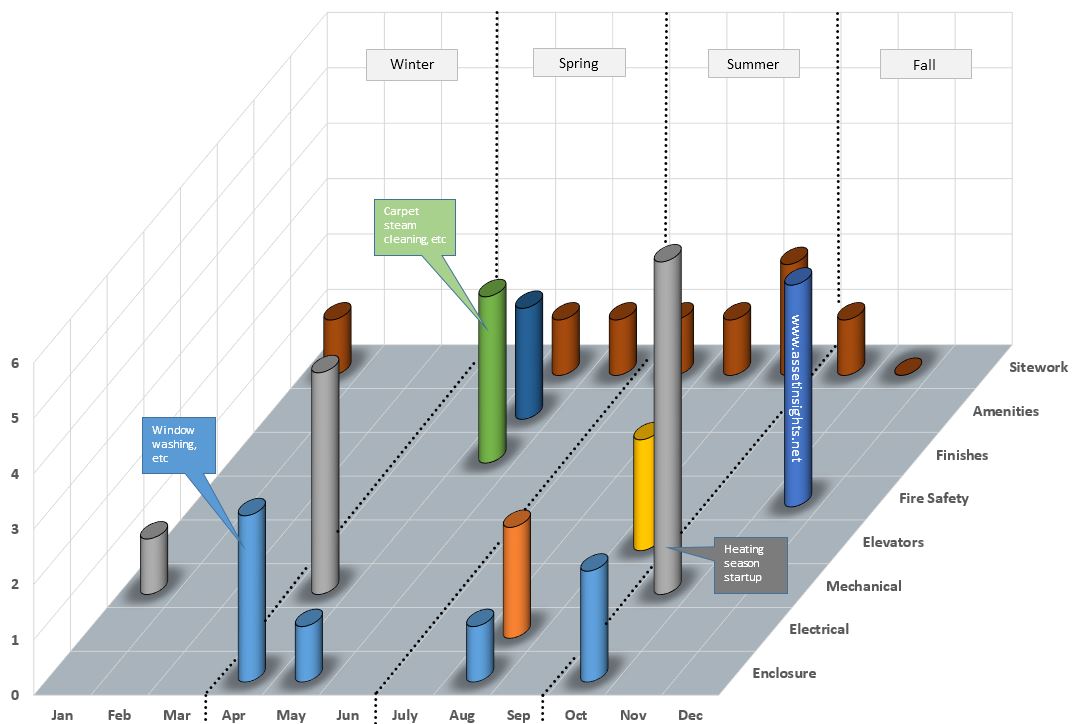 Fig. Seasonal maintenance program represented by system.
Fig. Snow clearing (left) and RTU heating coil servicing (right) are examples of winter maintenance activities.

Fig. The "old fashioned" calendar view still represents one of the best tools to visualize work distributions and to manage the many maintenance tasks in the Asset Management Plan (AMP).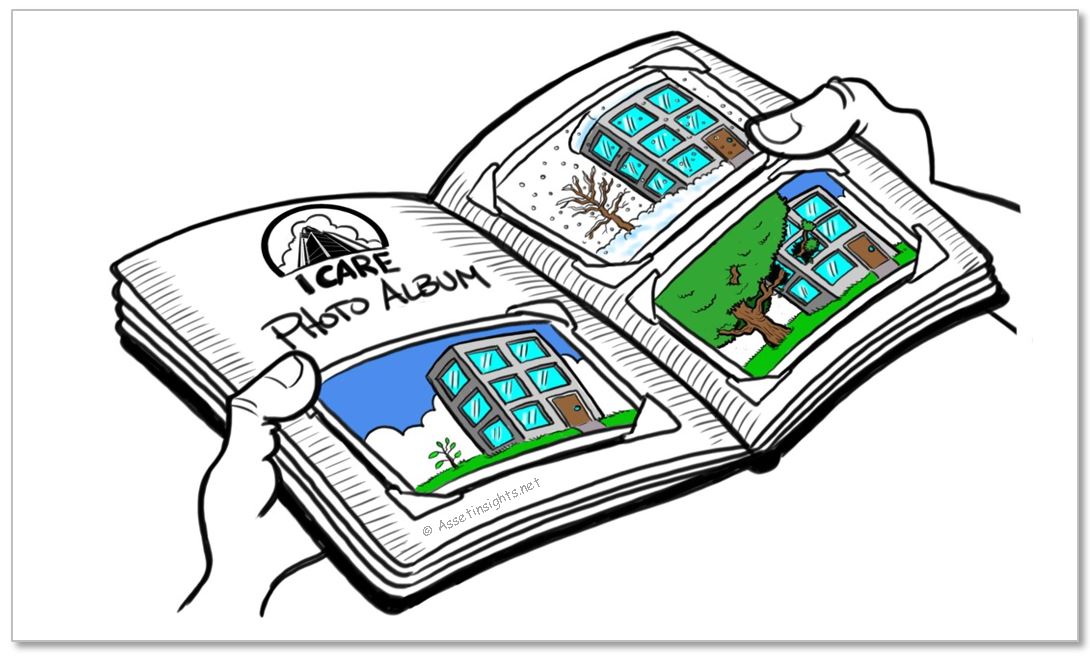 Fig. Seasonal maintenance including winterizations and summerization activities.