One component of a package of 10 key oversight documents for asset management.

A table summarizing the different investment vehicles in the reserve fund, their interest rates being earned, their maturity dates, and other useful information.


---
Content of SOIN


The SOIN contains the following information about each of the owners financial investments that are kept in the reserve fund:

Name/type of the investment vehicle (eg., GIC).
The name of the financial institution (eg., Royal Bank)
The term of the vehicle (eg., 6-months)

The amount invested in each vehicle.
Interest rates being earned.
Maturity dates of each vehicle.
Any pertinent notes

---
Importance of SOIN


Listed below is a summary of some of the key reasons why a schedule of investments is important:


---
Examples


Listed below are some examples of the entries in the SOIN schedule:

We have $150,000 invested in a GIC with insitutution ABC, which earns 1% and will maturity in 90 days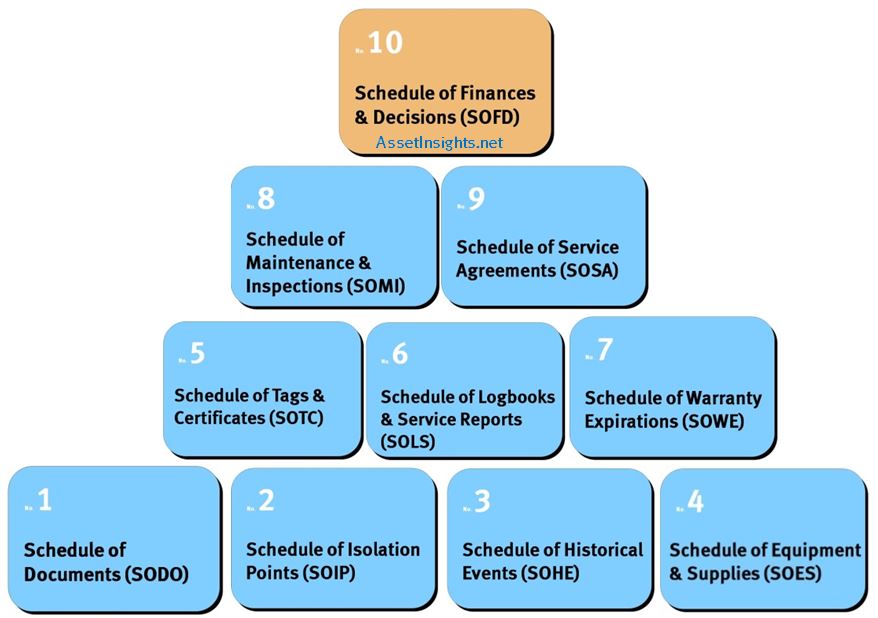 Fig. SOIN on the asset management pyramid with ten interrelated schedules.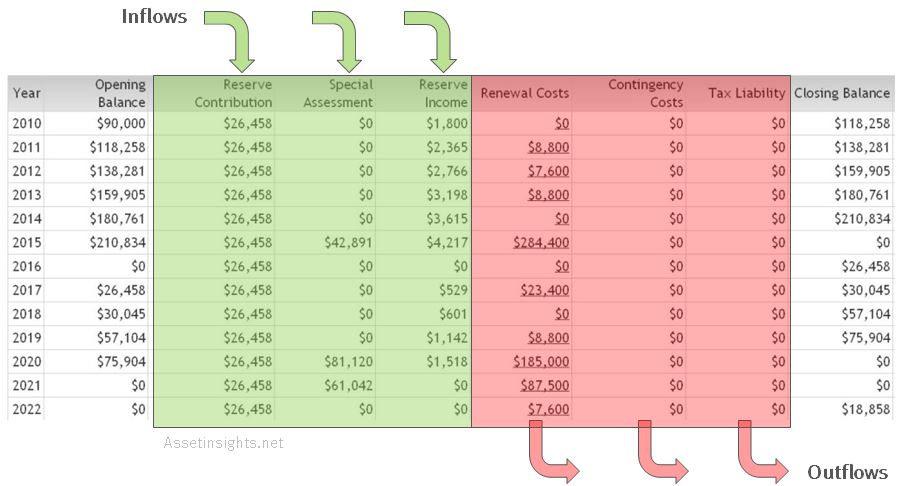 Fig. Cash flow table indicating opening balances and income earned on investments and funding requirements for capital projects.


Fig. Excerpt from a sample schedule of investments.