An array of data points across two axes (a matrix). A series of observation points.

The purpose of a scatter plot is to reveal the correlation between different variables.


---
Examples of Scatter Plots


Some common examples of scatters plots used by asset managers include the following:

---
Classification of Scatter Plot Pattenrs


Listed below are the five primary patterns (copulas) that can be discerned in the scatter plot date:

---
Analysis


Listed below are some of the analytical tools associated with a scatter plot.

The average of all points on the scatter plot
The trend line for the points on the scatter plot
The classification/organization into quadrants on the matrix.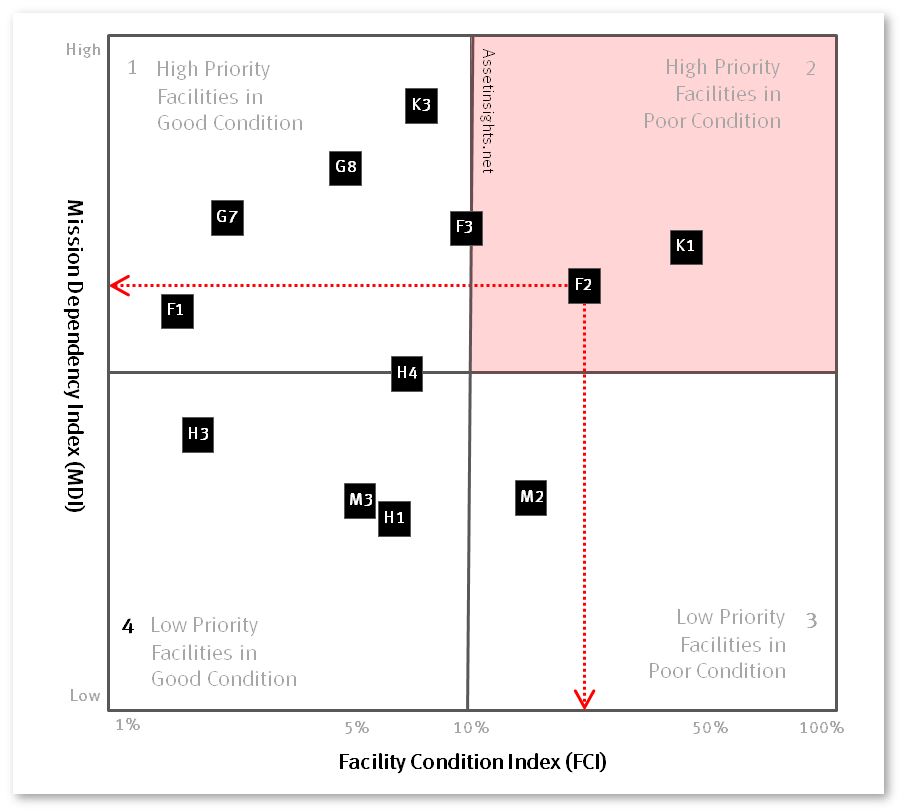 Fig. A scatter plot (in the form of a matrix) revealing the correlation of the different conditions and priorities of a portfolio of facilities shown on a matrix with four quadrants.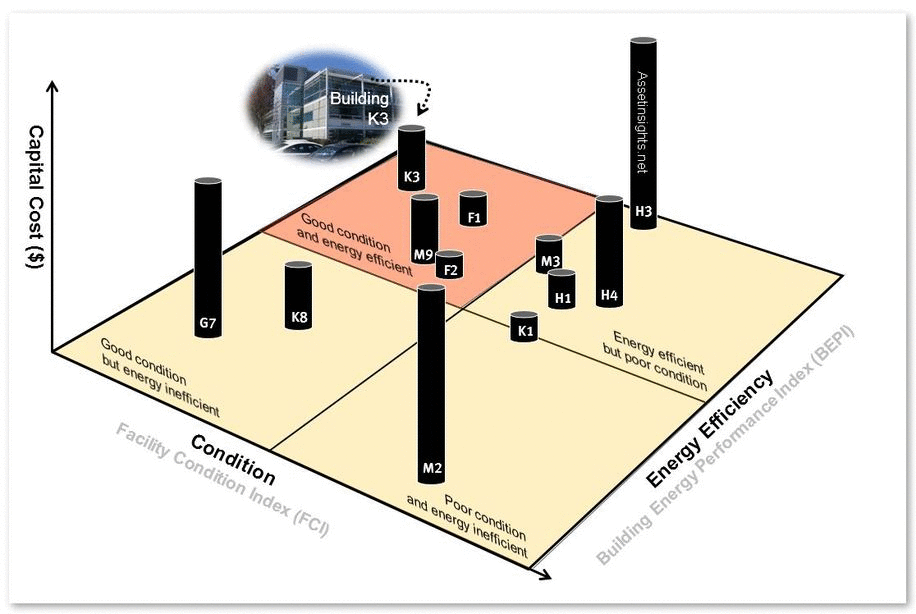 Fig. A scatter plot represented in 3-dimensional format to include a third variable in a multi-variate analysis.


Fig. A scatter plot with trend line fitted to all the points