Maintenance to an asset that is planned and performed on a regular and consistent basis.
---
Attributes
Routine maintenance has the following general attributes that distinguish it from other forms of maintenance:
The routine is most commonly based on fixed intervals of time, such as "every x hours of machine time", "every x days".

It usually occurs quite regularly, since as daily, weekly, monthly or quarterly.

The routine activities are funded from the annual operating budget.

Depending on the type of building, it represents anywhere from 10-30% of the operating.

Many of the tasks are performed by contractors under a service agreement and is therefore a form of planned maintenance.
The majority the routine maintenance tasks are performed as time-based maintenance (TbM).
It is proactive in nature.
---
Example Tasks
Examples of routine maintenance activities typically include some of the following:
Steam cleaning of the carpets (once a year)

Washing of the windows (every six months)

Lubricating of the pumps (yearly)

Mopping of the floors (daily)

Mowing of the lawns (weekly during the growing season)
---
Candidate Assets/Application


Routine maintenance is best suited and appropriate for the following assets and circumstances:

---
Variations


Listed below are some of the variations of routine maintenance: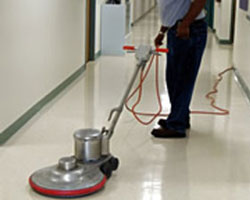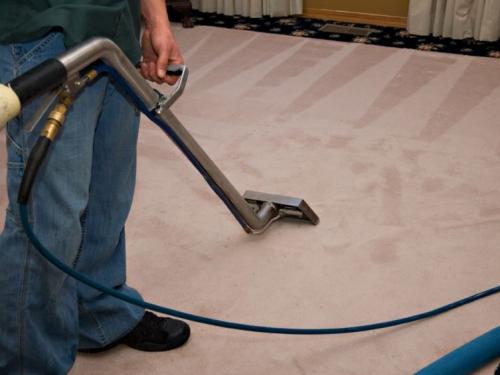 Fig. Floor polishing (left) and carpet vacuuming (right) are examples of routine maintenance tasks as they are carried out several times each year and funded from the annual operating budget..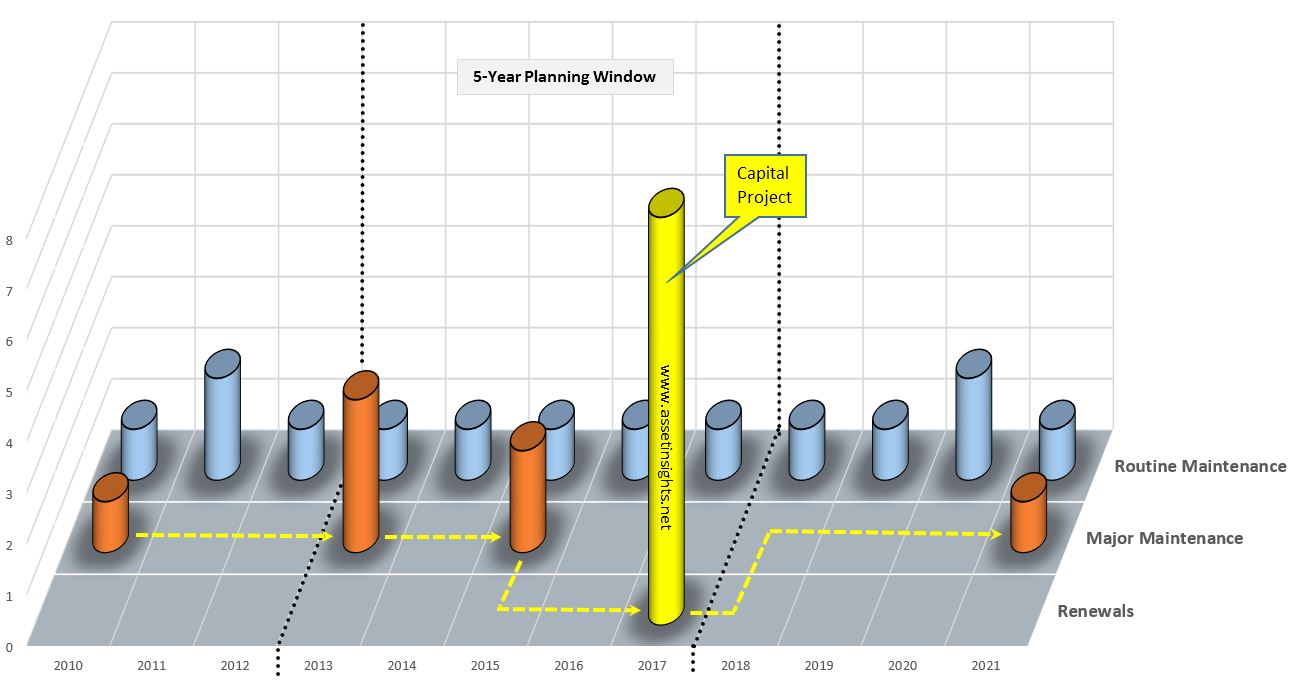 Fig. Routine maintenance tasks (shown in "blue") carried out every year relative to major maintenance tasks (shown in "orange") carried out at less frequent/variable intervals and renewals (shown in "yellow").




Fig. Leaf blowing is an example of a routine maintenance task.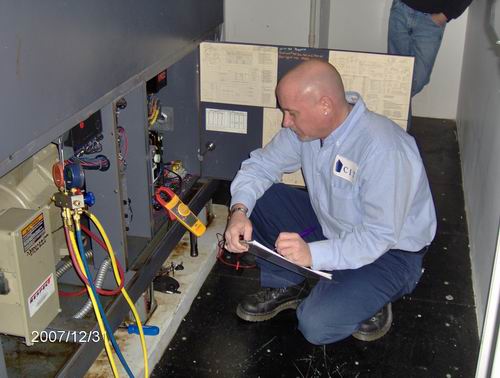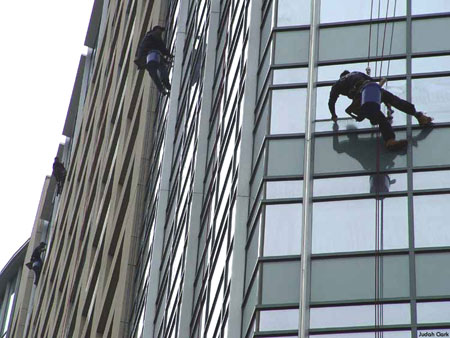 Fig. Boiler Servicing and window washing are routine maintenance tasks.