A documented list of the risks (ie. hazard events) facing an organization, a department within an organzation, an asset class or an individual asset.
---
Purpose of the Risk Register
The risk register is useful in the following ways:
To ensure responsible stewardship
To help manage risk
To demonstrate due diligence

---
Components of the risk Register


A risk register typically includes the following components for each risk hazard:

The risk identification number
The hazard event
The cause (of the event)
The consequences (of the event)
The likelihood (of the event)
The risk score
The risk register may also include the following additional elements:



---
Classification of Risk Registers


Included below are some examples of risk register items

Classification 1: by level.

Enterprise Risks
Asset Risks
Operational Risks
Project Risks
Classification 2: by function

Financial Risks
Social Risks
Environmental Risk
---
Risks by Asset Class


LIsted below are some examples of "events" that could be included in a risk register.
Facilities risks are organized into five categories: a) Asset failure, b) asset degradation, c) asset invasion, d) unexpected human behaviour, and e) misinterpretation by humans.



---
Process or Developing the Risk Register
Listed below are the key steps in developing a risk register: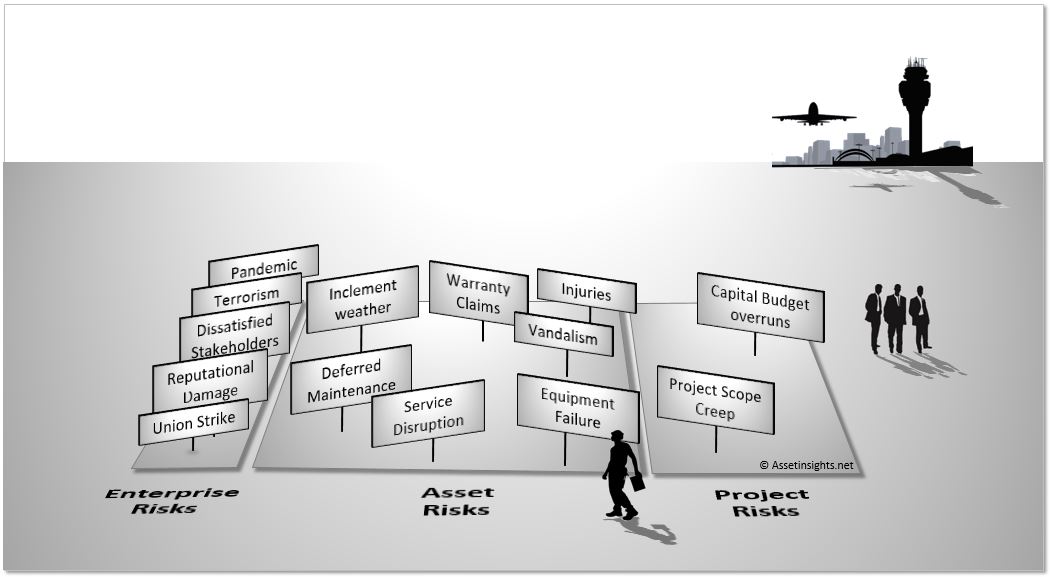 Fig. Different types of risk registers

to

capture enterprise risk, asset risk, project risk and operational risk

.




Fig. Risk-based decision making is at the heart of asset management and this requires mindful consideration of the relationship between the probability of failure (PoF) and the consequences of failure (CoF). The complexities of these correlations can sometimes be captured on a risk matrix.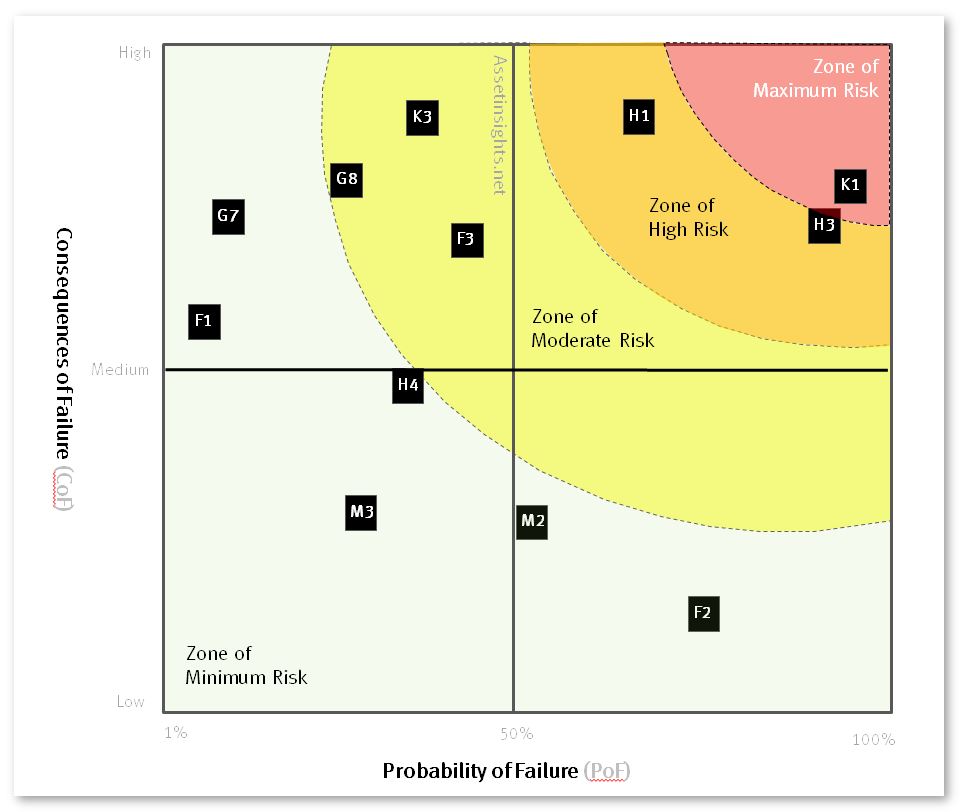 Fig. The relationship between Consequences of Failure (CoF) represented on the vertical (y-axis) and Probability of Failure (PoF) on the horizontal (x-axis) of a criticality/risk matrix.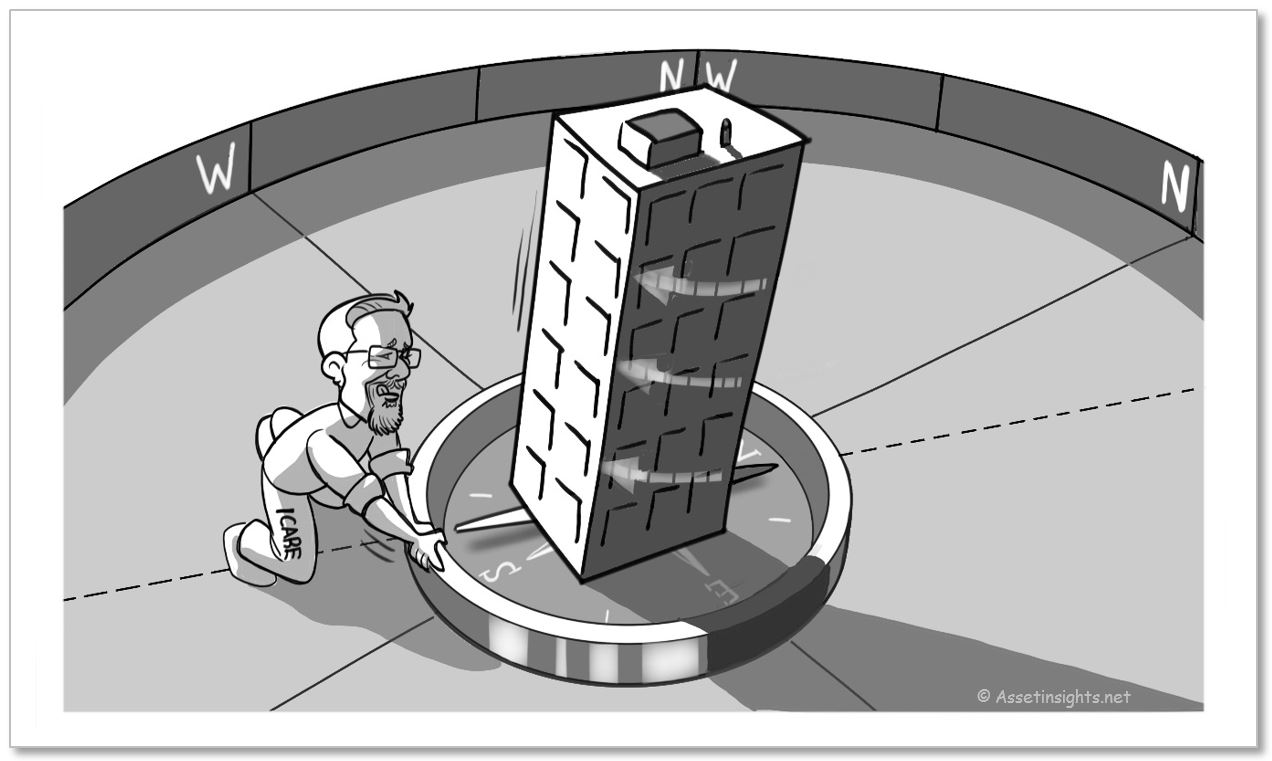 Fig. I. Care is trying to re-align his building's magnetic north to geodetic true north and thereby use his building as a sundial to cast the right shadow and identify all the critical assets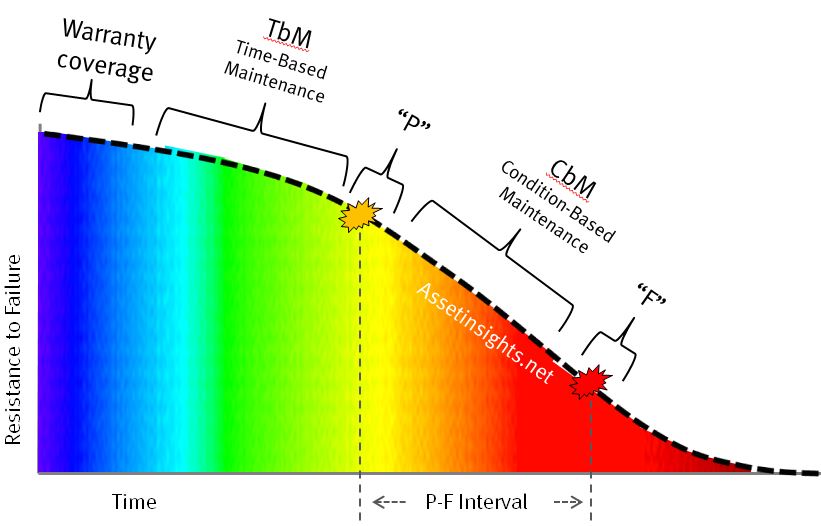 Fig. The risk spectrum extending along the P-F interval to illustrate the varying strategies in the Pre-P and Pre-F periods. For example, a shift from Time-Based Maintenance (TbM) to Condition-Based Maintenance (CbM).




Fig. I. Care is oblivious to the extraordinary events that can totally wipe out his assets and upset the delicate order of things, such as force majeure and acts of God.