One of many types of plans that are developed by organizations to ensure responsible stewardship of their assets.

This plan provides a register of all the different types of risks facing the organization, their likelihood and their impact if they occur. The plan then develops a series of treatments to address each risk.



---
Components of the Plan


Included below are the components of the risk management plan

A. Framework

Risk Principles & Risk Policy
Risk Framework
Risk Philosophy
Risk Management Process
Risk Definitions

B. Risk Identification
C. Risk Analysis
Risk Equations
Consequences Matrix (CoF)
LIkelihood Matrix
Standardized Scoring System
Root Cause Categories
D. Risk Evaluation
Risk Appetite & Risk Tolerance
Risk Criteria
Correlations matrix)
E. Risk Treatment
Risk Mitigation Techniques (Avoid, Reduce, Retain, Share)
Risk monitoring & review (changes in risk over time)
F. Risk Monitoring and Review
---
Attributes of the Plan


Listed below are the primary attributes of an effective risk management plan.

It is aligned with the organizations policies and objectives
It is integrated with the other plans
It has the commitment of top management
It is realistic

---
The Plan in the Hierarchy


The organization's risk management plan occupies one of the central layers of the aspirational-transactional hierarchy.



A. Aspirational Elements




B. Transactional Elements





Fig. Risk-based decision making is at the heart of asset management and this requires mindful consideration of the relationship between the probability of failure (PoF) and the consequences of failure (CoF). The complexities of these correlations can sometimes be captured on a risk matrix.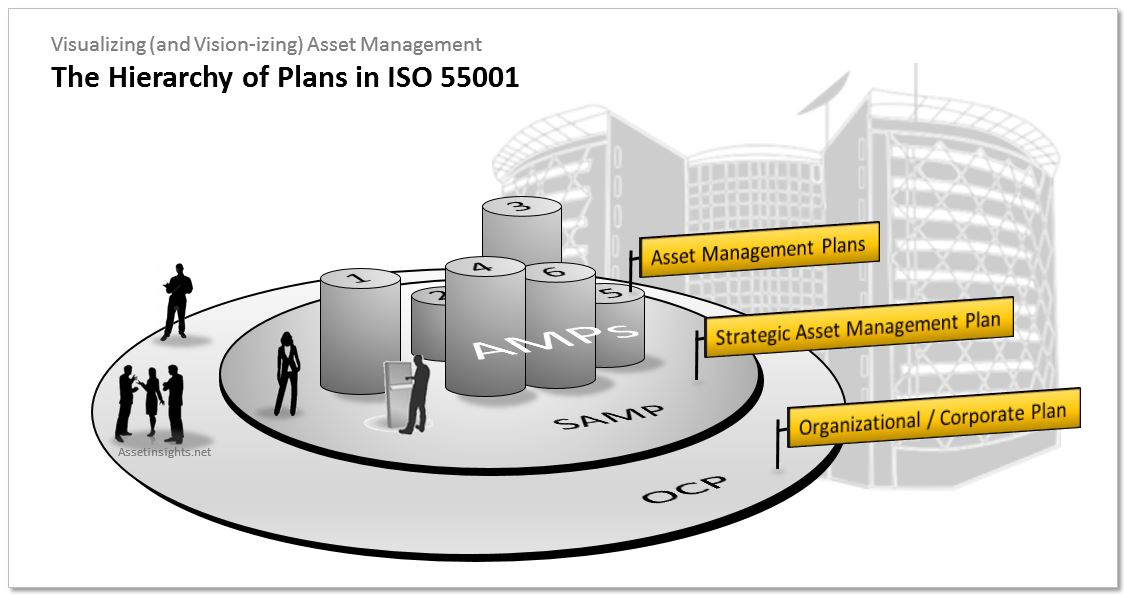 Fig. The hierarchy of plans in ISO 550001 from OCP to SAMP to AMPs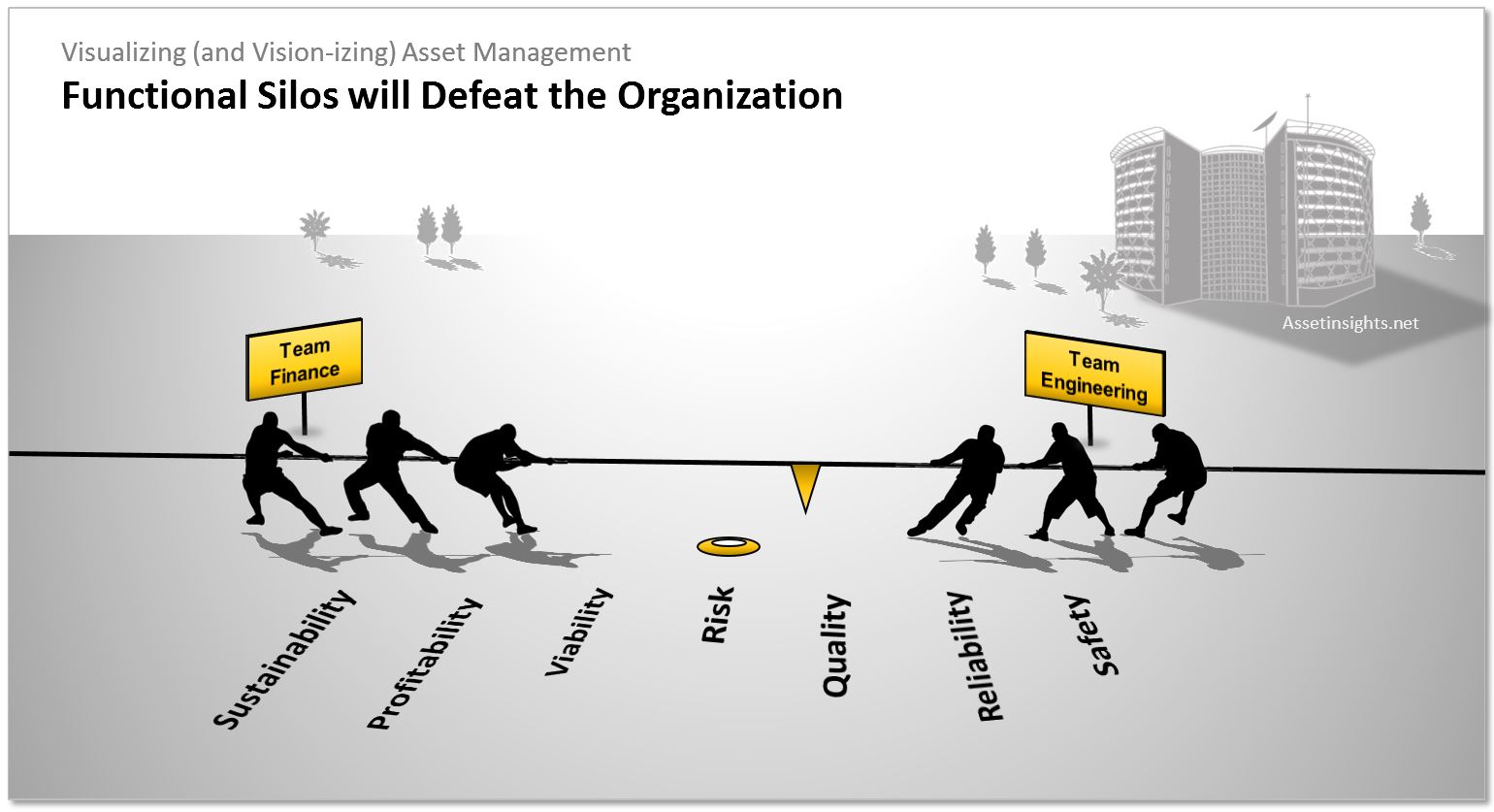 Fig. Functional silos will defeat the organization. Instead: integration, collaboration and alignment are some of the critical success factors.

Fig. Analyzing the approximate 27,0000 words inside ISO 55000/55001 to reveal patterns in the requirements.
Planning features prominently.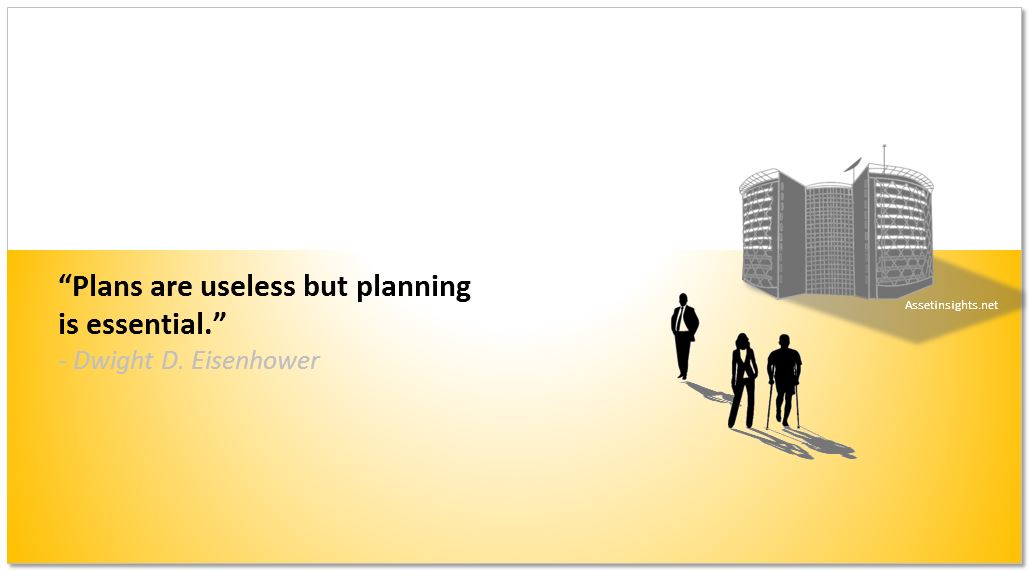 Fig. Planning must be iterative, dynamic and continuous. If it becomes static it starts to look more like an old dusty blueprint rather than a live roadmap.
Fig. The hierarchy of organizational purpose with plans (including the risk management plan) represented as one of the layers.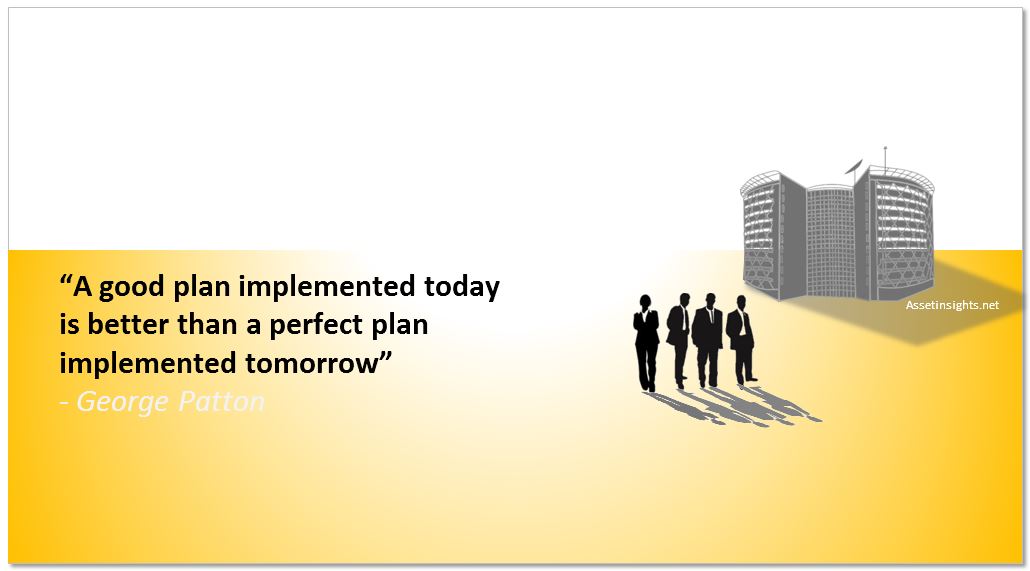 Fig. Some organizations struggle with "paralysis through analysis" (and never feel comfortable to finalize a plan) and others who perhaps fail to "look before you leap" (start too quickly).