---
Process of Risk Management


Listed below are the key steps in the risk management process:

Risk context
Risk Framework and principles
Risk Identification
Risk Analysis
Risk Treatment
Risk Monitoring and Review
---
Risk Identification


Listed below are some of the methods for risk identification



---
Risk Analysis
---
Risk Treatments


ISO 31000:2009 gives a list in order of preference on how to deal with risk:

Avoiding the risk by deciding not to start or continue with the activity that gives rise to the risk
Taking or increasing the risk in order to pursue an opportunity
Removing the risk source
Changing the likelihood
Changing the consequences
Sharing the risk with another party or parties (including contracts and risk financing)
Retaining the risk by informed decision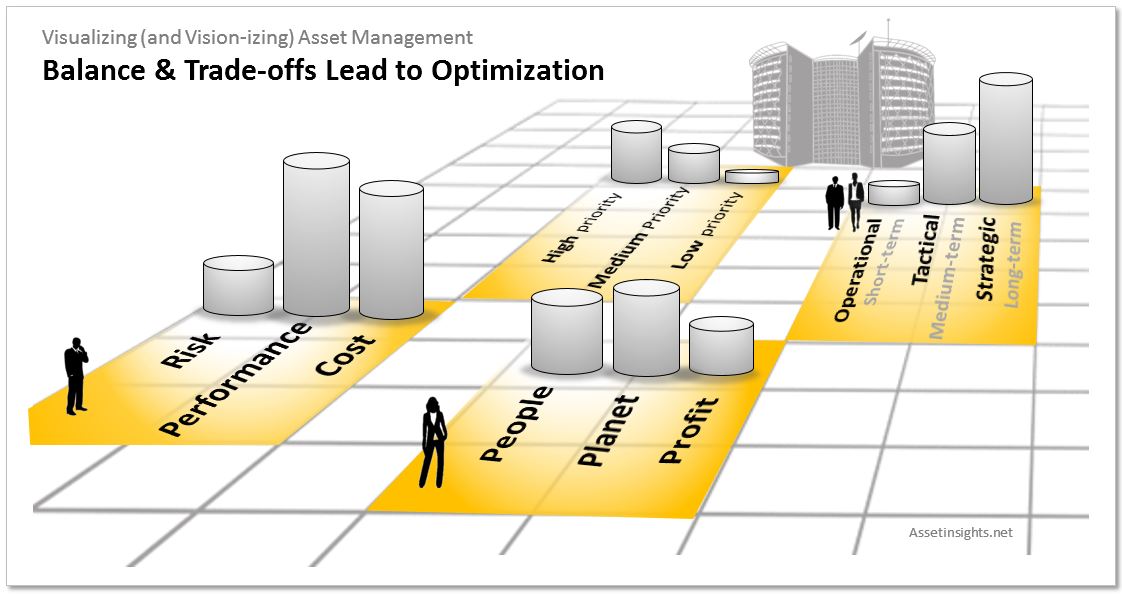 Fig. The principles of ISO 55001 help to ensure that optimization is achieved through mindful balance and measured trade-offs between decision-making criteria.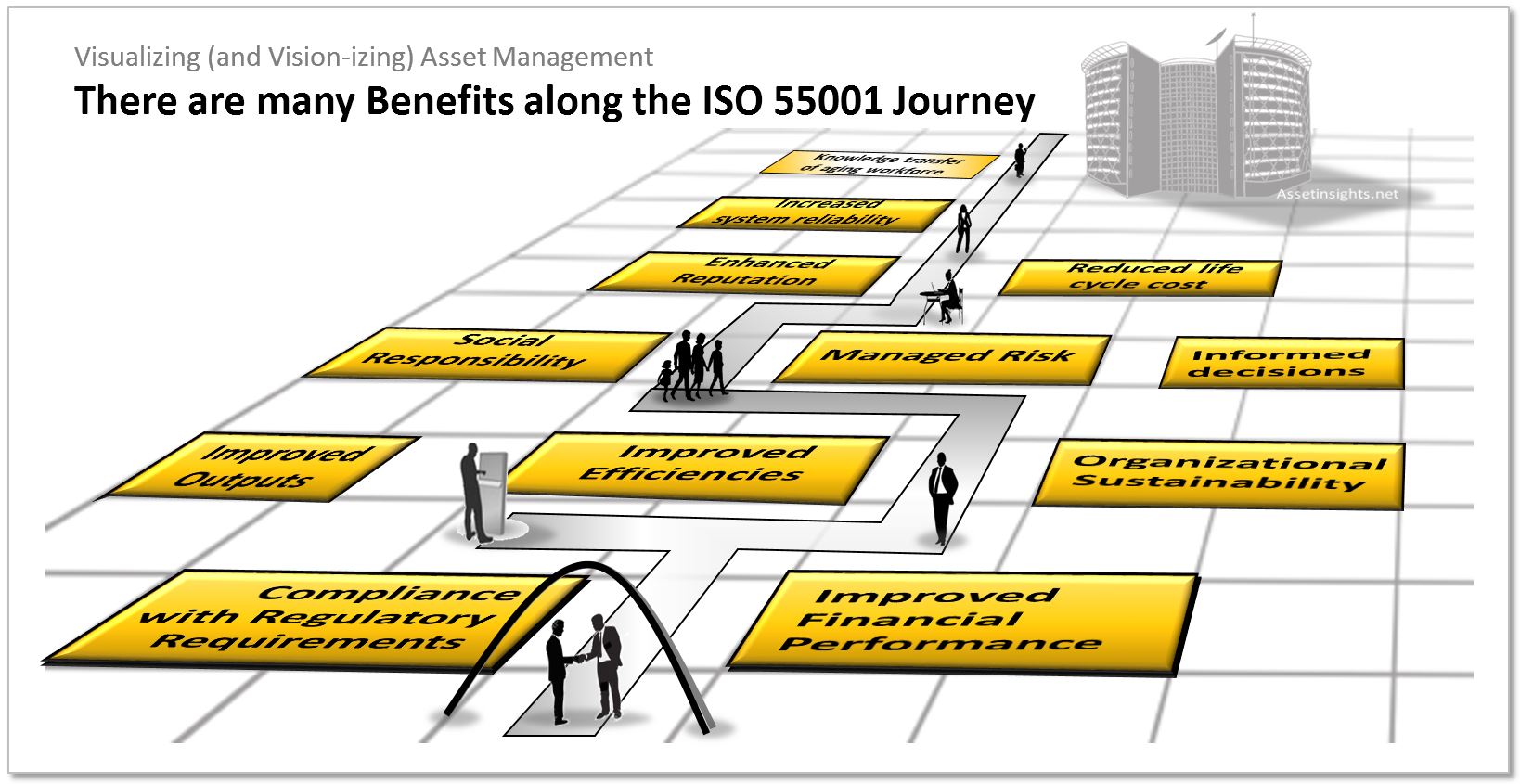 Fig. Risk management is one of the many benefits of implementing an asset management system in accordance with the requirements of ISO 55001.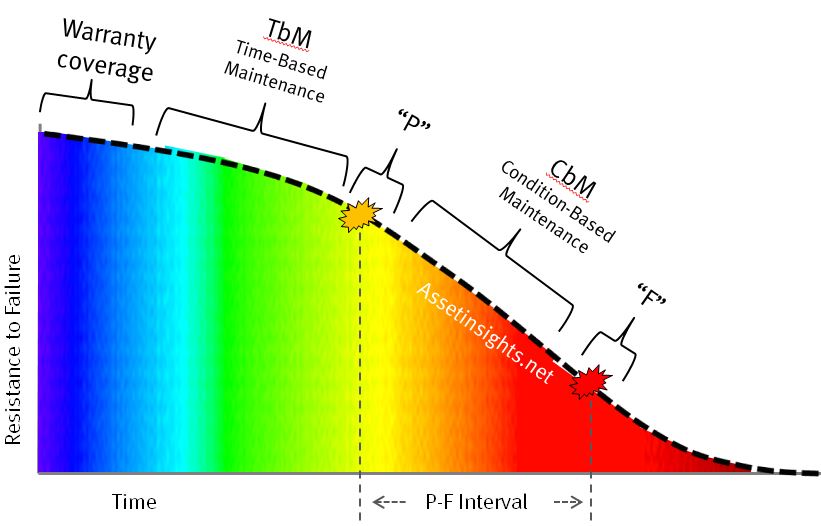 Fig. The risk spectrum extending along the P-F interval to illustrate the varying strategies in the Pre-P and Pre-F periods. For example, a shift from Time-Based Maintenance (TbM) to Condition-Based Maintenance (CbM).




Fig. I. Care is oblivious to the extraordinary events that can totally wipe out his assets and upset the delicate order of things, such as force majeure, acts of God (earthquakes, lightning storms, floods, fires, etc), lawsuits arising from slip-trip-and-fall injuries, environmental contamination, etc. He needs a risk register for his buildings so that he can get a line-of-sight on his risk management plan, prioritize work and keep a proper perspective on it all.
---
See also:

---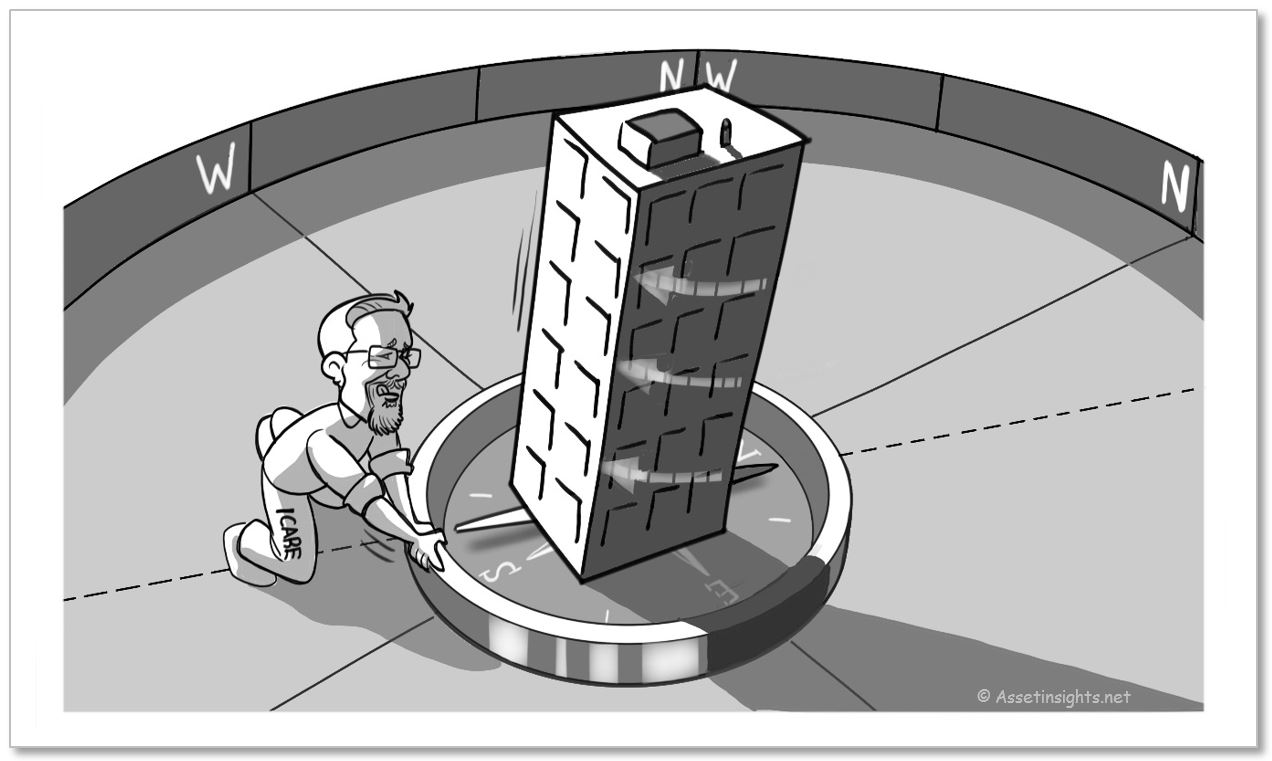 Fig. I. Care is trying to re-align his building's magnetic north to geodetic true north and thereby use his building as a sundial to cast the right shadow and identify all the critical assets

.






Fig. Correlation of the Facility Condition Index (FCI) and the Extended Facility Condition Index (EFCI) to establish levels of risk and to make reinvestment decisions.