Risk is defined as "the effect of uncertainty on objectives" (ISO 55000).

Uncertainty for which the probability distribution is known.


In asset management, risk is the consequences of failure (CoF) multiplied by the probability of failure (PoF).

The quantitative and qualitative expression of possible loss that considers both the probability that an event will occur and the consequence of that event.

Risk analysis is the study to determine the outcomes of decisions along with their probabilities.

Under the ISO 31000:2009, the word "risk" to refer to positive possibilities as well as negative ones.



---
Risk Management Process


Listed below are the key steps in the risk management process:

Risk Context
Risk Framework
Risk Identification
Risk Analysis
Risk Treatment
Risk Monitoring & Review

---
Levels of risk


Listed below are the four primary levels at which resides within an organization.

Enterprise/Strategic Risk
Asset Risk
Operational Risk
Project Risk
---
Risk Architecture


Listed below are the key elements of a risk architecture:

---
Classification of Risk Levels
Listed below are some methods of classification of risk levels:

---
Management of Risk

Fig. Risk-based decision making is at the heart of asset management and this requires mindful consideration of the relationship between the probability of failure (PoF) and the consequences of failure (CoF). The complexities of these correlations can sometimes be captured on a risk matrix.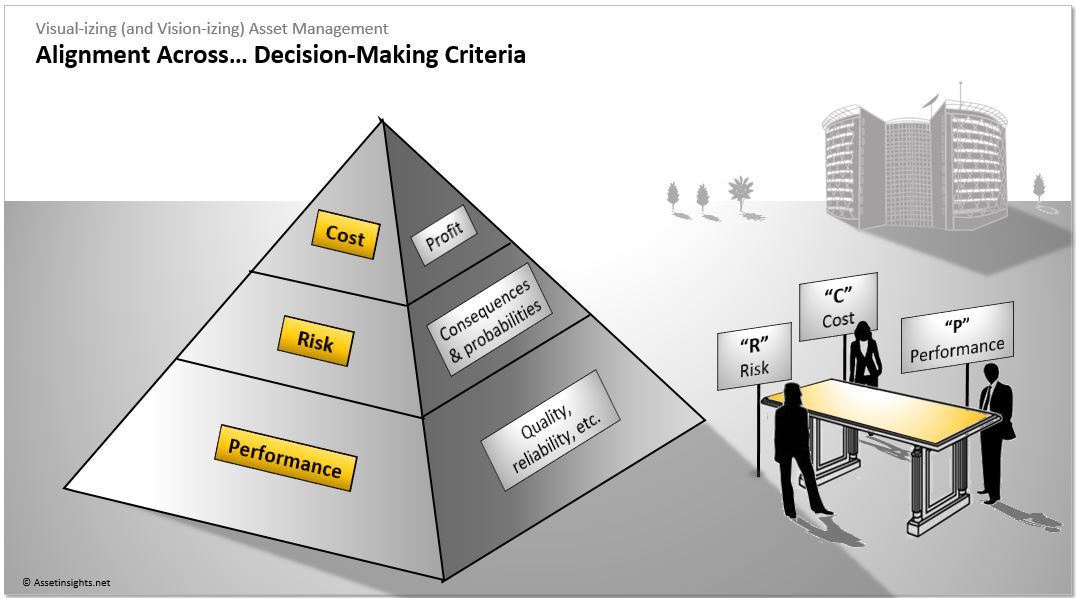 Fig. Alignment across different decision-making criteria (such as risk, cost and performance) is required for ISO 55000 conformity.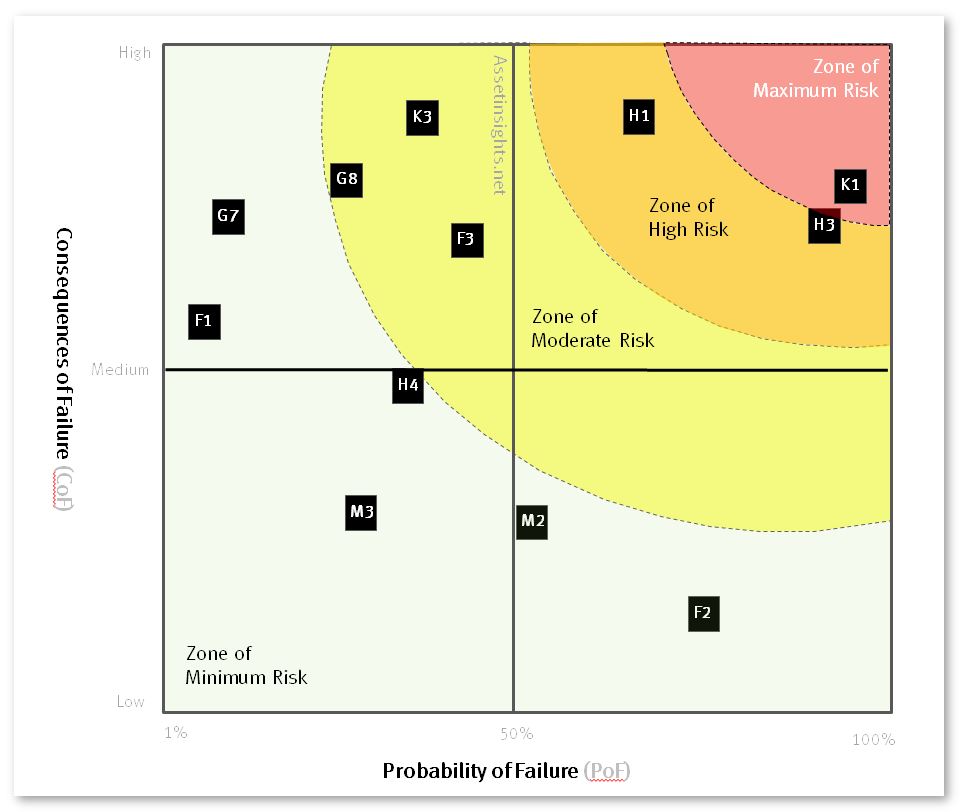 Fig. The relationship between Consequences of Failure (CoF) represented on the vertical (y-axis) and Probability of Failure (PoF) on the horizontal (x-axis) of a criticality/risk matrix.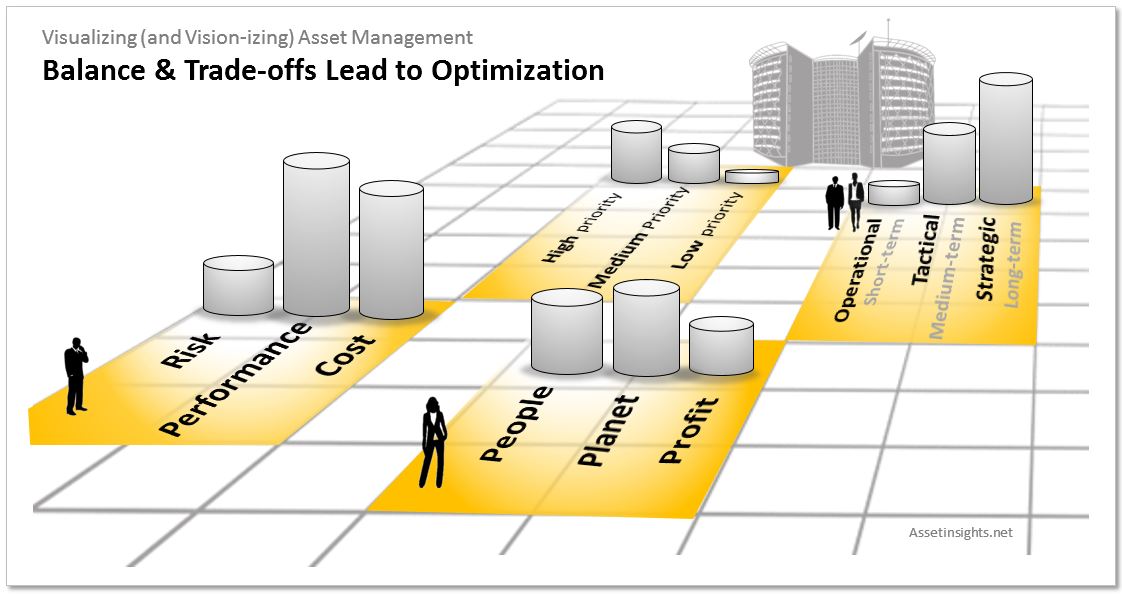 Fig. The principles of ISO 55001 help to ensure that optimization is achieved through mindful balance and measured trade-offs between decision-making criteria.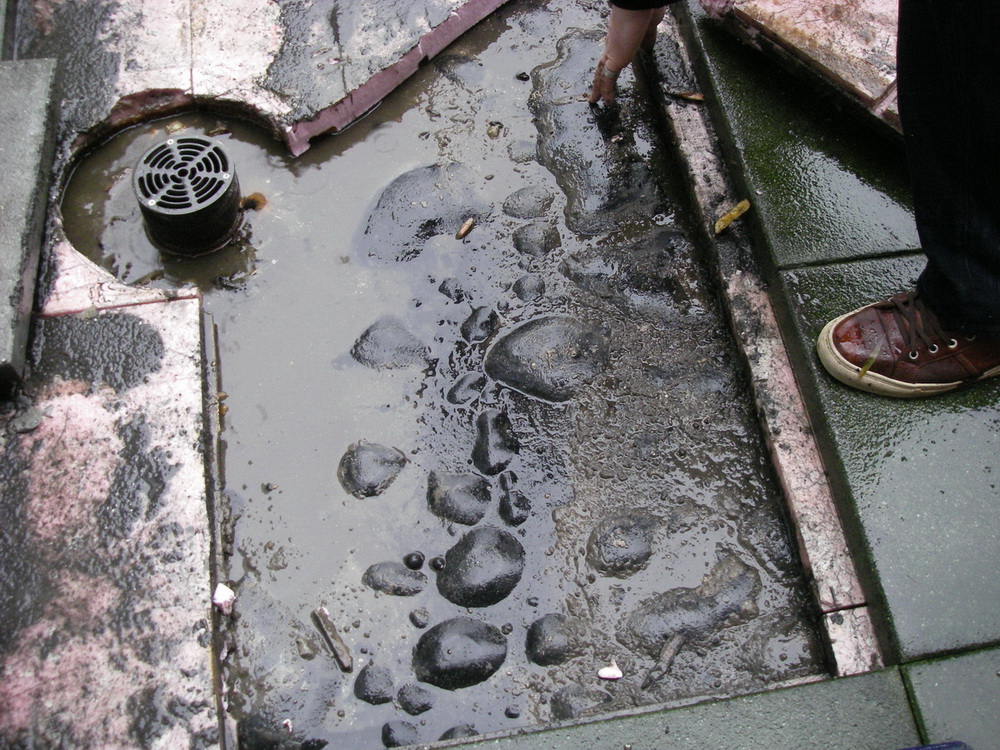 F

ig. Blistering in a polyurethane roof assembly.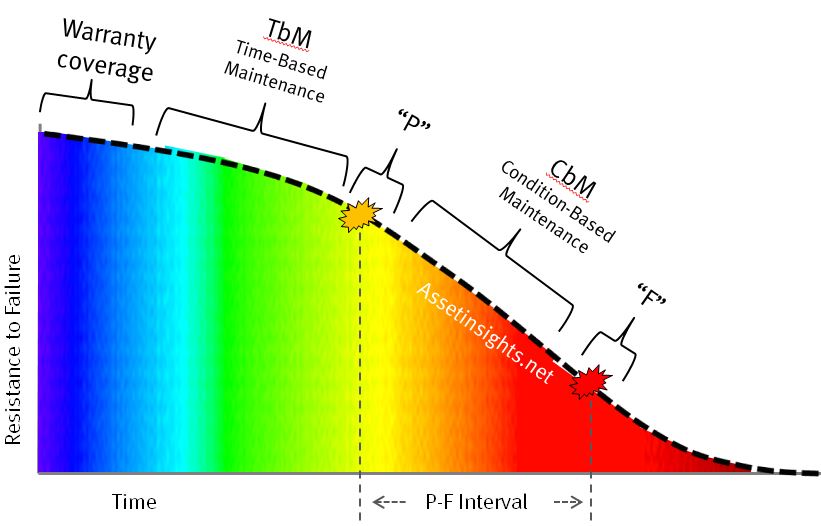 Fig. The risk spectrum extending along the P-F interval to illustrate the varying strategies in the Pre-P and Pre-F periods. For example, a shift from Time-Based Maintenance (TbM) to Condition-Based Maintenance (CbM).