---
See also:
Compare with:
Seismic Retrofit
Boiler-and-Tank Retrofit
Copper-to-Pex Retrofit
T12-to-T8-to-T5 Lighting Retrofit
CFL-to-LED Lighting Retrofit

PVC Encapsulated Cylinder Retrofit
Sprinkler Head Retrofit
Emergency Telephone Retrofit
DDC Retrofit
---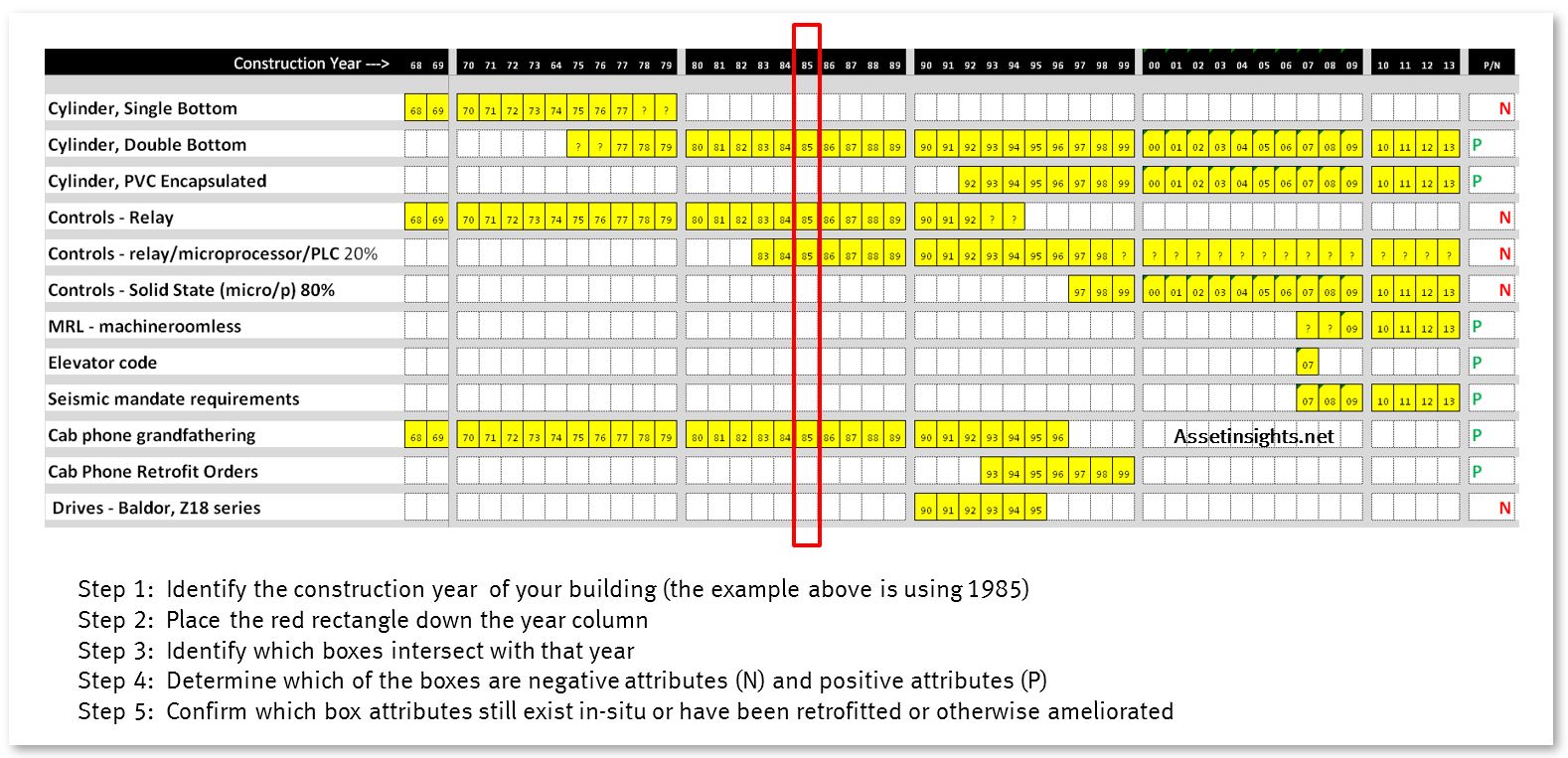 Fig. Expert system by cohort to identify obsolescence of elevator components.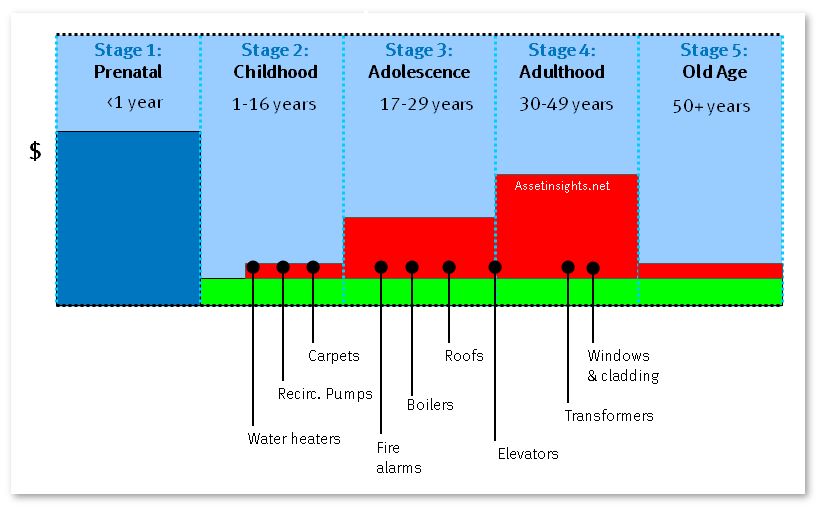 Fig. Examples of some types of projects that are considered normal during each of the lifecycle stages.

Elevator modernization typically occurs during the adolescence life stage (17-29 years) and, occassionaly also during the adulthood life stage (30-49 years)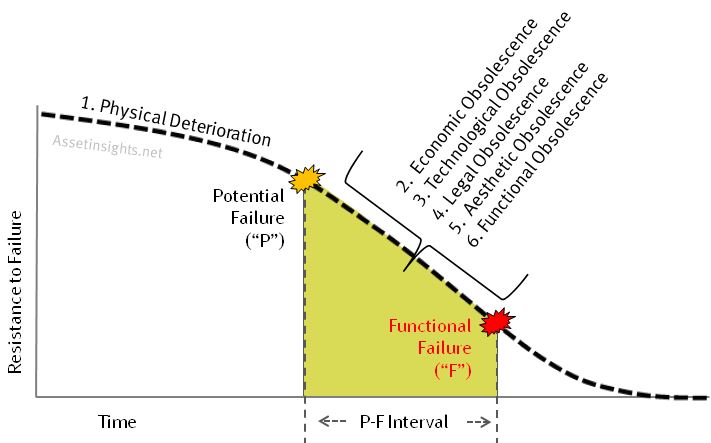 Fig. Elevator modernization is driven principally by technological obsolescence.