The actual (or projected) funds in the reserve account, as of a particular point in time, typically at a fiscal year end, that the owner group has identified for use to defray to the future replacement of the major reserve components.

The reserve balance is a reflection of the accrued funds, based on previous funding levels combined with the current funding level.

The reserve balance is reflected on the monthly balance sheet in the financial statements.

Depending on the month in question, the reserve balance may coincide with the: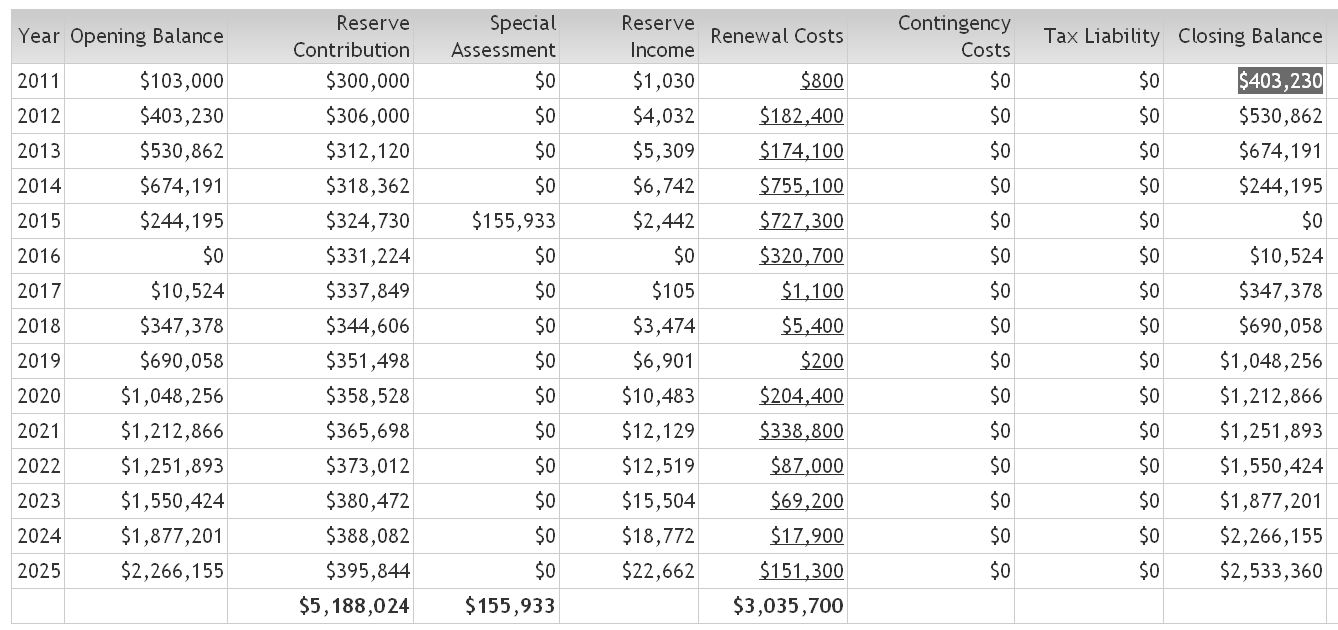 Fig. Cash flow table indicating reserve balance.



Fig. I. Care is trying to ensure that inflows match outflows, but this requires agreement on long-range stewardship, cooperation and teamwork.



Fig. Is "I. Care" is trying to raise funding levels, but this may be faster than the owners can sustain.