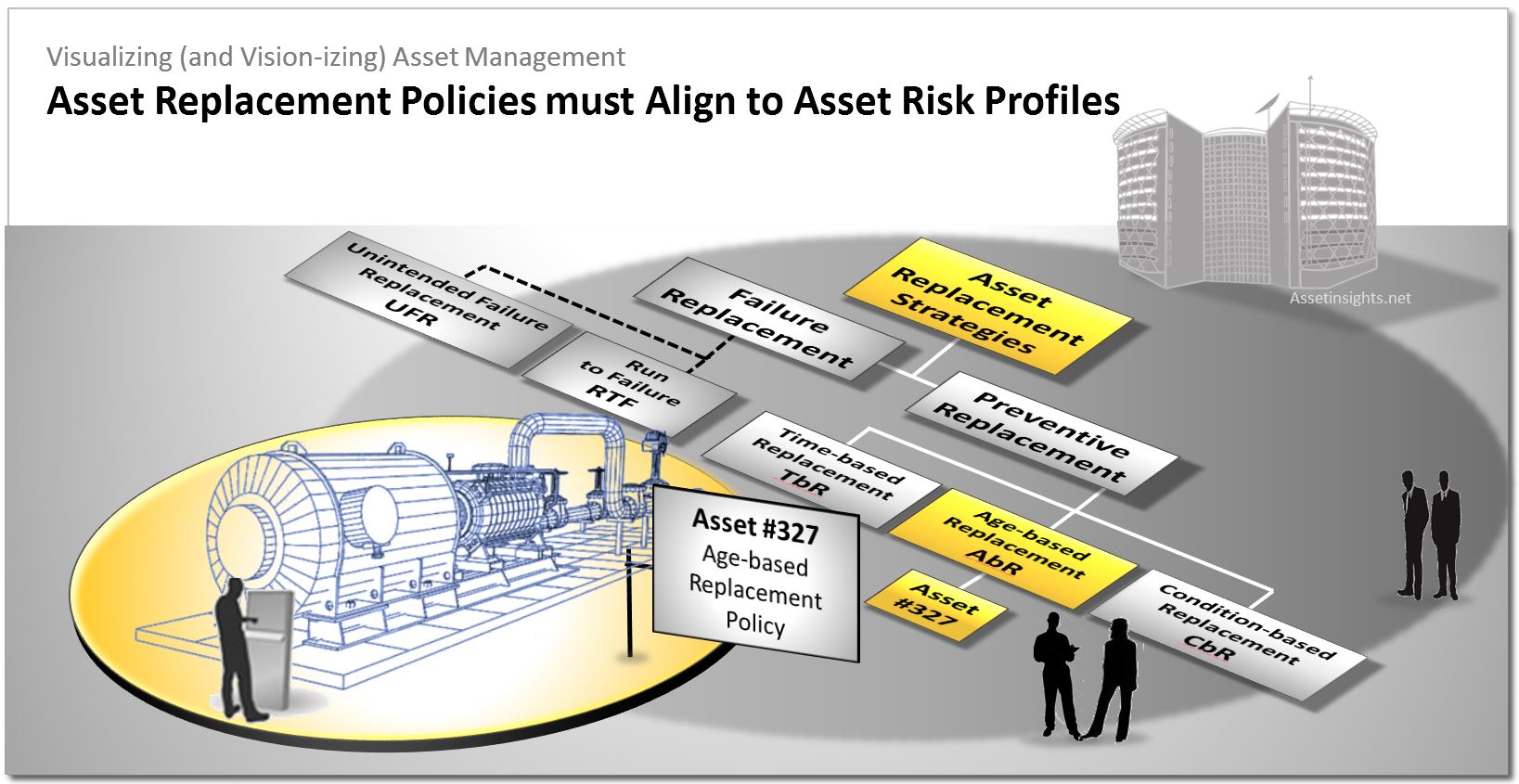 Fig. Asset replacement policies must align to asset risk profiles in order to achieve optimization and satisfy ISO 55001 requirements.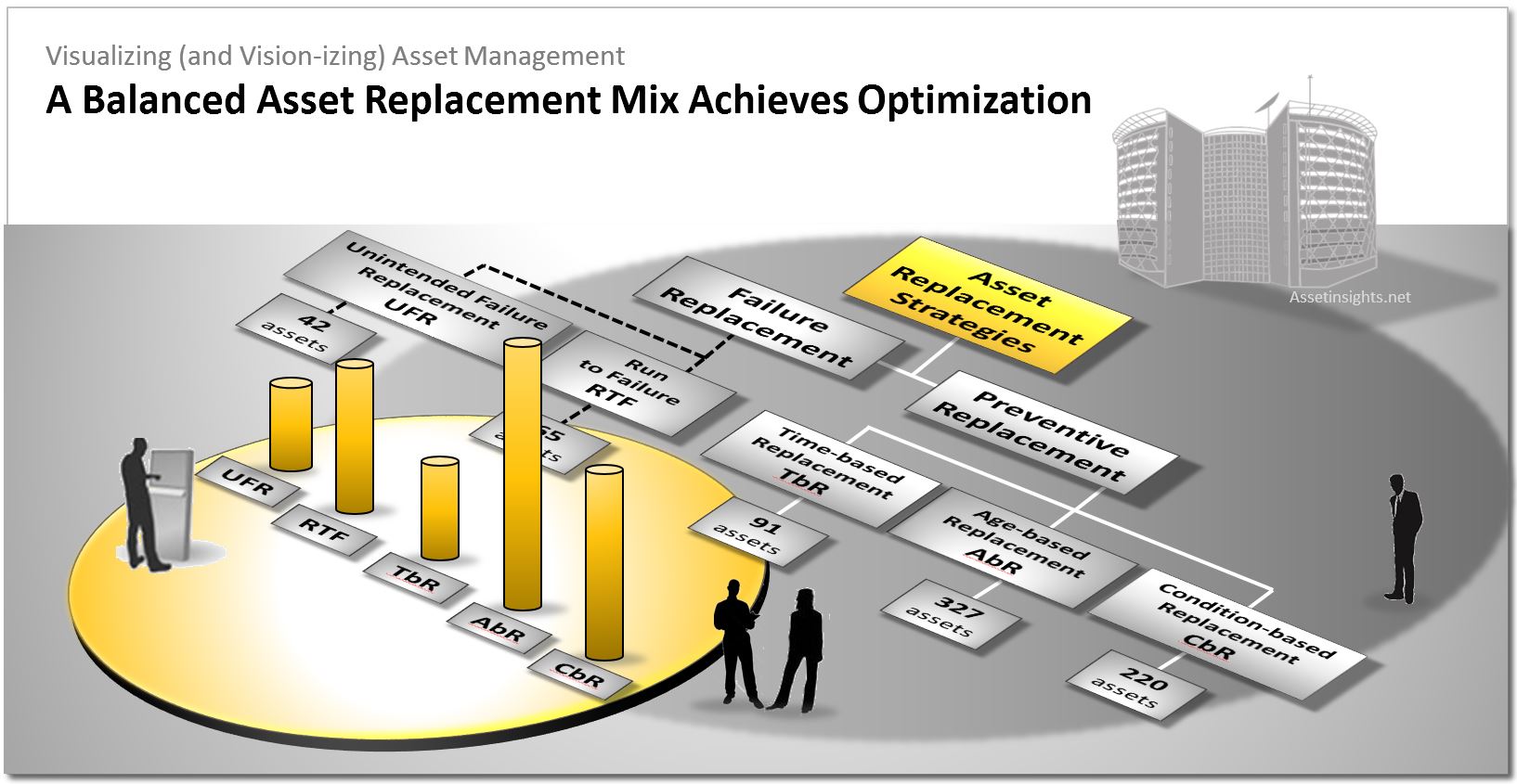 Fig. A balanced asset replacement mix helps the organization to achieve optimization in conformity with ISO 55001 principles.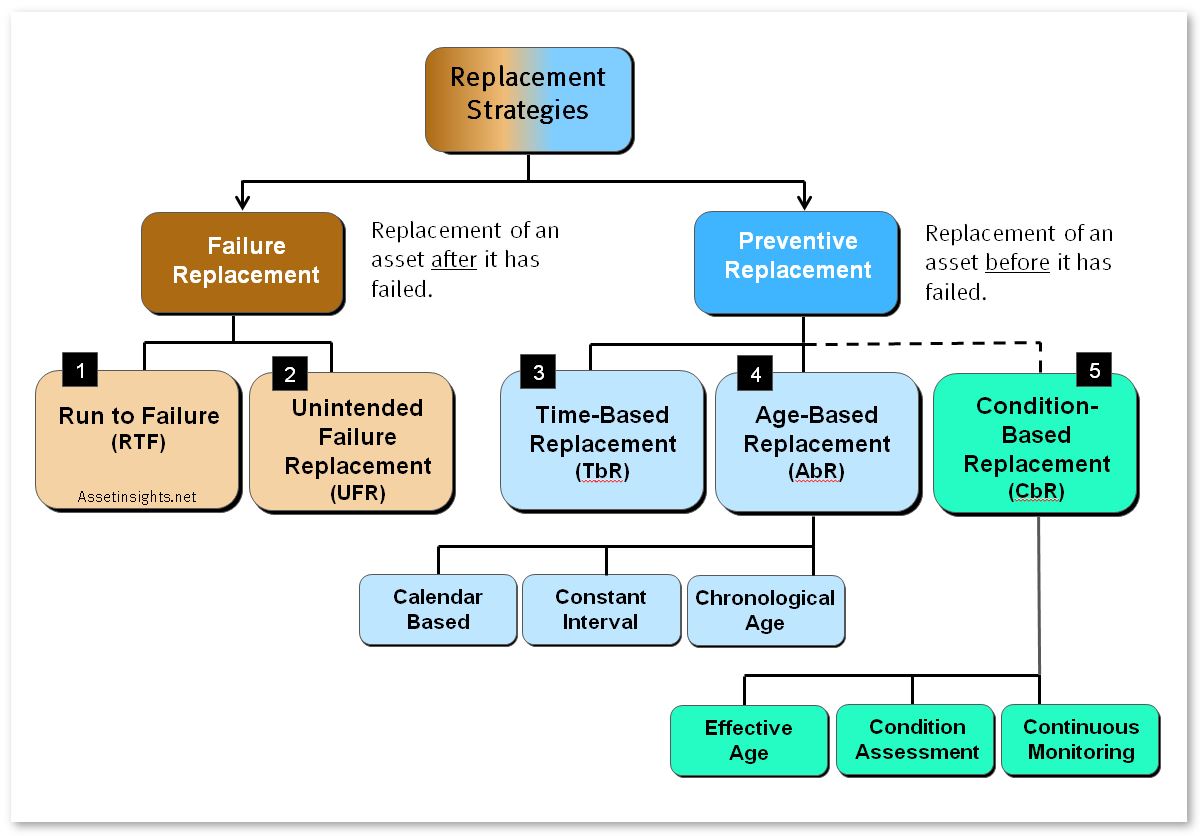 Fig. Network diagram of alternative asset replacement policies.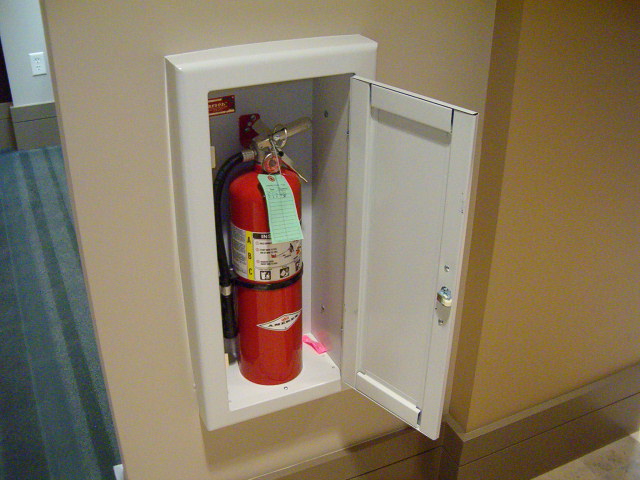 Fig. Fire extinguishers are a bounded asset that must be replaced on fixed time intervals under an age replacement policy.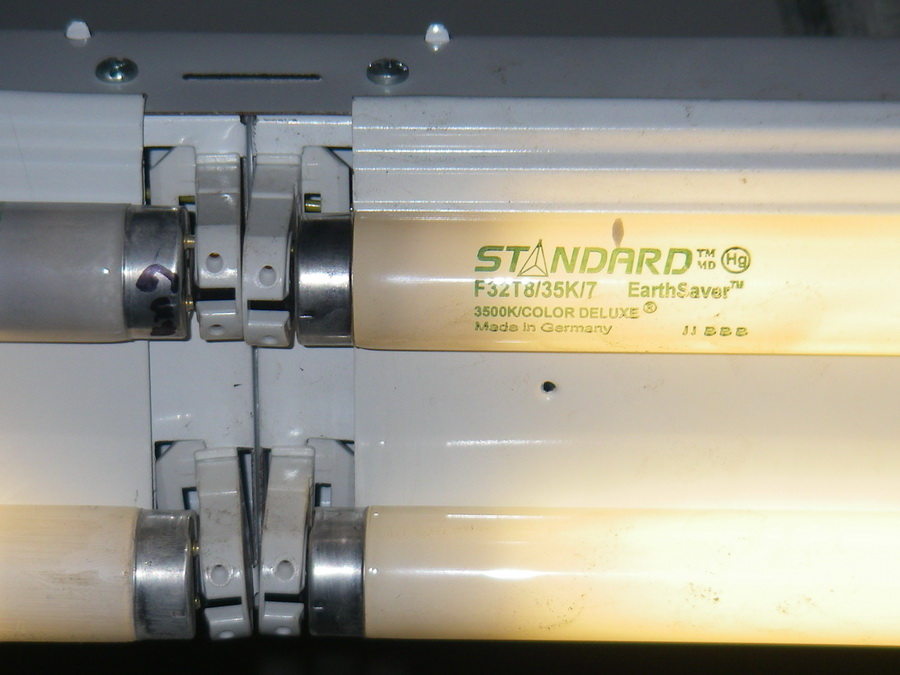 Fig. Light fixtures are a low capitalization asset that are usually replaced under a Block Replacement Policy (BRP).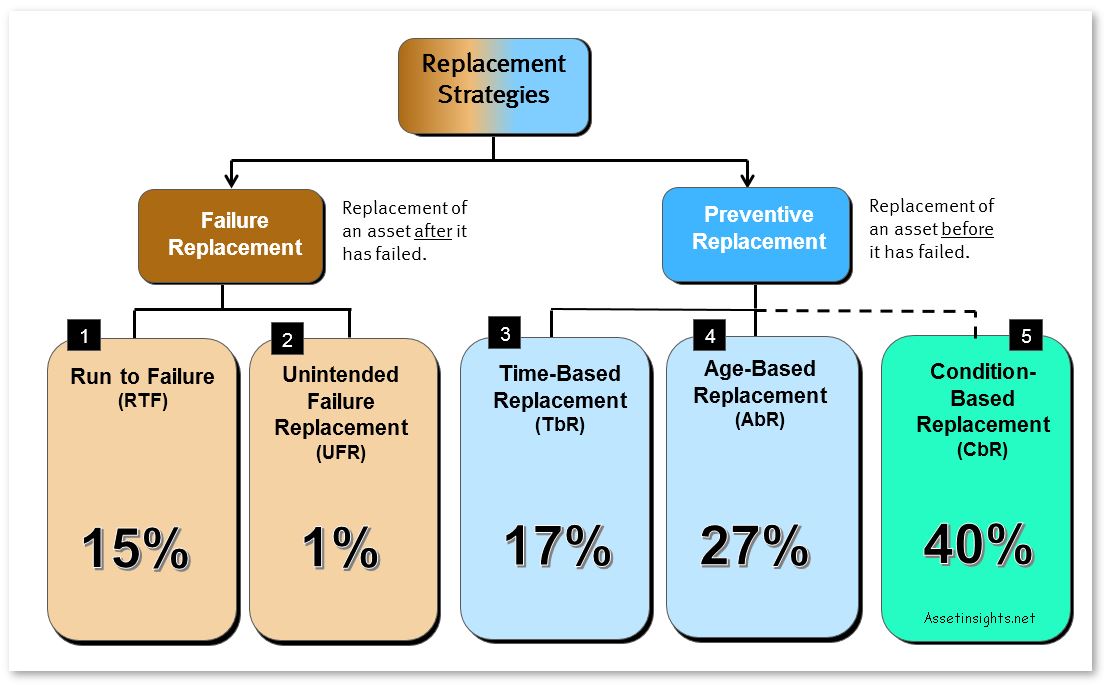 Fig. Sample distribution of the percentage of assets under each of the five replacement strategies - ie., the replacement mix.