To restore the functionality of an asset by replacing a component of an asset or putting together what is torn, broken or otherwise degraded.

The term is relative as it carries different meanings in different contexts and for different owner groups.

---
Attributes
Included below are some of the principal attributes of a a repair rather than some other form of action taken.
---
Types of Repair
Listed below are some of the different types of repair strategies:
Additional information on each of these types of repair can be found on their respective pages of this asset management learning environment.
---
Analysis
Included below are some of the analytical tools and measure for understanding repairs and their impact on the stewardship of the assets:
---
Management Principles


Mitigation of repair costs can be controlled through the following:

Care of the asset with the necessary and sufficient maintenance.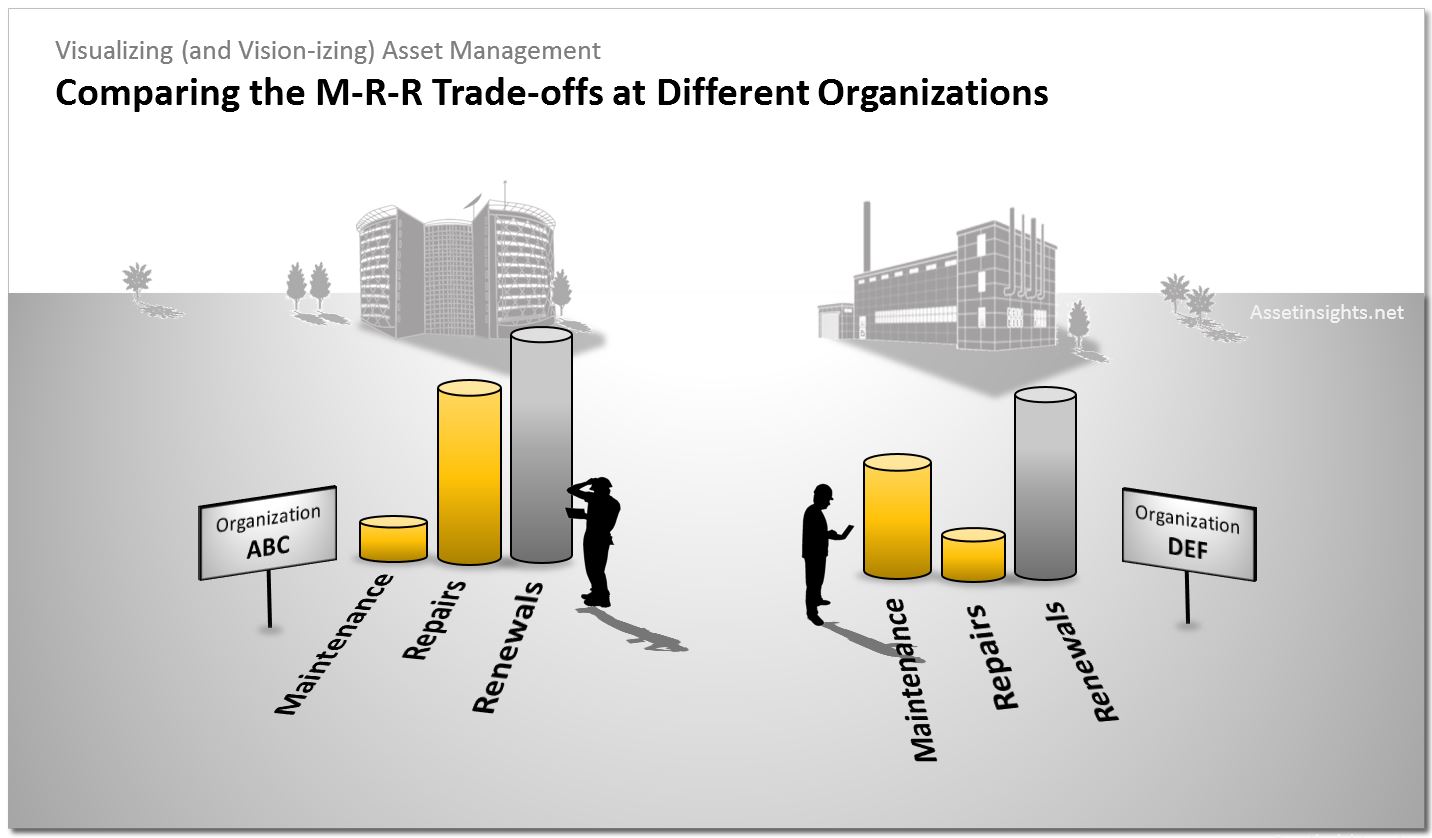 Fig. Comparing the Maintenance-Repair-Renewal (MRR) trade-offs at different organizations.
As maintenance quality and effort increases so too does the frequency and scope of repairs decrease - however, there is a point of diminishing returns. Do you know where your balance is?
Fig. Alignment between Maintenance, Repairs and Renewals will help the organization find the optimal MRR ratio.

Fig. Examples of deficient conditions to be repaired.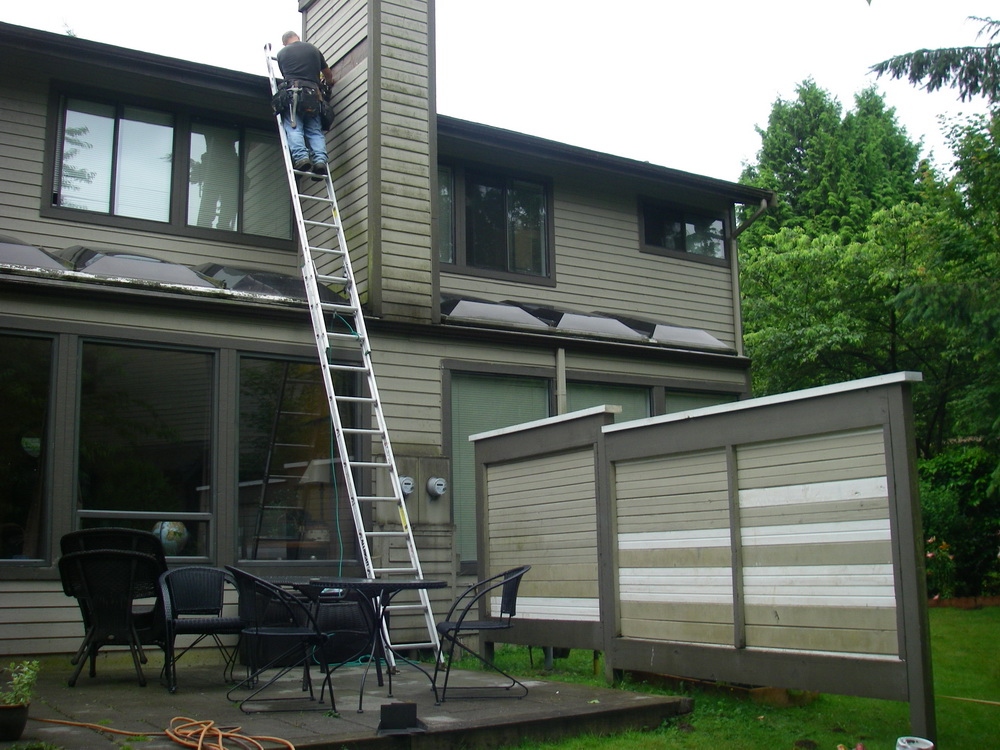 Fig. Localized replacement of exterior boards can be considered an example of a major repair project.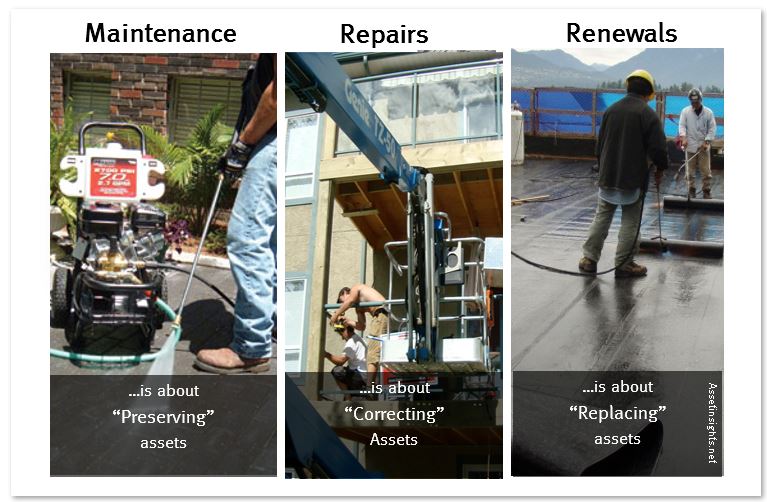 Fig. Correlation of repairs to maintenance and renewals.