The replacement of an asset, typically in connection with the end of its useful life in the form of a capital project.
Renewal may either occur when an asset has either:

---
Attributes




Listed below are some of the key attributes of a capital project

:



---
Examples


Listed below are some examples of renewal projects:

Renewal or replacement of worn out components of a building is a normal part of a building's aging process.
These renewal projects can be significant in terms of cost,
complexity, and the level of effort required to manage the process.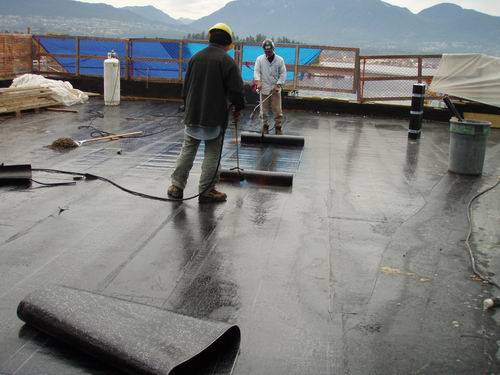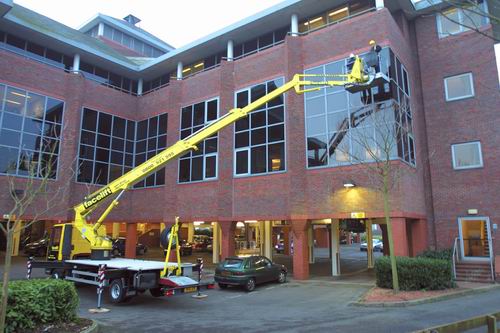 Fig.

Flat roof renewal

. Sealant renewal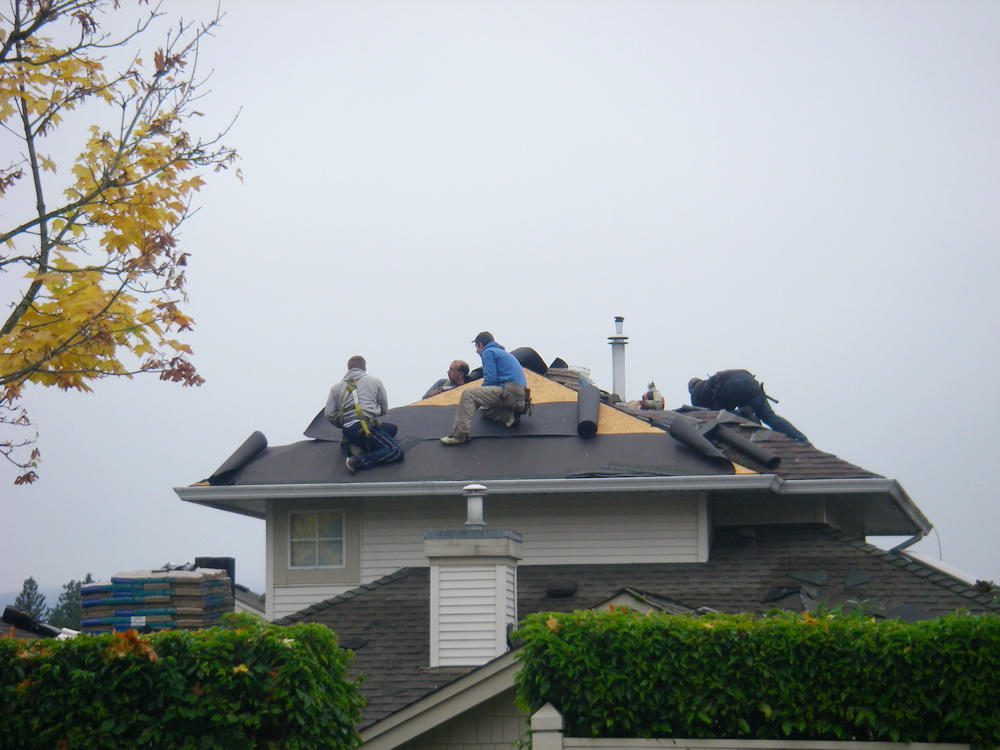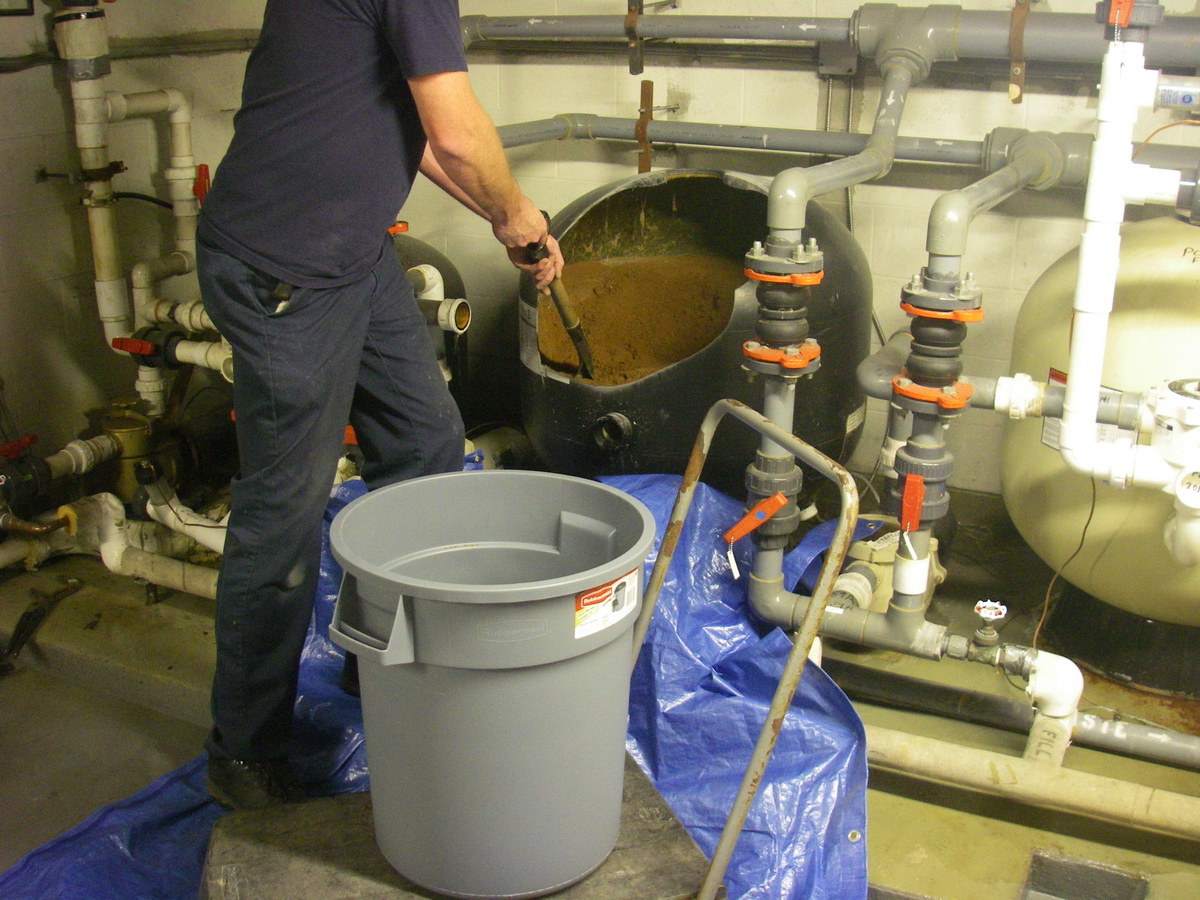 Fig. Sloped roof renewal. Sand filter replacement.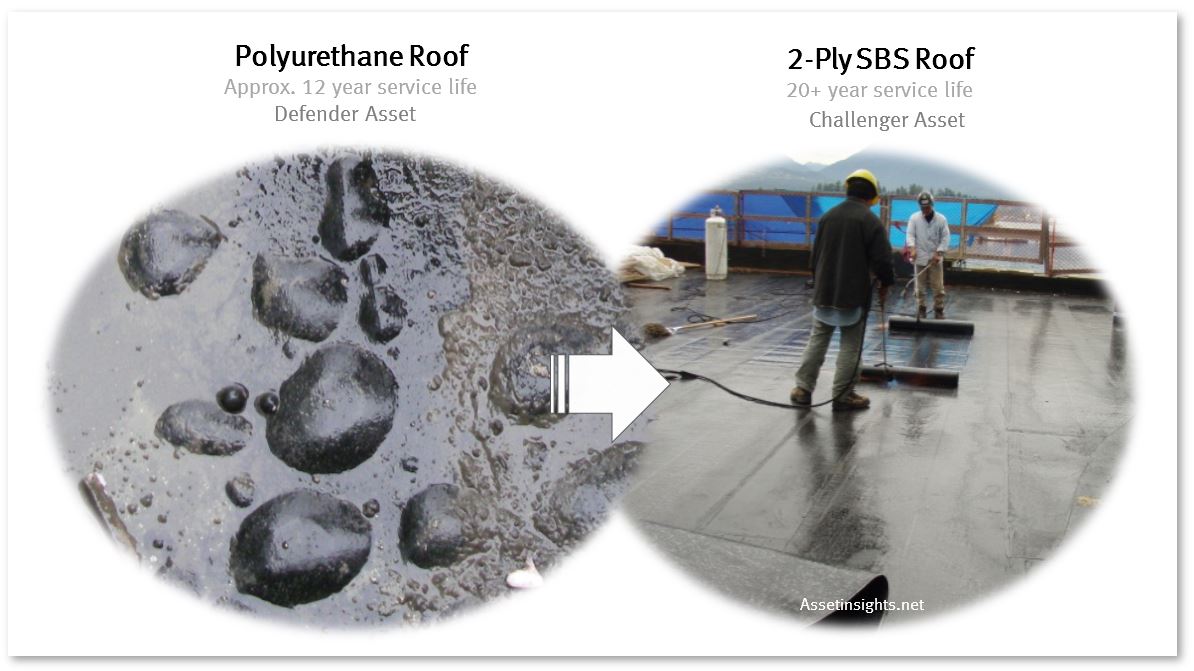 Fig. Polyurethane roof (12 year life) replaced with upgraded SBS roof (20 year life).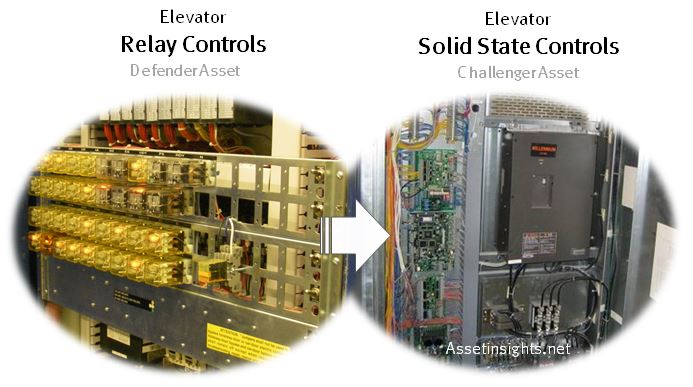 Fig. Elevator relay controls replaced with elevator solid state controls.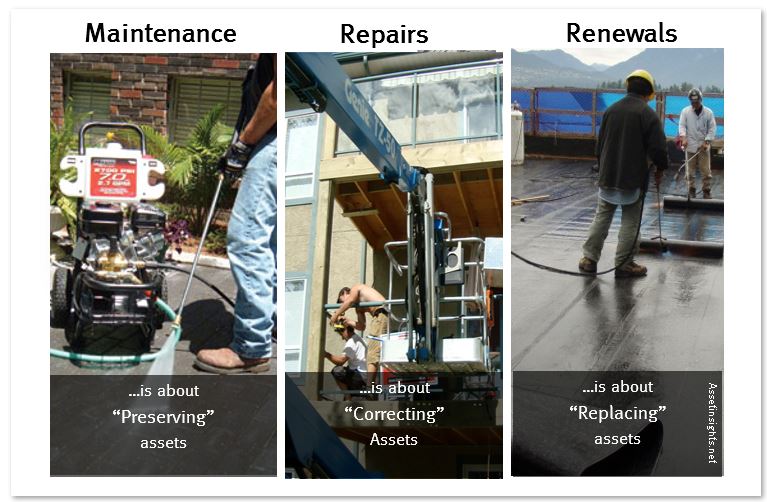 Fig. Correlation of maintenance, repairs and renewals.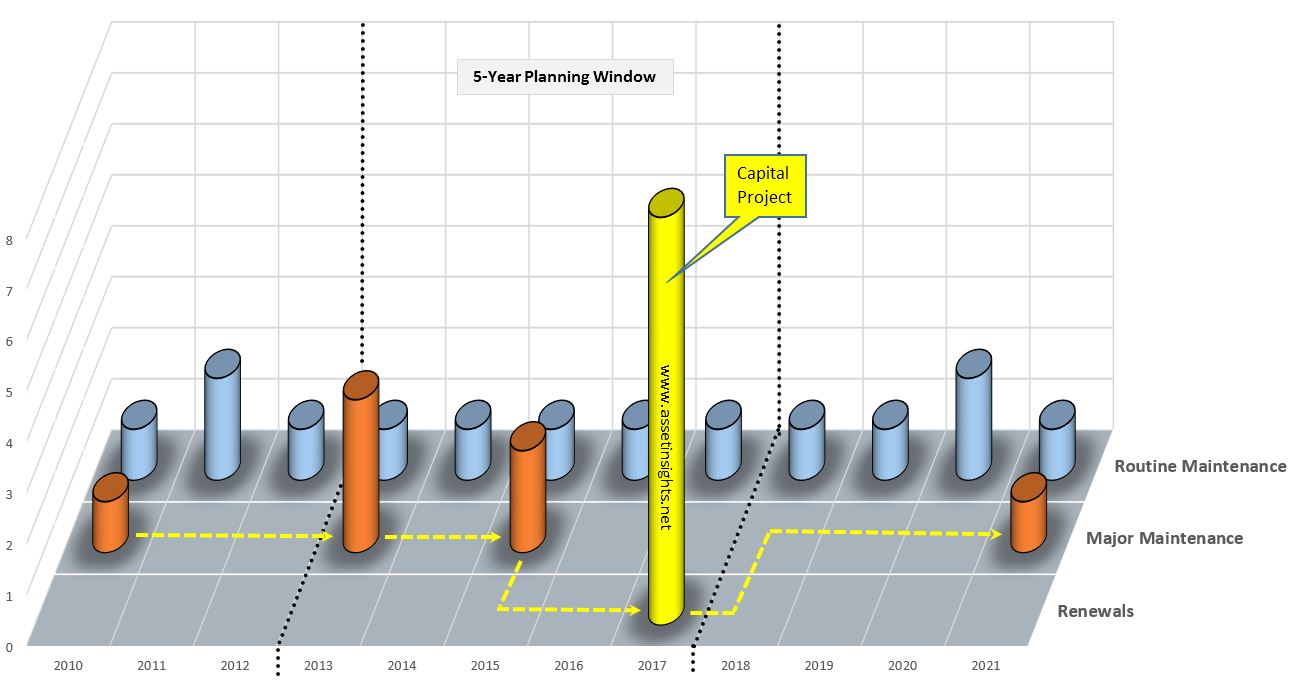 Fig. Multi-year strategic planning and lead period to a capital project (shown in "yellow").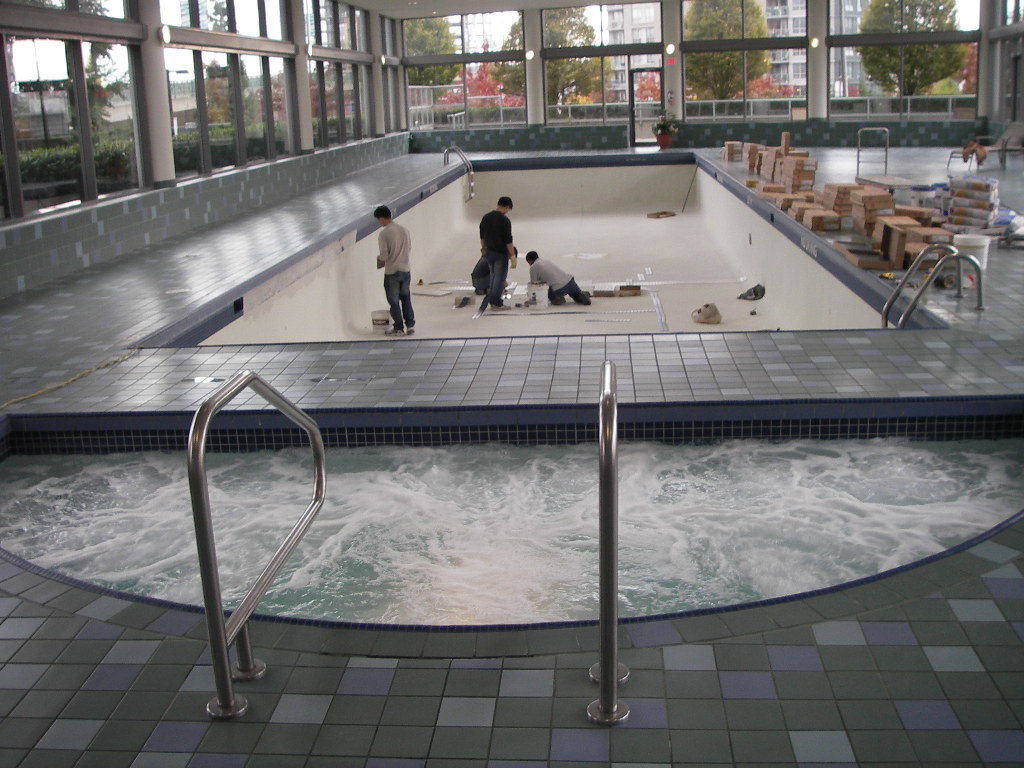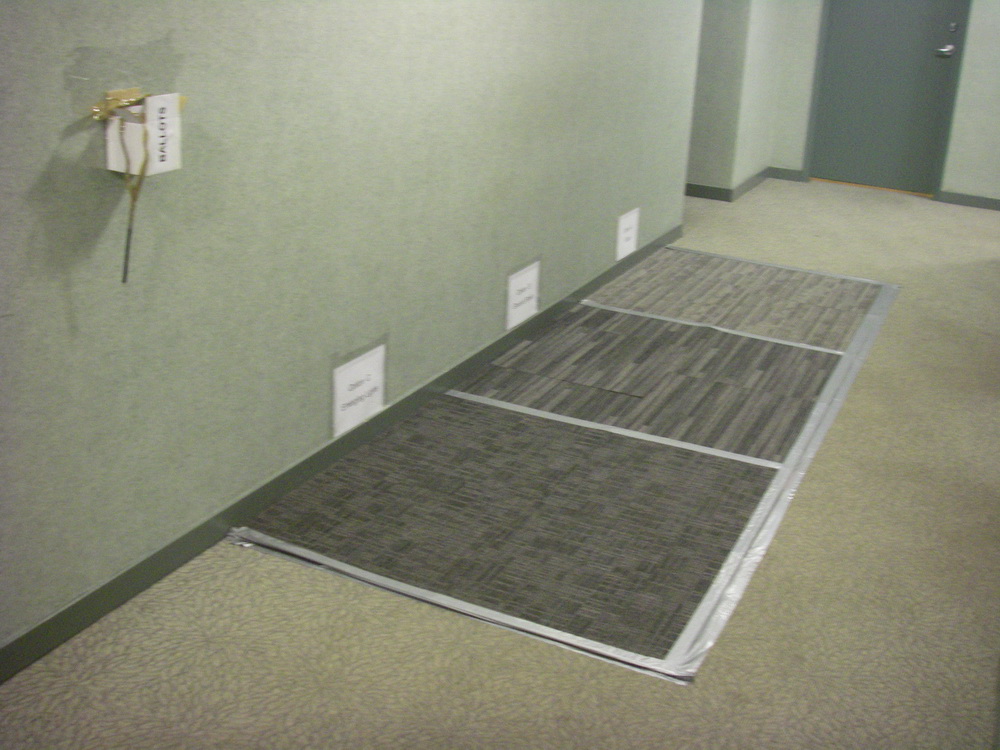 Fig. Left: Pool tank resurfacing

; Right:

hallway carpet renewal.