The annual funding level for future renewal of the assets within an asset class which is expressed as percentage of the class/system replaceent cost (eg. building replacement cost)
---
Reinvestment Rate by Sector
Listed below are each of the primary sectors:
Care Sector
Hospitality Sector
Industrial Sector
---
Reinvestment Rate by Facility Age

The Age-Reinvestment Matrix provides the correlation between age of a facility and the reinvestment rate.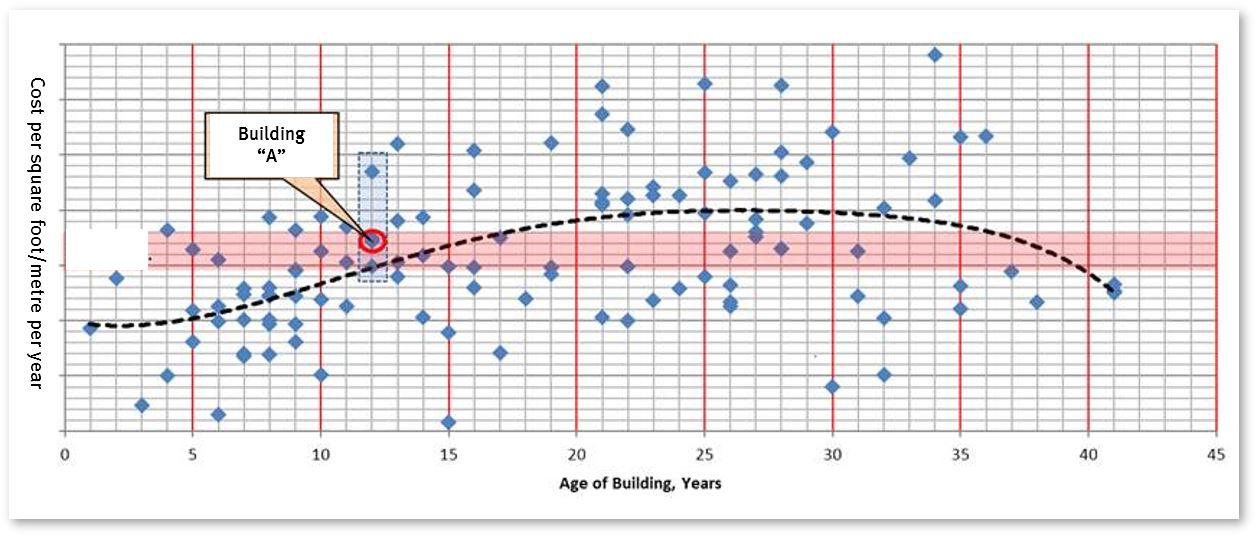 Fig. An example of an age-reinvestment matrix for a class of buildings, with the trend line (black dashes) providing the reinvestment rate over time.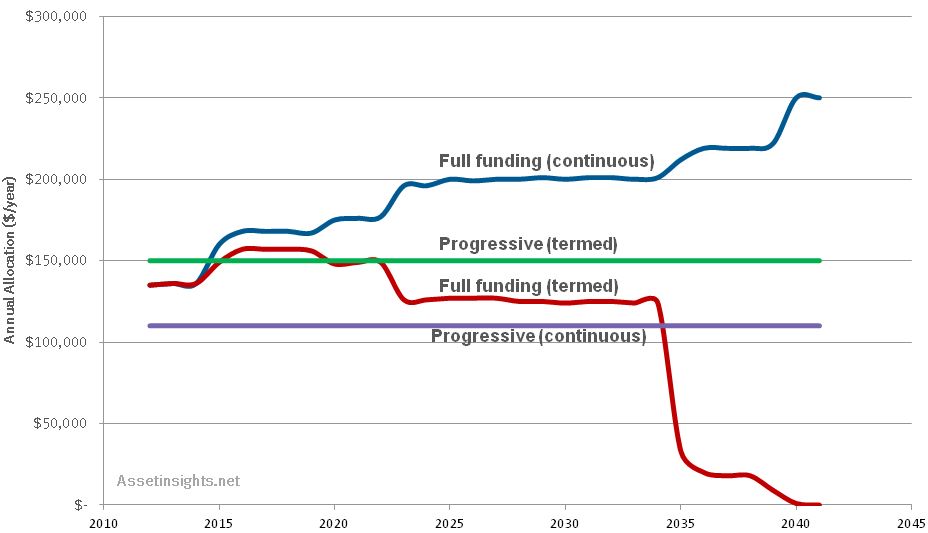 Fig. Four types of capital funding trajectories - two of which are "lumpy" and two are "linear" in nature.